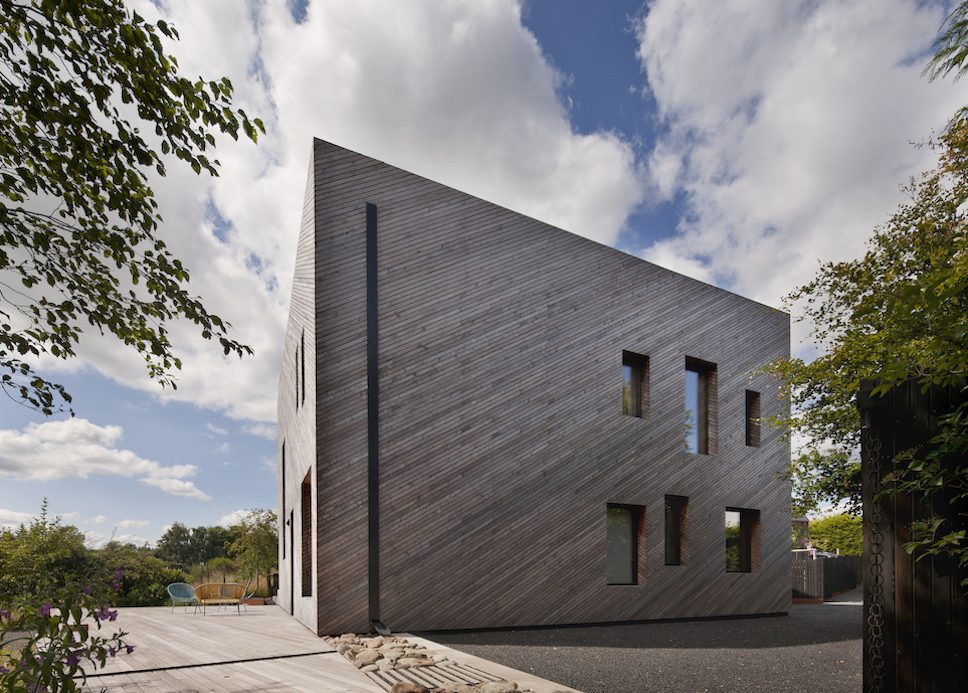 The five winners of the UK Passivhaus Awards have been announced, revealing projects that exemplify the best in Passivhaus design and construction, meeting the gold standard of energy efficiency, comfort, and sustainability.
Chosen from an impressive shortlist, the winning projects sat amongst the company of impressive architectural achievements, from cost-effective health centres to bio-based self-builds.
"We sought exceptional certified Passivhaus projects with monitoring data to prove how they are combating the cost-of-living crisis for occupants, striving towards zero carbon climate targets, and demonstrating solutions across several building typologies," explains the Passivhaus Trust.
Here, we take a look at the winning projects and their outstanding sustainability credentials.
2023 UK Passivhaus Awards winners:
Non-domestic winner: Hackbridge Primary School
Constructed from a lightweight all-timber frame, Hackbridge Primary School is the first school in the UK certified to meet the Passivhaus Plus standard. A building certified to Passivhaus Plus not only drastically reduces energy use, but it also produces as much energy as occupants consume.
"Life cycle carbon studies informed the majority timber-based palette, favouring renewable, non-toxic components with low embodied carbon," explains Architype, the architecture practice behind the project. "Embodied carbon, at 405kg/CO2/e/m2, is half the carbon use of a typical 'business as usual' building."
The trailblazing school is set between a protected conservation wetlands area of Metropolitan Open Land and the pioneering BedZED eco-village in the London Borough of Sutton. Its zero-carbon design has a tiny energy demand, generates renewable energy, and provides a welcoming and comfortable environment for young children.
Residential Winner: Cannock Mill Cohousing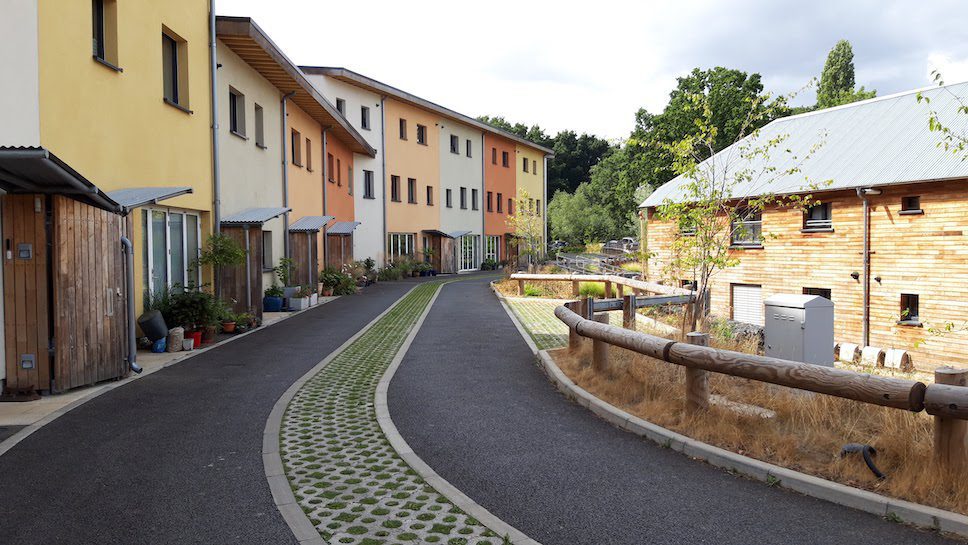 Cannock Mill Cohousing is an alternative housing development by Anne Thorne Architects, developed to combat loneliness and climate action at the same time.
The project, situated in Colchester in Essex, combines Passivhaus comfort and efficiency with shared community space and low-carbon living. It is the second Passivhaus certified cohousing scheme in the UK following the success of Lancaster choosing.
Across the 23-home development there are three separate Passivhaus certified buildings comprising one to three bedroom flats and houses.
One of the challenges of the build was its sloping site. "The houses had to be designed into an 11-metre (from the top to the bottom of the slope) north-facing slope. To ensure that the houses to be south facing and optimise solar gain they were designed 'upside-down' with the balconies and living rooms on the top floor," states the Passivhaus Trust.
Residential Winner: Ostro Passivhaus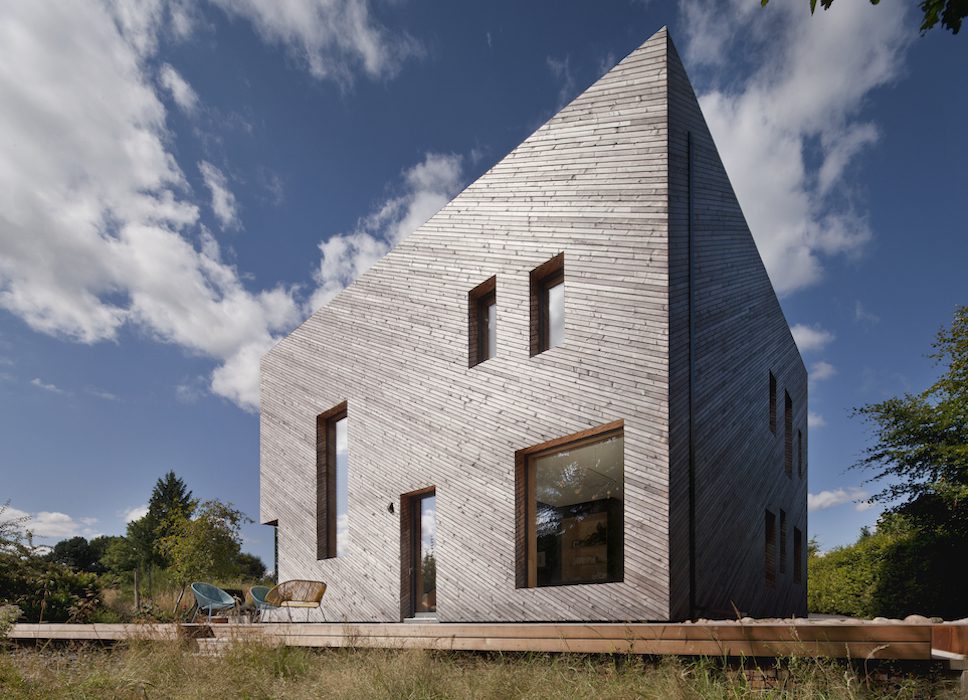 A joint winner in the Residential category, Ostro Passivhaus is a new-build home located in the historical conservation village of Kippen, near Stirling, in Scotland.
The architects at Paper Igloo completed the 'box within a box' timber-frame home that sits on a large south-facing plot with a semi-rural setting. Its outer box, clad in naturally weathered timber to reflect the woodland that it faces, includes vertically orientated, punched out triple-glazed openings and is topped with a a flat felt roof system incorporating a sedum green roof.
The inner box is "conceived as a homogenous sculptural form that is present in every space," the team at Paper Igloo explain.
"As co-owners of an architectural practice specialising in low energy buildings it seemed the logical choice when we chose to build ourselves a new home, given the proven levels of comfort and consistent performance achieved generally by buildings that meet the Passivhaus Standard," say homeowners and architects, Martin McCrae and Mhairi Grant of Paper Igloo.
Retrofit Winner: Bowman's Lea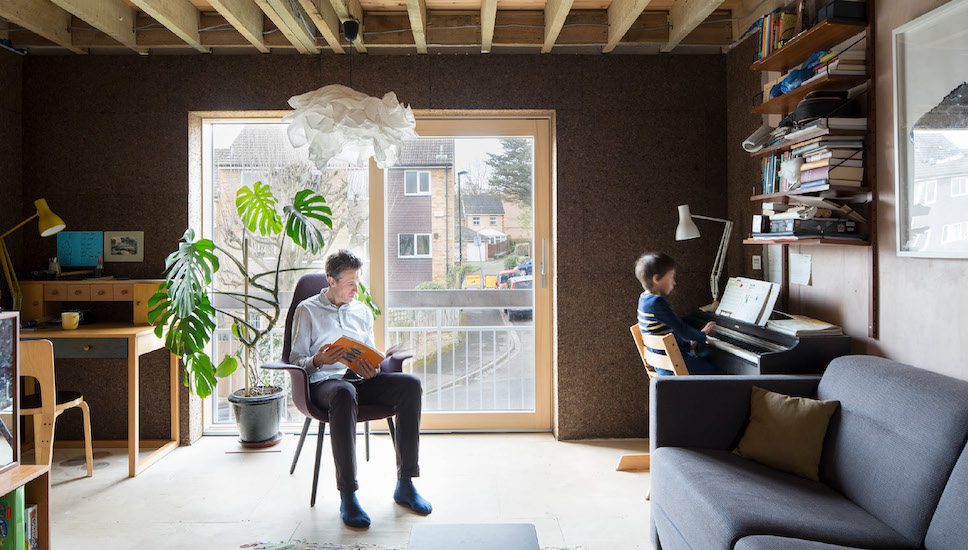 A whole-house retrofit of a three-storey 1970s mid-terrace townhouse in London's Lewisham, Bowman's Lea is the first step-by-step EnerPHit (Passivhaus standard for retrofit) in the UK.
Meticulously self-built by Harry Paticas of Arboreal Architecture, the project involved modernisation updates including window upgrades, loft insulation, some internal wall insulation and air-tightness measures. These measures have "already led to a reduction in the space heat demand of 53%", according to the Passivhaus Trust.
Henry Paticus used bio-based materials where possible and notably cork was used for the internal insulation. The resource efficient retrofit uses off-cuts of the internal cork insulation to insulate a whole other room, helping to minimise waste and cut costs.
People's Choice Winner: Erne Campus
Designed by Hamilton Architects, the Erne Campus is the first educational building worldwide to achieve the highest international standard in environmental constructions – Passivhaus Premium.
The campus building comprises a 200-metre long, 20-metre high crescent-shaped design that is four storeys high. Its main frame is made of steel combined with timber-framed wall elements. The roof features a significant solar photovoltaic system (520 kwp), and the solar panels cover an area which is equivalent to nearly 14 tennis courts.
"Generating four times more energy on-site than it uses, Erne Campus is just one, albeit world-beating, example of the design work the practice is doing in the field of energy efficiency and environmental performance," explains the Passivhaus Trust.
"This project sets the bar for all public sector buildings at a time when international requirements to increase energy efficiency and reduce carbon footprint are becoming ever more stringent. All such projects, big or small, make a tangible difference to the lives of their owners, their users, and their community."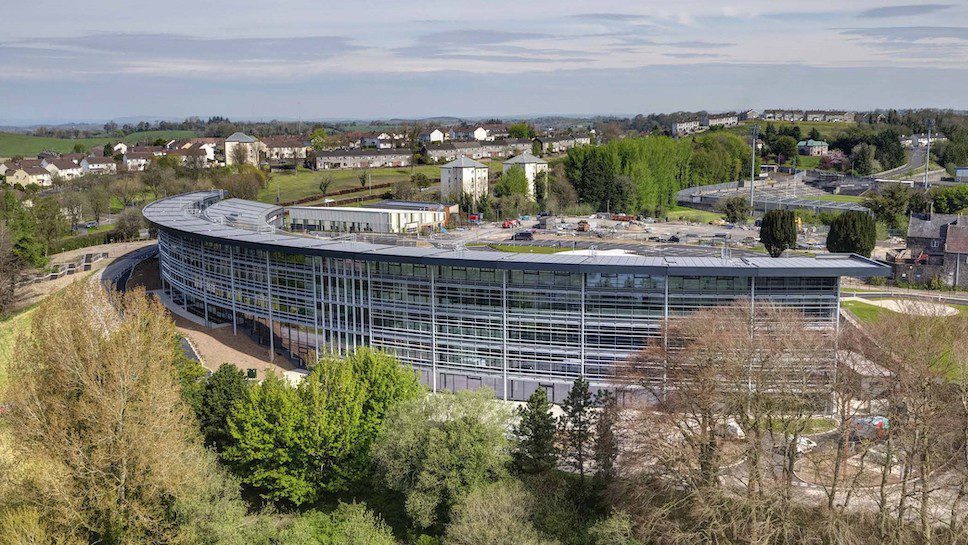 If you want to discover more, take a look at the full 2023 UK Passivhaus Awards shortlist to see all the nominated projects.
Keep up to date with all of the latest sustainability news here on enki, including Mecanoo's plans to build the world-leading Guangming Scientist Valley in Shezhen and don't miss Enki's Eco Edit for July.