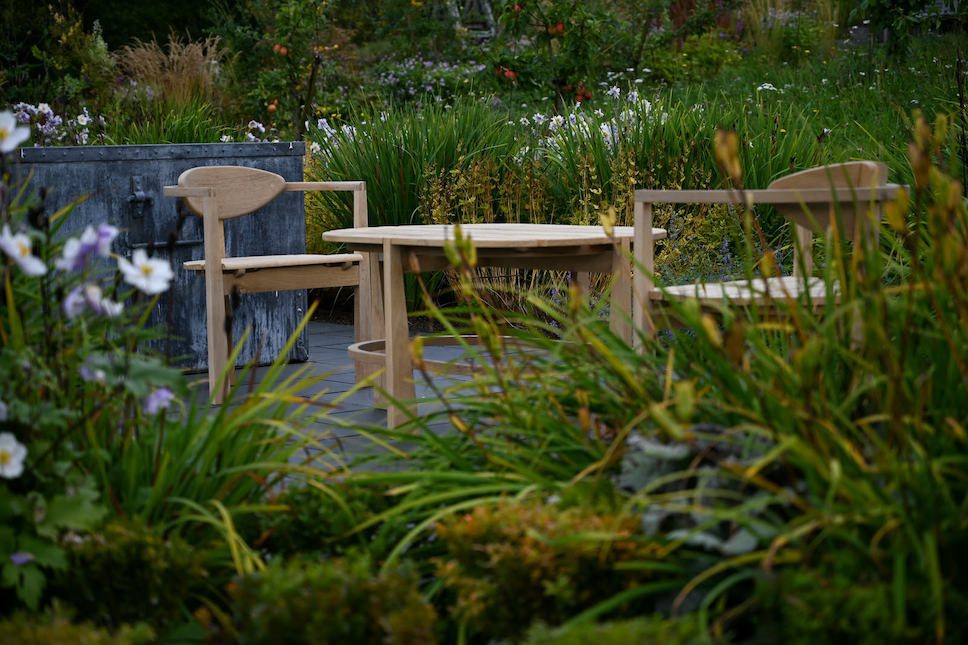 Award-winning furniture designer and master craftsman Angus Ross has designed a new, curvaceous garden range, to be presented on his first appearance at RHS Chelsea from 22nd-27th May 2023.
The Dalerb Garden Collection, comprising a handcrafted chair, bench and table, is a limited edition made from Dalcapon oak, that was sourced from two large oak trees which were going to be felled on a local farm.
All garden furniture by Angus Ross is designed and handmade from Scottish wood in the studio-workshop in Aberfeldy, Perthshire, and often starts with a standing tree. This is where the story began with the Dalerb Garden Collection, which for its first edition will be made from Dalcapon oak and then Fortingall oak for its second edition.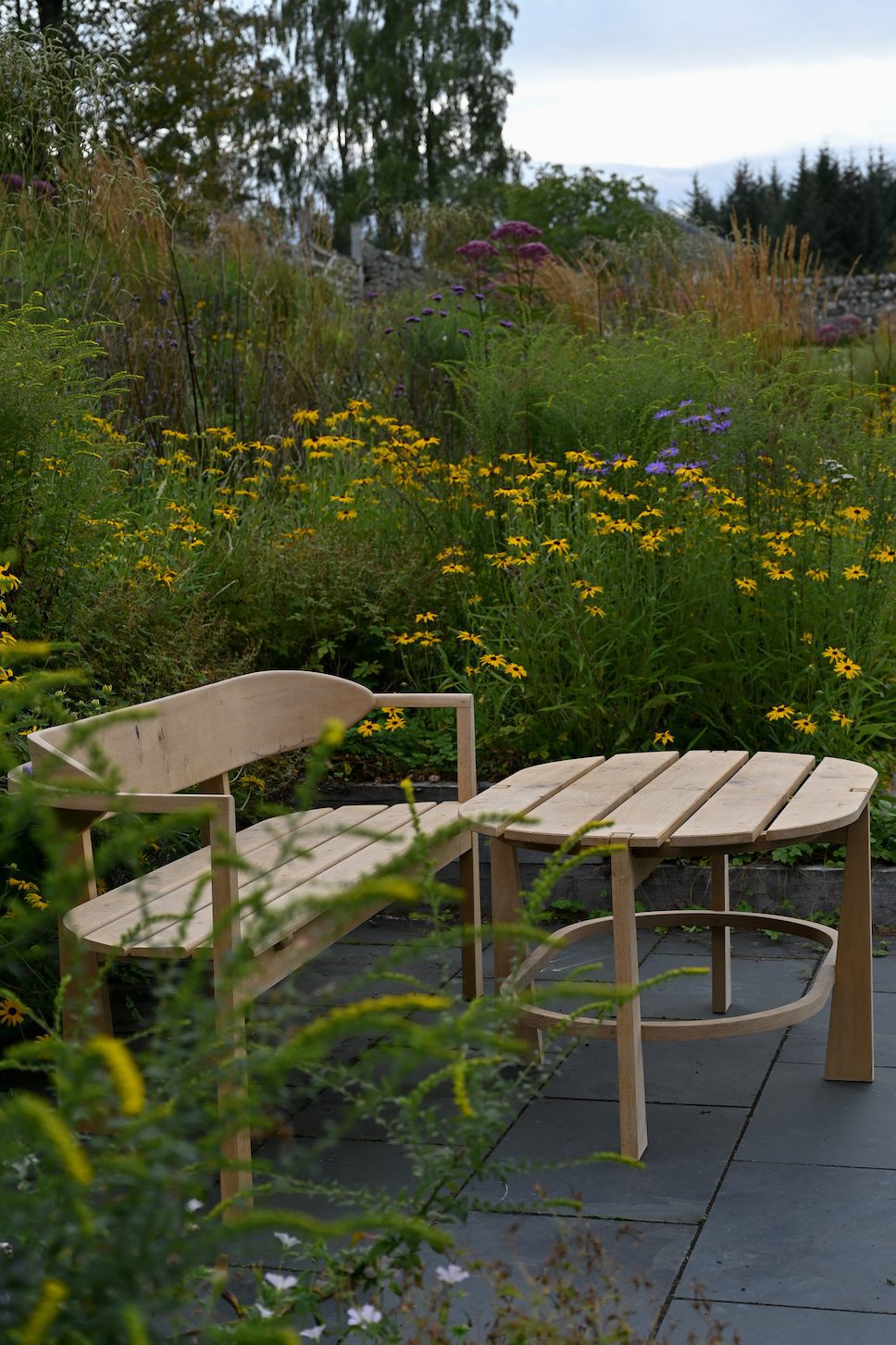 Using the ancient process that is steam-bending, the furniture is crafted into beautiful shapes that are both strong and sturdy. The frame of the Dalerb chair has seven components, including a curved backrest, slatted seat, the armrests and legs. There's great attention to detail, particularly with the sliding dovetail joint joining the front rail to the centre rail below the seat.
Made from hand-sanded oak, it's exceptionally durable and also comfortably sloped with a slatted seat to drain water away. It is a standout piece that has in fact been recognised and nominated as a RHS Chelsea Sustainable Garden Product of the Year 2023 Finalist.
"With the Dalerb Garden Collection I was thinking about people who have city gardens, or a small patio, where they like to sit for a coffee, lunch, or informally eat with friends and family in the evening," explains master craftsman Angus Ross.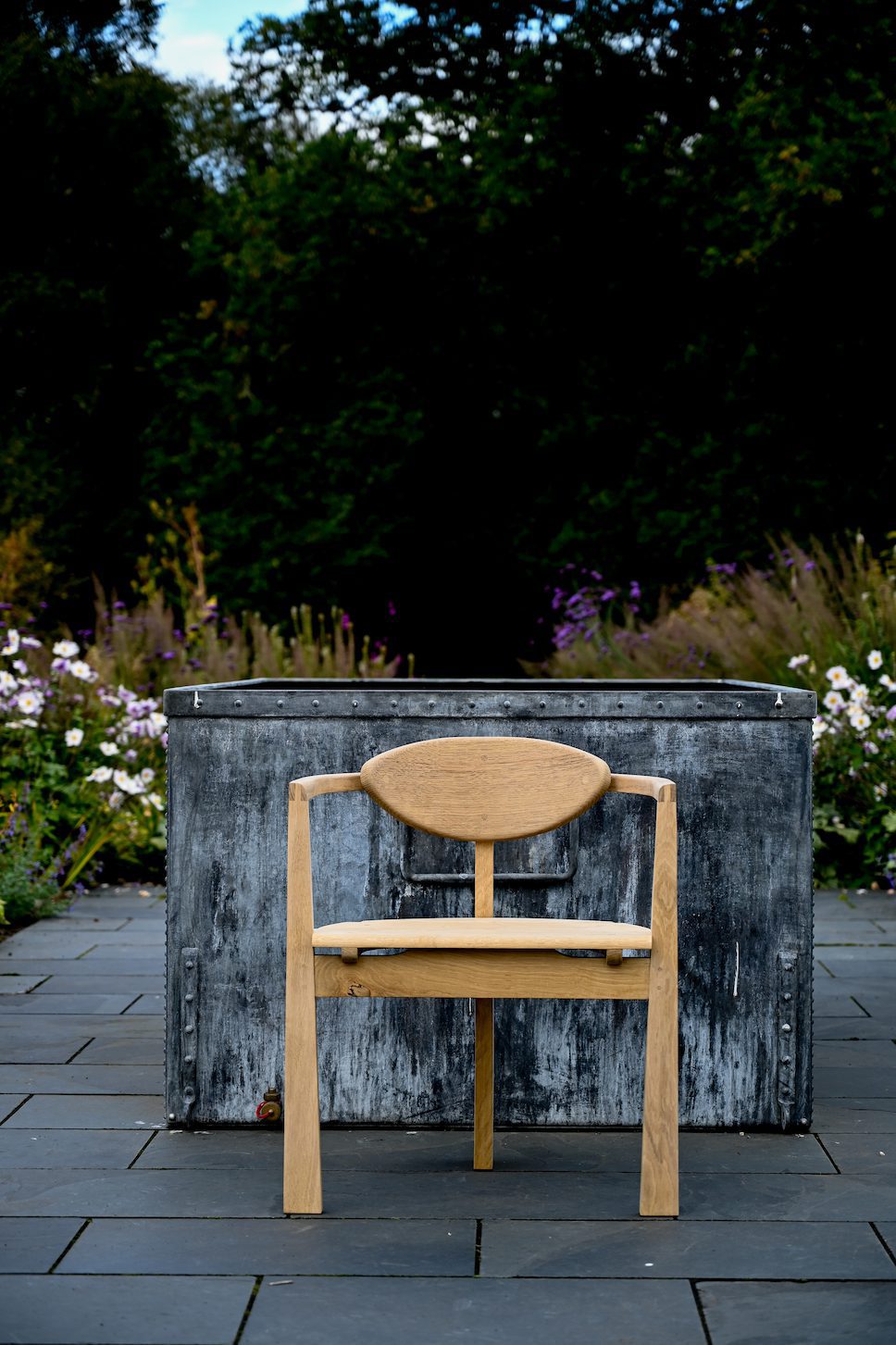 "The furniture is designed to be comfortable and durable and look beautiful from all angles. Our oak complements all planting and is waste wood from sustainable working woods. Using it supports the people caring for our local trees, and in particular the specialist saw-millers who provide us with planks and ensure the wood will be used for more than firewood," Angus Ross adds.
Proud to be a part of a local circular economy, Angus Ross and his team of highly skilled craftsmen are often contacted by tree surgeons and farmers as well as foresters and estates who manage woodlands in case they can make use of felled or fallen wood.
Creating furniture on a made-to-order basis helps reduce waste, and the company ensure every last bit of oak is used – for example, where it is not used for furniture making, it is cut into firewood or chipped for mulch.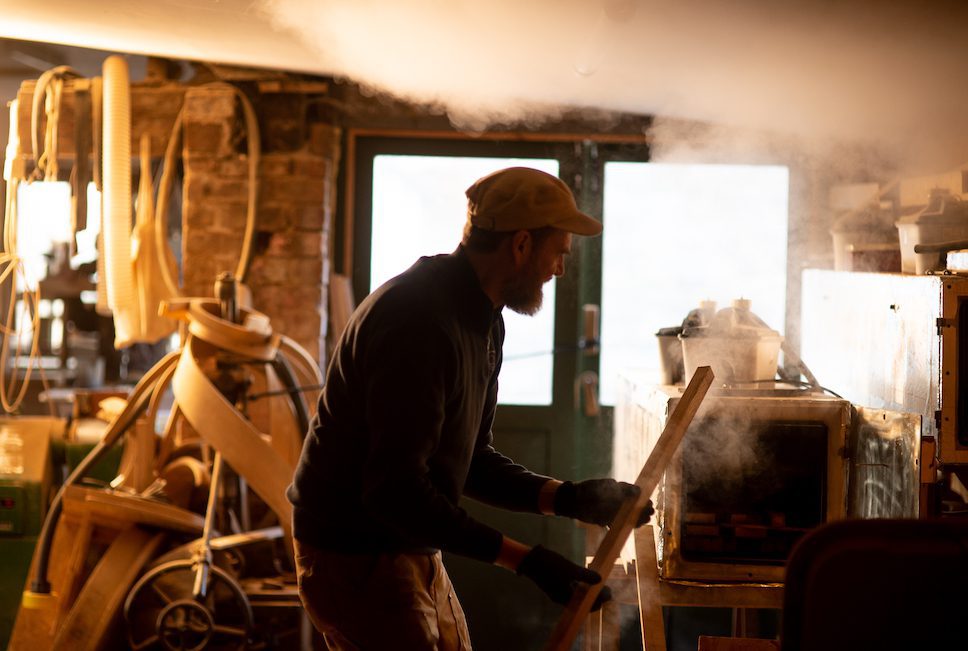 The limited edition Dalerb Garden Collection is now available to pre-order from Angus Ross for construction after RHS Chelsea has concluded this year.
If you're heading to the RHS Chelsea Flower Show between 22nd-27th May this year, be sure to visit Stand SW315 to see this handmade collection in person.
Discover more design news stories here on enki and don't miss out Meet the Maker interview series.