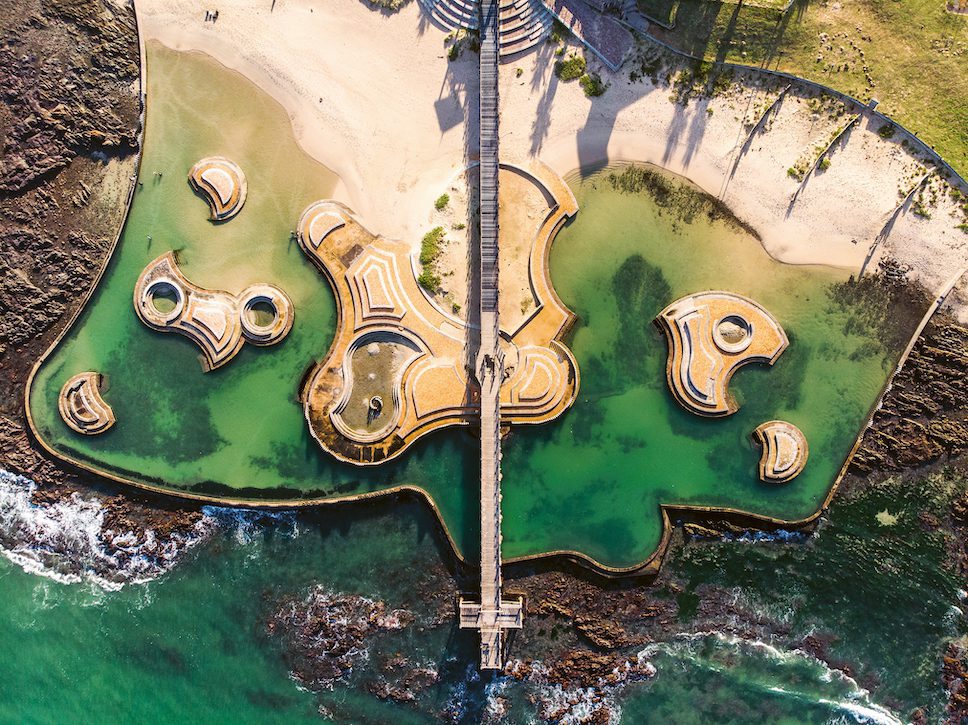 Welcome to Enki's Eco Edit: July 2023, our monthly sustainable lifestyle news series which includes a round-up of the best eco-friendly brands, shopping ideas, things to see and do, and places to visit.
This month, we take a look at an artisanal loose leaf tea brand that is aspiring to make a difference, a new and beautiful book examining saltwater sanctuaries around the world, a Somerset restaurant's summer line up of guest chefs, and more…
1. New book Sea Pools reveals worldwide saltwater sanctuaries
Illustrated with captivating colour photography and filled with fascinating archive material, 'Sea Pools: 66 saltwater sanctuaries from around the world' is a both a beautiful tome and a ode to sea swimming.
The opening pages begin with an introduction to sea pools within the history of outdoor swimming, their unique designs and architectural significance. There's also reference to the resurgence of sea swimming in the 21st century and this preludes the content of the book, which takes a deep dive into the healing benefits of the ocean and the importance of conserving, protecting, and regenerating our coastlines.
Author Chris Romer-Lee selects 66 of the most beautiful and culturally significant sea pools from around the world, including Curl Curl rock pool (pictured below) in New South Wales, Australia, and the sublime Pozo de las Calcosas in Spain that is shrouded in volcanic rock.
Amongst all the stunning photos are four insightful essays and archive material that bring the importance of sea pools in the future of our planet to the forefront.
Sea Pools by Chris Romer-Lee is priced at £25 (hardback) and published by Batsford on 3rd August 2023.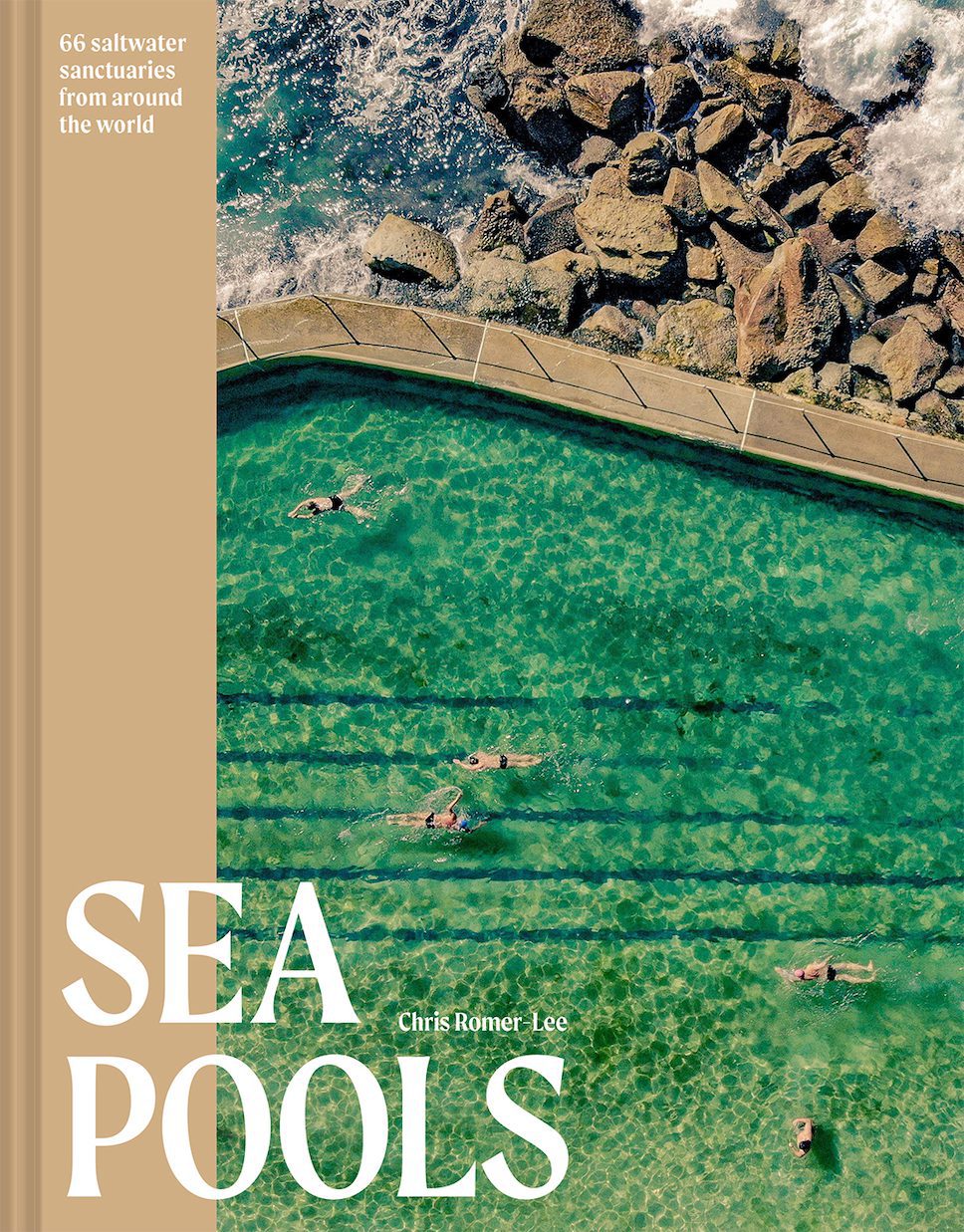 2. HOLM Somerset reveals summer events and guest chefs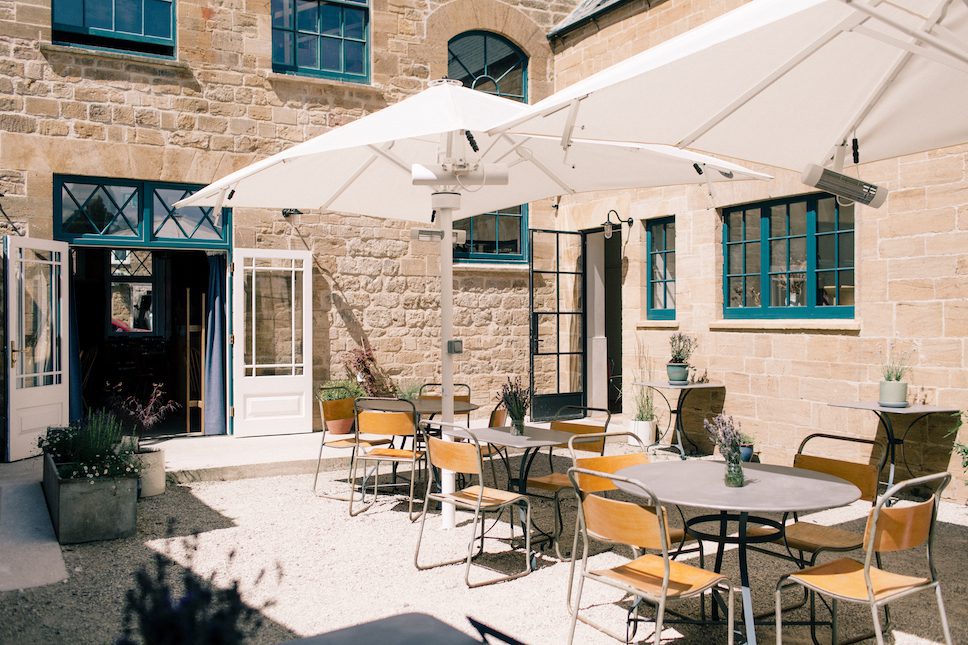 Driven by provenance and sustainability, HOLM Somerset is a restaurant, workspace, and community garden all rolled into one. This summer, chef director and owner of HOLM Nicholas Balfe and his team have announced a packed programme of events to be hosted at the idyllic destination, which is nestled in the village of South Petherton in Somerset.
From terrace barbecues and fire feasts through to the next instalment of their popular chef series 'Dinner at HOLM', guests can expect a variety of eating experiences with a relaxed summer vibe.
Through the spirit of collaboration, Nicholas Balfe will share ideas, ingredients, and techniques with the line-up of guest chefs. Following the success of the Spring Chef Series – which included Gill Meller, Ana Ortiz, Harriet Mansell and Sam Lomas – the Summer Chef Series line up has been revealed.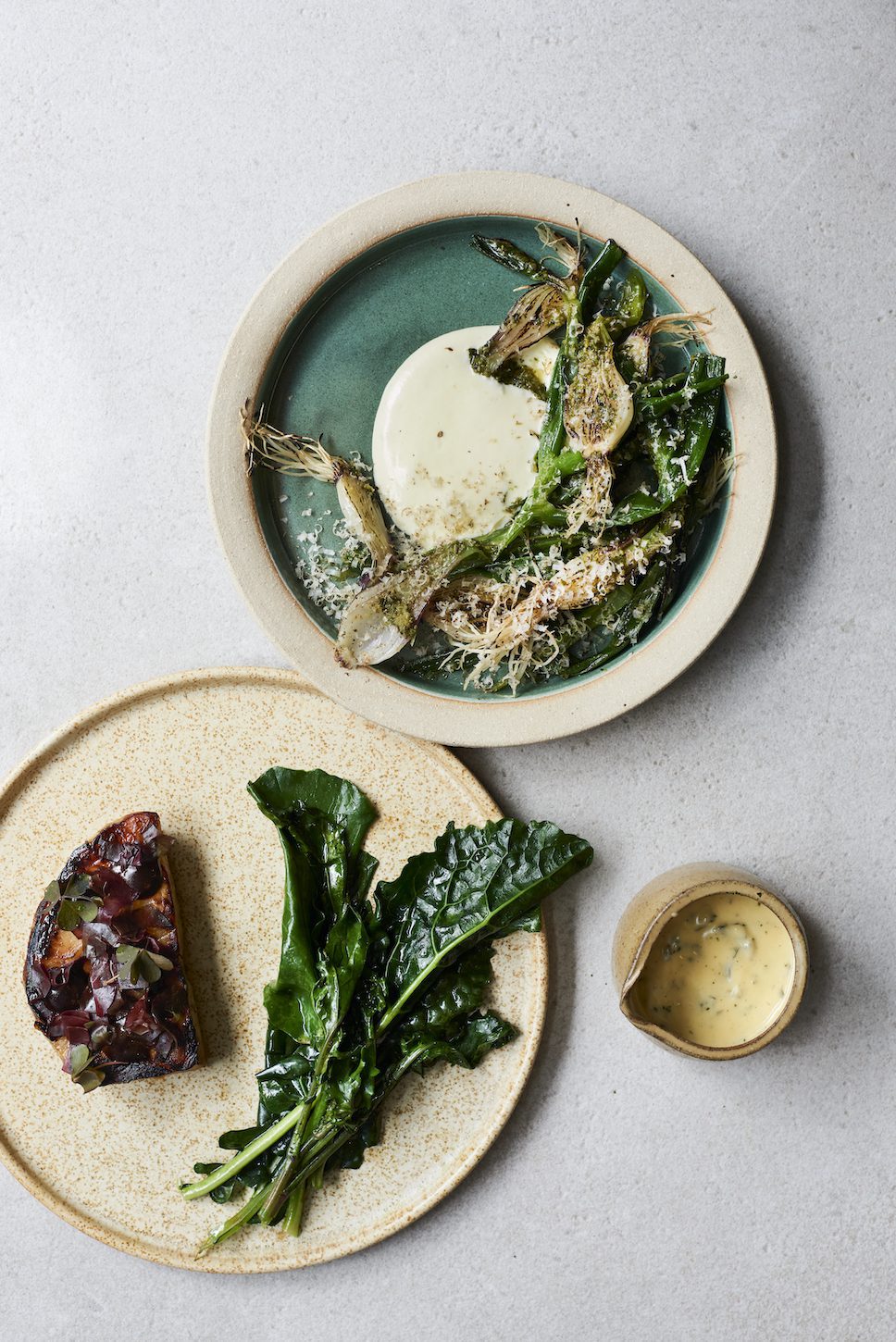 On 26th July, the fabulous fire-cooking duo Tom Bray and Ana Ortiz will be hosting a special al fresco feast at HOLM, as part of the annual Somerset Food Trail. On 13th September Horrell & Horrell (chefs Jules and Steve Horrell, pictured below) will visit HOLM for one night only to serve up a mouthwatering hyper-local feast, and Greek chef Marianna Leivaditaki (pictured below left) will be cooking up a special Mediterranean-inspired menu on 15th November.
You can find full details of the guest chefs and events programme online at holmsomerset.co.uk.
Photography courtesy of HOLM.
3. Salt & Stone offers mineral-based and reef-safe SPF
You've booked you summer holiday and can't wait to jet off and enjoy a sun-soaked adventure… just don't forget your sunscreen!
When choosing your SPF, it is recommended that you go for an eco-friendly option and one that is made from minerals, rather than harmful chemicals that are toxic to oceans, reefs, and marine life.
Say hello to Salt & Stone – this brand's high-performance sunscreen gives skin essential daily protection. It's also formulated to be water and sweat resistant and is packed with all-natural ingredients. You can buy online with prices starting from around £29.
You'll find Salt & Stone and a host of other eco-conscious brands in our sustainable travel shopping pages inside the Summer Special 2023 (Volume 55) edition of enki magazine.
4. Discover the inspiring story behind Loose Tea Project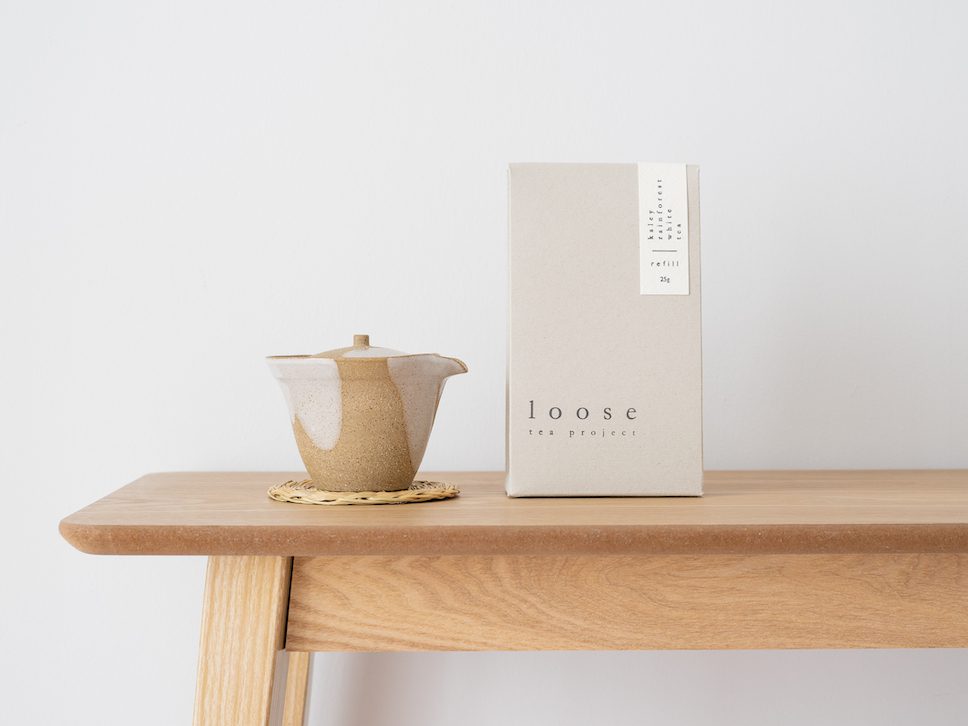 Tea has been around for thousands of years yet there are so many of us, as avid tea drinkers, that still don't know much about it.
With a passion to spread the word about natural farming and artisanal production methods, Megan French and Robert Mather founded Loose Tea Project and started working with small-scale regenerative farms in Sri Lanka who are increasing biodiversity, planting trees and cover crops, and restoring soil health.
"We started Loose Tea Project to increase appreciation for tea farmers and improve transparency for tea drinkers," Megan French, co-founder of Loose Tea Project.
"Hand-picked and hand-rolled tea is an incredible skill. The people who make it are artisans and we wanted to share their stories, as well as show customers how different a cup of hand-made loose leaf tea is from a tea bag."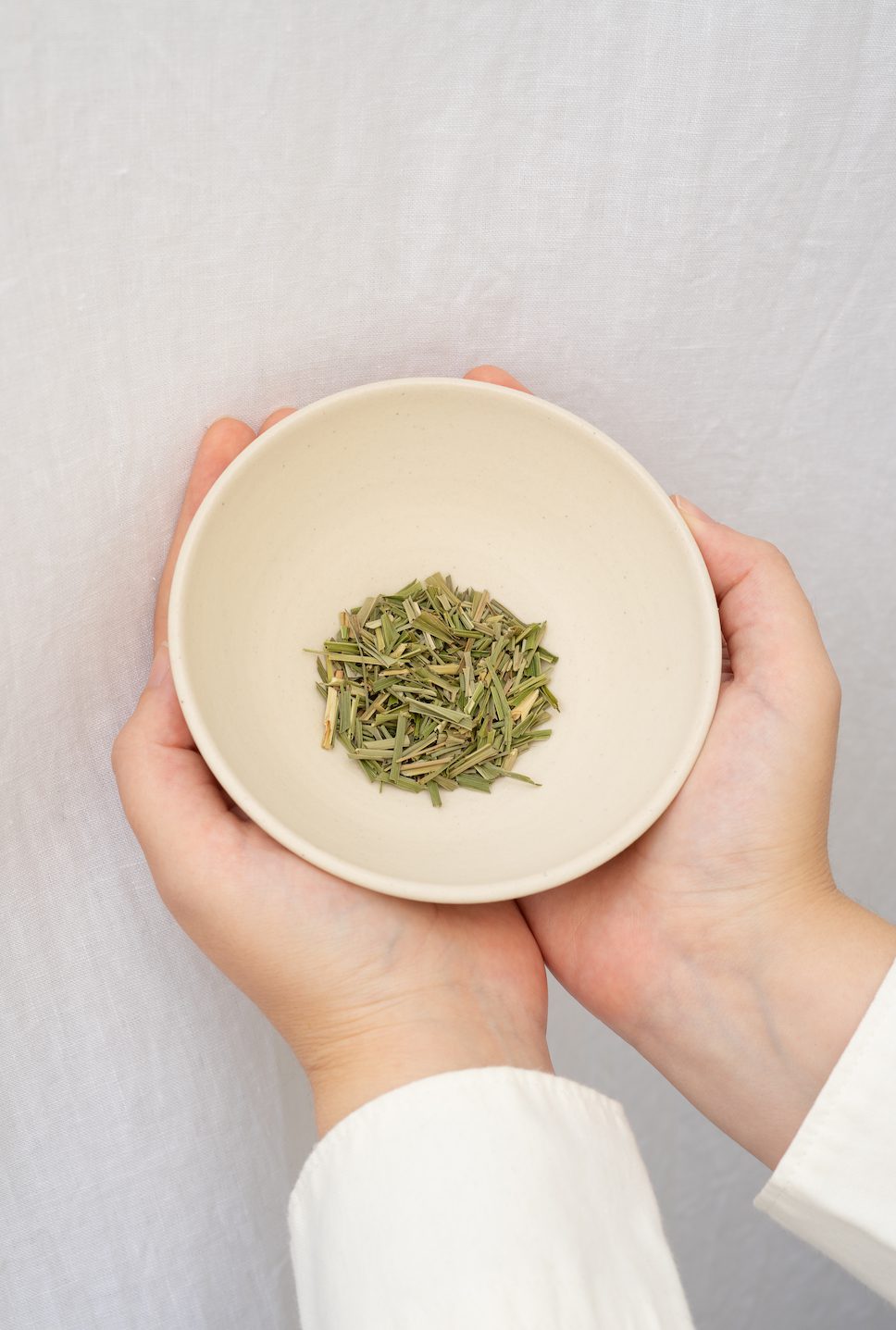 Transparency is at the core of what they do, not only in sharing where the tea is from and when it was made but also in giving recognition to the farmers and skilled artisans for their work. The artisanal loose leaf teas are carefully sourced from farms they have visited and the teas are always single-origin, and never blended or flavoured.
"Our partner farms harvest and make small amounts of tea per day. They do not use artificial pesticides or herbicides, instead, they work to regenerate the soil and ecosystem," adds French.
With its natural origins, there's more to savour with every delicious sip of loose leaf tea that delivers a spectrum of flavours. What's more, each product is packaged to reflect the brand's values, with use of plastic-free, compostable, biodegradable, and recyclable materials.
Take a look at the full selection of artisanal loose leaf teas available online at looseteaproject.co.uk.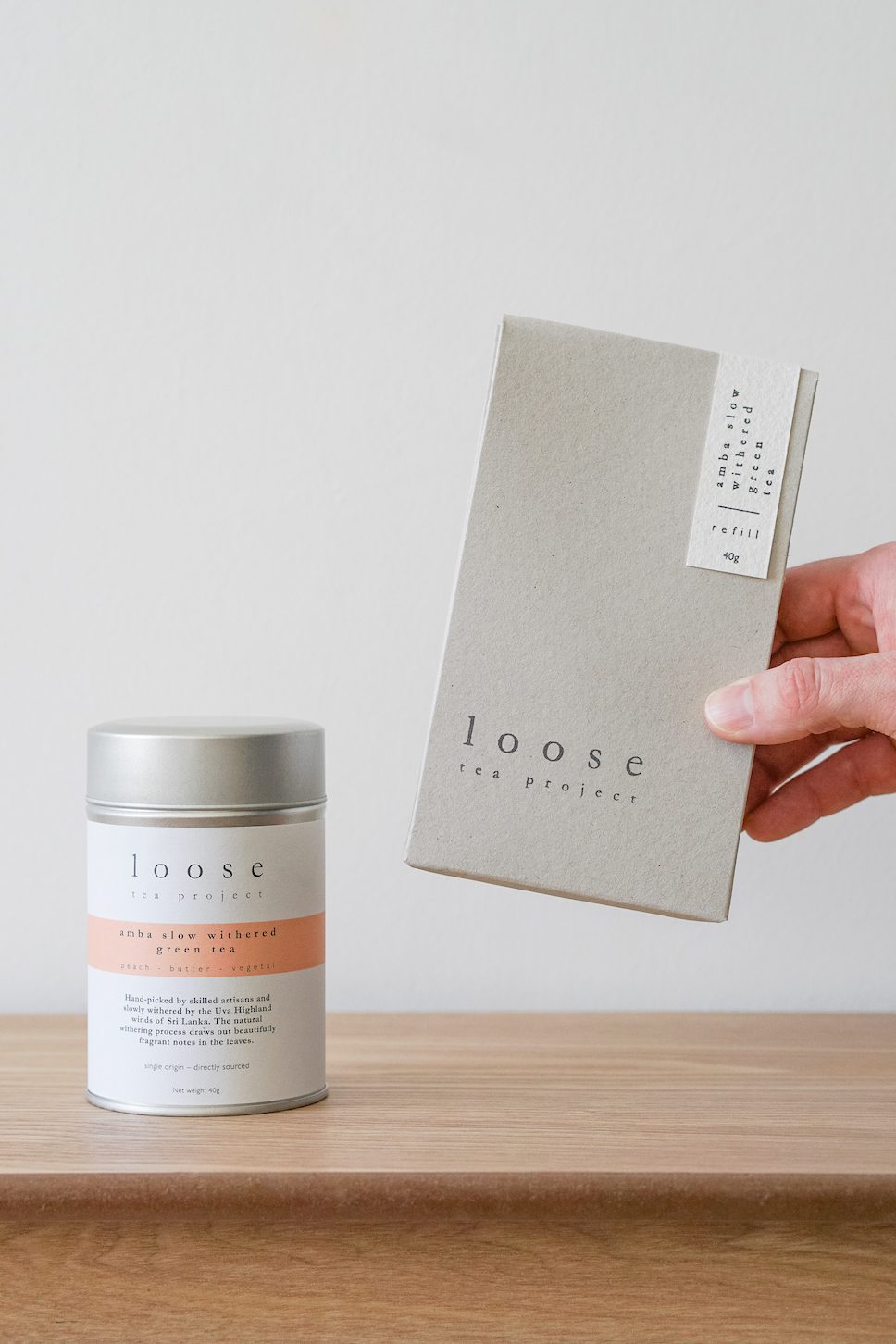 Last but not least in Enki's Eco Edit: July 2023 is….
5. Little Greene releases child-safe, water-based paint finishes
Kind to your home and the planet, Little Greene's Intelligent water-based paints are hard-wearing, durable, and contain zero added VOCs (the harmful chemicals) so they don't contribute to atmospheric pollution.
"Designed to resist the wear and tear of the modern family home, the 'Intelligent' finishes are 15 times tougher than ordinary household paints, delivering beautiful depth of colour whilst being incredibly hard-wearing and practical," explains Ruth Mottershead, creative director at Little Greene.
"The excellent coverage means fewer coats are needed, and their longevity means repainting is a less frequent task, so in fact they're more economical too."
The Intelligent finishes are also quick-drying and washable too, so walls and woodwork can be easily wiped down with warm soapy water and a soft cloth, without leaving a mark. Sounds like a dream!
Prices for the Intelligent Matt Emulsion start from £59.50 per 2.5L and from £83.50 per 2.5L for Intelligent Satinwood, all available from littlegreene.com.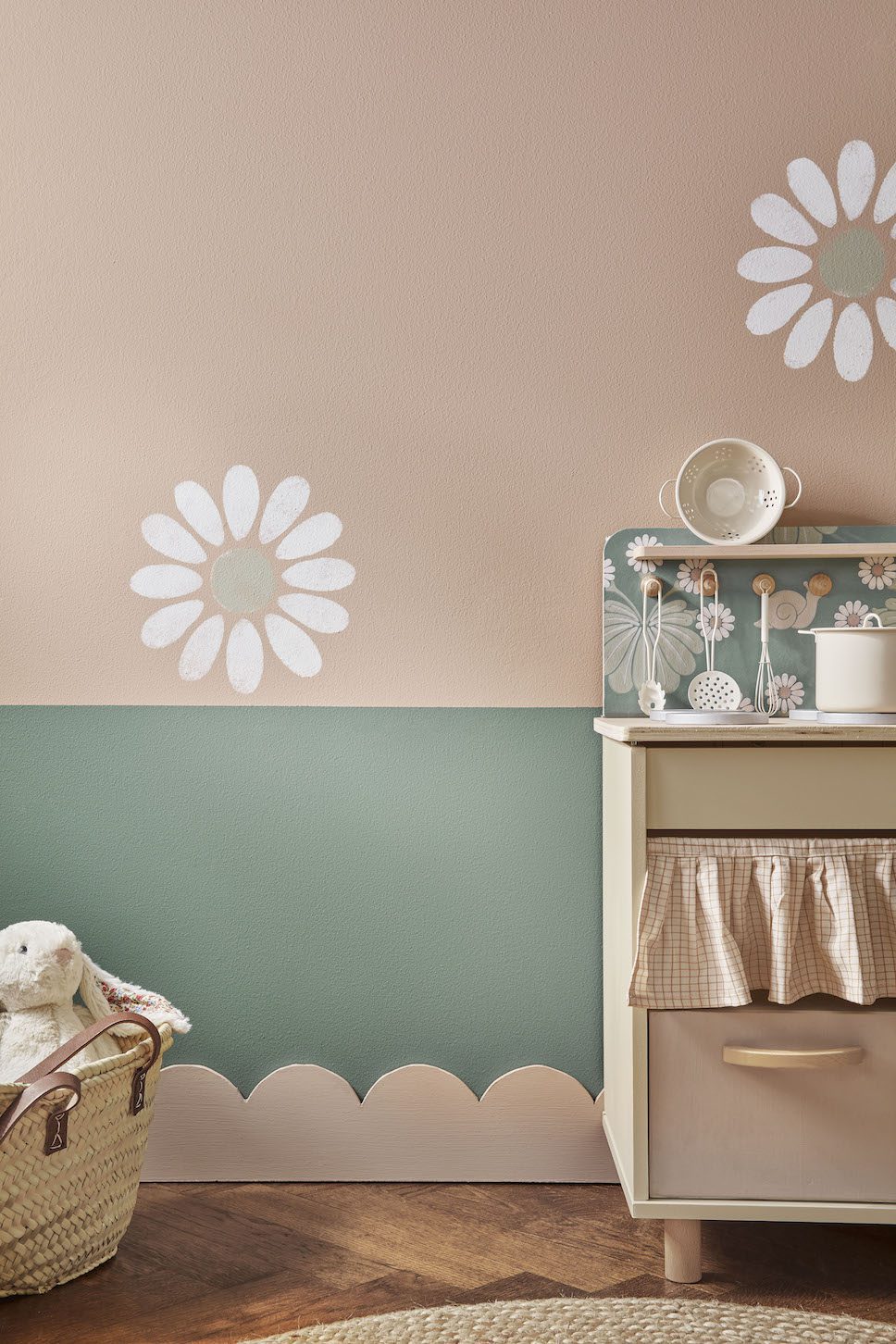 We hope you've enjoyed reading Enki's Eco Edit: July 2023, and if you want more stories like this we recommend checking out all of our sustainability news online.
In case you missed it, check out Enki's Eco Edit: June 2023.
For more of the sustainable design stories and inspiration, be sure to subscribe to enki magazine and get every issue delivered straight to your door.