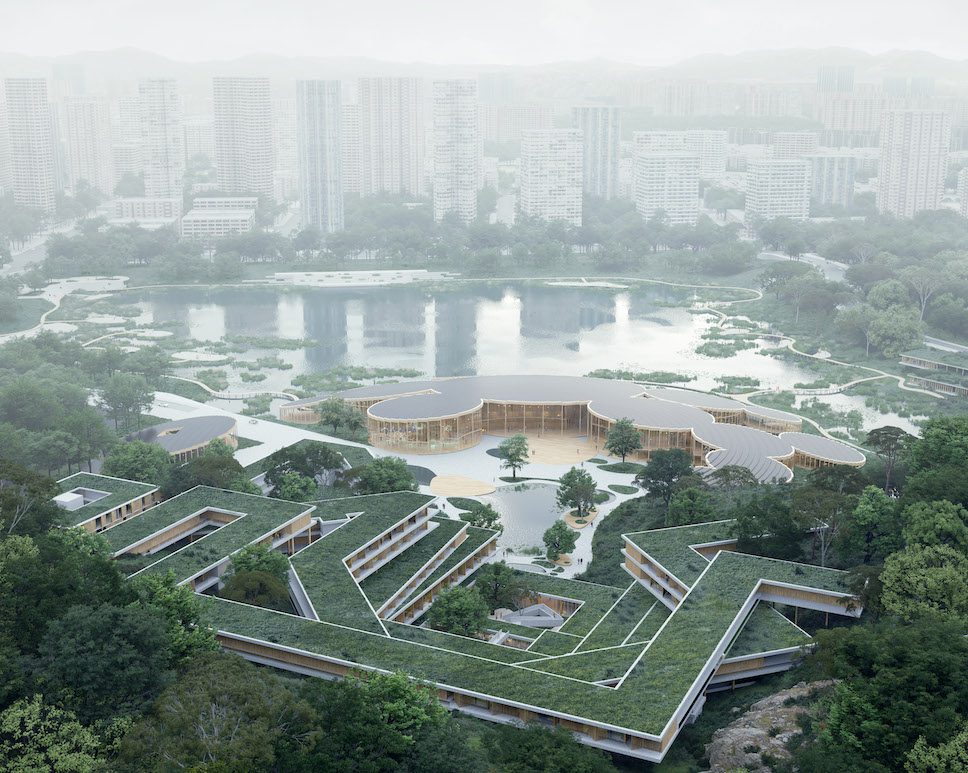 Mecanoo and Meng Architects, in collaboration with LOLA Landscape Architects, have won an international design competition with their sustainability first proposal for the Shenzhen Guangming Scientist Valley.
Featuring a series of intersecting linear wood structures, the proposal titled Scientific Forest meets the competition's brief to design an international science centre with a sensitive response to its natural environment that forms a world-leading research and innovation hub.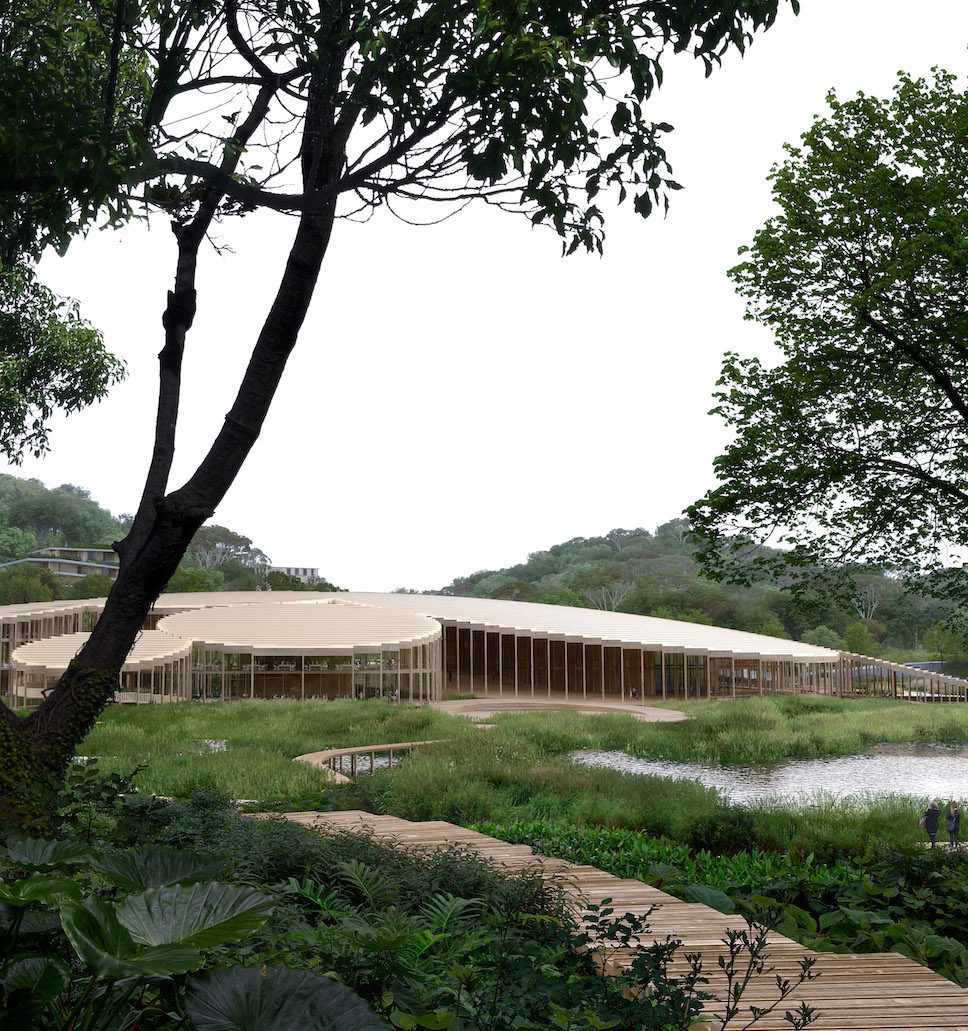 Situated amidst the Lian Tang Reservoir, the Lou Village Reservoir, and the valley space between them, the ensemble of wood structures and pavilions that are interspersed with open spaces, will create a nature-inspired complex. Ecology is at its heart, with the surrounding mountains, lush gardens, and water features there to inspire and stimulate creative thinking.
Guangming Scientist Valley will cover an area of around 20,400 square metres and become a "home for scientists". The campus is designed to provide a sense of belonging as well as merging scientific elements with the natural landscape, building an integrated network and support system for work, communication, and living.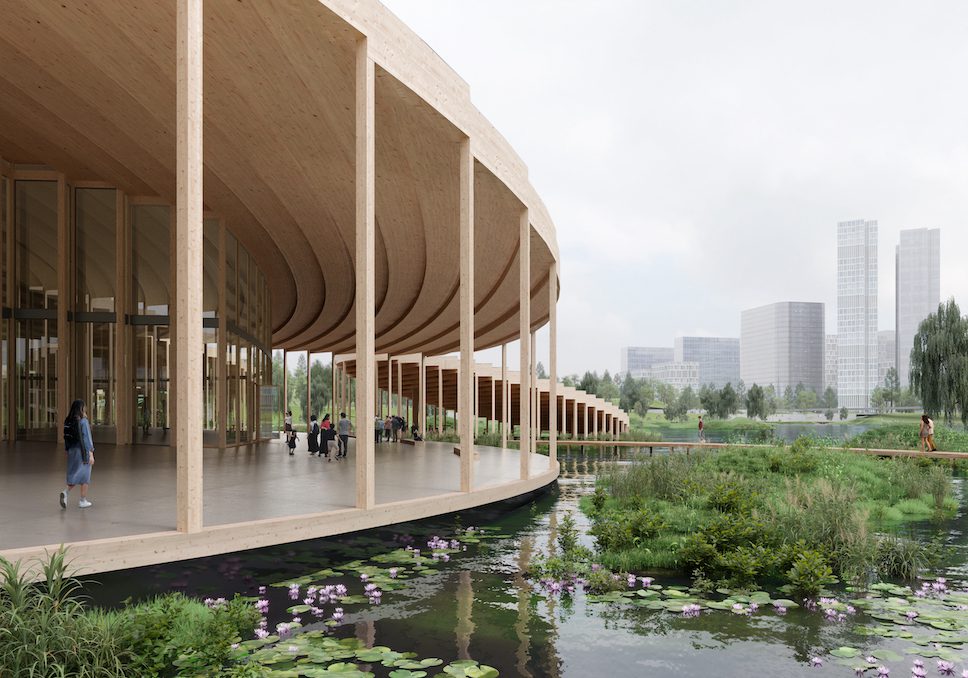 "The urban and architectural design of Guangming Scientist Valley should not only meet the needs of target groups and functions, but also show the pioneering character of Shenzhen, embody the design principles of ecology and low-carbon, pioneer and future, socialising and diversity, science and innovation, as well as feasibility and sustainability," explains the organisational team of the competition.
Based on the unique natural of the site, the architecture and design teams introduced the Valley of Coexistence in their winning proposal. This concept revolves around the strategy of "temporal restoration and selective construction", as they explain.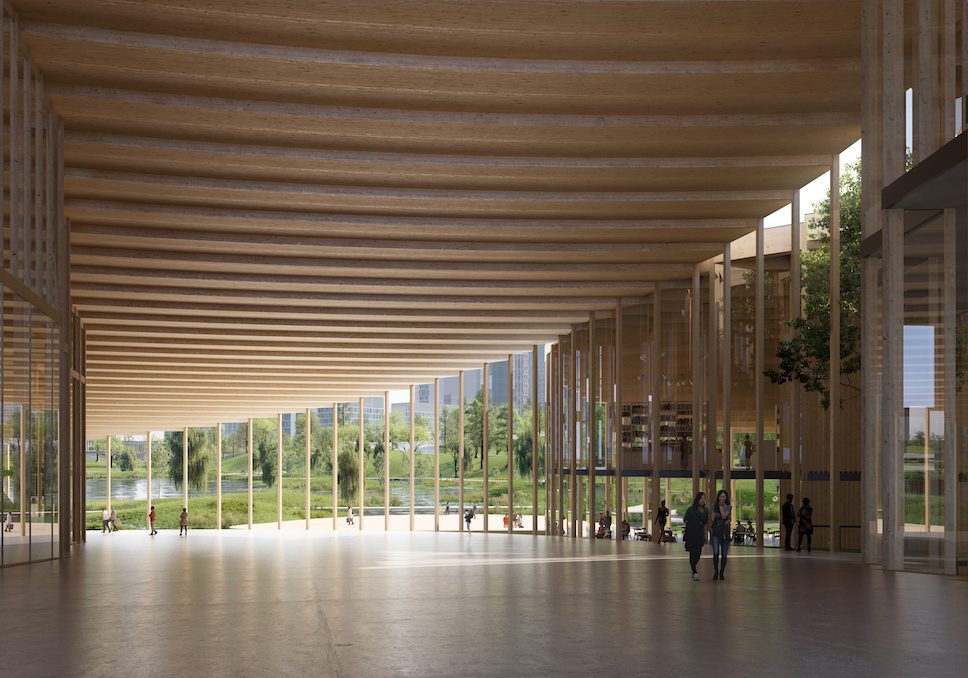 "The plan also incorporates a diverse public activity program known as '1001 Forest Gardens' and three interdependent components: a public loop, a research centre, and a natural perimeter layer. The objective is to foster collaboration between the public and scientists, nurturing the growth of the forest and promoting coexistence within the valley," states architecture practice Mecanoo.
Guangming Scientist Valley will serve as the core of an international science and technology innovation centre in Guangdong, Hong Kong, and Macao. Who knows what the future holds but this project looks set to become a global pioneer of scientific advancement and innovation.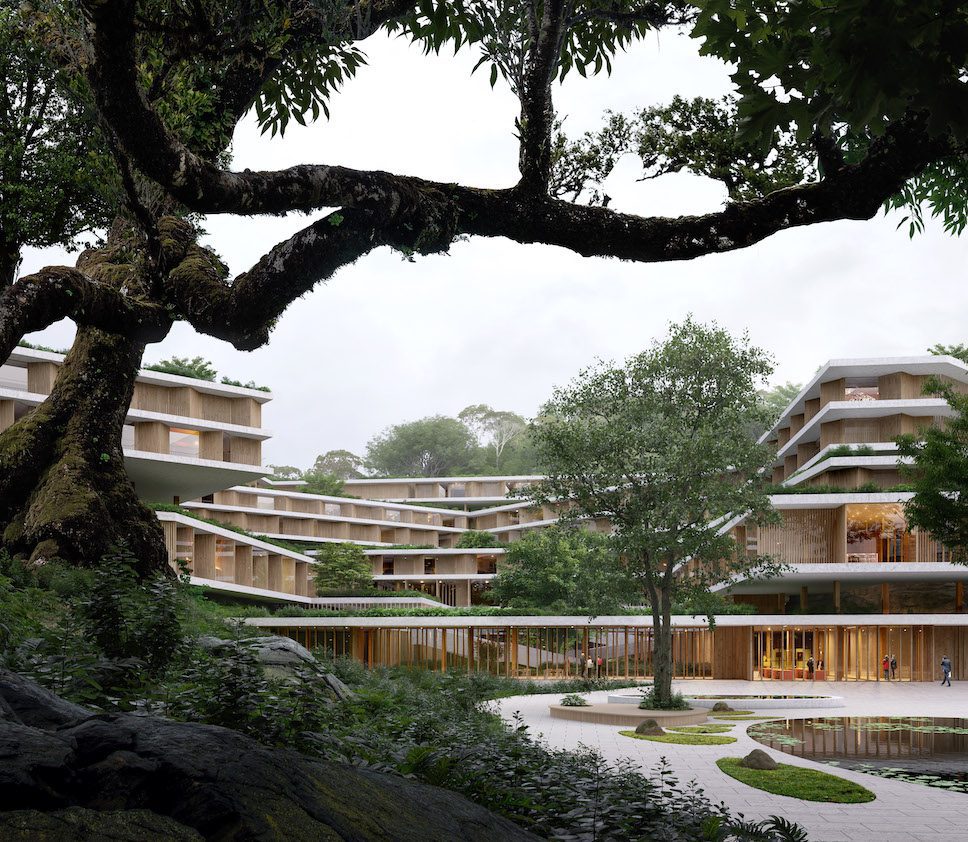 Visuals are courtesy of Mecanoo and WAX.
See more innovative and sustainable architectural projects by Mecanoo and Meng Architects, and progressive landscape architecture by LOLA Landscape Architects.
Keep up to date with more of the latest sustainability news here on enki, including Patagonia's Protect our Ocean campaign and Vitra Design Museum's 'Garden Futures' exhibition, which takes a closer look at the role our gardens have and will play in our planet's future.