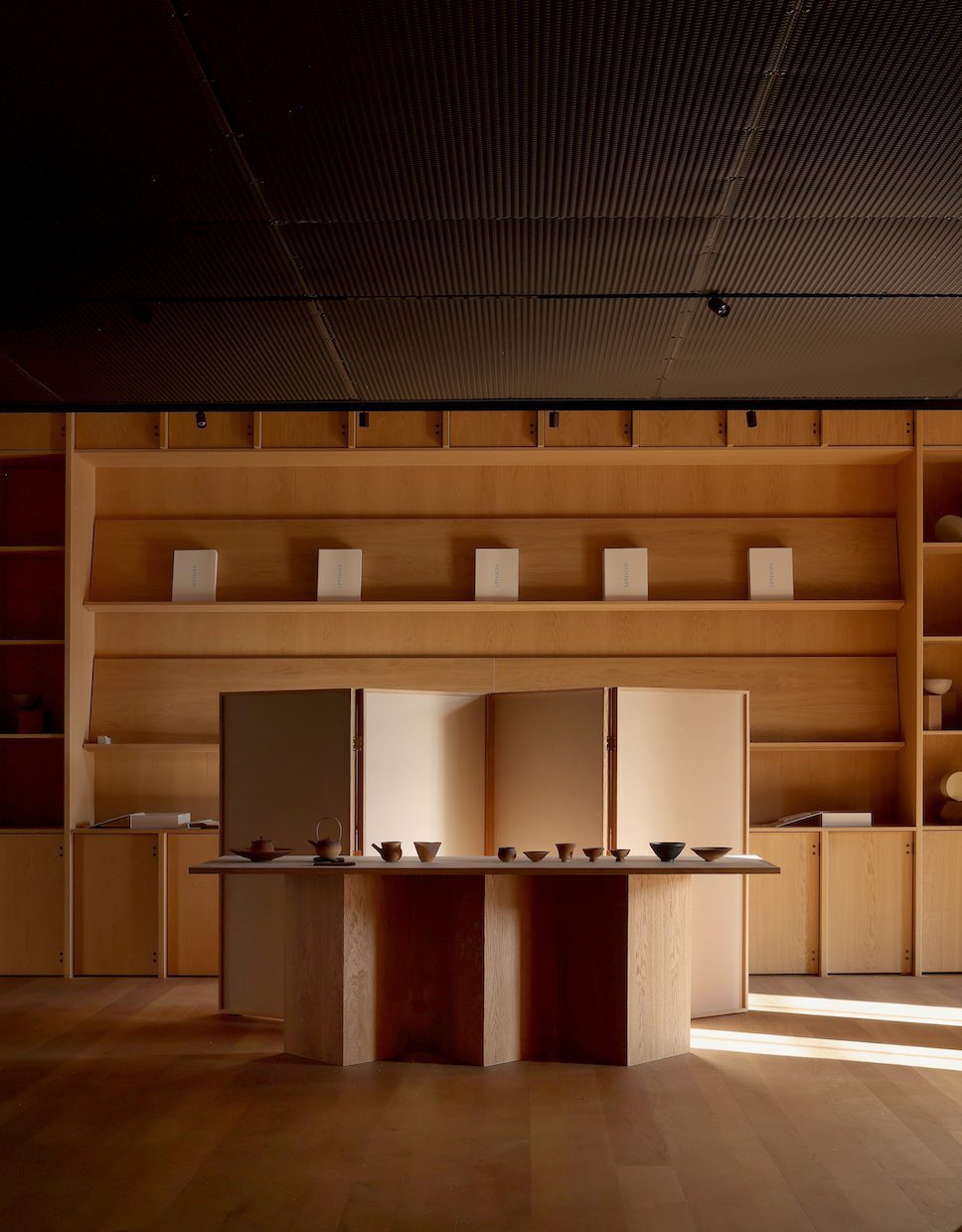 For this year's 3 Days of Design in Copenhagen, Sørensen Leather presented its unique new leather collection TERRA as part of a multi-sensory art exhibition, which was curated and designed by Norm Architects and stylist Pernille Vest.
Inspired by the Earth and the beauty of its natural materials, TERRA is a sumptuously soft aniline leather that owes its subtle shine and velvety texture to its luxurious silk-matt surface.
Eco-conscious brand Sørensen Leather collaborated with Copenhagen-based Norm Architects on this collection, seeking to engage the sense and create a material that would enrich any space.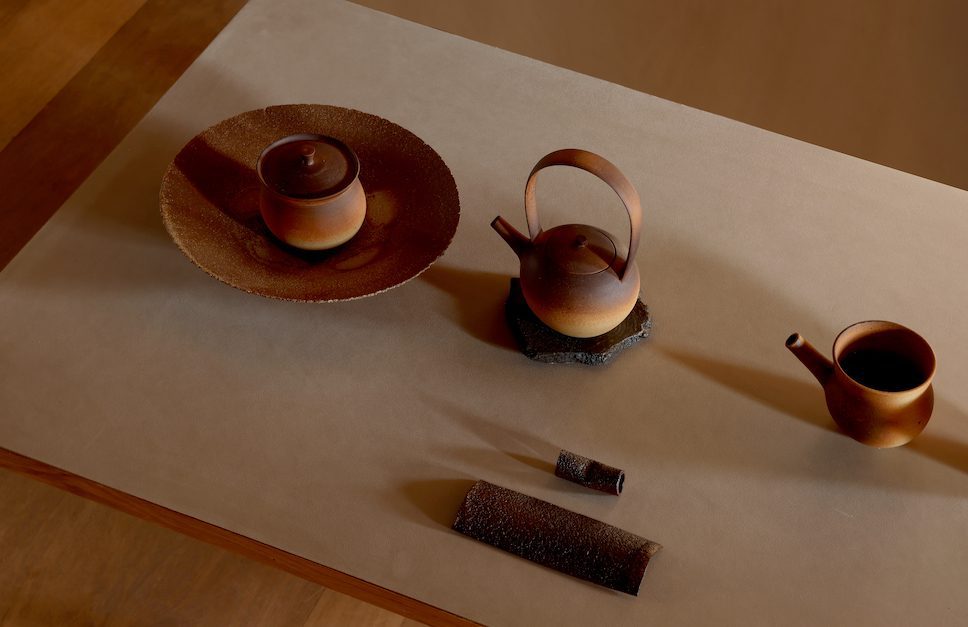 "It was a natural choice to partner with Norm, developing this new leather collection," says Louise V. Sørensen, CEO and Partner at Sørensen Leather.
"Their aesthetics, perception of colours, and preference to work with natural materials that age with grace, is very much in line with the uniqueness of the TERRA collection."
Showcasing the leather on different objects, such as the new dividers which were a backdrop to the exhibition, let visitors experience the tactility and beauty of TERRA's earthy tones. The array of rich hues ranges from soft tones to deeper, warmer clay colours, with nuances and textures that add depth and reveal the natural quality of the leather.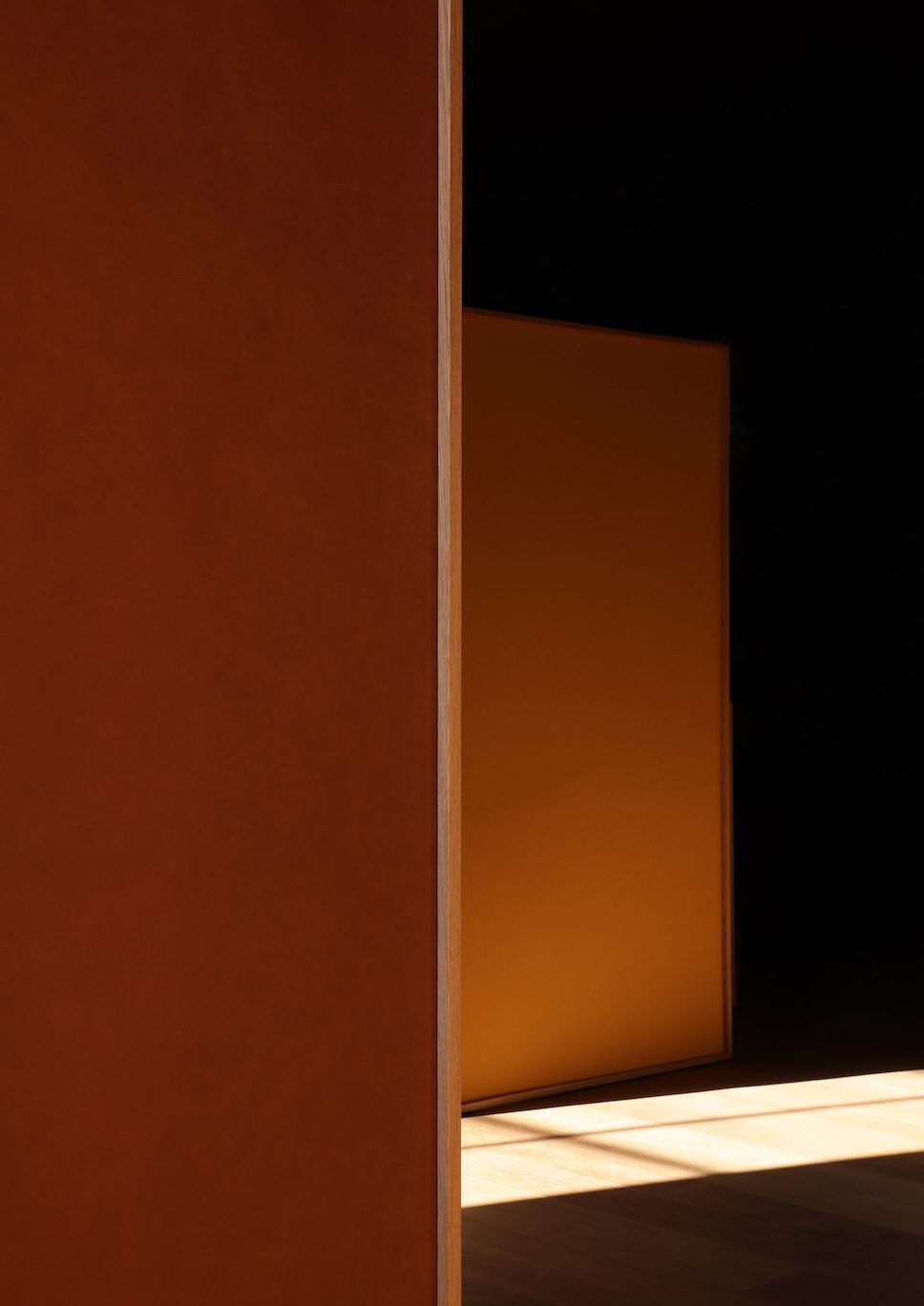 "Our relationship with colour has developed over millennia and is rooted in the natural world. After all, we have spent most of our existence there, while the built environment is relatively new to us," explains the design team at Norm Architects.
"We find ourselves drawn to earthy colours – from the softness of sand, the depths of soil, and the richness of clay. If we look closely, nature gives us an abundant palette for the enrichment of the indoors."
To set off these colours and tones of the new leather collection, the joint exhibition featured beautiful works and ceramic pieces by six artists: Katrine Blinkenberg, Louise Machholm Madsen, Naja Utzon Popov, Pia Hutters, Ole Victor, and Longfei Wang.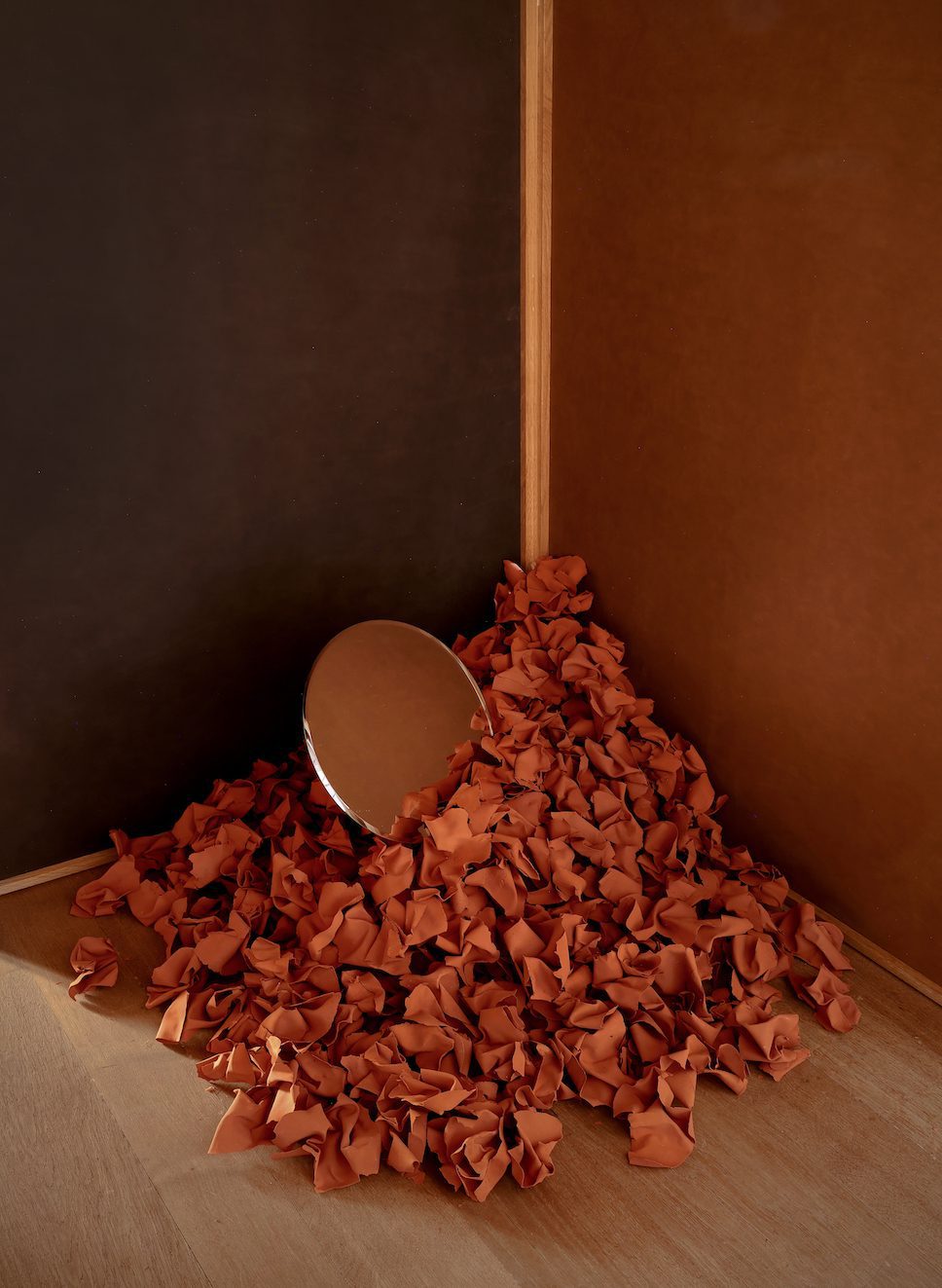 The ceramic surfaces of the works created a beautiful interplay with the tactility of the TERRA leather wall dividers. Presented at varying heights, floor-standing, set on tables, or perched on open bookshelves for example, the art works were complemented by the backdrops. Additional natural materials were provided by Dinesen and styled by Pernille Vest.
What is evident is that each hide is truly unique with natural markings that over time will become smoother and shinier, gaining a patina that will add character and authenticity.
There are 12 colours to choose from to suit any interior style or concept, including Basalt, Clay, Jade, Lime, Marble, Ochre, Oxide, Raku, Sand, Silt, Soli, and Umber.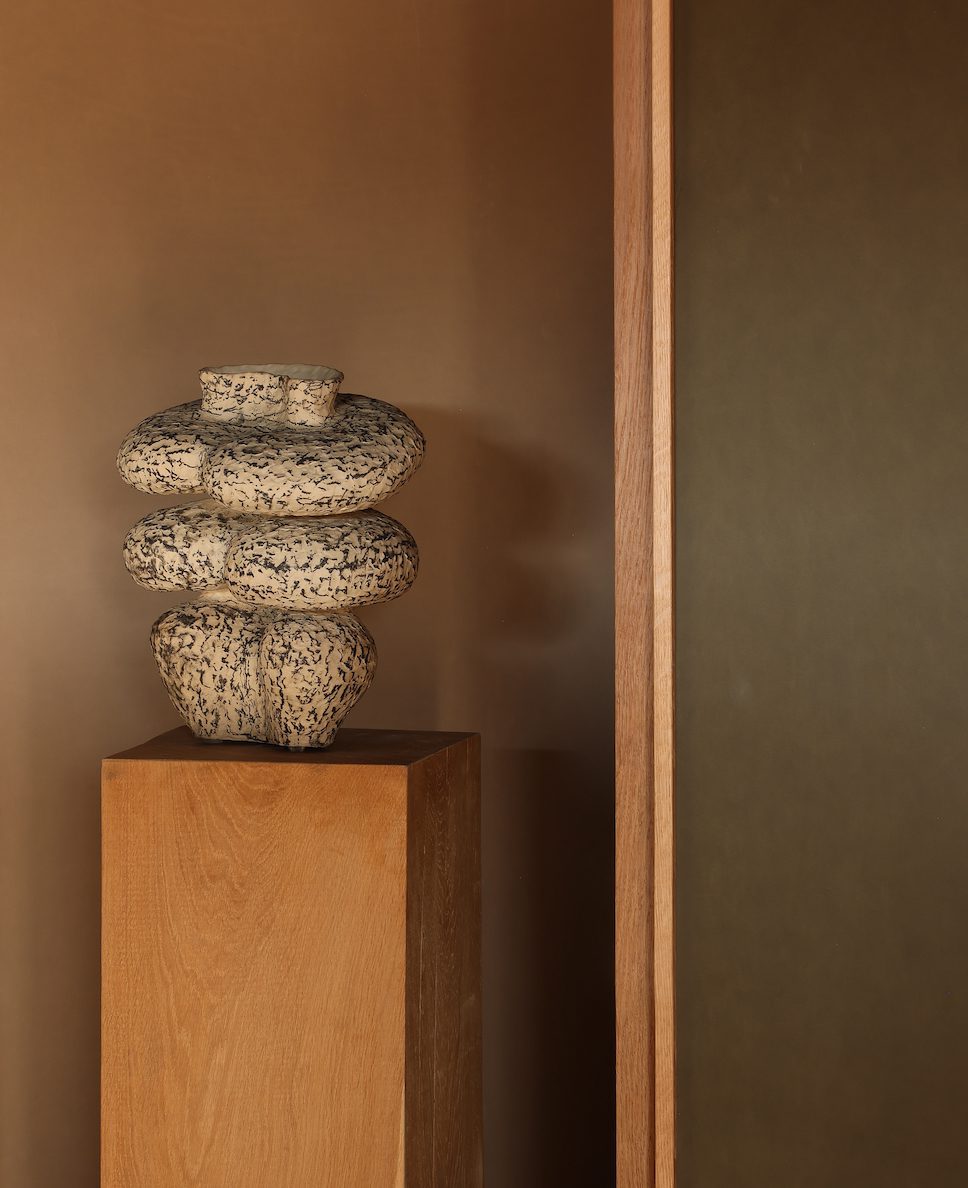 Photography by Jonas Bjerre-Poulsen, courtesy of Sørensen Leather.
See more collections by sustainable leather makers Sørensen Leather and learn more about multidisciplinary practice Norm Architects.
Read lots more design news here on enki, including our round-up of more unmissable highlights from 3 Days of design in Copenhagen and
Also, check out the Kolon Loft contemporary residential home remodelled by Norm Architects.