Denmark's annual design festival, 3 Days of Design 2023 has delivered another fantastic year with a city-wide programme featuring launches and exhibitions by inspiring Scandinavian and international design brands.
Marking its 10th anniversary, the highly anticipated design festival, which took place from 7th-9th June 2023, offered events spread across 13 design districts (including BLOX, pictured above), along with its biggest ever showcase of innovative product launches and spaces that open our eyes to new interiors inspiration.
Keep reading for our highlights from 3 Days of Design including the need-to-know design news and launches…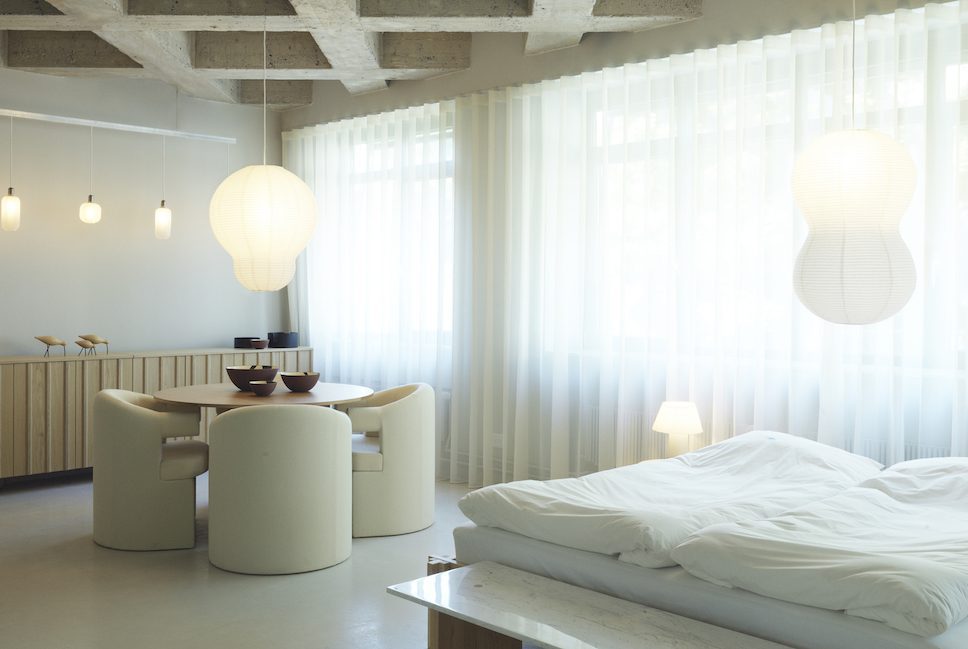 Normann Copenhagen opens the doors to Hotel Normann
Danish furniture, lighting and accessories brand Normann Copenhagen hosted an exhibition at its newly revamped HQ – and this was an immersive showcase with a difference.
With the unveiling of Hotel Normann, as the three-storey space is named, the brand has created numerous hotel-like areas, ranging from a courtyard and lounge to a café and nightclub, alongside eight bedrooms. Each designed with its own expression, the hotel rooms and areas feature a curated mix of much-loved favourites and over 30 new designs, which are launched to coincide with the festival.
Styled spaces with Scandi-style simplicity adorn the indoor and outdoor areas, revealing the versatility of all the collections. Open to professionals and the public, the Hotel Normann exhibition will remain open until late autumn 2023.
Kvadrat unveils new curtain collection Multiply
Expanding its range of beautiful, high performance textiles, Kvadrat presented its new curtain collection Multiply. This 16-piece collection reflects on the craftsmanship and materiality of yarn, using a variety of poetic shades.
"The sensuous twists that characterise Multiplyinfuse each design with refined multidimensionality. As the light changes, fine lines and grids emerge and dissolve, colourful hues melt into prismatic nuances, and dense elements dematerialise into transparency," describes Isa Glink, Kvadrat's creative director.
Also forming part of this new collection is Sketches, a collaboration between French designer Inga Sempé and Isa Glink. Its delicate style transposes the delicate pencil and brush strokes of Sempé's artworks onto yarn fibres.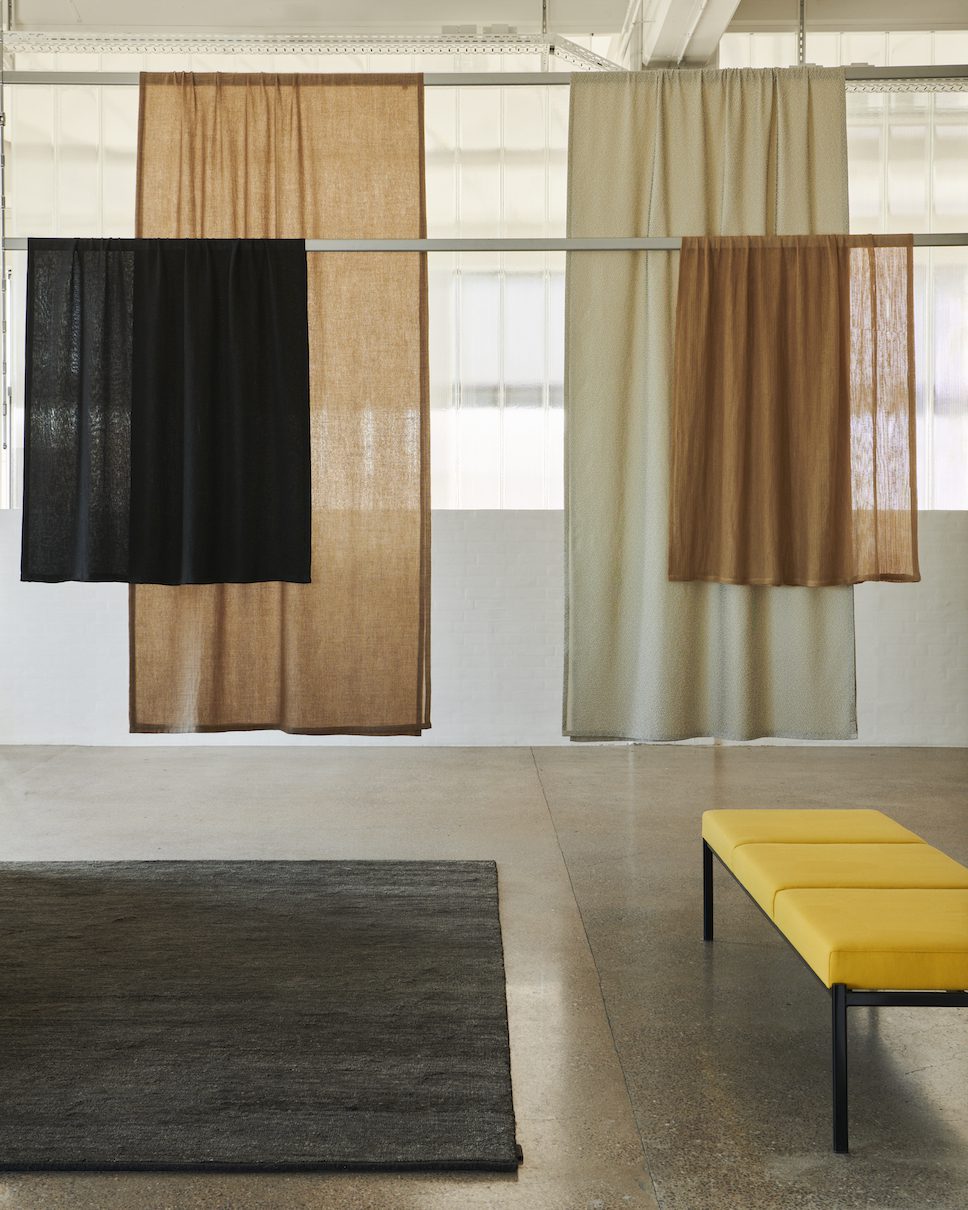 Audo Copenhagen debuts globally
One of this year's most anticipated debuts, Audo Copenhagen is born from Danish brands Menu and By Lassen, who merges to create a new entity celebrating high-end furniture, lighting, and accessories reflecting Danish heritage and a contemporary, global outlook.
Audo House becomes a new hub for design enthusiasts, founded on a sense of community, collaboration, and soft minimalism. This hybrid space masterfully unites co-working and event facilities, a café, restaurant, and a concept shop, as well as an exclusive residence, all within a single, community building universe.
"Audo House reflects Audo Copenhagen's collaborative spirit. Redefining how we use design and space and, ultimately, how we connect to one another, it's a creative destination for powerful ideas, beautiful design, and inspiration," says Joachim Kornbek-Engell Hansen, design and brand director for Audo Copenhagen.
The Audo Concept Shop (pictured above and below) features the Audo Copenhagen collection as well as a curated edit of interior objects from local and international brands.
MUJI honours the fusion of Japanese and Scandinavian design
Minimalist Japanese retailer MUJI invited 10 Scandinavian designers from Danish-based design hub B33 to create a unique set of installations at Illum, its dedicated department store in Copenhagen.
The mini exhibition titled HVERDAG / EVERYDAY saw the talented designers get creative and adopt a playful take on products from the MUJI collection. The aim was to encourage the creative meeting of two rich design cultures and to design original pieces for the occasion.
One of MUJI's most eco-friendly stores, the MUJI store of the fourth floor of Ilum hosted all of the designers and displayed their work for the public to explore. The designers included: Aleksej Iskos; Erina Caldeira; Gudmundur Ludvik; Jakob Bendix; Karin Lund; Marie-Louise Rosholm; Mario Martinez; Rikke Hagen; Steffen Juul, and Øivind Alexander Slaatto.
Muuto explores objects and spaces from new perspectives
Furniture designer Muuto presented In Flux, an exhibition exploring what informs our modern-day living and working environments.
This exhibition was dedicated to delving into insights and perspectives on what is shaping how we live and work. Visitors were invited to explore the Copenhagen showroom and feel inspired by ideas on how to create spaces that makes us feel at ease in what they describe as our "ever-changing world".
"Muuto wants guests to experience firsthand how colours, light, materials, an form can deeply impact how we feel in our lived environment," the brand explains. "Small interventions can transform our interiors and enhance our wellbeing."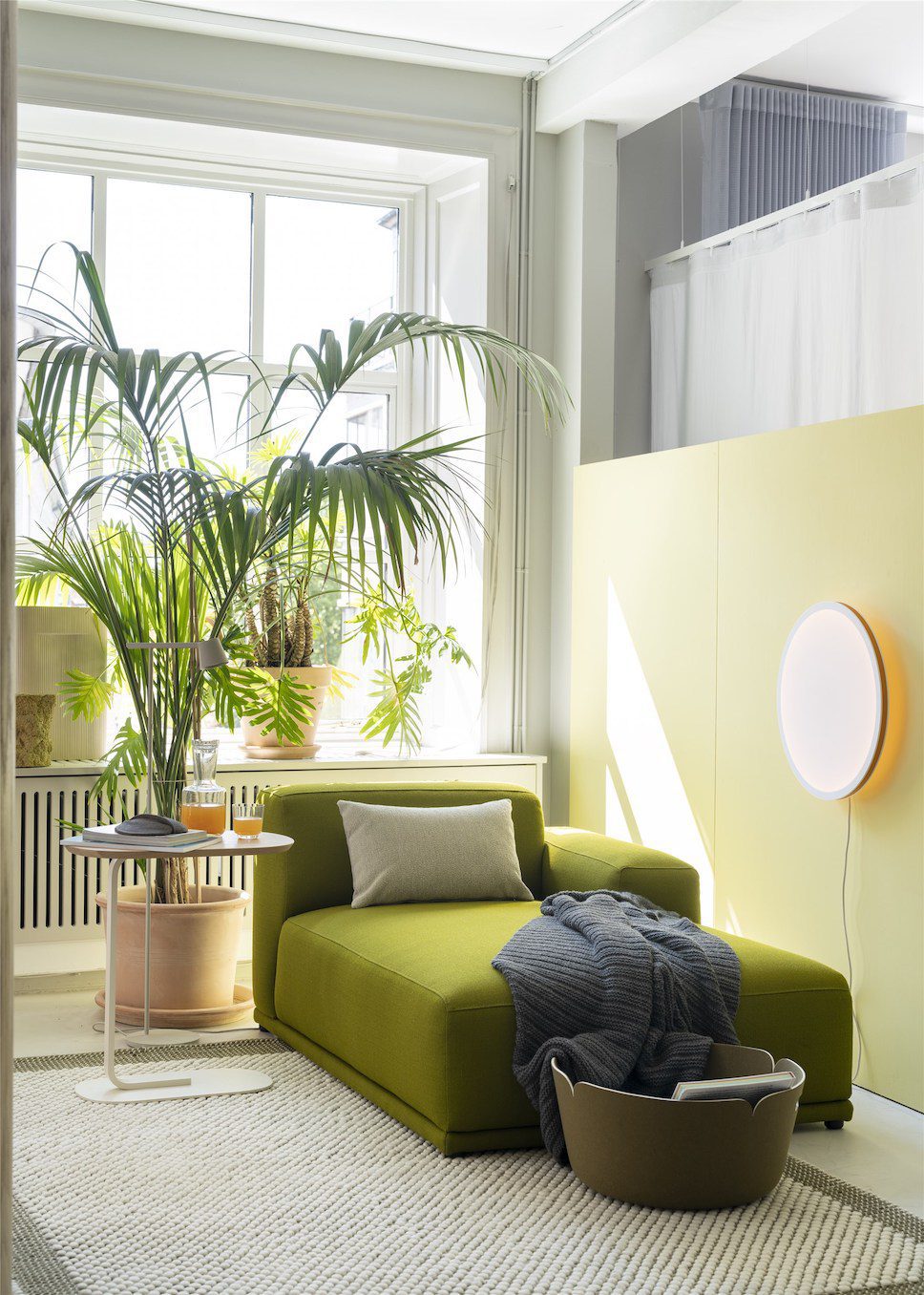 Take a look at more exhibitors that took part in 3 Days of Design 2023, Denmark's annual design festival.
Read lots more design news here on enki, including an exploration of the 2023 British Pavilion exhibition at this year's Venice Biennale and the design inspiration behind Studio Wok's PAN bakery in Milan with a Japanese twist.