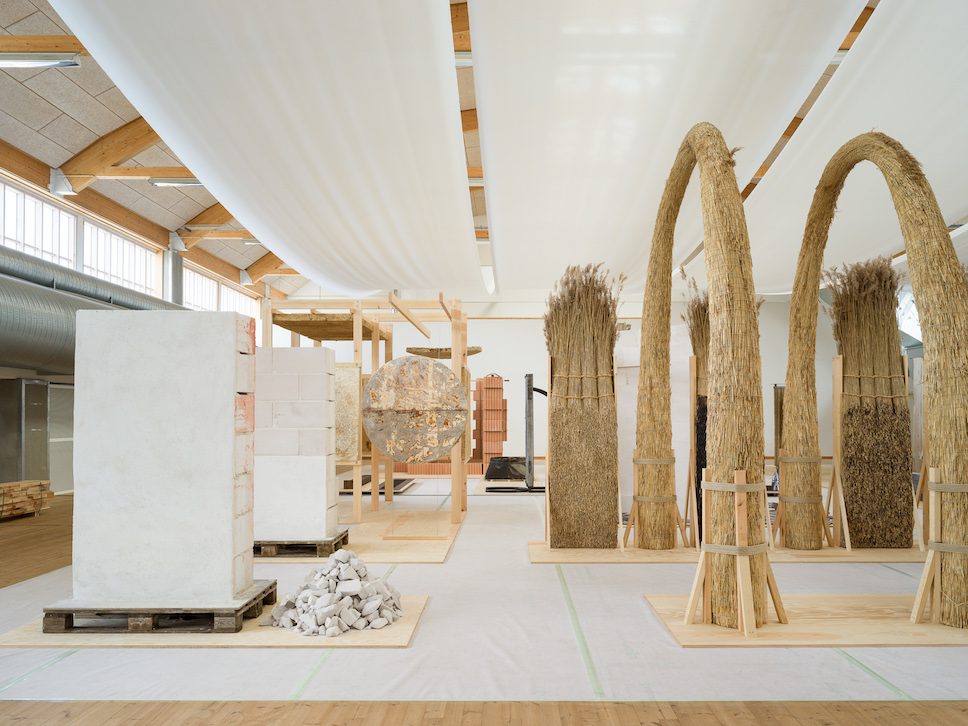 Reset Materials, a thought-provoking exhibition that has recently opened at Copenhagen Contemporary, presents biogenic, renewable, and recycled materials as essential building materials for a sustainable, low-carbon future.
The Copenhagen-based art centre hosts the showcase of architectural fragments made from 10 different biomaterials, including mycelium, straw, silicon, bio-cement, and earth. Behind the works are 10 interdisciplinary teams consisting of architects, artists, and manufacturers, representing a new generation of creatives who have joined forces to present their compelling visions of post-carbon architecture.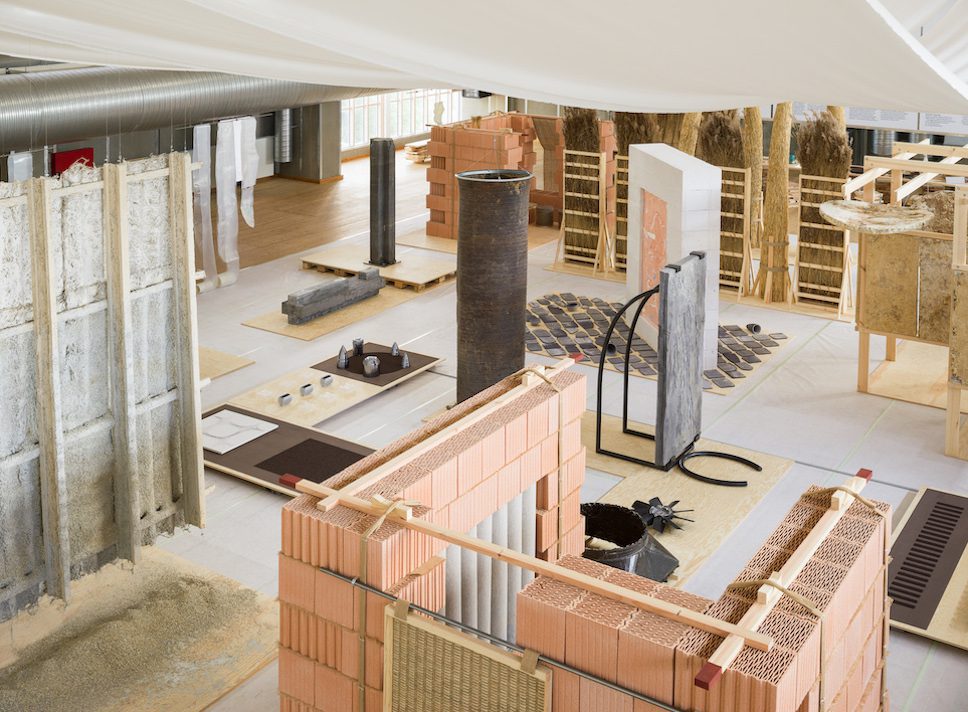 Overseen by Swiss architect and curator Chrissie Muhr, the exhibition is focused on sample and full-scale studies of new developed and rediscovered local materials – from recycled plastics or silicon to growing organisms and biogenic materials, such as clay, nettle, mycelium, and hemp.
Laid out like a city in the centre of the international art centre's hall, Reset Materials invites visitors into a new landscape – one which envisages how buildings and structures made out of eco-friendly matter might look and feel. All the materials have been collected, cultivated, recycled, deconstructed and re-composed by the teams and the final works are now on display as material fragments.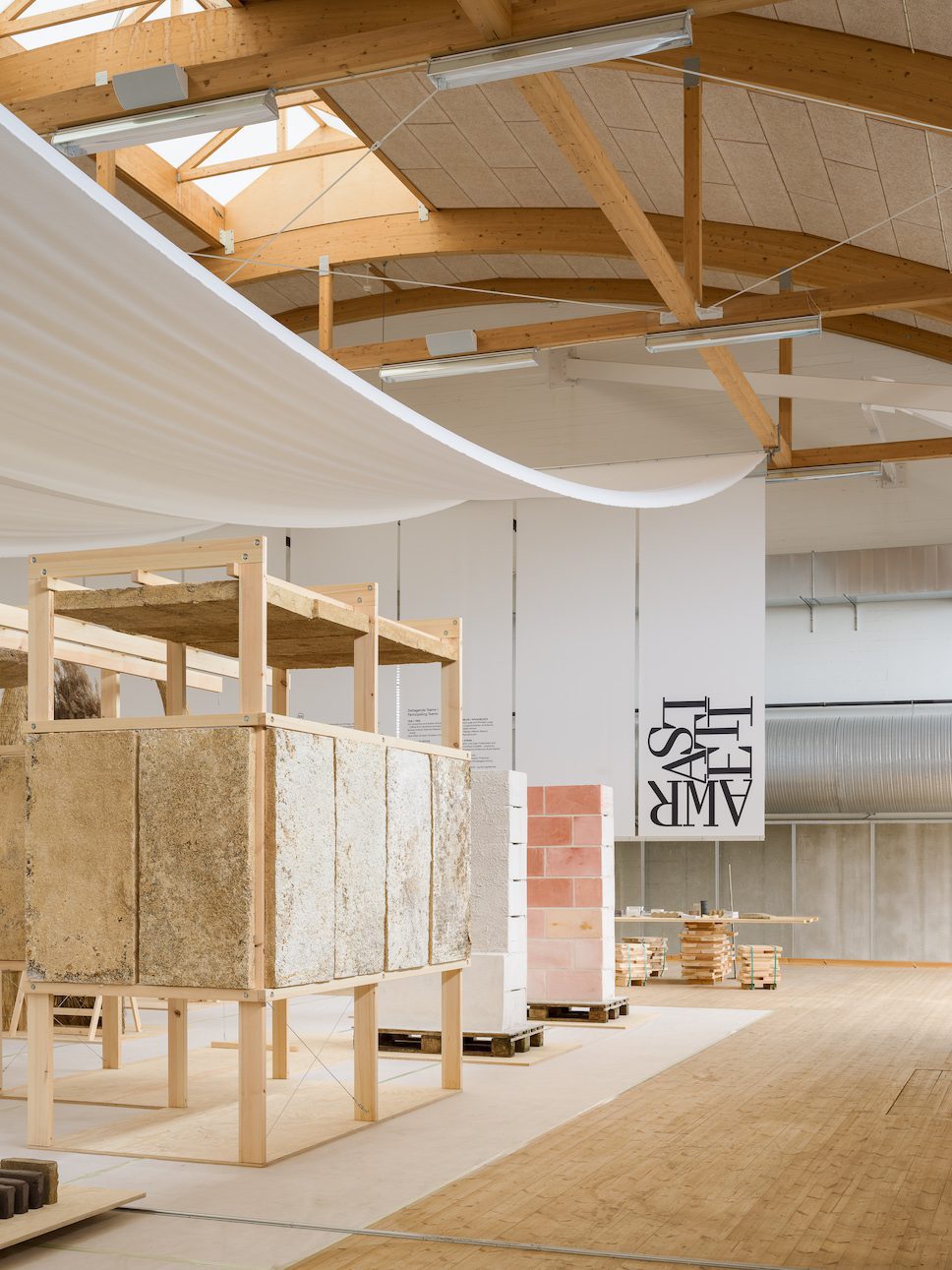 Visitors can explore the three-dimensional landscape involving tactile and intriguing materials. The material fragments at the core of the exhibit are meant to engage all the senses and can be experienced as is.
In addition, two large common tables hold an archive of samples, source materials, and a research library, giving visitors the opportunity to touch and study each material whilst investigating further into the research process.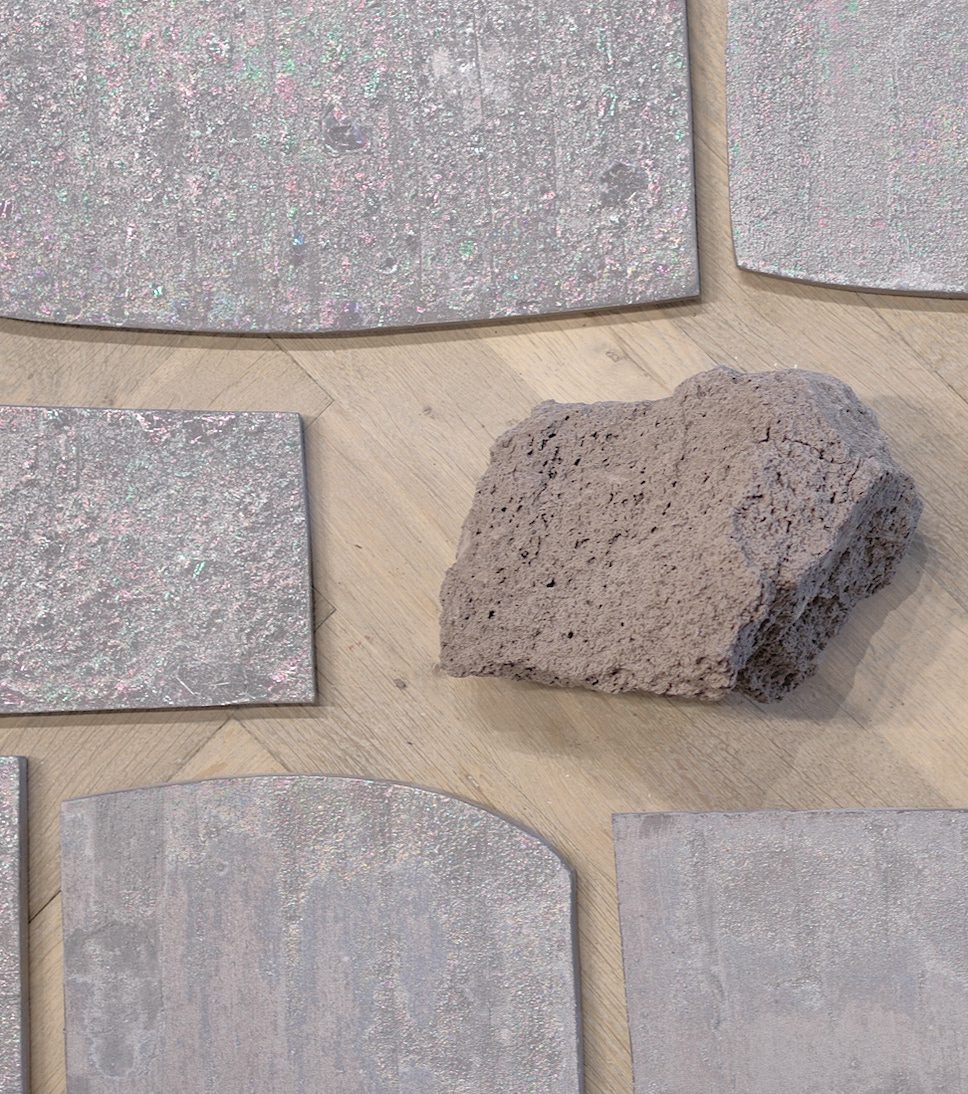 Guest curator and architect Chrissie Muhr calls it "a moment of transition", a showcase that provides a critical comment on the way we source and build our environments.
"Facing the complexity of our times, this unique exhibition allows us to step into and even inhabit a potential future at this very moment. A future driven forward through the collaboration of the next generation of recognised Danish architects, artists, designers, and manufacturers. A reset of standards, values and aesthetics that will become your future material memory," Muhr adds.
Experimental work by architect Anders Lender and artist Honey Biba Beckerlee shows what can be done with waste from the extraction of silicon. They present a range of product samples, including bricks made by combining silicon waste with earth and tiles that feature a glaze made from silicon dust. Also, another team explores the fascinating fungal material mycelium – a material that holds a huge amount of design potential.
A no-waste and circular approach has been applied with the exhibition design, which aims to consume no materials for the exhibition itself. For example, using offcuts from wood flooring company Dinesen they have created a table that spans the length of the room, and the flooring surface is made from a recycled membrane sourced from a building site.
Photography by Hampus Berndtson.
The Reset Materials – Towards Sustainable Architecture exhibition is on show until 28th September 2023. Discover more about this and other events taking place at Copenhagen Contemporary.
If you liked this, read our Meet the Maker interview with multi-disciplinary designer Mari Koppanen who experiments with fungi-based materials and learn about the book titled Material Reform, by research practice Material Cultures, which looks at how we can achieve a sustainable post-carbon environment.
Also, keep up to date with all the latest architecture news and sustainability stories here on enki.