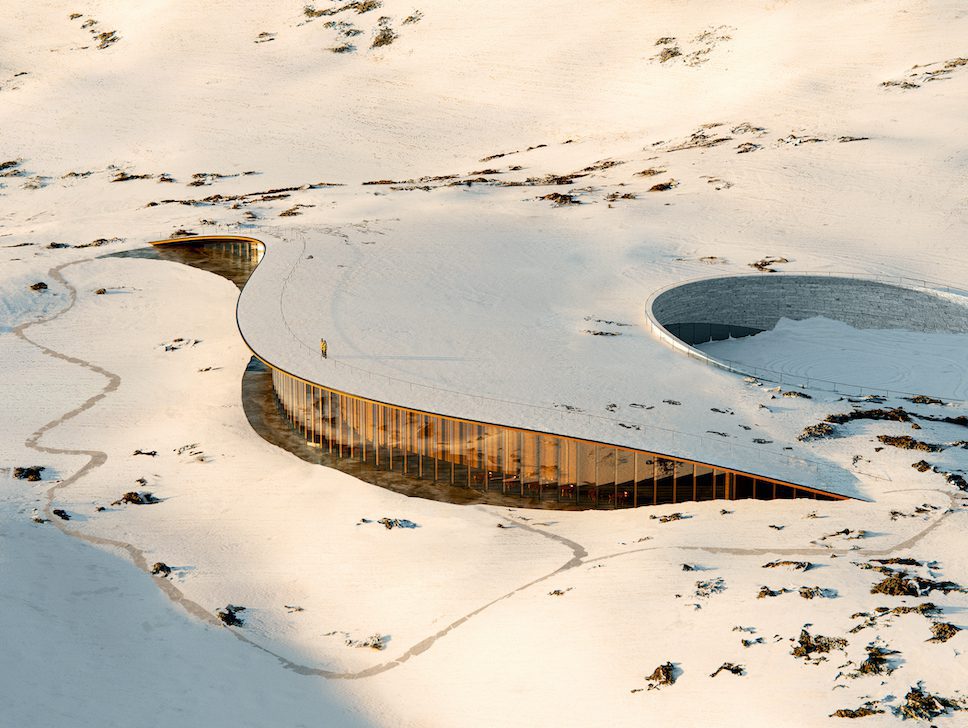 Dorte Mandrup has revealed its design for an Inuit Heritage Centre in the territory of Nunavut in Canada, a sloped building that emerges from a vast tundra.
The Danish architecture studious announced as the winner of an international competition seeking to promote greater awareness of the Inuit culture and to support the continuity of Inuit practices, traditions, and values.
Expected to complete in 2027, the expansive and partly submerged structure is set to be built in Iqaluit, a city in the northern territory of Nunavut. Its sweeping roof that appears to emerge from the landscape has been informed by the topography and the movement of the snow and the wind.
It was the "beautiful and poetic response" that won over the jury, as Dorte Mandrup's proposal expresses great consideration for the community perspectives on Inuit traditional knowledge and the healing potential for the Inuit Heritage Centre.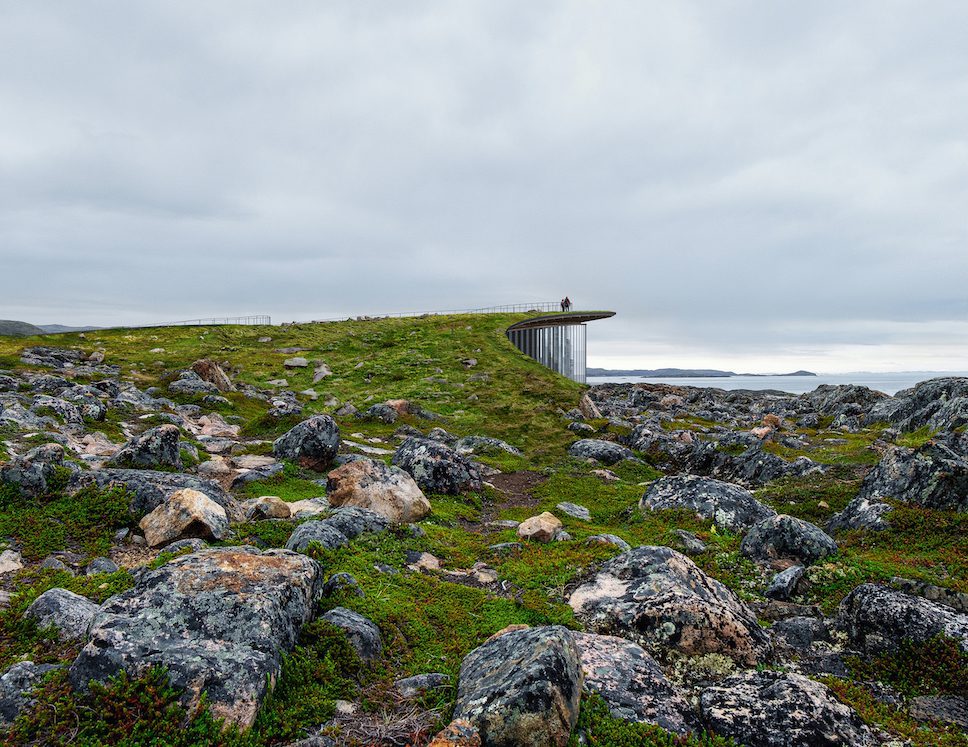 "Drawing inspiration from the patterns formed in snowdrifts by the prevailing wind, kalutoqaniq, which has long served as a natural wayfinding system for Inuit, the building carves into the rocky hillside overlooking Iqaluit and follows the curves and longitudinal features of the landscape," explains founder and creative director Dorte Mandrup.
Appearing visually like a naturally formed hill in the landscape, the structure's sweeping form will be covered in rock and turf, allowing its generous roof to give back to the land. The lines between the building and the surrounding terrain will be dissolved, whilst ensuring a continuous flowing movement.
Nestled into a terrain of protective rock, the building forms a shelter that naturally embraces the sensitive collection and exhibits, which are all hosted beneath its roof. An open slit in the hill creates a daylit space for the various activities and gatherings in the centre.
Alongside the exhibition spaces, the centre will also feature a café, workshop area, conservations lab, shop, daycare centre, hostel, and offices. These areas will all be connected to outdoor spaces designed to encourage engagement in traditional practices such as carving, kayak building, tool making, and berry picking.
"We have waited many years for this opportunity and have never been this close to realising our dream," says William Beveridge, Executive Director for the Inuit Heritage Trust (IHT). "The need for a territorial heritage centre was first identified in the Nunavut Agreement and 30 years later we are still without a place of our own."
"As a result, many items made by our ancestors are stored in southern facilities. With few opportunities for Inuit to engage with these items, we continue to be disconnected from this important part of our cultural heritage. But there is a growing momentum for an Inuit-owned and operated facility," Beveridge concludes.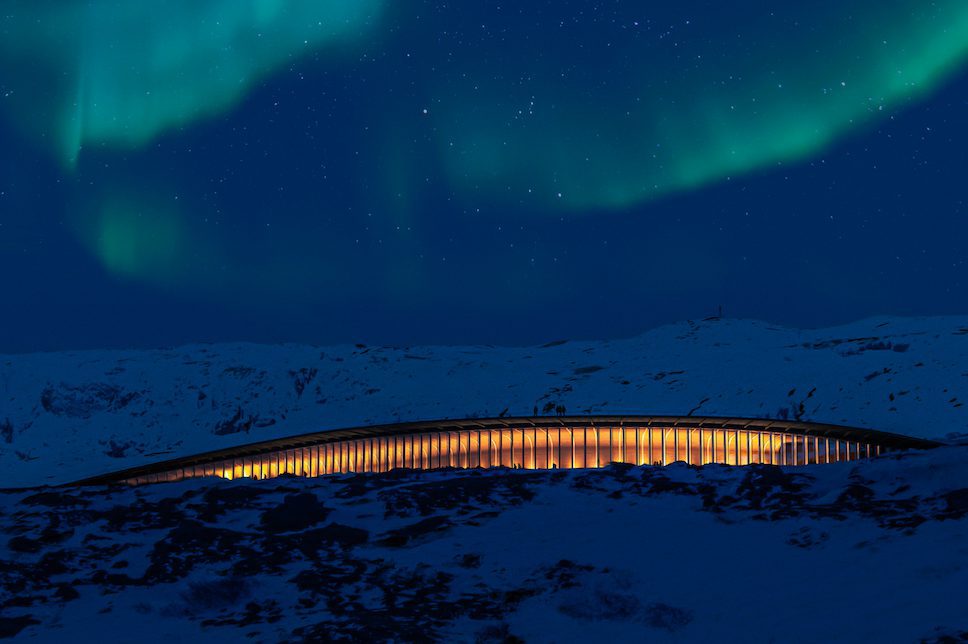 Project details:
Project name: Nunavut Inuit Heritage Centre
Location: Iqaluit, Nunavut, Canada
Client: Inuit Heritage Trust
Size: 5,500m2
Lead architect and design: Dorte Mandrup
Architect of Record: Guy Architects
Landscape Architect: LEES+Associates
Indigenous consultants: Kirt Ejesiak (CEO of Arctic UAV and CEO of Panaq Design) and Alexander Flaherty (Founder of Polar Outfitting)
Structural engineer: Adjeleian Allen Rubeli Limited
Civil engineer: EXP Services Inc.
Mechanical, Electrical & Sustainability: Pageau Morel et Associés
Cost consultant: Altus Group Limited
Visuals: MIR (courtesy of Dorte Mandrup)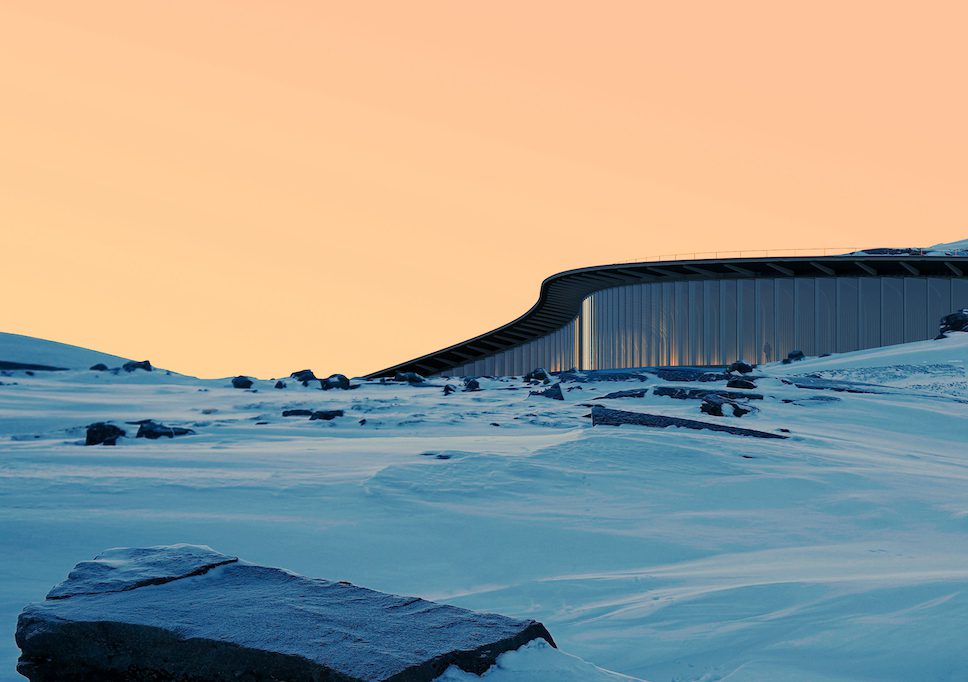 Take a look at more architectural projects that embrace a contextual approach by Danish practice Dorte Mandrup.
Read more architecture news stories here on enki, including the opening of the 'How to Build a Low-Carbon Home' showcase at London's Design Museum and check out the winners of the 2023 UK Passivhaus Awards.