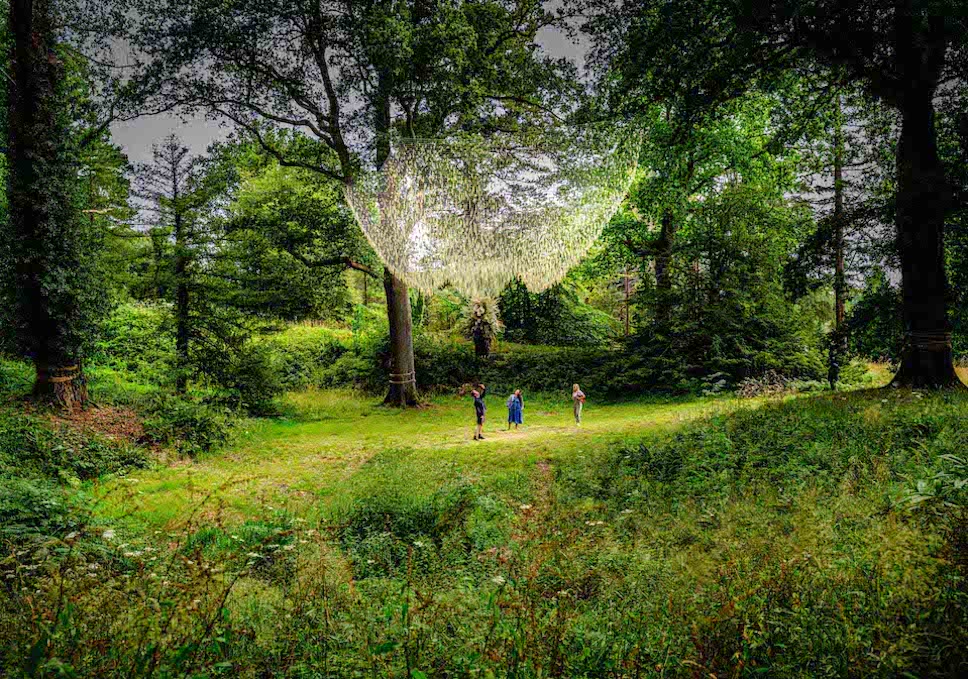 Welcome to Enki's Eco Edit: August 2023, our monthly sustainable lifestyle news series which will round-up our curated selection of the best eco-friendly brands, shopping ideas, and places to visit.
This month, we discover a summer inspiration from a immersive exhibition in nature, to a host of sustainable supper clubs and an eco-hotel that's won a prestigious sustainability award, plus lots more…
1. Wakehurst at Kew celebrates trees with Rooted summer event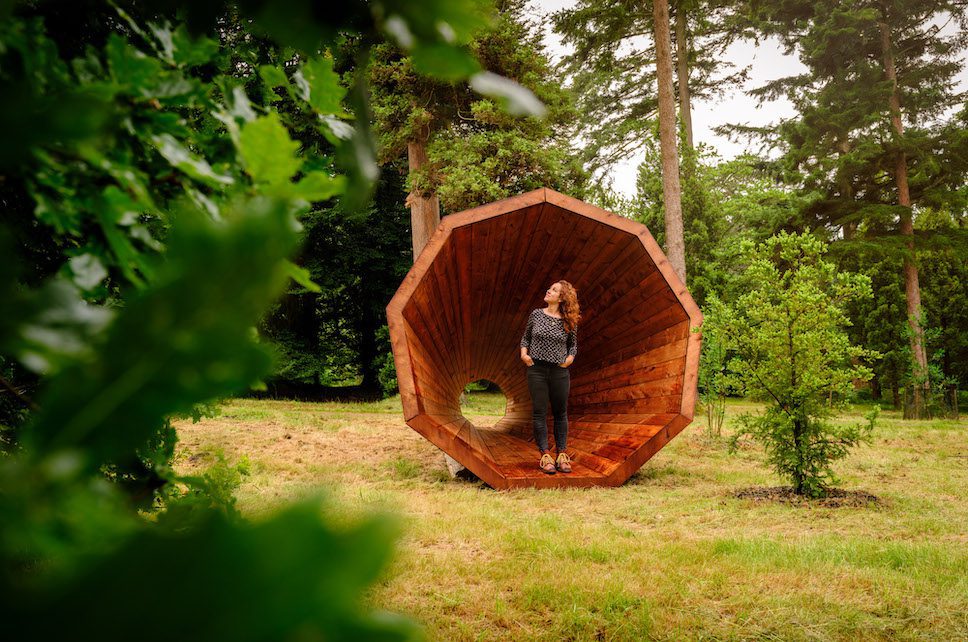 Immerse yourself in nature this summer at Wakehurst, Kew's wild botanic garden in Sussex, and get ready to feel a sense of wonder and awe as the Rooted exhibition celebrates the phenomenal power of trees.
To bring the exhibition to life, Wakehurst commissioned a series of award-winning artists to create a series of spectacular outdoor installations across the 535-acre site. The eight installations (six newly commissioned this year) draw inspiration from Wakehurst's varied landscapes and ecology and capture a broad range of artistic practices, from sculpture to sound.
Rooted offers the chance for visitors of all ages can explore new perspectives on nature, with time to learn and reflect on how vital trees are to human existence and how they store carbon and shelter wildlife.
The Wild Stones mycelium-formed architectural piece, created as part of a collaboration between creative studio La Succulente, artist Côme di Meglio, and designer We Want More, is not to be missed. Along with Chila Burnman's The Glowing Canopies, a joyous neon installation and the returning 24ft sculpture by John Grade, which is formed of 4,000 resin pieces suspended between the trees. Plus, so much more!
Rooted runs until 17th September 2023 with more information and tickets available to buy at kew.org/rooted.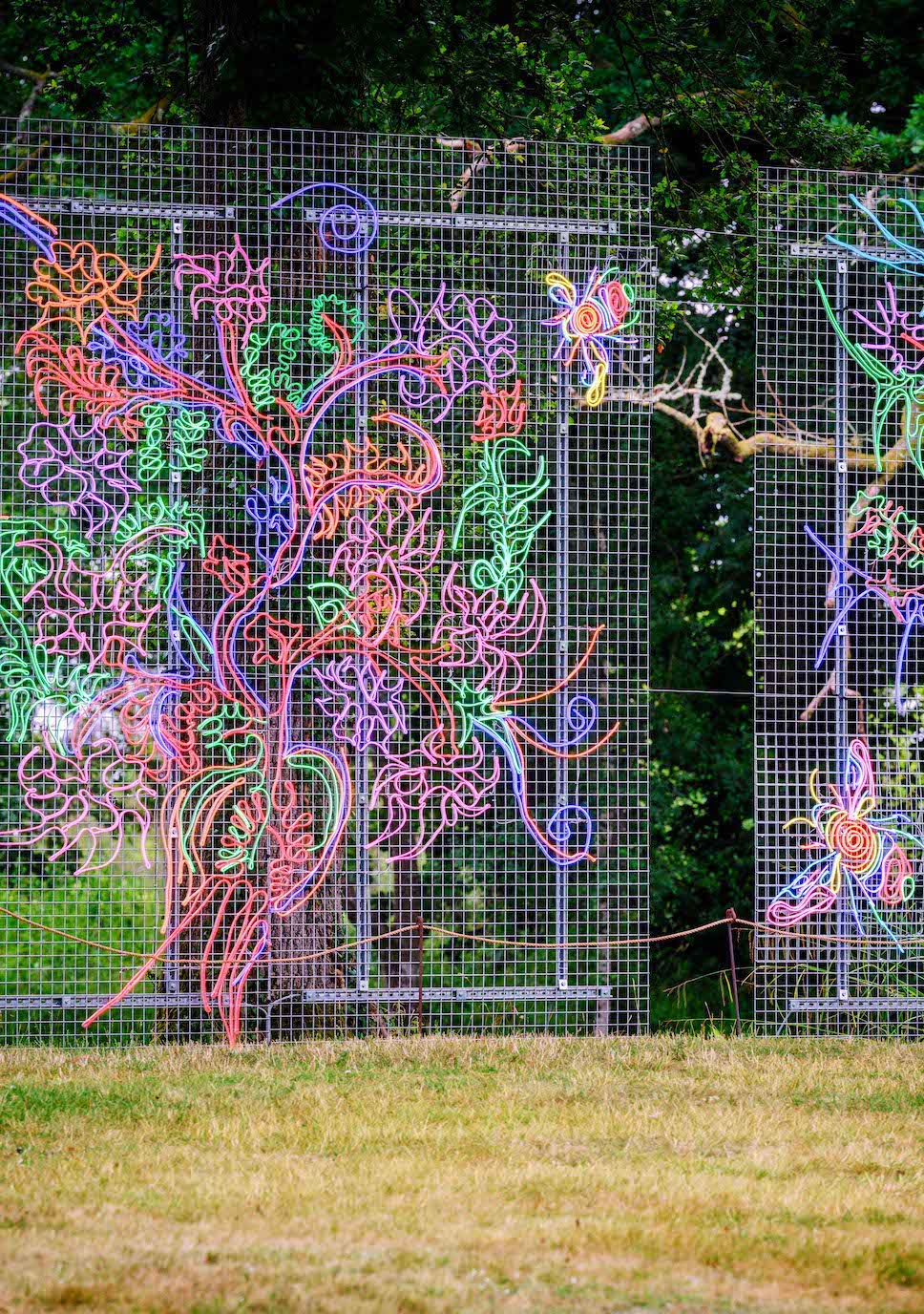 2. Vestre makes world's first bench from 100% fossil-free steel
Leading the way in making sustainability a priority in the design industry, Norwegian urban furniture makers Vestre have become the first furniture company in the world to use SSAB's 100% fossil-free steel.
Vestre has presented its first furniture piece in this sustainable steel, known as the Tellus bench. It has been created in collaboration with Swedish designer Emma Olbers, who believes that product lifecycles are important and she always aims to design with renewable or recycled materials whenever possible.
"For me, it is important that form and design follow the planetary boundaries and aim to be part of the solution in the green transition," explains Olbers.
Globally, traditional steel production accounts for 7% of all CO2 emissions, and for Vestre alone, steel makes up over 60% of the company's total carbon footprint. "That is why it is one of our prime targets for decarbonisation," says Øyvind Bjørnstad, Chief Sustainability Officer at Vestre.
The Tellus bench is designed to be equally suitable for parks and more urban environments. It has a strong construction, uses as little material as possible, and its wide armrests make for an ideal place to rest a book or reusable coffee cup.
3. Inhabit, Queen's Gardens hotel earns Sustainability Award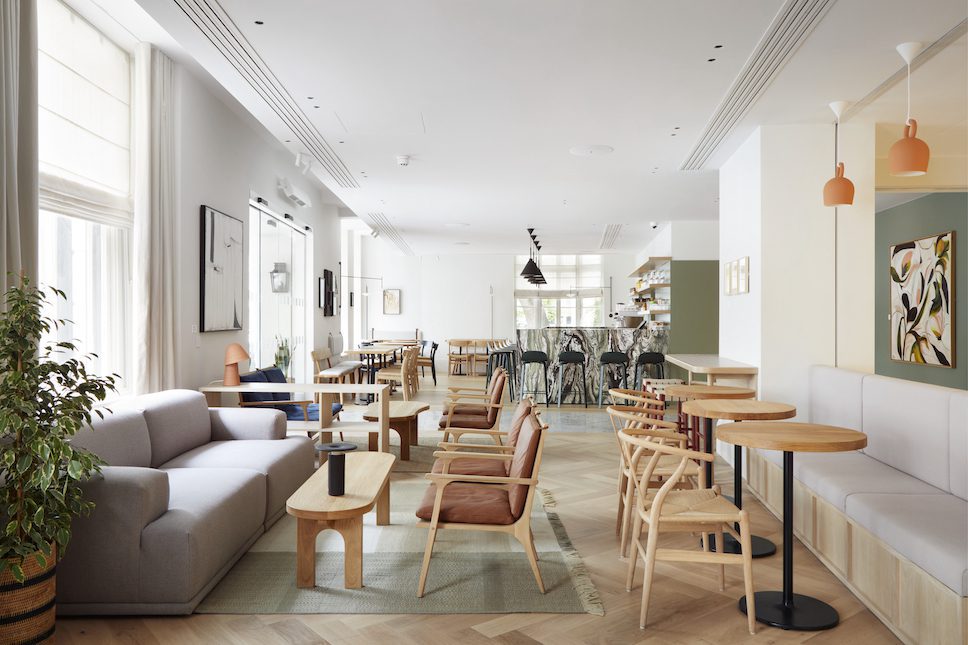 A little over a year since its opening, Inhabit, Queen's Garden's in Bayswater, London, has achieved a Green Key Award for its high standard of environmentally friendly and sustainable practices.
Mindfully designed for the modern traveller, the eco hotel places focus on wellbeing and healthy living. For example, there's a plant-focused, meat-free restaurant from retreat gurus Yeotown, a comfortable lounge area and noise-free library, and a subterranean wellness area, providing treatment rooms, a yoga studio, and a fitness suite.
Green Key sets the standard for excellence in the field of environmental responsibility and sustainable operation within the tourism sector. Therefore receiving this award is a positive marker and one which many eco-conscious globetrotters will be looking out for more frequently.
"This award is a huge achievement for our team and proves that beautiful design and sustainability can go hand in hand. We hope we can inspire other hotels internationally to share our vision to be a responsible hospitality brand that strives for change for good," says Saw Than, hotel manager at Inhabit, Queen's Gardens.
Find out more about this wellness-focused West London hotel at inhabithotels.com.
4. Silo restaurant introduces Invasive Species Dinners series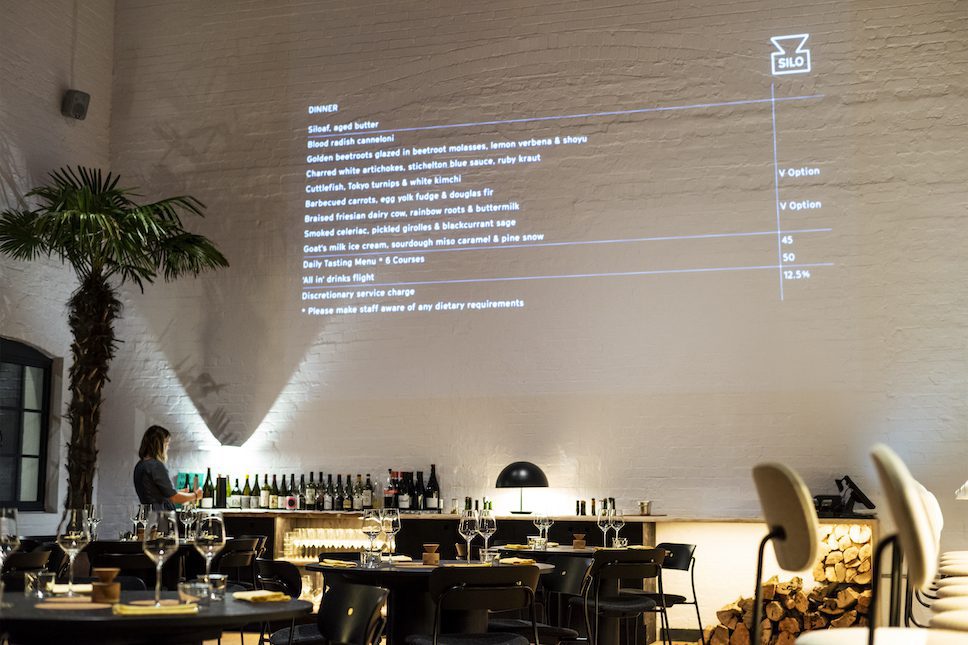 Returning for its second year at Silo, the world's first zero waste restaurant, is a series of bi-monthly, collaborative supper clubs serving a menu made of invasive and overpopulated edible species. Be prepared for something a bit different!
Founder and chef Douglas McMaster is joining forces with some of the world's most respected chefs for the dinner series, which will put the spotlight on ingredients you might never have heard of before. From Japanese knotweed and squirrel haggis to Himalayan balsam, the menus are far from conventional.
"The aim of the series is simple: to draw attention to invasive ingredients damaging our environment," explains McMaster.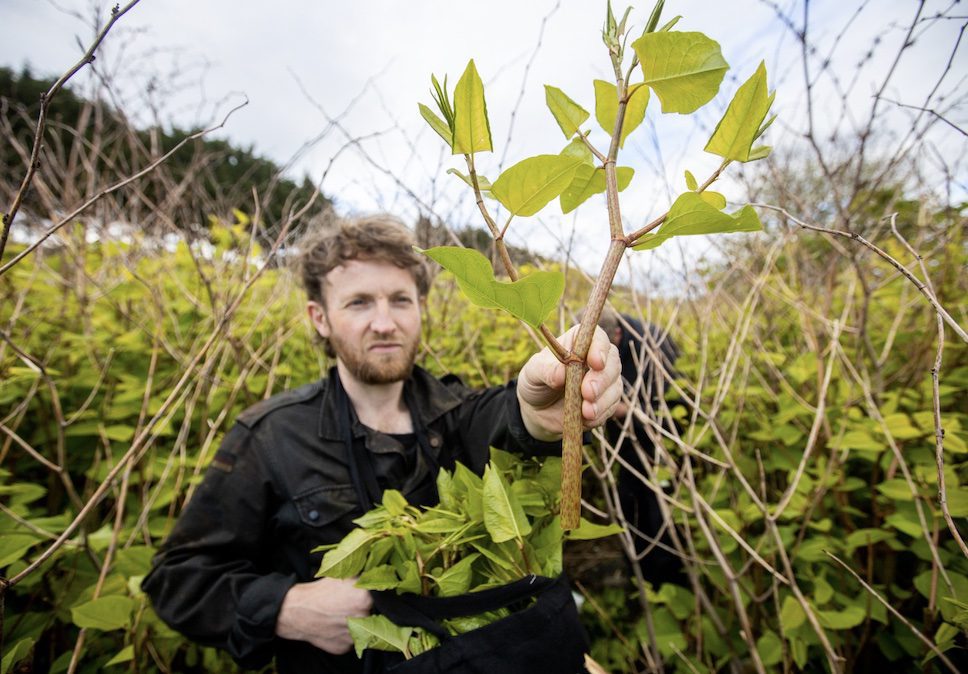 Eating invasive species or invasivorism is becoming more popular with people who are seeking more ethical diets. To give a little more background, invasive species are known for wreaking havoc on the local environment, so the thinking behind creating a menu around these edible species is justified in taking the pressure off the food system.
The second in the series of Invasive Species Dinners, which took place at Silo in July, was in collaboration with chef Skye Gyngell of London's Spring restaurant at Somerset House. Gyngell worked with McMaster to create a menu involving the American Signal Crayfish, which has been devastating life in UK waterways since the mid-1970s.
In September, multi-award-winning chef Hugh Fearnley-Whittingstall will make Himalayan Balsam, which is abundant in the waterways at River Cottage, the night's hero ingredient.
Intrigued? You can find out more online at silolondon.com.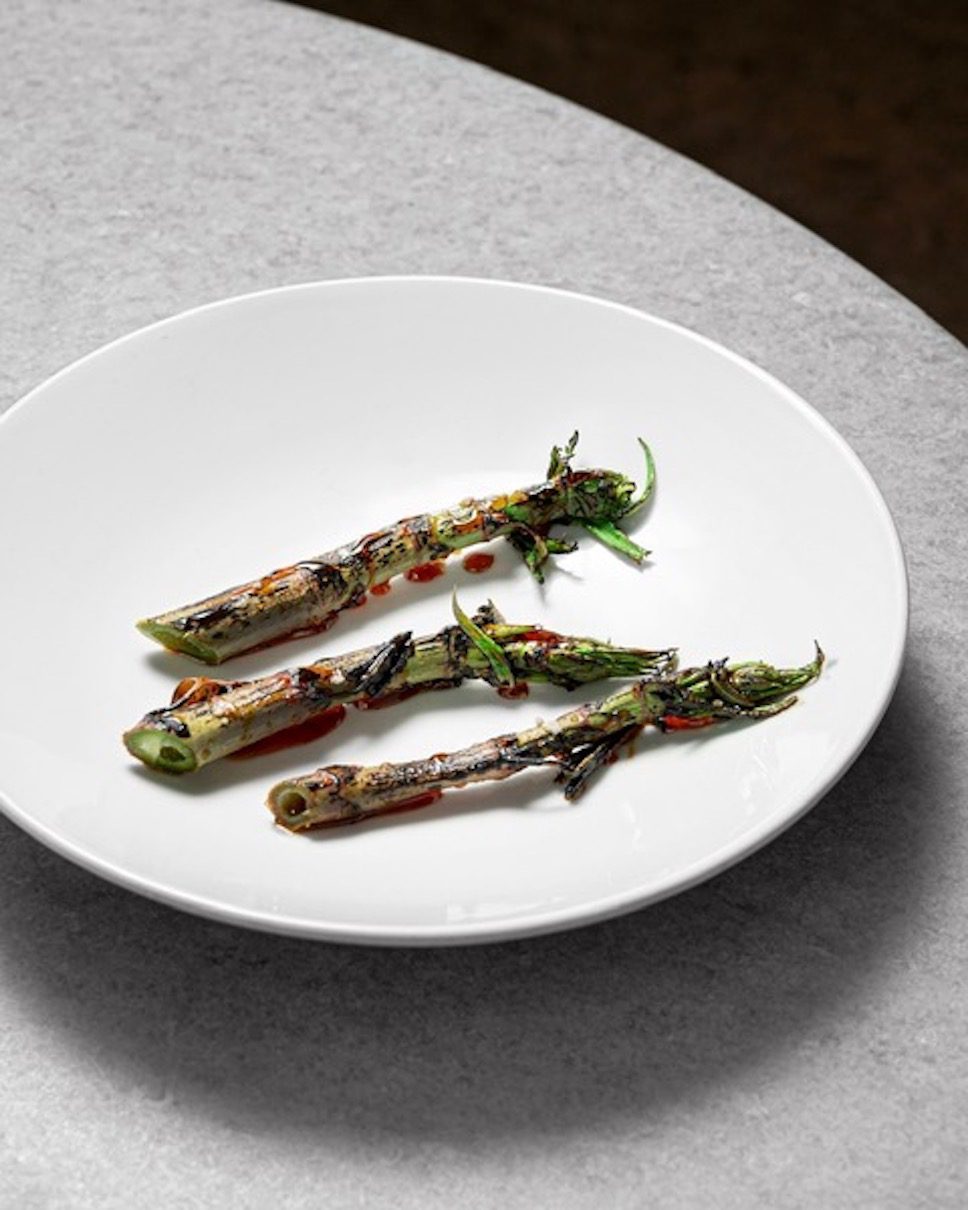 Last but not least in Enki's Eco Edit: August 2023 is a luxury, eco-friendly candle company launched by two sisters who want to make a difference…
5. Great House Farm Stores honours the seasons with its candles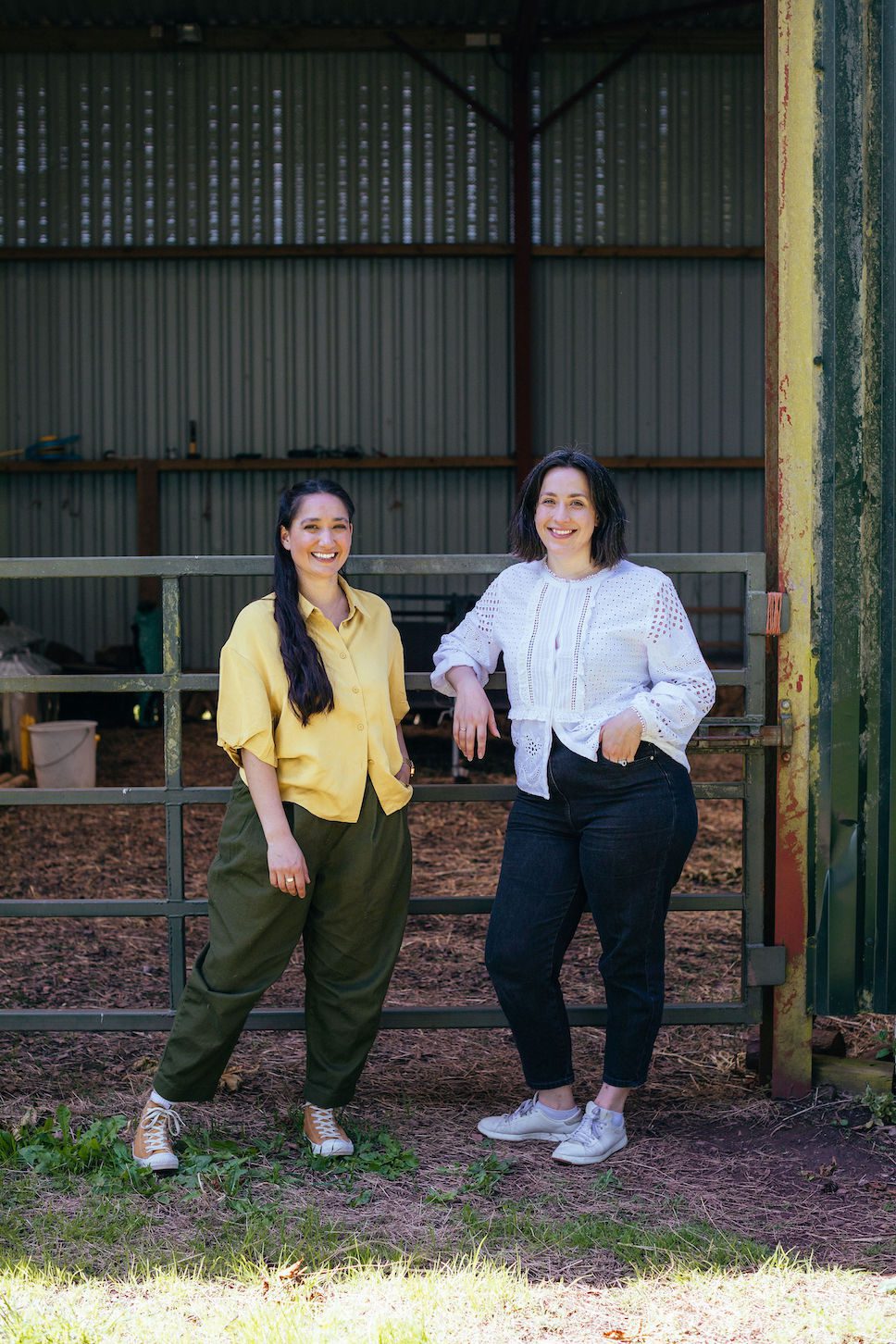 Meet the founders of Great House Farm Stores, sisters Joanna Day and Abbie Price, who swapped city living for a life in the Welsh countryside and decided to start their plant-based candle company with their passion for creating original candle recipes.
Growing up in an Anglo-Indian family introduced them to so many scents and blends that they wanted to make all-natural, seasonal candles. Using plant-based coconut wax and offering a candle refill service, means they are supporting the planet and being eco-conscious in their practices.
"Sustainability has taken on a deeper significance to us since becoming farmers. Living in a way that leaves the land around us richer and more diverse now feels like our responsibility," explain Day and Price.
You can read our full interview with founders Roanna and Abbie inside our March/April 2023 issue.
We really hope you've enjoyed reading Enki's Eco Edit: August 2023, and if you want more stories like this we recommend checking out all of our sustainability news online.
In case you missed it, check out Enki's Eco Edit: July 2023.
For more of the sustainable design stories and inspiration, be sure to subscribe to enki magazine and get every issue delivered straight to your door.