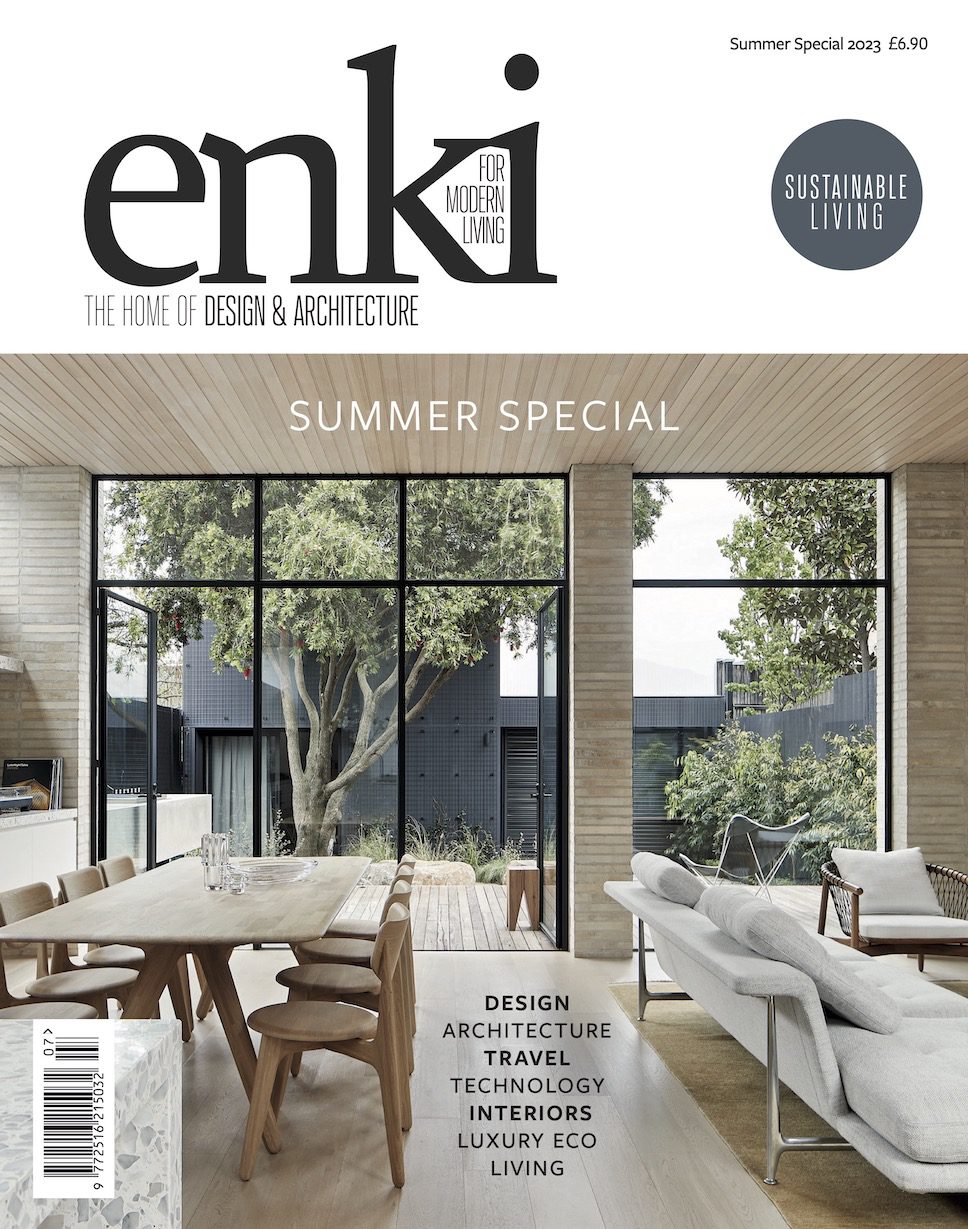 Order Volume 55 (the Summer Special – July/August 2023 issue) of enki magazine online today!
Order your individual copy of Volume 55 here if you're based in the UK.
Based outside of the UK? No problem. You can buy your copy here.
Want to subscribe?
Click on the below according to where you're located:
Don't forget you can pick up back issues of enki magazine too!
***************
Featured in enki magazine Volume 55:
On the cover: An Australian family's heritage home extension and renovation reveals an internal courtyard featuring high-quality materiality and detailing
Architecture including: A single-storey clifftop house in Lagos, Portugal creatively designed around its coastal topography; a cross-laminated timber home with minimal footprint that slots into a London infill site, and a steel-constructed eco property, shaped into a large dune, is covered in a sand-based mortar and looks out across a luxurious pool
Enki's curation of eco-friendly shopping ideas for sustainable getaways in the sun
Architect of the month: We talk to Nova Scotia-based architect Peter Braithwaite about collaboration and the act of making
We take a closer look at the modular Nokken cabin and speak with designer and entrepreneur James Van Tromp about how this prefabricated hideaway responds to the changing needs of the modern traveller
An exploration of a private island, tropical paradise retreat in Indonesia that is redefining responsible tourism and engaging with the local community
All the latest must-have travel tech by Enki Technology Editor James Day, to help ensure your holiday runs smoothly