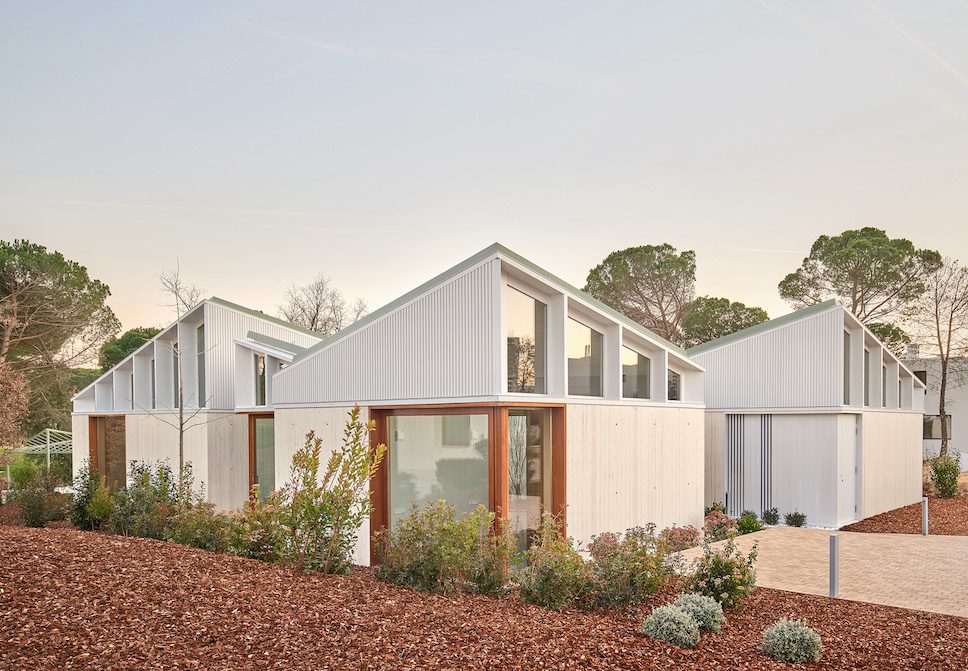 Girona-based practice Camps Felip Arquitecturia has designed a single-family home as a cluster of six sloping volumes centred around a courtyard, with a focus on sustainable living.
The design of House 016, led by founders Josep Camps and Olga Felip, fosters a close connection with its site in the Catalan town of Caldes de Malavella, which is encompassed by lush greenery. The dwelling's geometric form is arranged around a courtyard, with the volumes all being interconnected through a cloister-like space. The size and proportion of each volume is shaped in response to its use.
"The house offers three ways to look at and relate to the outside: an intimate one into an inner courtyard, a horizontal one with framed views to different pieces of garden, and an open and wide view of the sky," explained Camps Felip Arquitecturia.
Around the central courtyard, a U-shaped corridor connects each of the home's living and sleeping areas. The main entrance and circulation area gravitate around the patio area, with a corridor leading through the depth of the building. This forms a visual link and sense of continuity between the living, dining and kitchen space, and through to the three en-suite bedrooms.
Opening the house up to the outside in this way allows a "natural and energetic permeability between the house and the forest", as the architects describe. The house is passively cooled with cross-ventilation, which provides fresh air to the interior spaces when the weather is at its hottest.
With the aim to minimise material use, House 016 has a unique structure allows for large spans of up to 12 metres with a 9 centimetre slab of laminated wood, which Camps Felip Arquitecturia explain is due to the building's diagonal geometry.
Each of the six volumes is topped with a sloping gabled roof, which is finished with green-glazed ceramic tiles designed to channel rainwater down into the central garden. This style of roof collects rainwater as if it were a leaf of plant, with the vitrified ceramic cladding playing its role and also allowing the house to blend in the surrounding trees.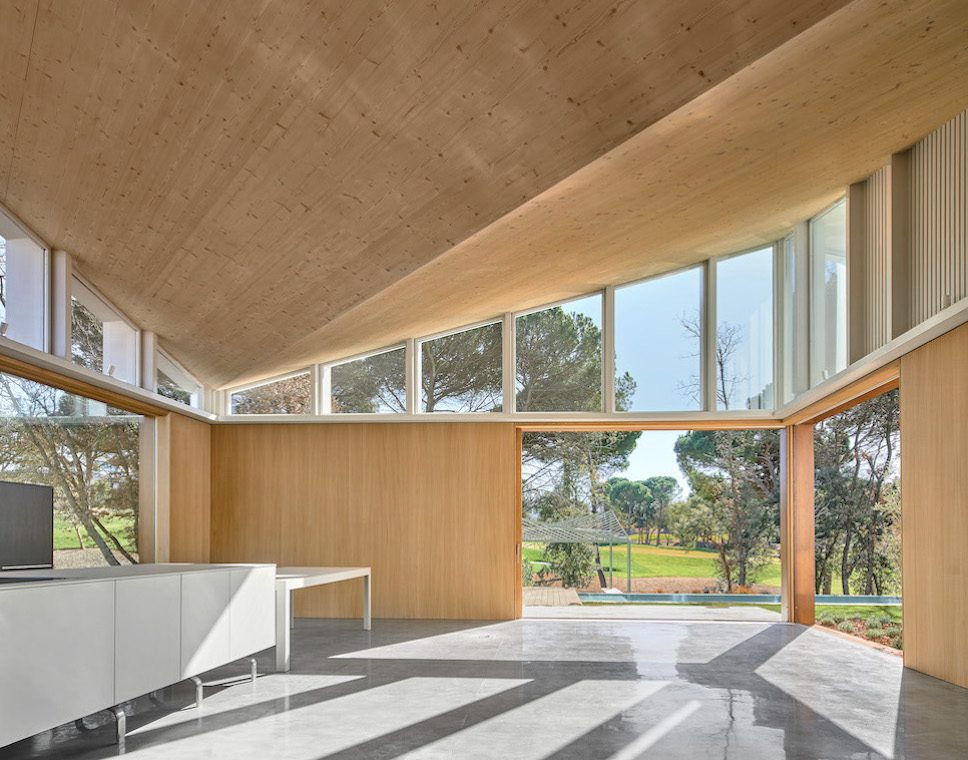 "Some of this water is used to irrigate the garden, designed according to the principle of saving water with plants that require little watering," the practice added.
Externally, the pale, board-marked concrete base of each block has been left exposed, and the top half is completed by a distinguished roofline finished in white timber batons. Each sloped roofline features a triangular strip of windows, which offer sky views from wherever you are in the house, and these apertures are set in deep frames to reduce the sun's glare.
Project details:
Project name: Memory House 016
Location: C/Pineda 15. Caldes de Malavella. 17455 Spain
Architects: Josep Camps and Olga Felip of Camps Felip Arquitecturia
Technical architect: Planas Casadevall
Construction: SIFERA Construccions Eficients SL
Photography: José Hevia
Architectural plans: courtesy of Camps Felip Arquitecturia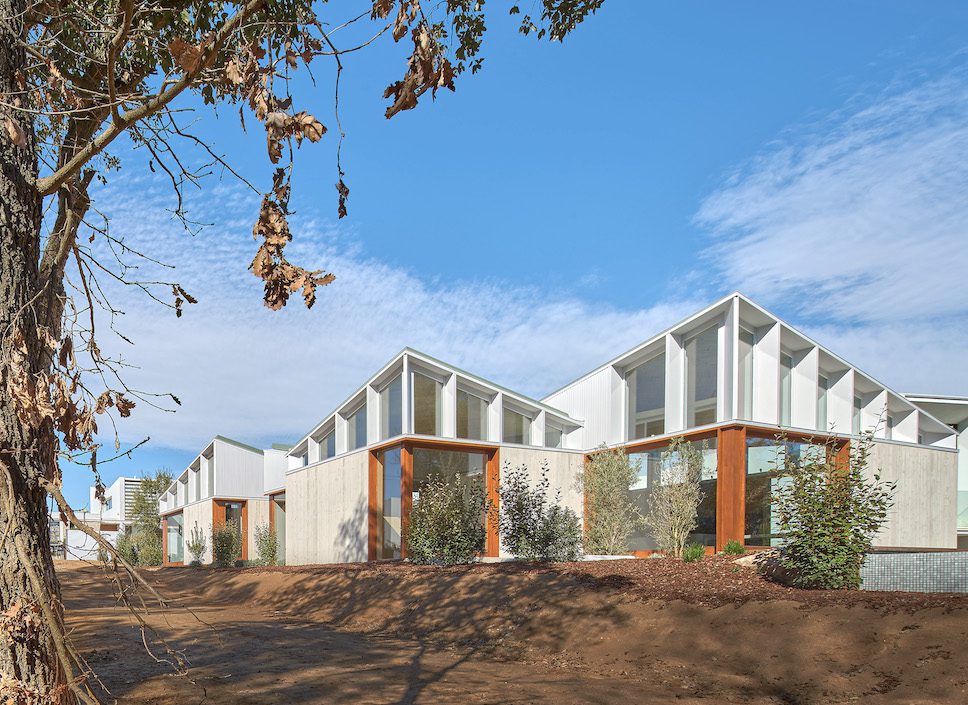 Take a look at more residential, urban, and cultural architecture by Camps Felip Arquitecturia.
Discover lots more residential case studies and architecture news here on enki, including the reveal of Lina Ghotmeh's 2023 Serpentine Pavilion and a cantilevered home by Sparano + Mooney in the Utah canyons.