Emerging non-profit enterprise Common Knowledge is using a design blueprint to teach people how to build mobile tiny homes using sustainable materials.
The Irish social enterprise has developed this new micro-home called Tigín, named after the Gaelic word for small cottage, in response to the on-going housing crisis in Ireland. By partnering with Margent Farm, a hemp farm based in Cambridgeshire, the pioneering team led by co-founder Harrison Gardner have come up with a eco-conscious and affordable solution, built from full passive house standards.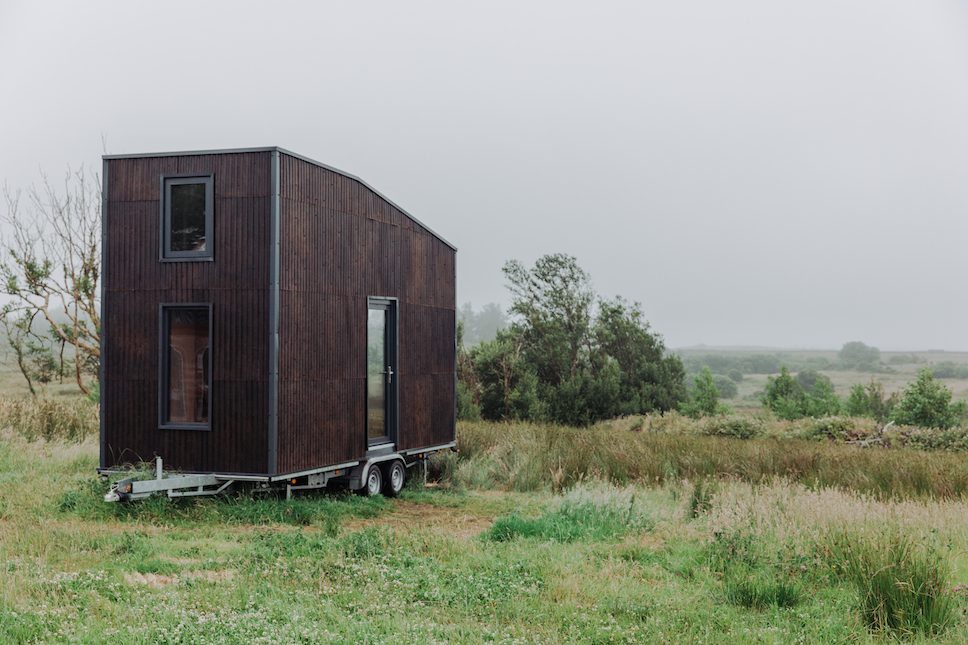 The Tigín Tiny Home blueprint, which is free to all, lays out the plan for the 20 square-foot space. Its lightweight structure and compact space is designed for lowered energy consumption levels both in its construction and its daily running. For example, large double-glazed windows allow for natural solar gain and excellent heat retention, and the mobile home can be easily repositioned to allows for maximum sun exposure as the seasons change.
"With sustainable cork insulation, natural rubber linoleum floor tiles, and natural hemp cladding grown and manufactured in the UK, the carbon footprint of these little homes is as minimal as they are," explains Common Knowledge design team.
In fact, according to The Tiny Housing Co, "tiny homes are economical to run, using 20-30% of the energy of most average UK homes".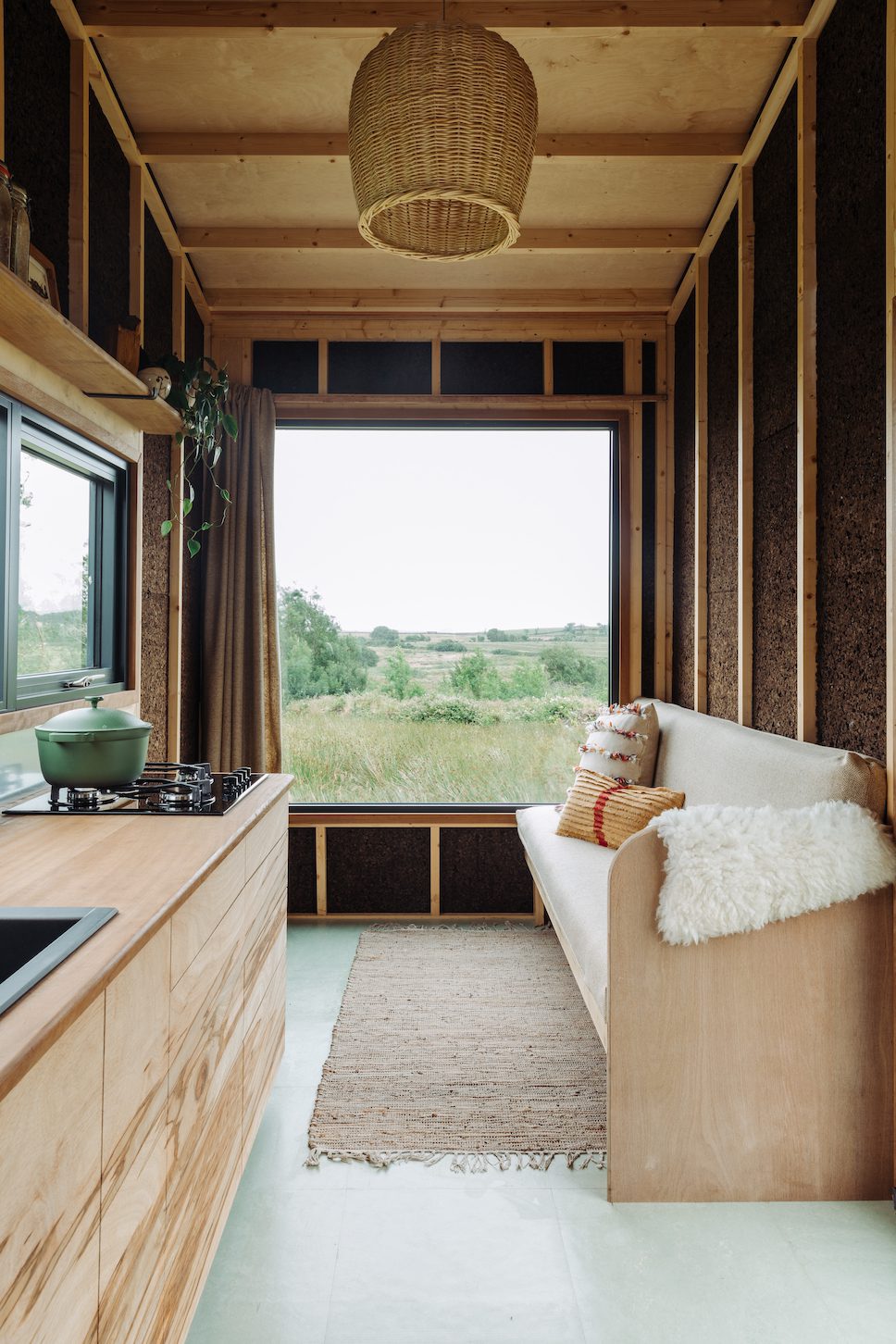 The first Tigín prototype was initiated in March 2022, and in May 2022 Common Knowledge were able to incorporate parts of the build into their Build School. The school offers an introduction to construction course and hands-on learning to enable and empower people with the skills to be able to build a tiny home themselves.
"The by-product of teaching people to build is of course buildings, and The Tiny Home Project aims to equip people to build their own homes, whilst creating four for people seeking alternative housing solutions," says Fionn Kidney, Common Knowledge co-founder.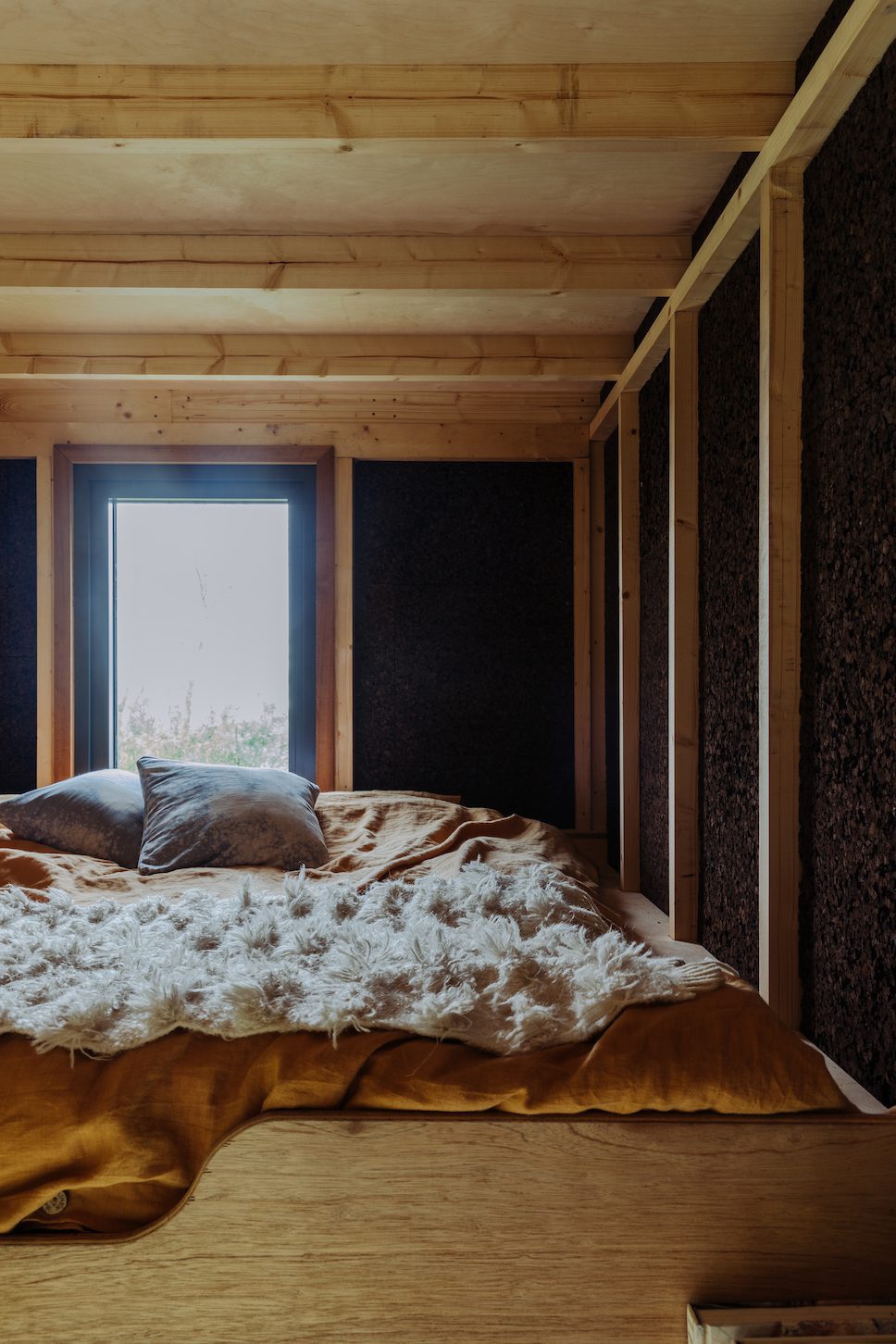 'With the cost of housing running €5,000 per square metre in Dublin and more than €15,000 per square metre in London, this design offers a finished, sustainably built and consciously designed mobile space for just €2,750 per square metre," Fionn Kidney adds.
Inside, the Tigín Tiny Homes are organised across two levels, featuring a main living space with a more private mezzanine level. The considered layout includes high ceilings, minimalist furniture, large windows, and smart storage, all designed to maximise the potential of this small-scale home.
A large bed fits into the loft space, while the main level is fitted with a window seat that doubles up as a second bed. There's also a kitchenette featuring Iroko hardwood worktops, a WC and shower, and a compact workspace.
What's more, the beauty of the Tigín is its mobility, aided by its specialist H-MD Tiny Home trailer which is made in the Netherlands. "Look for firm ground with less than a 5-degree slope when positioning your Tigín, so that you can use the trailer's adjustable legs to ensure the structure is level," advise the experts at Common Knowledge.
Purchasers can choose to either buy one of the homes ready made, or learn the skills to build their own.
The Tiny Homes are now available for sale to the public, from €55-60k, and every Tigín sale funds one place on the Build School Access Programme.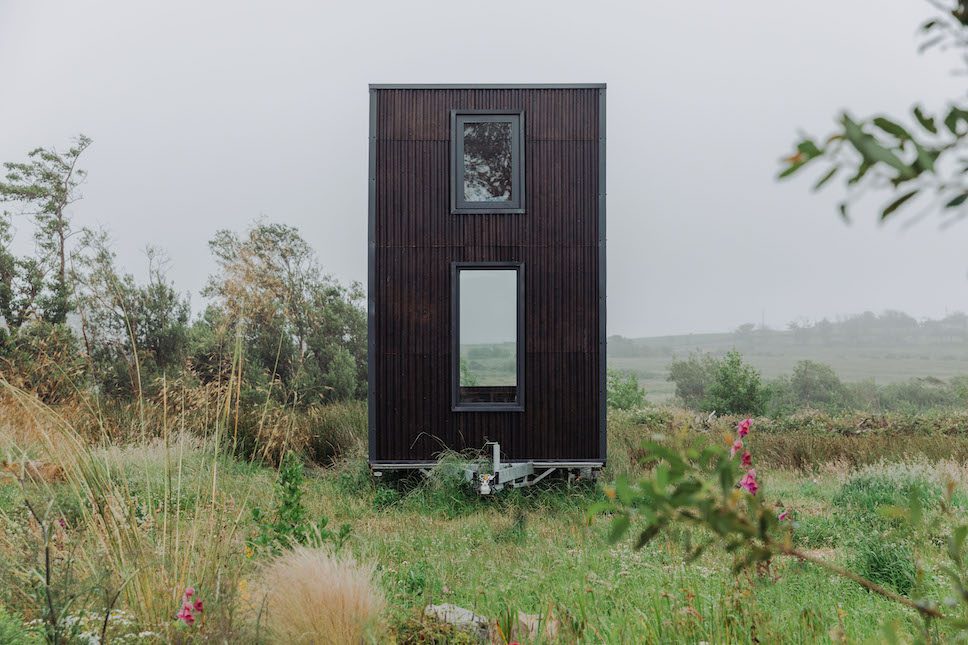 Photography by Shantanu Starick.
Discover more about the Tigín Tiny Homes by Common Knowledge online.
Read more sustainability news on enki, including the build of a new agrotourism site in Québec by Atelier L'Abri and check out the new book by Material Cultures, which offers a guide to post-carbon architecture.