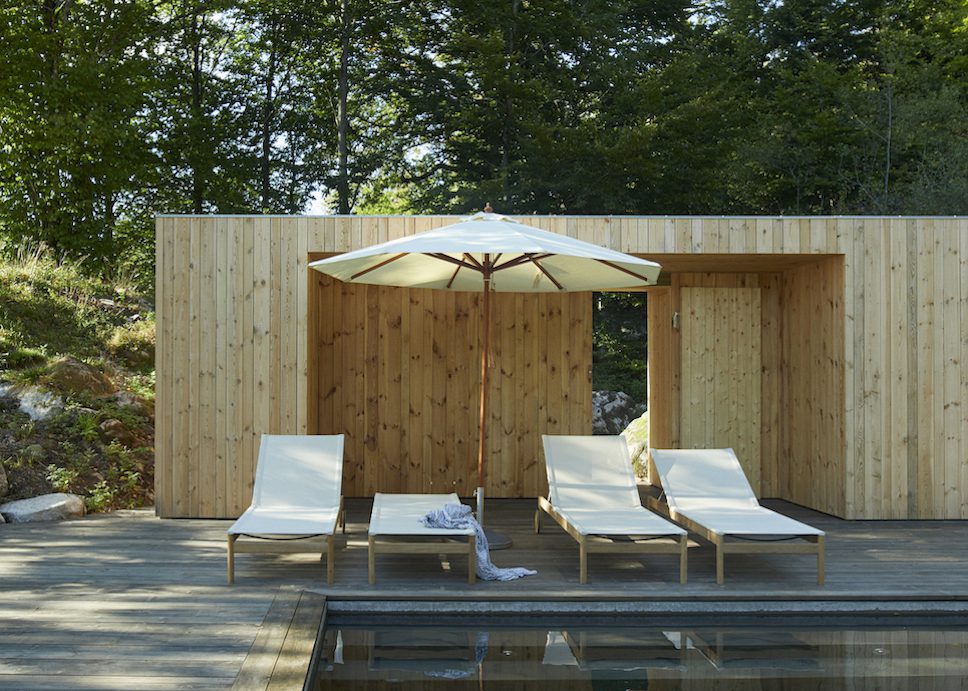 Graceful in its contemporary expression, Pelagus is the most extensive furniture collection Skagerak by Fritz Hansen has ever launched.
Pelagus was born out of a collaboration between the Danish brand and Stockholm-based Note Design Studio, with the idea of designing a furniture range that would combine classic Scandinavian typology with a modern edge and lightness. Combining reclined seating, including a sun bed, an armchair, and a dining chair, the collection is made for sociability and comfort.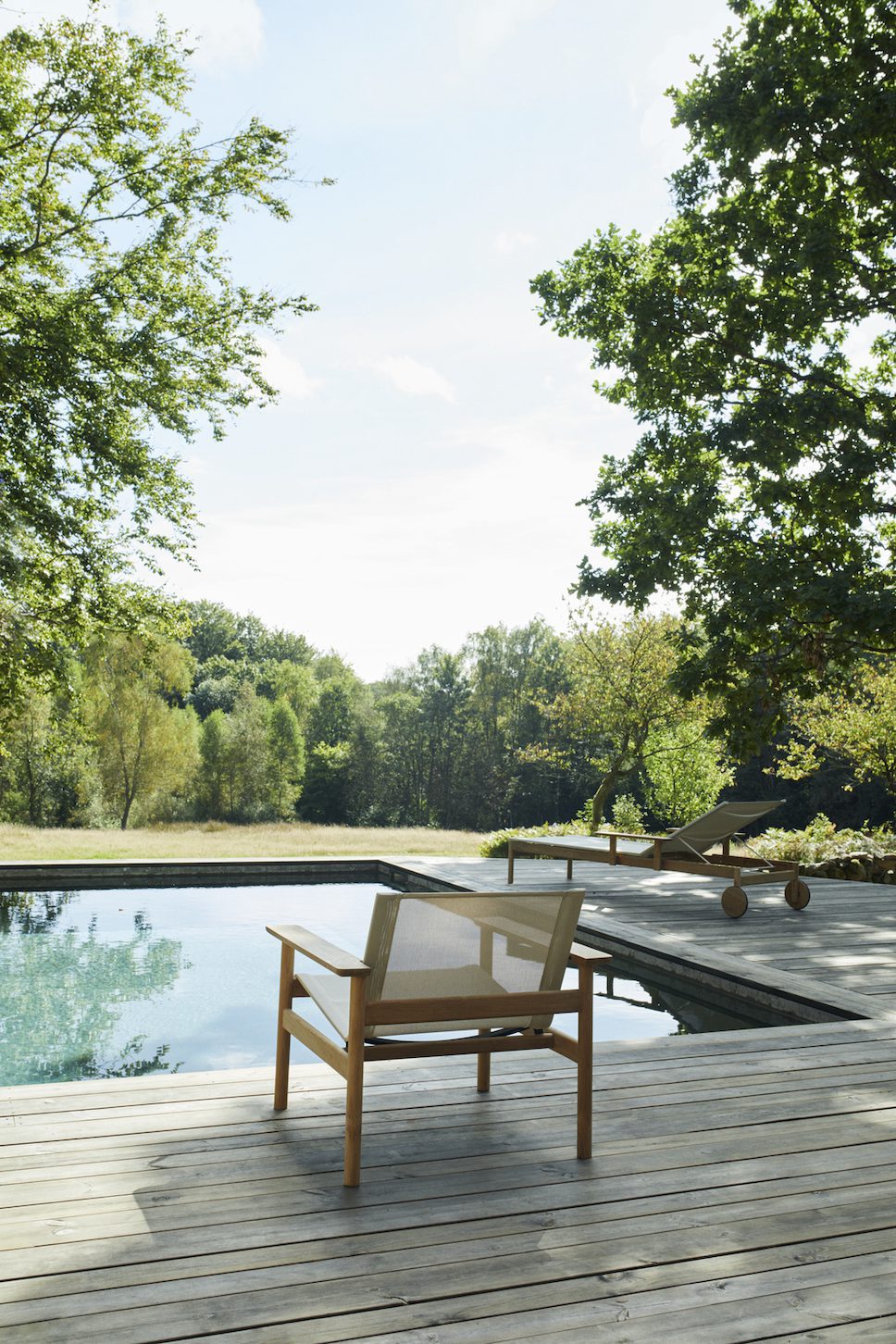 Named after the ancient Greek word for sea, each piece of furniture has a serene style with a pared-back material combination of solid teak, power-coated aluminium, and a sling fabric for the laid-back lounge designs.
Its lightweight frame ensures it sits delicately in any natural setting, whether it's on a decked area of a summer house, by the pool, or on the terrace of an urban hotel. The warm teak will patina and turn a beautiful silvery grey, while the sling fabric used on the sun bed and lounge chair is transparent and flexible, letting the seats appear as if they are almost floating in their wooden frames.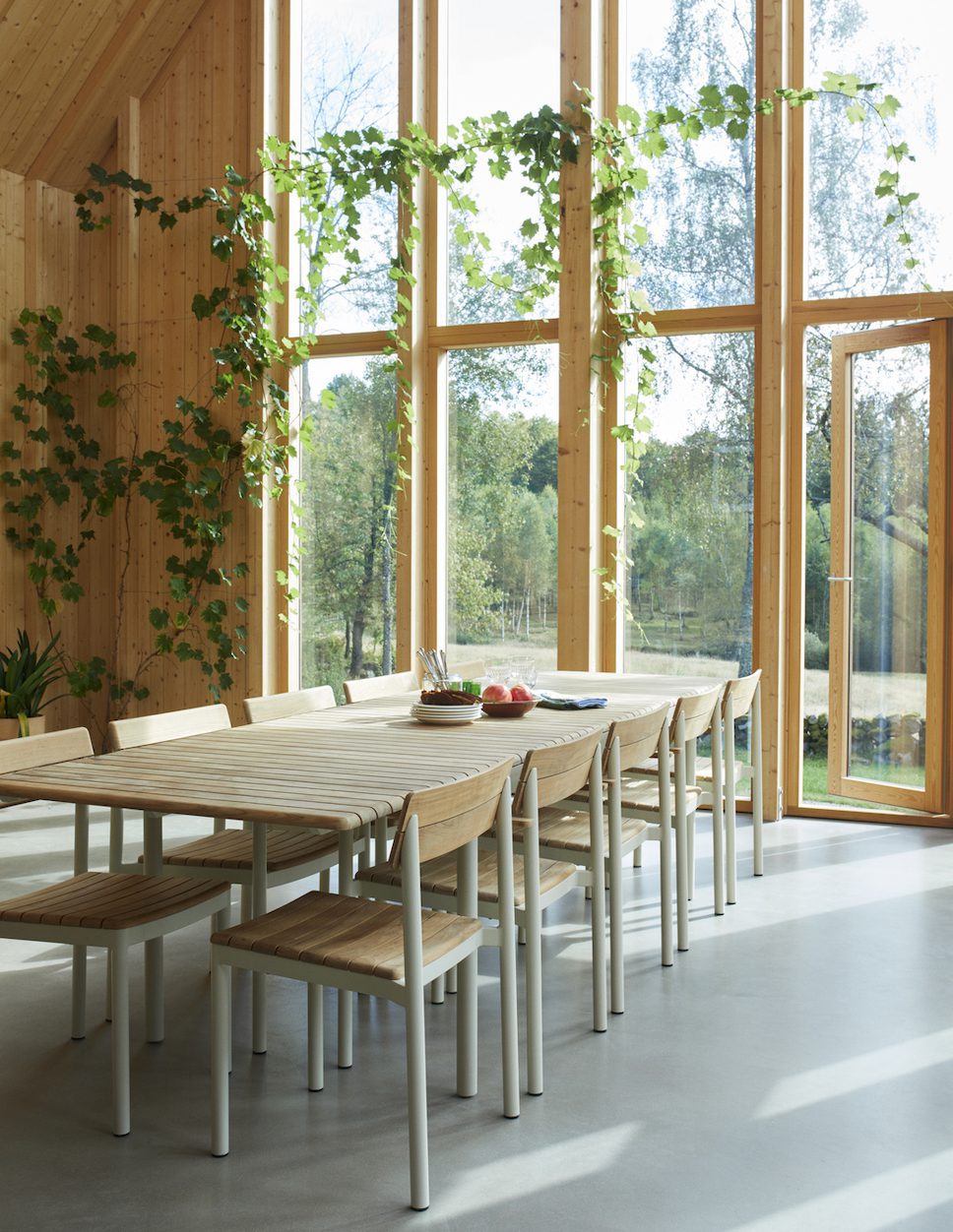 The design language of Note Design Studio shines through in the range of chairs, armchairs, sun bed, and extendable tables. Taking a holistic approach to product design, the multi-disciplinary studio is "always imagining the future in its architectural and spatial context," according to Skagerak by Fritz Hansen.
"Whenever I picture this furniture collection outdoors in nature or wherever, it should feel that it just lands there with ease and grace in the sense of not being from a discernible period," says Note interior architect Susanna Wåhlin.
"If you put it in an old or modern setting or in nature or a built environment it should have its own identity and power but show respect to everything around it."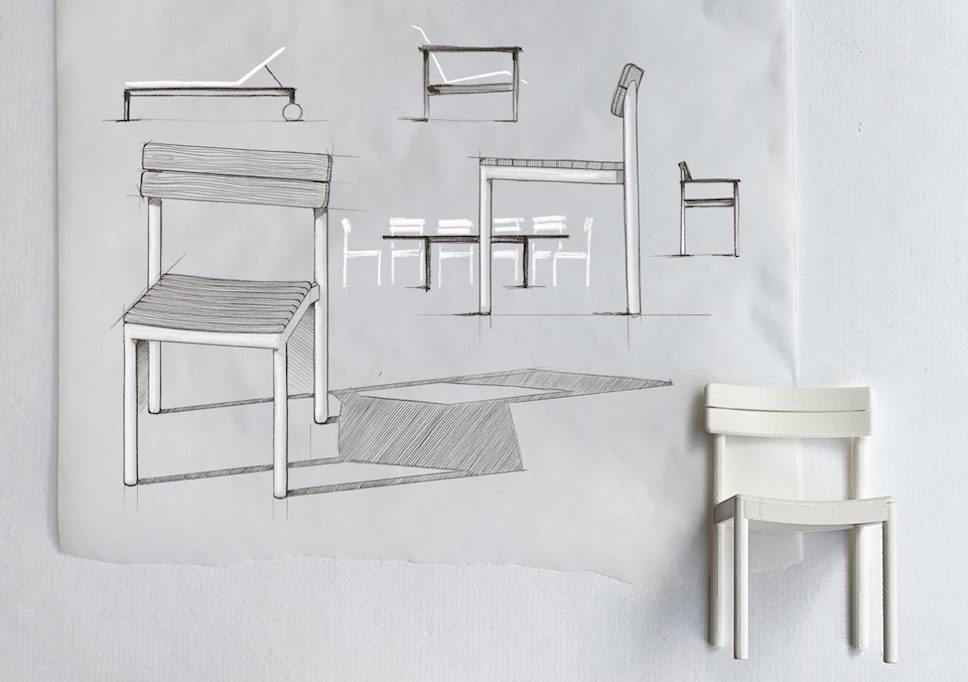 The collaboration involved a lengthy and rigorous design and development process, but has resulted in a beautiful collection of furniture which is long-lasting and will only improve with age.
Prices start from around £119 for a Pelagus chair cushion and range up to around £2,288 for the luxury sun bed.
Discover all the latest sustainable furniture collections from Skagerak by Fritz Hansen online.
Read more design news and see our shopping pages here on enki for further ideas and inspiration.