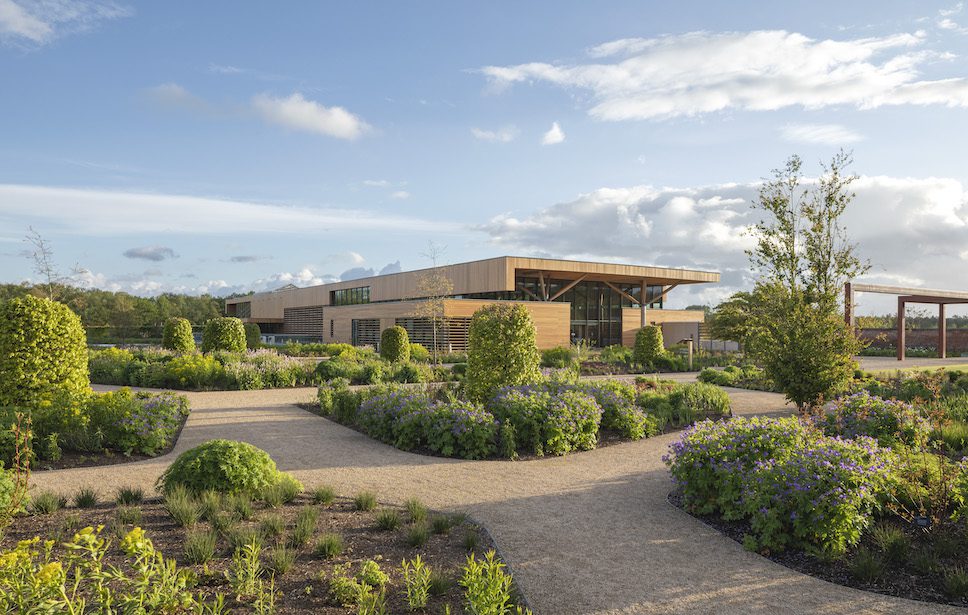 Honouring outstanding design and craftsmanship, the Wood Awards 2021 has recognised six buildings and two products as this year's best timber-made structures.
The annual competition, first established in 1971, seeks to encourage and promote wood as a trusted and adaptable sustainable material that should take a leading role in the future of architecture and design. The shortlisted projects span a wide range of scales and typologies, from a private hand-built home by the water to notable cultural buildings and agricultural architecture. The Gold Award, a project that the judges deem to be 'the winner of all winners', was given to the Magdalene College Library in Cambridge by Níall McLaughlin Architects.
The Awards are split into two main categories: Buildings and Furniture & Product. Within the Buildings category there are five subcategories and a Structural Award. Furniture & Product is split into Bespoke and Production.
Here, we reveal the Wood Awards 2021 winners…
Gold Award winner and Education & Public Sector winner: Magdalene College Library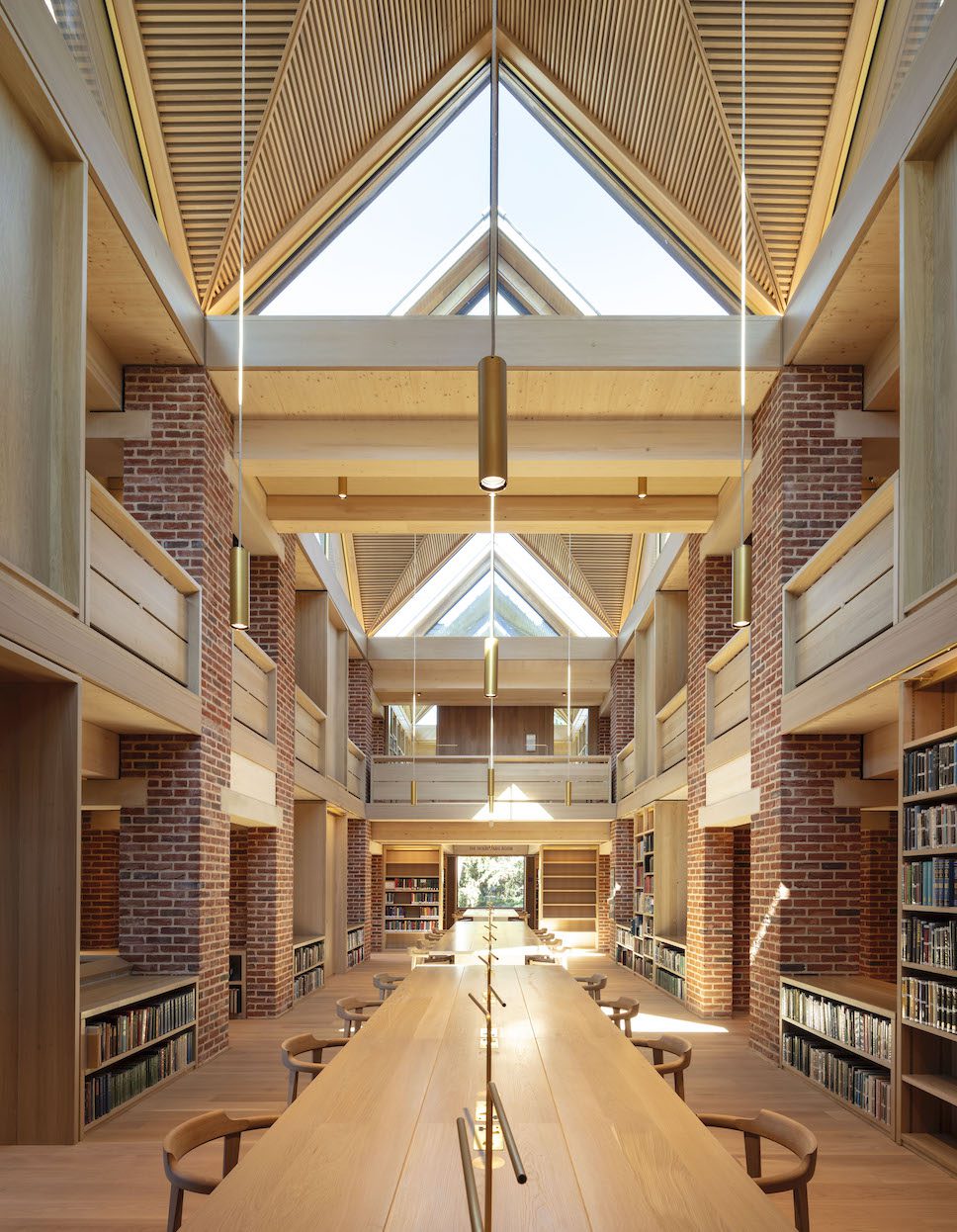 This worthy Gold Award winner designed by Níall McLaughlin Architects has been described by Judge Jim Greaves as "a tour de force of architectural design and achievement". The Magdalene College Library is the first substantial addition to the main college site in over 50 years, featuring an impressive arrangement of simple brick volumes with timber windows and pitched roofs that give a nod to the gabled architecture of the college, which is part of Cambridge University. The interiors are formed by a glulam (glue-laminated timber) and CLT (cross-laminated) structure, supported on load bearing brickwork with oak joinery adding the finishing touch.
Private winner: The Boathouse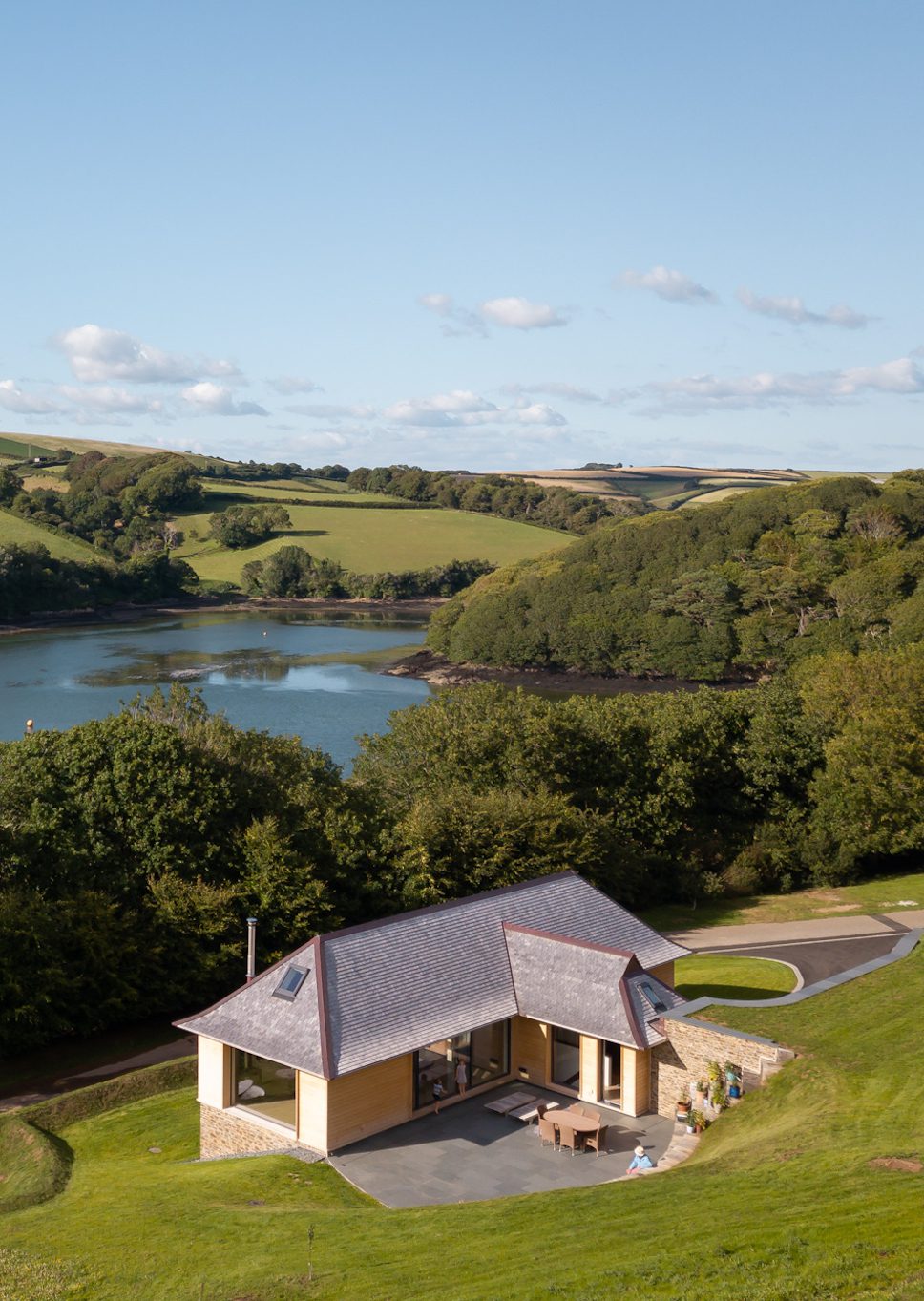 A family home sited on an Area of Outstanding Natural Beauty overlooking the Salcombe Estuary has been recognised for its use of local materials and excellent craftsmanship. Timber sourced from Canada, including yellow cedar tiles and cladding on the roof and exterior, and Douglas fir flooring upstairs, exposes the true beauty and detail that wood can bring into any home.
Commercial & Leisure winner: The Alice Hawthorn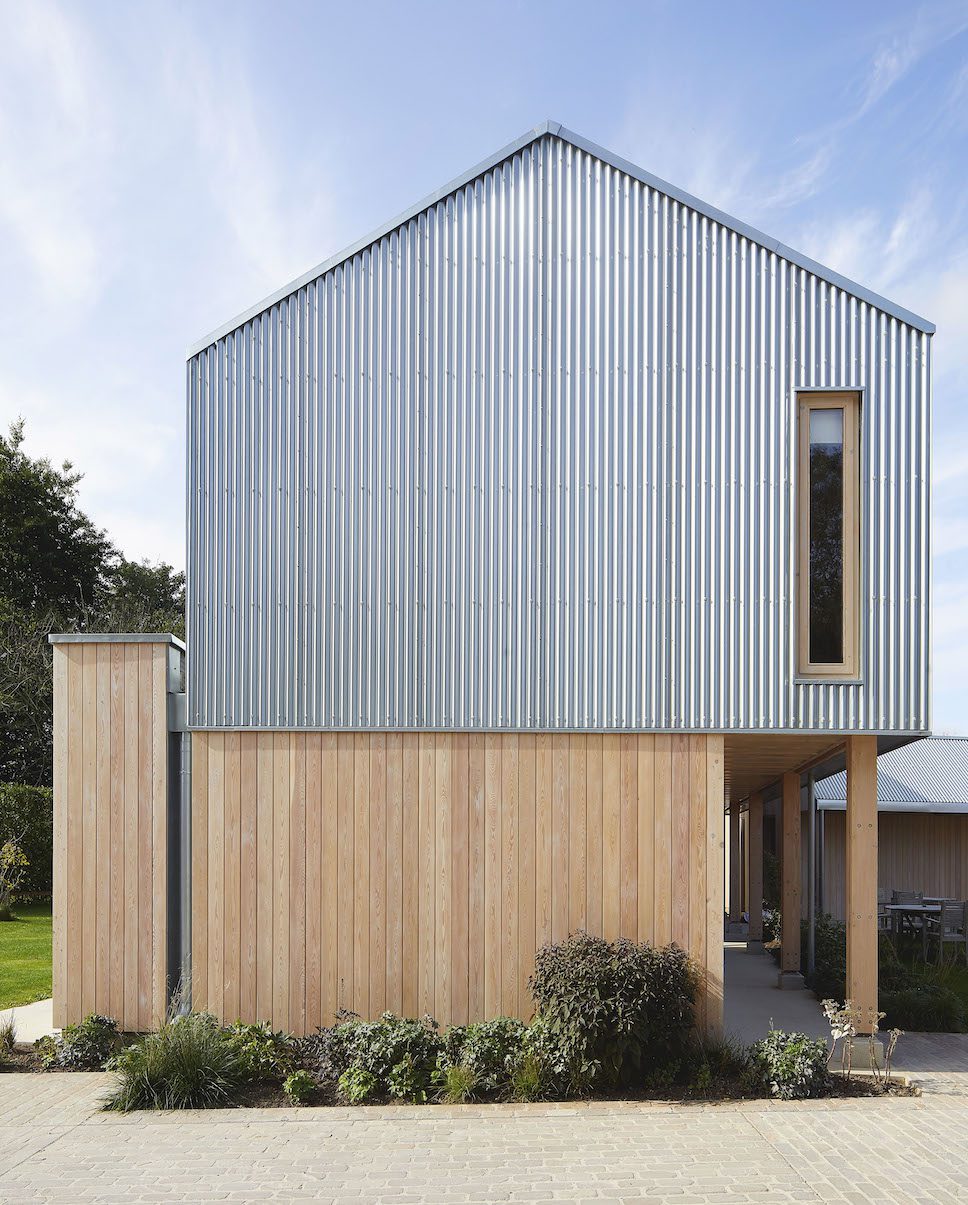 In a transformation and contemporary reimagining, London architecture studio De Matos Ryan has turned a local pub in Nun Monkton, North Yorkshire, into a remarkable piece of sustainable architecture. The community-led project involved the building's redesign with the addition of 12 guest bedrooms, eight of which use an entirely timber frame construction, all centred around a new courtyard. Giving a nod to the character of the surrounding farmsteads, the Douglas fir framed buildings use authentic agricultural building materials, including galvanised corrugated steel roofing and larch cladding.
Small Project winner: Built: East Pavilion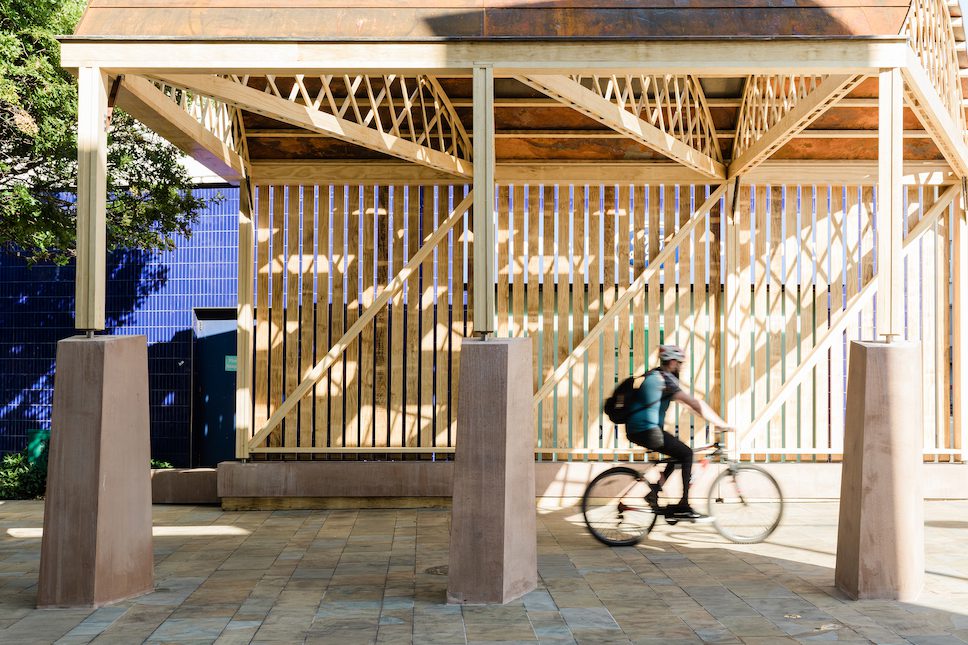 In collaboration, OGU Architects and Donald McCrory Architects conceived the structure with the aim to highlight Northern Ireland's emerging construction innovation and contribute to the local economy. The pavilion is assembled from three elements, including the entire roof structure which was crafted and assembled in a local factory using CNC methods. "This modest project deserves recognition for how it uses timber to positively engage the community as a flexible place to move through, meet, mend bicycles or, initially, to hold an exhibition to remind
the community of its heritage," says Judge David Morley.
Structural Award winner: The Welcome Building, RHS Garden Bridgewater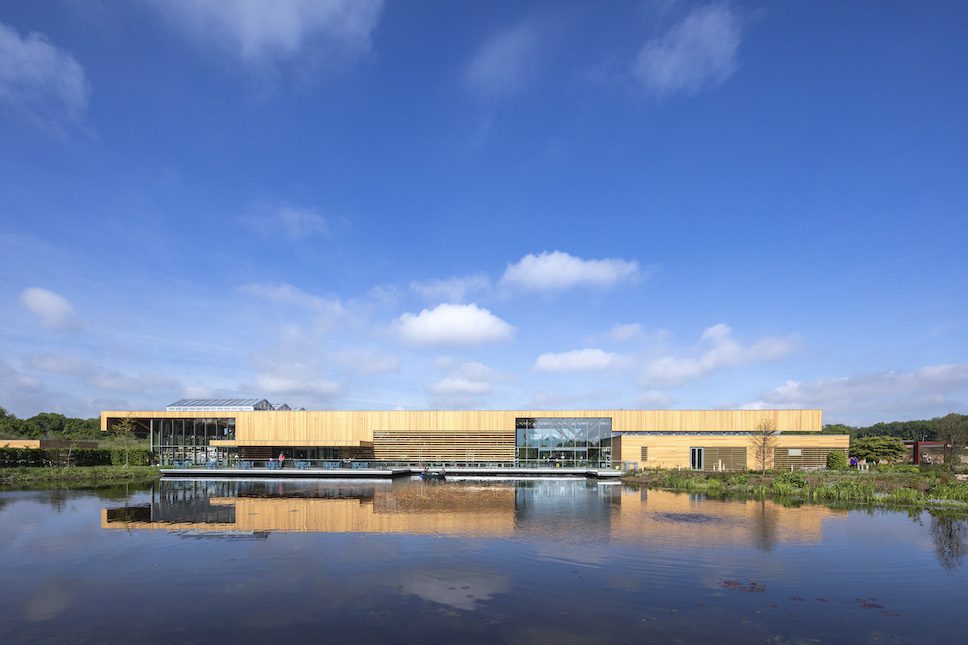 The Welcome Building is a new world-class visitor centre on the historic154-acre Worsley New Hall estate at RHS Garden Bridgewater, designed by Hodder + Partners. Its horizontal composition responds to the low-lying landscape, with a timber roof construction that is designed to sequester "an approximated 350 tonnes of carbon into the structure of the building", according to roof installers Hess Timber. Benefiting from rainwater harvesting, green roofs, and natural cross ventilation, the building contains all public elements under a single overarching glulam timber diagrid, supported on structural glulam trees.
Interiors winner: St John Street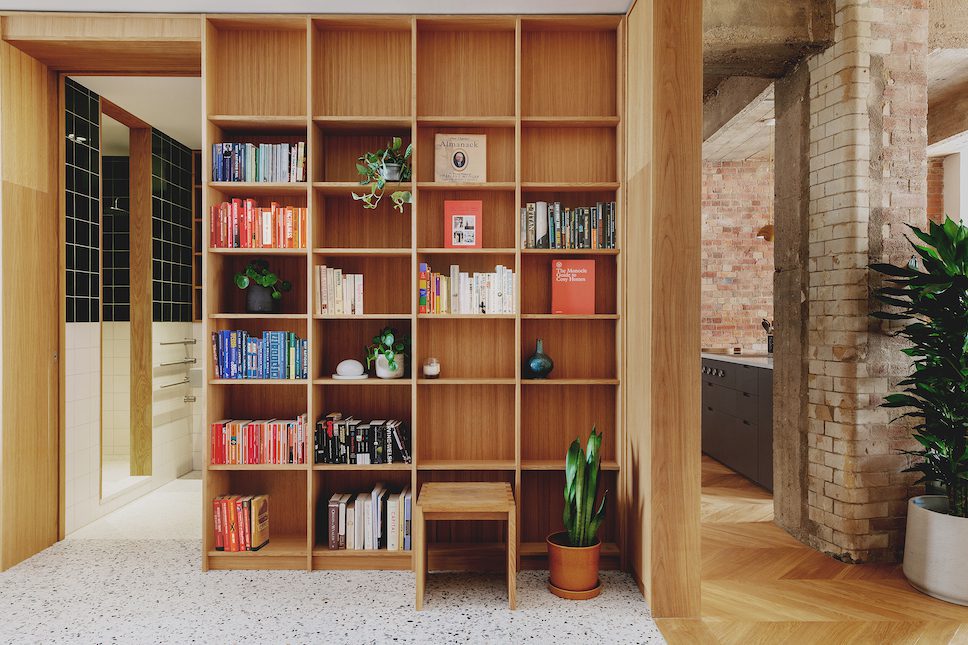 Emerging practice Emil Eve Architects completed a sensitive remodelling of a Victorian warehouse apartment in London's Clerkenwell, turning it into a warm and inviting home. The judges were impressed by the project's "light touch interventions" and its "continued use of a long-lasting, but carbon intensive brick and concrete structure supported by high quality timber interiors. The interiors feature lime-washed birch plywood and carefully crafted joinery by Harbour Joinery Workshop.
Bespoke winner: Gayles Farm 5; Production winner: Iso-Lounge Chair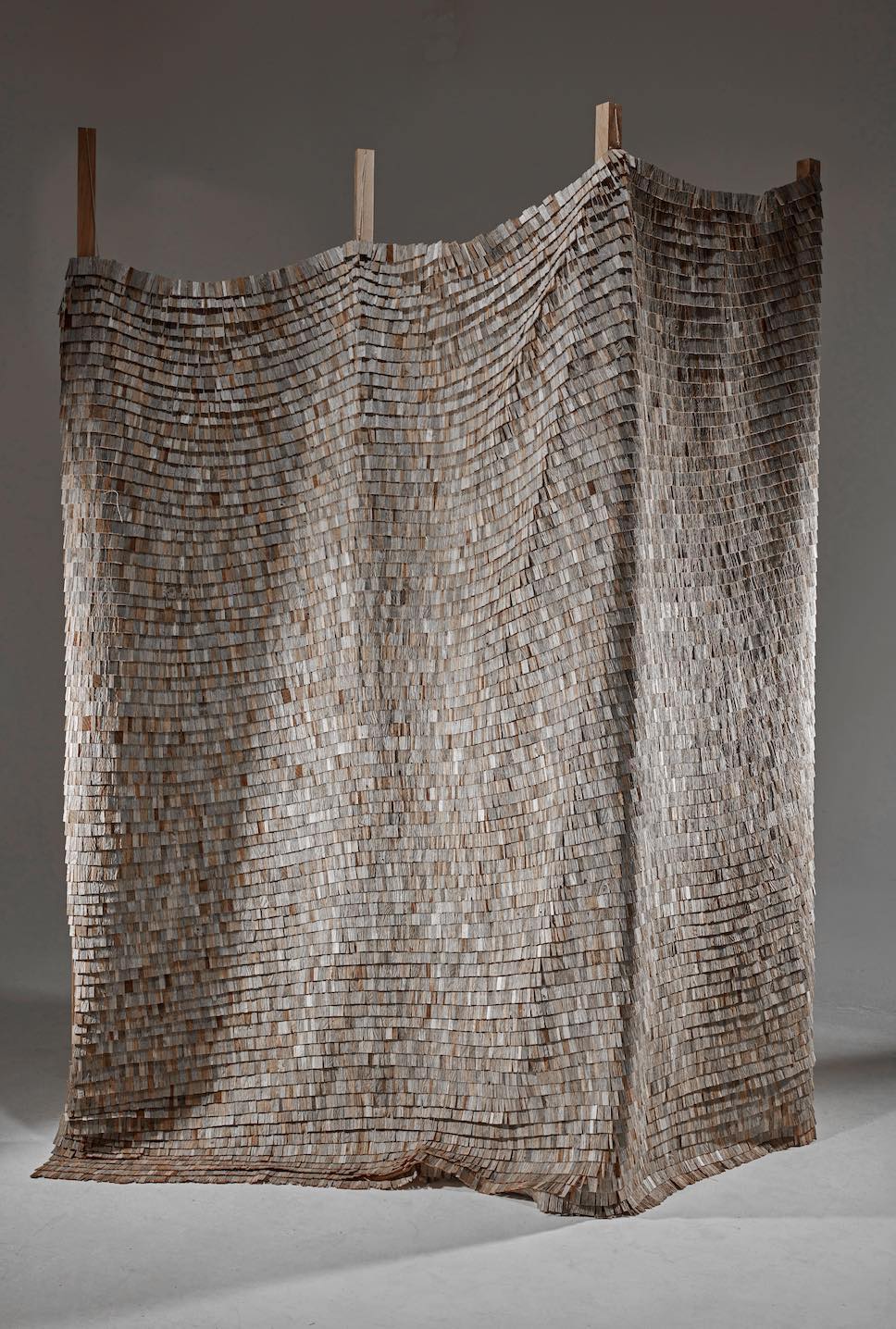 The bespoke winner is a private commission by designer and manufacturer Wycliffe Stutchbury, crafted from discarded field fencing on linen with a European oak frame. It combines the characteristic qualities of wood with fabric-making techniques and is composed of thousands of small oak tiles glued to an open weave cotton twill.
Commemorated for its cutting-edge design, Jasper Morrison's Iso-Lounge chair has topped a tough category this year, according to the judges who were impressed by the high standard of projects. The cantilevered design relies on highly technical production as the chair is constructed from a single pressing consisting of 16 layers of plywood veneer.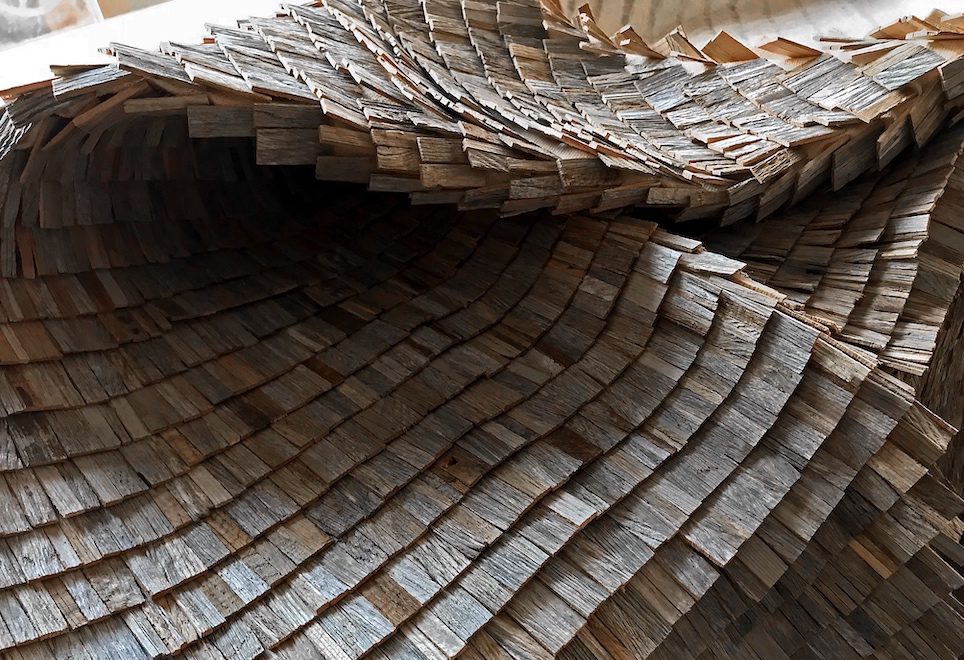 Find out more about the Wood Awards 2021 winners.
Discover other architecture stories and industry news on enki.