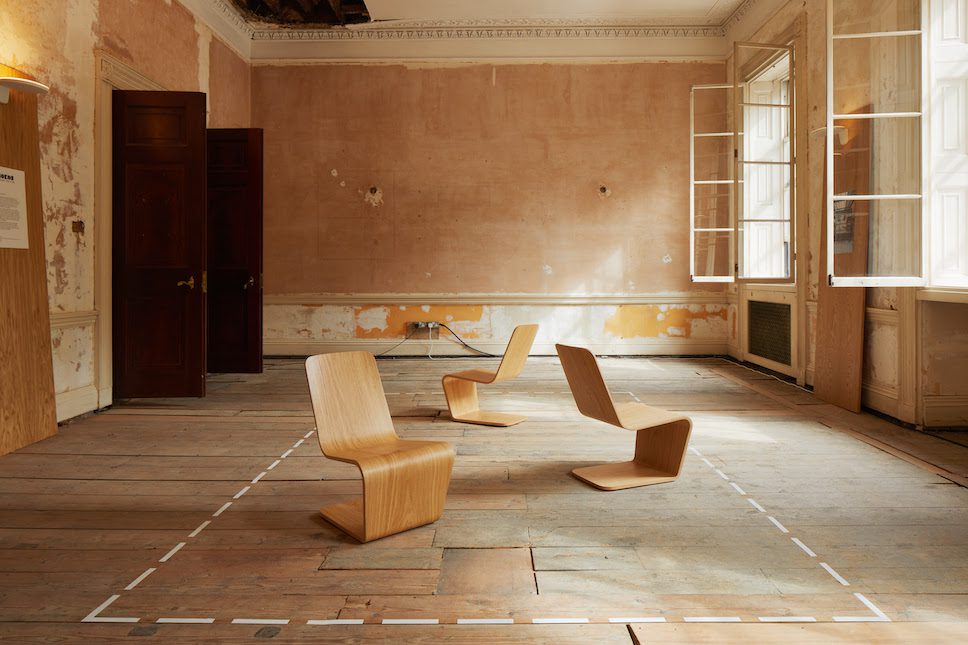 Modern furniture makers Isokon Plus recently unveiled its first collaboration with renowned British designer Jasper Morrison – the Iso-Lounge chair.
Developed over 18 months, the Iso-Lounge chair has an aesthetically pleasing simple shape and form made from engineered plywood, however there is much more to it than first meets the eye. Its cantilevered design pushes the technical performance of plywood and physically pushes the material to its limits.
Through a process of in-depth technical development, Jasper Morrison and the Isokon Plus team experimented with the orientation and thickness of the veneered layers. The plywood layering is reduced in some areas to allow the chair to flex, while extra layers have been added in other places where the chair needed to be stronger and have more resilience.
As a result, Jasper Morrison has created a slim and shapely silhouette that is incredibly strong, supportive, and comfortable – all the elements you could wish for from a well-designed chair. It will make a contemporary statement in any home, whether it's positioned next to a window for a relaxing place to read, at a desk, or in a living space where it will be admired by guests.
The Iso-Lounge sits perfectly within the entire collection from Isokon Plus, continuing the brand's vision of championing beautiful handmade furniture, all crafted in London using the finest materials.
For true design enthusiasts, a limited edition drawing by Jasper Morrison of the Iso-Lounge chair and the original Isokon logo designed by László Moholy-Nagy in 1936 is available (pictured below right). Printed by SooMin Leong, this limited edition hand-pressed relief print has been produced in an addition of 100. Priced at £45 each, they are available to buy online at Isokon Plus.
Head over to Isokon Plus to get a closer look at the Iso-Lounge chair by Jasper Morrison.
Explore more interior design stories on enki.