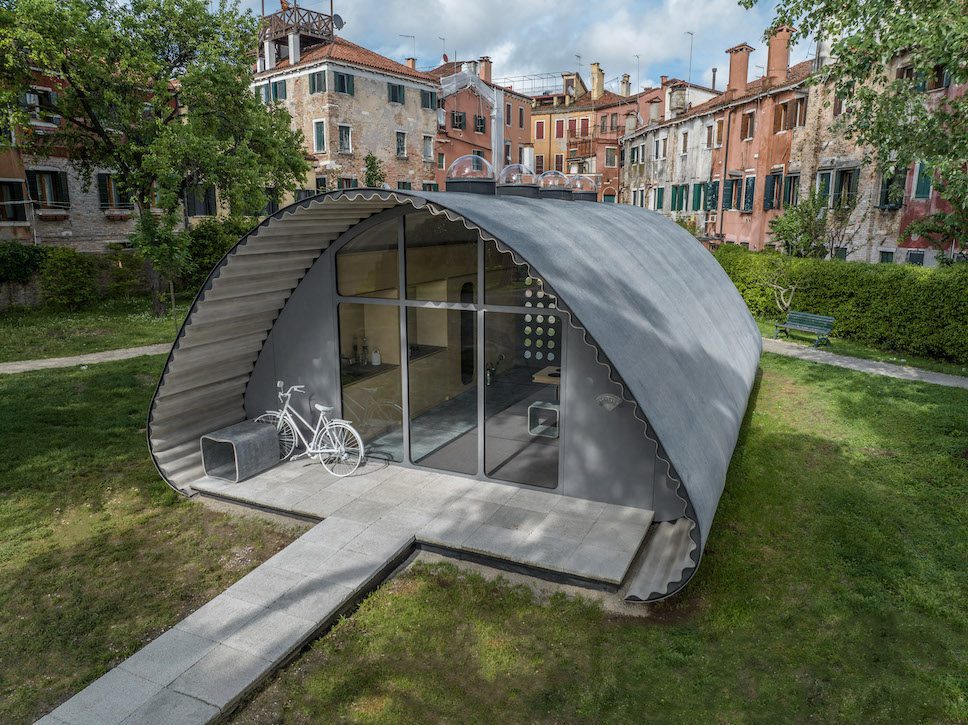 A recently launched emergency housing prototype, designed by the Norman Foster Foundation and Holcim, reforms the concept of sustainable housing for displaced communities by putting safety, comfort, and wellbeing first.
The Essential Homes Research Project is a housing concept created with the idea of providing rapidly assembled housing for people in displacement as a result of natural and manmade disasters.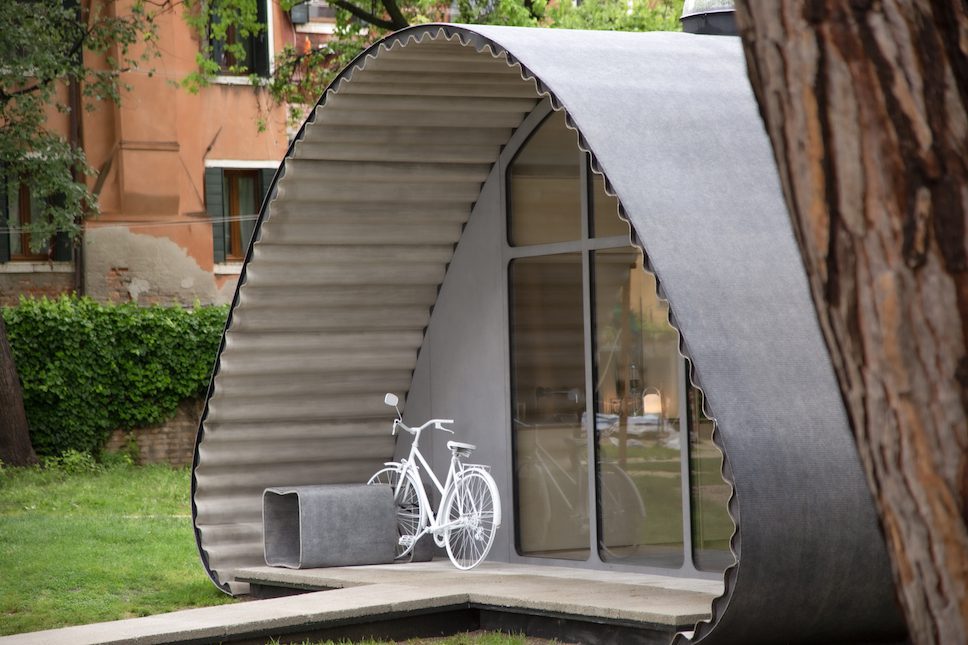 Designed by the Norman Foster Foundation and realised by Holcim, global leaders in sustainable building solutions, the prototype is a low-carbon, energy efficient, and circular structure that demonstrates how sustainable architecture can be accessible to anyone.
Each home offers a durable and sturdy alternative to tent shelters, ensuring that it's able to withstand the elements. Low-carbon rollable concrete sheets serve as a protective external shell, and its arch-shaped form offers a cosy igloo-style feel inside.
The research project has been launched in Venice to coincide with the opening of the Venice Architecture Biennale 2023 and in line with its theme 'The Laboratory of the Future'. Somewhat of a talking point, it pushes the boundaries for sustainable construction and envisages a future where buildings work for people and the planet.
Approaching the project's design phase, Norman Foster asked the important questions: "How can we ensure everyone, including some of our world's most vulnerable populations, can have access to decent living conditions?"
"During the Venice Biennale we show our work-in-progress on this idea; the outcome of a few months of intensive activity in collaboration with Holcim," he adds.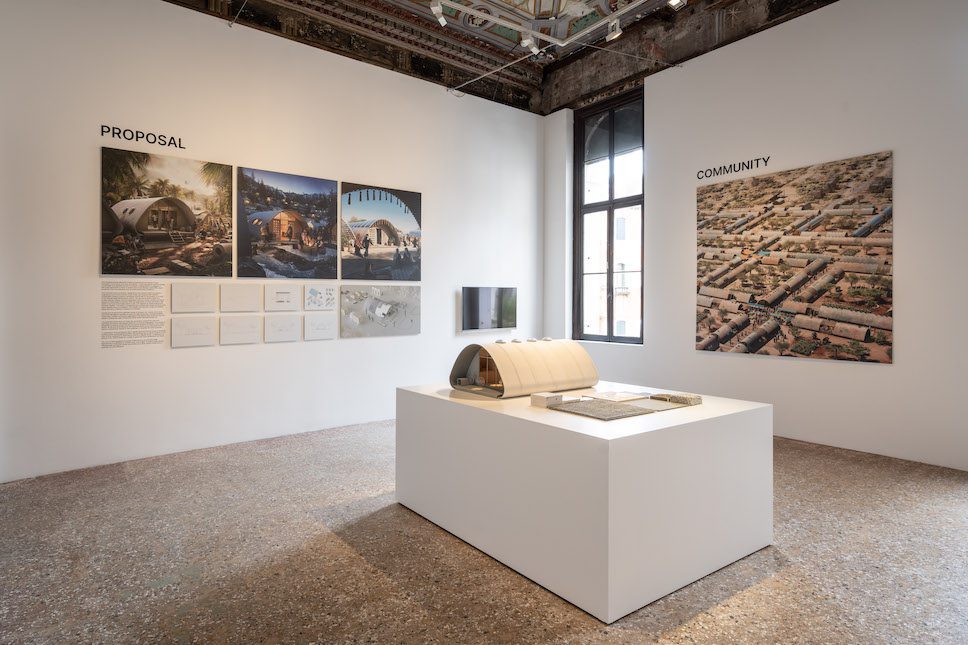 With the use of Holcim's ECOCycle®, recycled construction demolition materials, circular and weather resilient construction is ensured. The modular units can easily be built on-site to hasten construction during emergencies and, at the end of use, each component of the home can be reused or recycled.
The homes can also be linked with paths made from Holcim's ECOPact permeable concrete tiles. These paving tiles are made with luminescent aggregates that absorb and reflect light to creating a safer and more accessible pathway.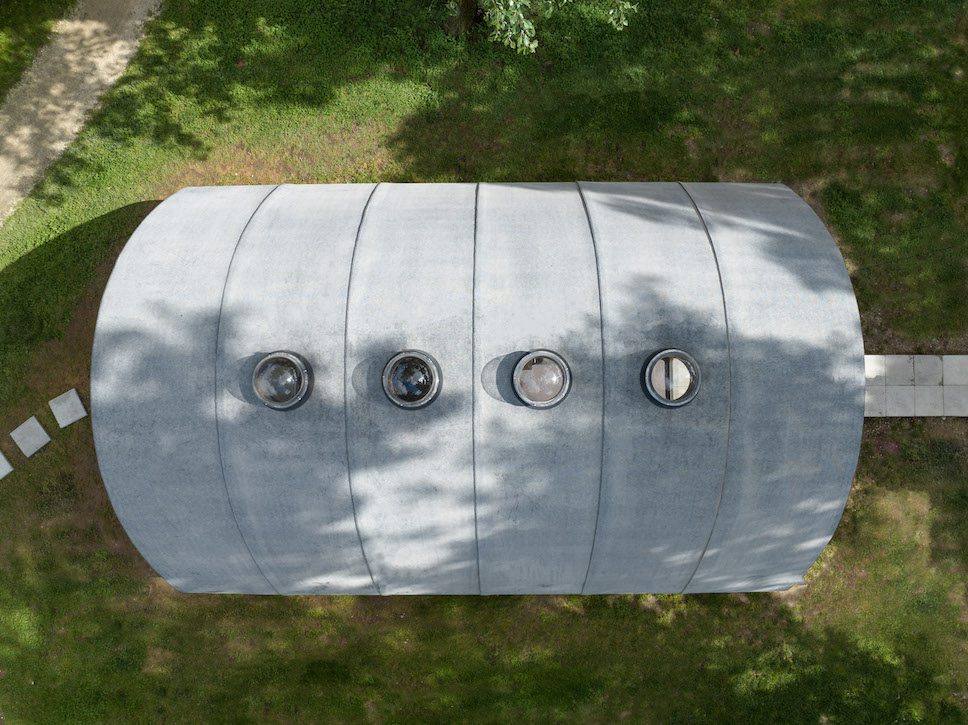 "We started by dealing with the refugee crisis and by helping displaced people, but we can also see this technology being used for affordable housing," comments Edelio Bermejo, Group Head of R&D at Holcim.
"Holcim's goal is to make the sustainable building an available solution for all. By expanding to affordable housing, you address far bigger volumes, which can become locomotive in driving a better and more sustainable world."
At the Venice Architecture Biennale 2023, the Essential Home Research project's physical prototype is displayed in the Marinaressa Gardens and supported by an exhibition in Palazzo Mora.
Photos by Chiara Becattini (unless otherwise stated in the caption). Drawings (pictured in above slideshow) courtesy of Norman Foster Foundation.
Learn about how the Norman Foster Foundation promotes interdisciplinary thinking and research and discover more about sustainable construction pioneers Holcim.
Read more architecture stories and sustainability news on enki.