Marking the start of a new era, leading architecture and interior design studio Conran and Partners has revealed its new UK headquarters in London's Clerkenwell.
The move is part of what the studio is calling a "wider re-calibration" for the practice, following the passing of its visionary Founder, Sir Terence Conran in 2020, and the previous expansion of its international reach with the opening of its Hong Kong studio. Changing scene, after three decades at Butler's Wharf which was Conran and Partners' first large scale project in London, allows the practice a fresh start on Great Sutton Street in one of capital city's key design districts.
Transforming an existing building, the studio has connected the ground and lower ground floors at each end with double-height spaces and crafted steel staircases. The driving ambition was to avoid creating cellular offices that felt closed off or uninviting, instead the open and welcoming design reflects the creativity that goes on inside the rooms. Principal at Conran and Partners, Tim Bowder-Ridger emphasises how they wanted to ensure that all of the spaces "have the power to inspire, energise, and delight".
A theme of connectedness and fluidity is consistent throughout the space, with architectural detail and materiality taking a lead role. Timber is used effectively, particularly with the blond oak flooring and birch ply ceiling battens, to softly reflect light. To provide contrast, the flank walls and shelving are constructed out of dark-stained poplar ply with its exacerbated grain to further add depth and textural interest.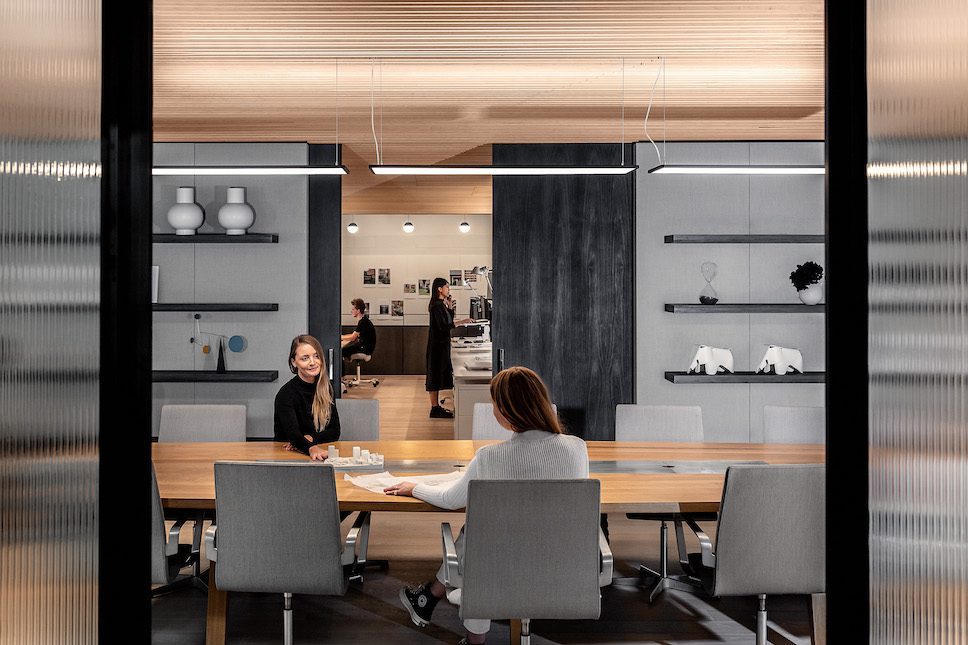 Creating collaborative meeting spaces was key for the studio as this is a central part of their creative work. Consequently they now have a variety of different office environments, from a board table and more intimate spaces, to a relaxed snug area and a double-height 'theatre' at the centre of the office – a place "where call-overs, pin-ups, and design crits can happen in the open", as they describe.
"We don't see ourselves specifically as 'workspace designers', any more than we like to be categorised as residential or retail or hotel 'specialists', explains Tim Bowder-Ridger. "In fact, we are often described more accurately described by others as 'lifestyle designers'. We are more comfortable with this, as our aim is to design for living – whether that's for work, leisure, socialising, eating, playing, sleeping etc. It's about an attitude that runs through all of our projects regardless of old-fashioned sector categorisations, scales or disciplines."
The reimagined Clerkenwell office has set the scene for the refreshed Conran and Partners brand to spring into action, and through the strength of its ethos and design principles it is expected that future projects will continue to inspire and set the bar high.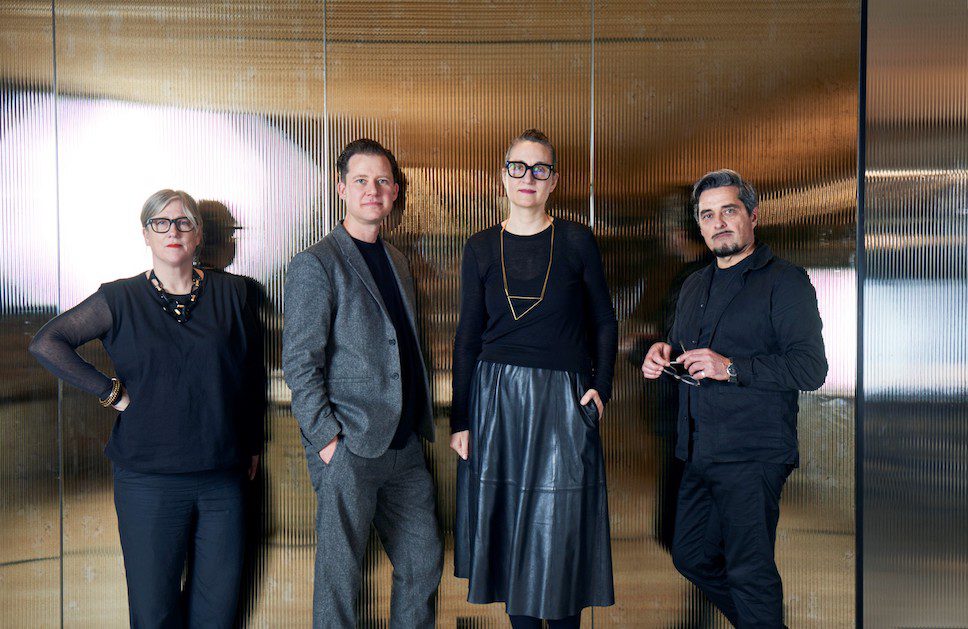 Discover more about Conran and Partners architecture and interior design practice.
Stay up-to-date with the latest industry news on enki.