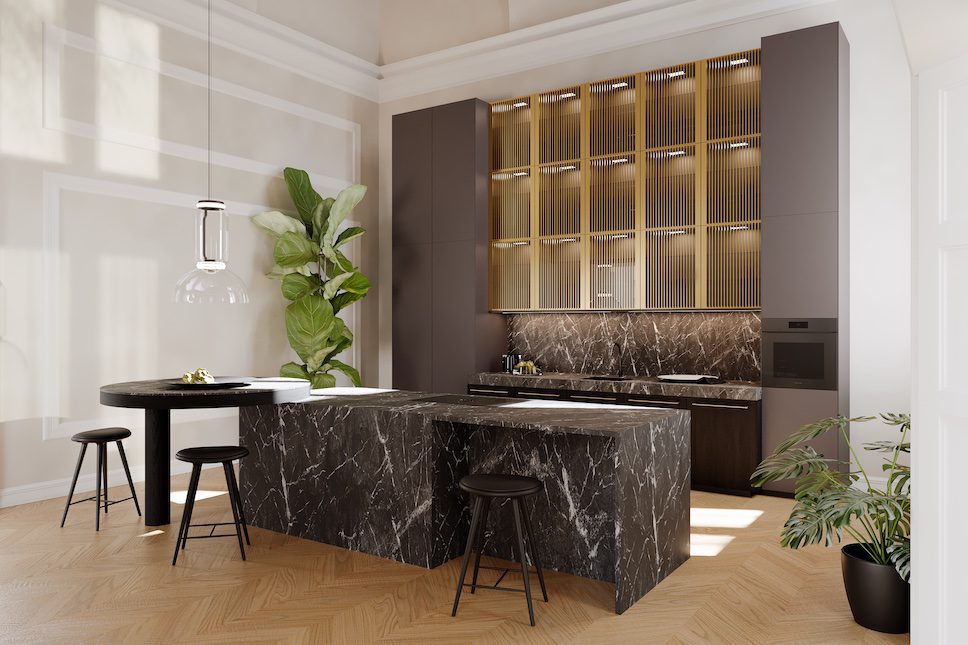 A visionary design language based on geometric shapes and expressive materials defines the new Mondial kitchen range by SieMatic.
This contemporary kitchen lifestyle concept, first showcased at international design fair Salone del Mobile 2022 in Milan, and has now been launched to offer a range that brings tactility and functionality together with style and finesse.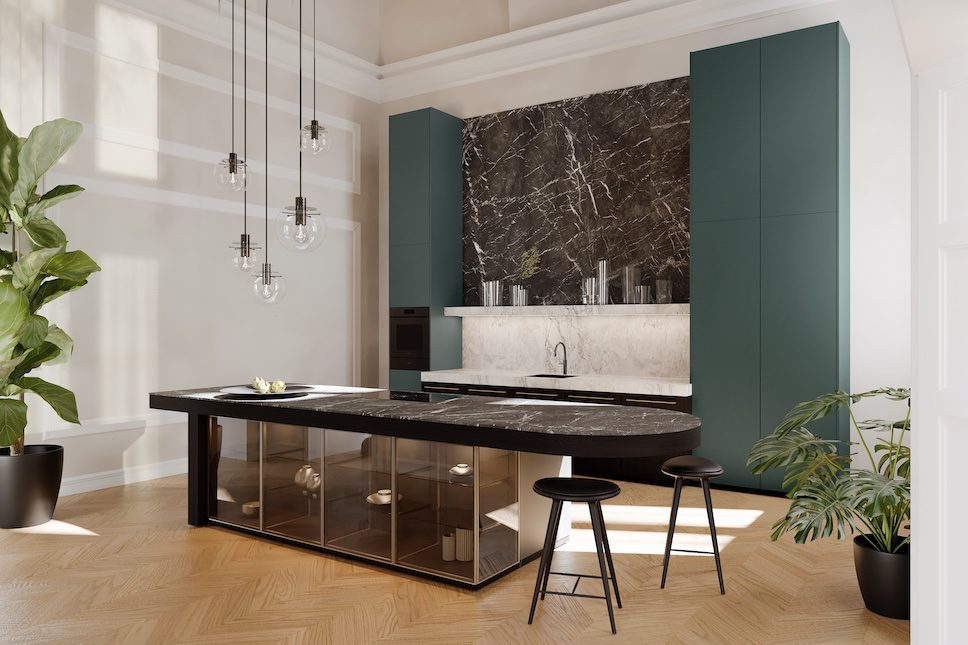 The Mondial kitchen is characterised by a mono block island, subtle round shapes, luxurious glass display cabinets, and filigree aluminium frames. Its design creates an interplay of material, form, and colour, while allowing it to blend in with its surrounding interior architecture.
Derived from the French 'Le Monde' (the world), the Mondial kitchen concept by SieMatic draws on international style with high quality craftsmanship at its heart. Natural materials are combined with beautiful colourways including Jade Grey, Oyster Grey, Quartzite Green, and Caviar Green.
"Every detail of the Mondial kitchen celebrates master craftsmanship, demonstrates deep appreciation for the highest quality, and is testament to the relentless pursuit of maximum perfection," says André Backemeier, Creative Director at SieMatic.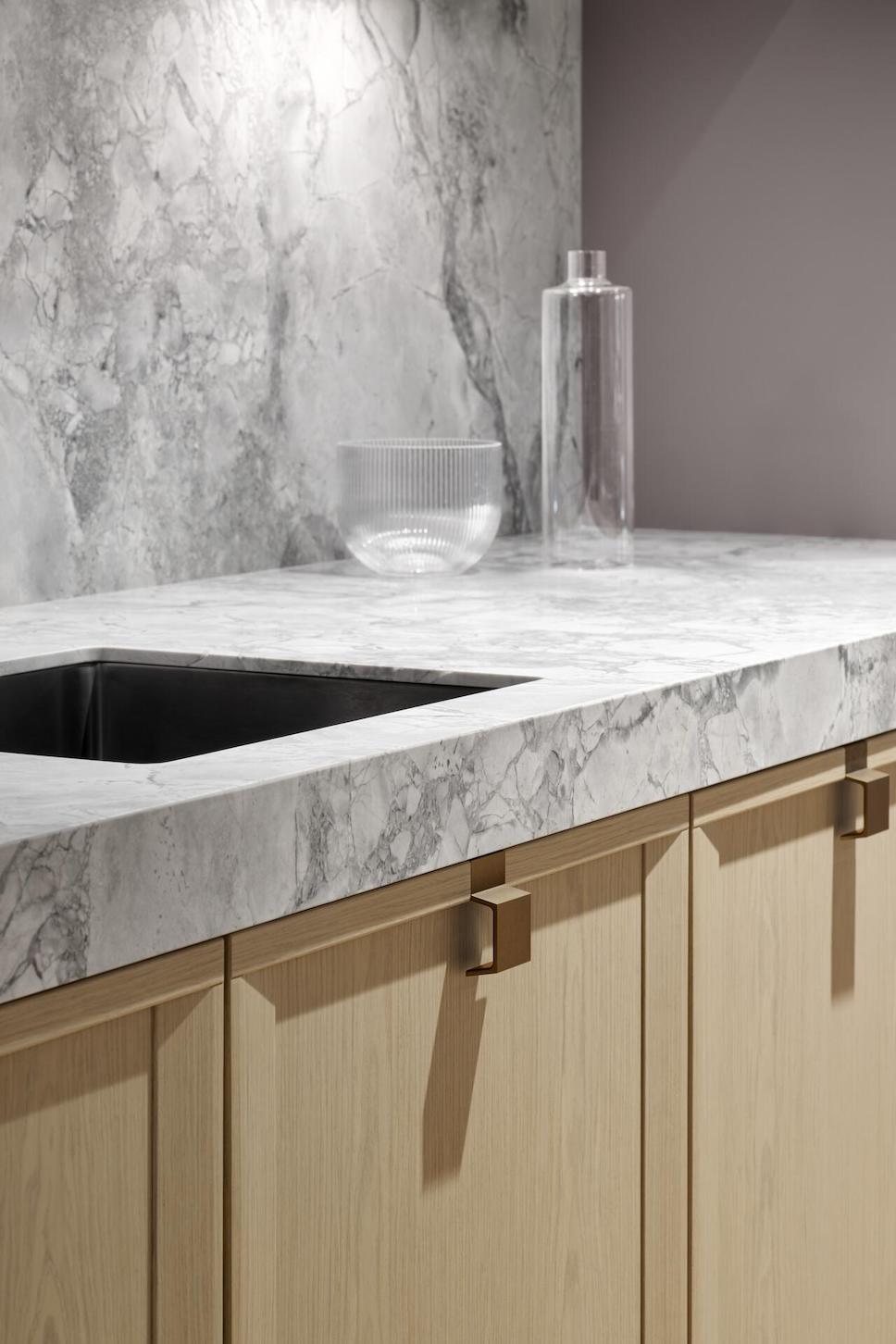 As a kitchen lifestyle concept, the new range can be tailored to a variety of different spaces, with its mix depth of cabinets, larger-scale heights, and extended island lengths. It combines the simplicity of geometric forms, such as the circular veneer table, with the opulence of expressive, tactical materials including the striking stone worktops and tables.
Mondial also introduces a new, architecturally framed door style with a refined angular structure. This is available in three veneers finishes: Oak Travertine, Hazel Brown Oak, and Matt Black Oak. To complement this contemporary crafted door, the new 307 handle has a sculptural design and adds a finishing touch in Gold Bronze or Dark Anodised Bronze.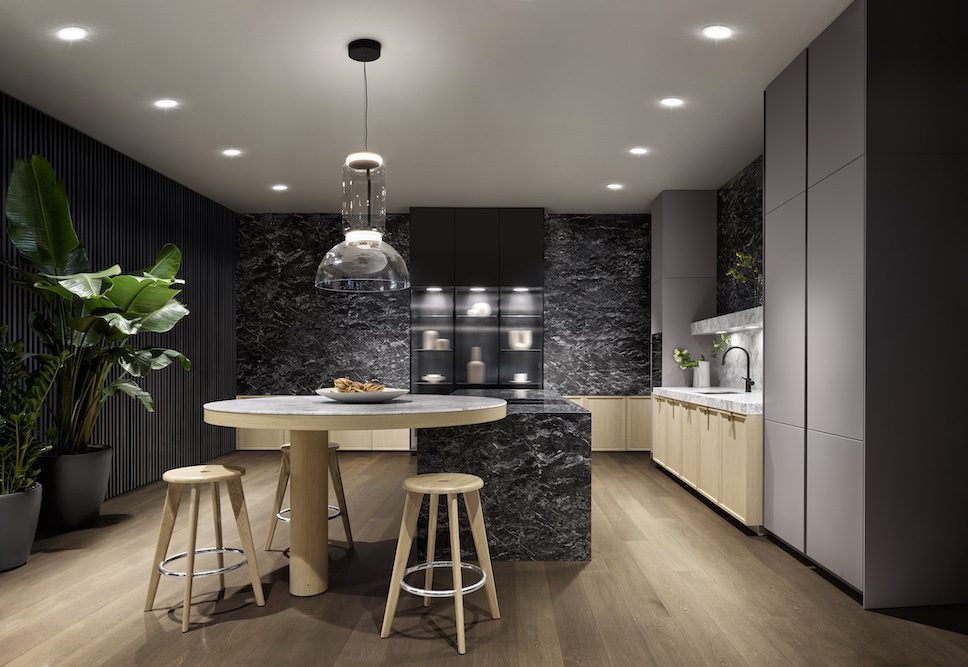 The Mondial kitchen is priced from £50,000 and is now available to view in SieMatic showrooms.
Read more design news on enki and take a look at the latest technology news, including the new Smeg SpeedwaveXL oven.