Montreal-based practice Atelier Pierre Thibault is presenting 20 architectural projects in symbiosis with large spaces as part of an immersive exhibition at the Galerie d'Architecture de Paris.
Open until 27th May 2023, the Territories and Landscapes exhibition (exposition Territories et Paysages, in French) presents an open reflection on the relationship between architecture and the natural environment.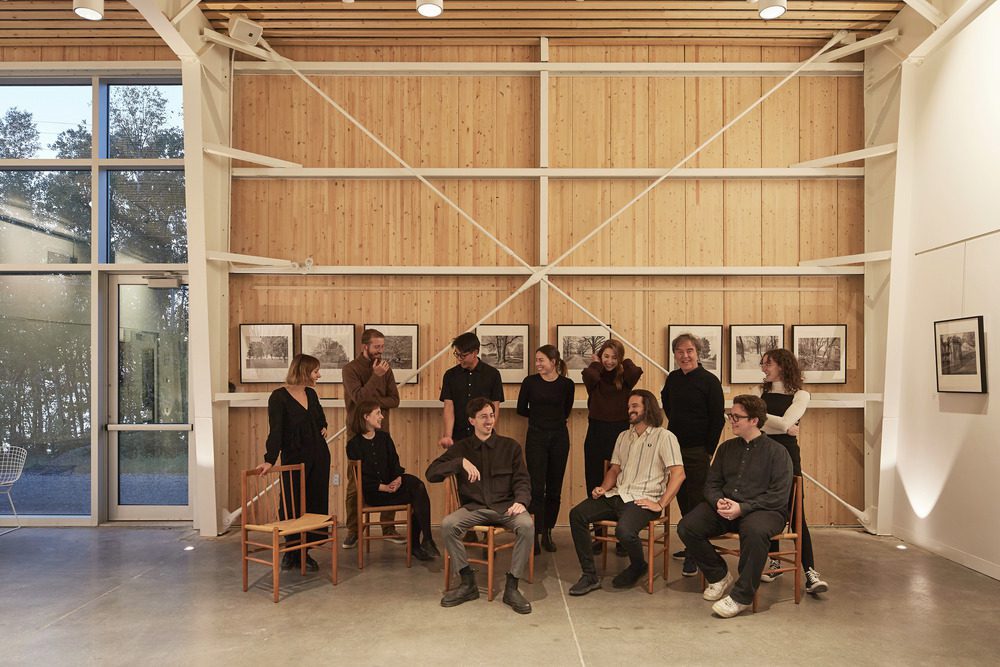 "River, forest, lakes, fields, and cities: these are territories confronted with impressive climatic differences that already force us to be creative. Nature is, for me, a source of renewed inspiration and a great teacher," says Pierre Thibault.
Architect Pierre Thibault, who founded his practice in 1988, uses his work to create a dialogue between buildings, landscapes, and the humans who inhabit them. With this exhibition, there is an opportunity to discover drawings, models, sketchbooks, books, and objects, all of which invite visitors to figuratively wander through the Quebec region.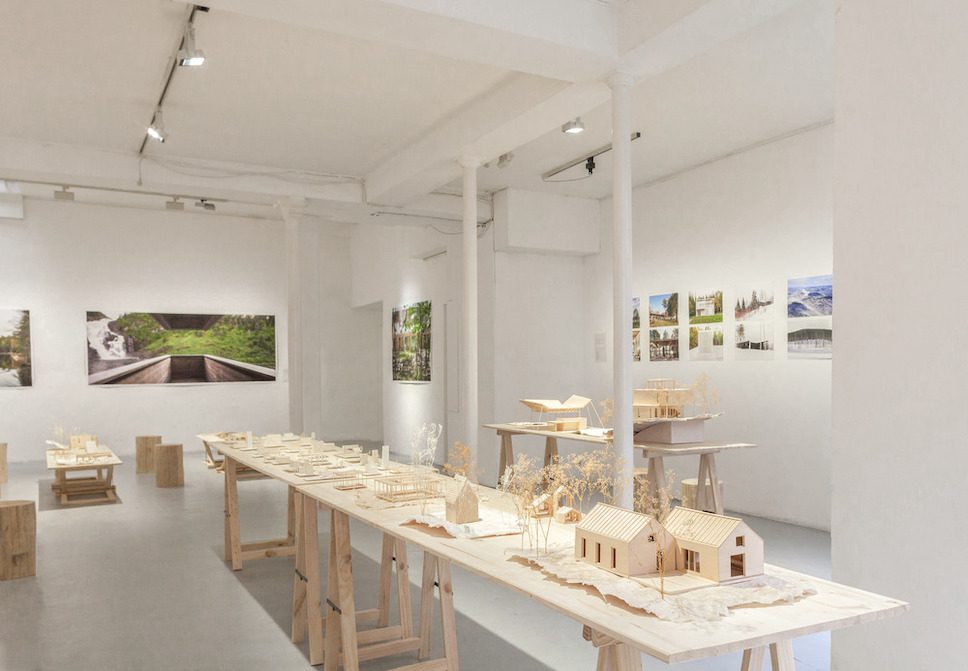 The layout of the exhibition is somewhat like a creative workshop, with carefully organised tables displaying 20 projects designed by Atelier Pierre Thibault, from its founding until the present day. There's a range of ephemeral installations through to ambitious institutional and residential projects, all displayed in a though-provoking way.
"Visitors will have the chance to experience the silence that cradles the Cistercian monks in their abbey in Saint-Jean-de-Matha; to imagine the impressive roar of the waterfalls that envelops Belvédère Val-Jalbert; to discover the fragile yet powerful beauty of the banks of the St. Lawrence River; and to plunge into the vibrant greens of Quebec's forests, among others," explains the team at Atelier Pierre Thibault.
Large landscape photos, taken over the four seasons, adorn the walls of the gallery and tables that are set out like islets in the middle of a lake present models and plans, along with other references to explored and respected territories. Across this selection of impressive work, there's a real sense of the practice's sensitive and empirical approach to its architectural projects across the world.
"I have always loved exploring territories. Since my first architectural and landscape installation at the Jardin des Tuileries, I have continued to design minimalist projects that I place like an acupuncturist in singular landscapes to help us see them differently and to imagine their future," says Pierre Thibault.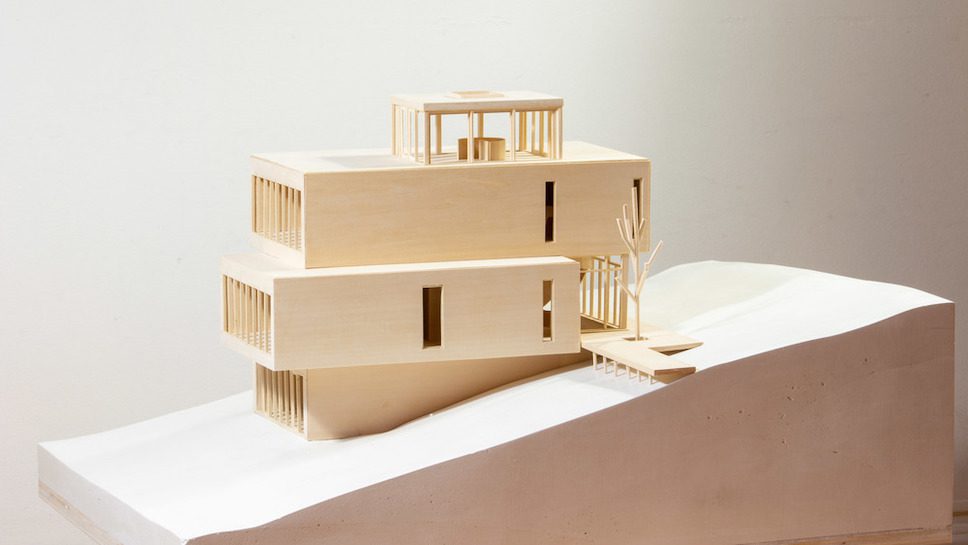 The Territories and Landscapes exhibition at the Galerie d'Architecture de Paris in France, is free to attend and open to visitors until 27th May 2023.
The Galerie d'Architecture is an exhibition space dedicated to international contemporary architecture, and you'll find it in the Marais district in Paris.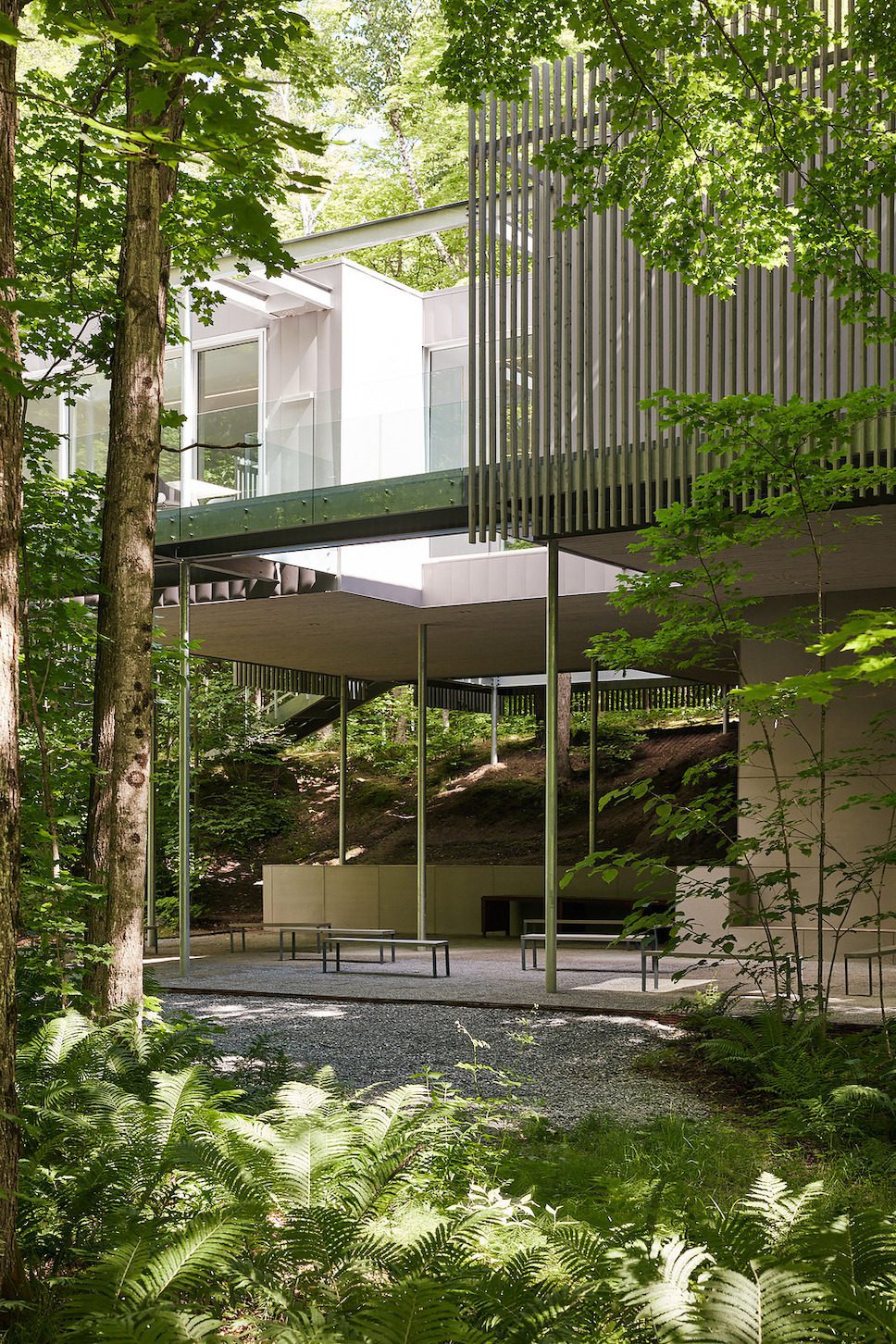 Project sourced from V2com.
Discover more about the environmentally sensitive architecture by Montreal-based practice Atelier Pierre Thibault.
Take a look at more architecture and industry stories here on enki and don't miss our sustainability news too, including our latest Enki's Eco Edit: April 2023.