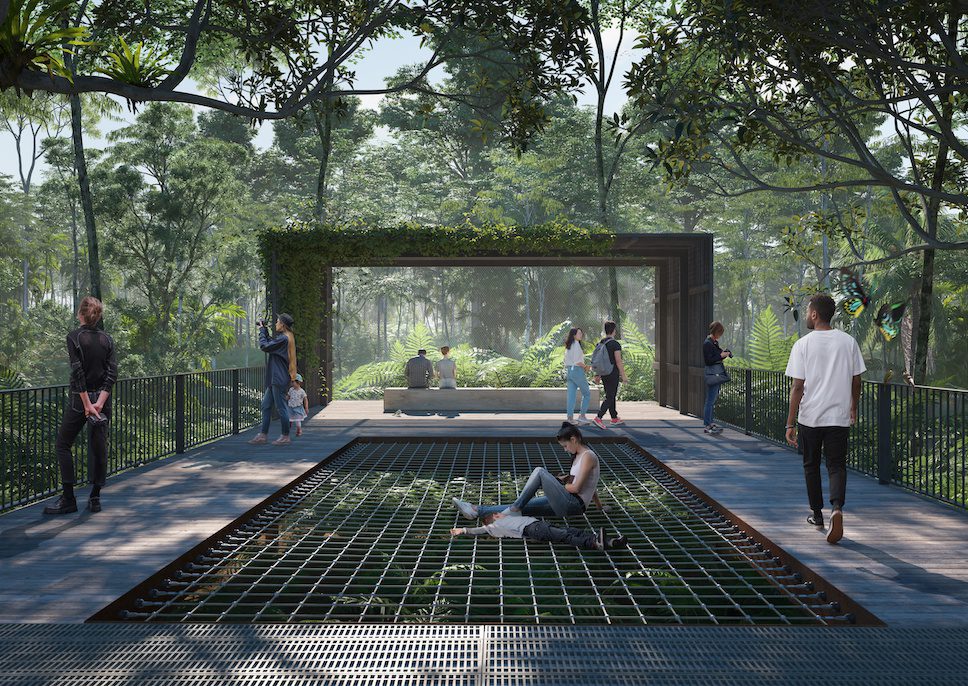 The Sunshine Coast Council has endorsed a masterplan by Australian architect firm Hassell, which will see the transformation of 65 hectares of farmland into an eco park and wildlife refuge.
Early visuals and plans reveal the design for the Sunshine Coast Ecological Park, which establishes a framework for a new parkland and aims to deliver nature-based recreation, education, and research, while reviving ecosystems and supporting biodiversity.
Hassell Principal Daniel Kallis describes the landscape proposition as "progressive in balancing ecological needs with the increasing demand for open space to support a burgeoning Sunshine Coast population."
The proposed Sunshine Coast Ecological Park will adjoin the Mary Cairncross Scenic Reserve and is set to integrate opportunities for nature engagement, with treetop boardwalks, nature play areas, walking trails, and lookout viewing platforms.
"The park concept embraces the notion of co-habitation, shifting away from a 'human-centric' approach to establish a space that is shared among all species," says Kallis. "It will be a place that establishes a genuine balance of human recreation and ecological restoration."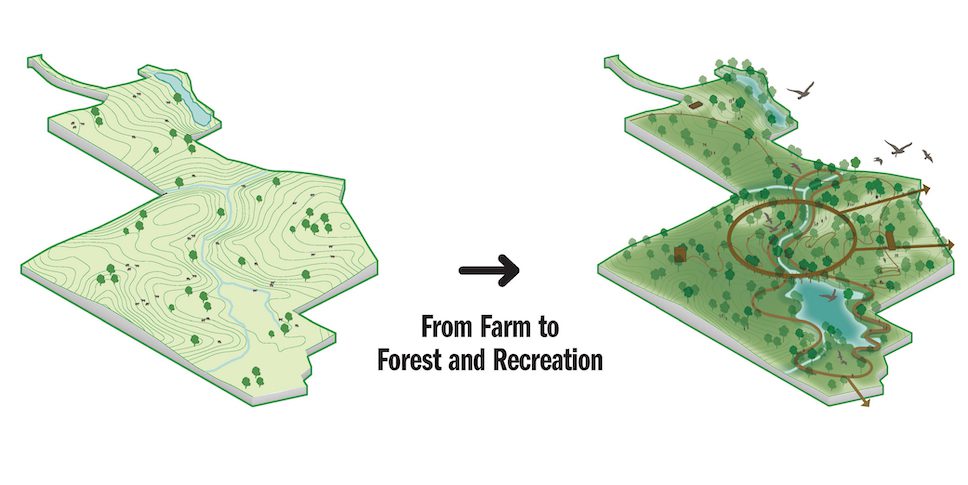 Hassell developed the masterplan in consultation with the traditional owners of the land, the Jinibara People, and drew inspiration from the First Nations philosophy of healing Country.
The architects refer to the project as a "cultural conduit", a place where the knowledge and centuries-long practices of Indigenous Peoples can be understood and celebrated and visitors can feel fully immersed in nature.
"The Ecological Park will be a story of repair, recreation, and education that delivers significant environmental and social benefits that will grow and develop with the Sunshine Coast community," explains Kallis.
"The existing farmland provides an unfettered canvas to realise unique nature-based spaces, amenities, and attractions, allowing for curated community and cultural programming within a restored forest setting that invites native flora and fauna to flourish once more."
Visuals are courtesy of Hassell.
Discover more multidisciplinary architecture and urban design projects by Hassell.
Read more sustainability news on enki, including Enki's Eco Edit: August 2023 featuring our round-up of the latest eco-friendly brands, shopping ideas, and places to visit.