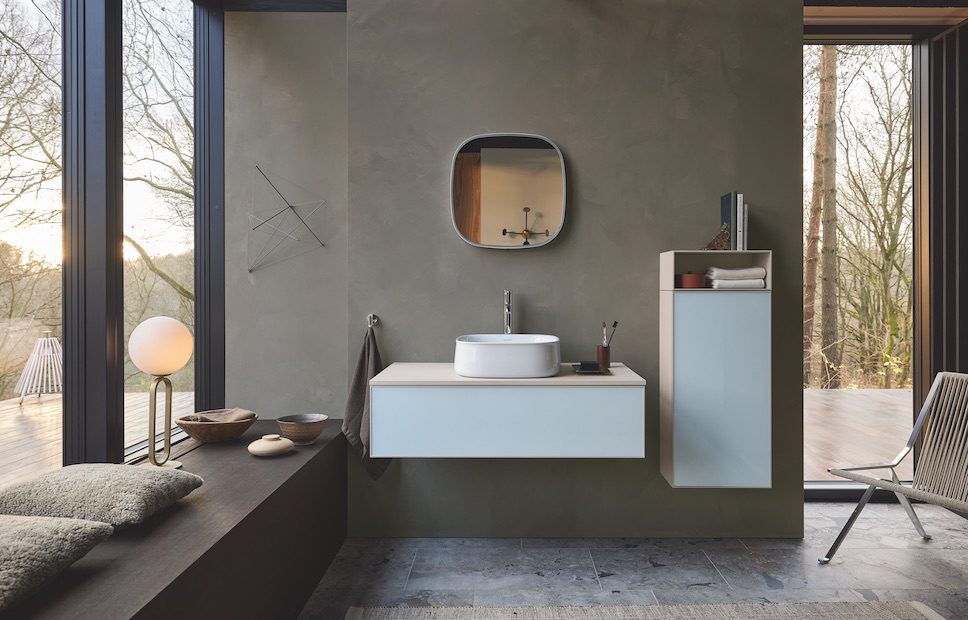 Japanese rituals and craftsmanship have inspired Zencha, the debut bathroom collection designed by Sebastian Herkner for Duravit.
With this striking and delicate series, Sebastian Herkner has drawn on the balanced shapes and colours found in the handmade ceramic teacups that he discovered on his travels in Japan. The combination of above-counter basins and minimalistic furniture, along with mirrors and baths, all draw on organic shapes and are designed to appeal to our senses to bring a sense of mindfulness into the bathroom.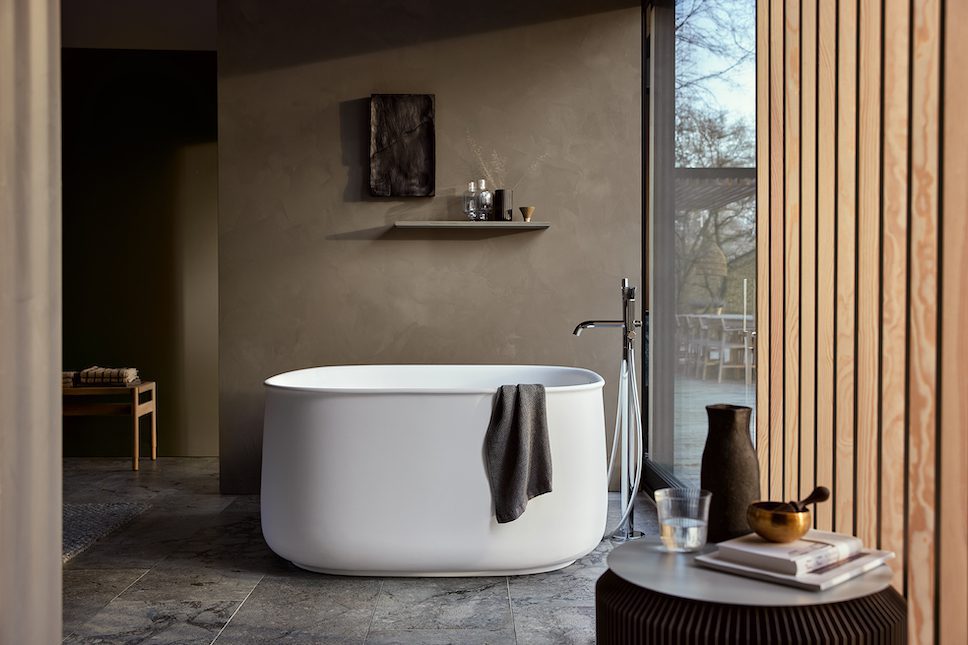 The Zencha collection has Herkner's distinctive stamp on it and reveals his interest in traditional artisanal trades, such as wood-carving and basket-weaving. He combines the quality and style of these crafts with new technologies and contemporary design to form a bathroom series that is tactile and long-lasting. Wood and textured glass complement the high-quality materials such as DuraCeram® and DuraSolid® , for a beautiful yet robust choice of designs.
To find out more, we sat down with Sebastian Herkner with discuss everything from his inspiration and use of authentic materials, to how he likes to use his creative freedom…
Attention to detail and the desire to imbue products with additional value are some key facets of your work. How did you apply this approach to the development of the Zencha collection?
The Zencha series once again highlights our understanding of authentic materials and the desire to evoke emotions. Inspired by the tea ceremony along with inner reflection and slowing things down, the low-key design, focuses on details such as the delicate, curved washbasin edge.
This was inspired in turn by delicate teacups that nestle in the hand. For us it was important to engender an ambience in the bathroom where we can recharge our batteries in the morning and enjoy some "me time" in the evening.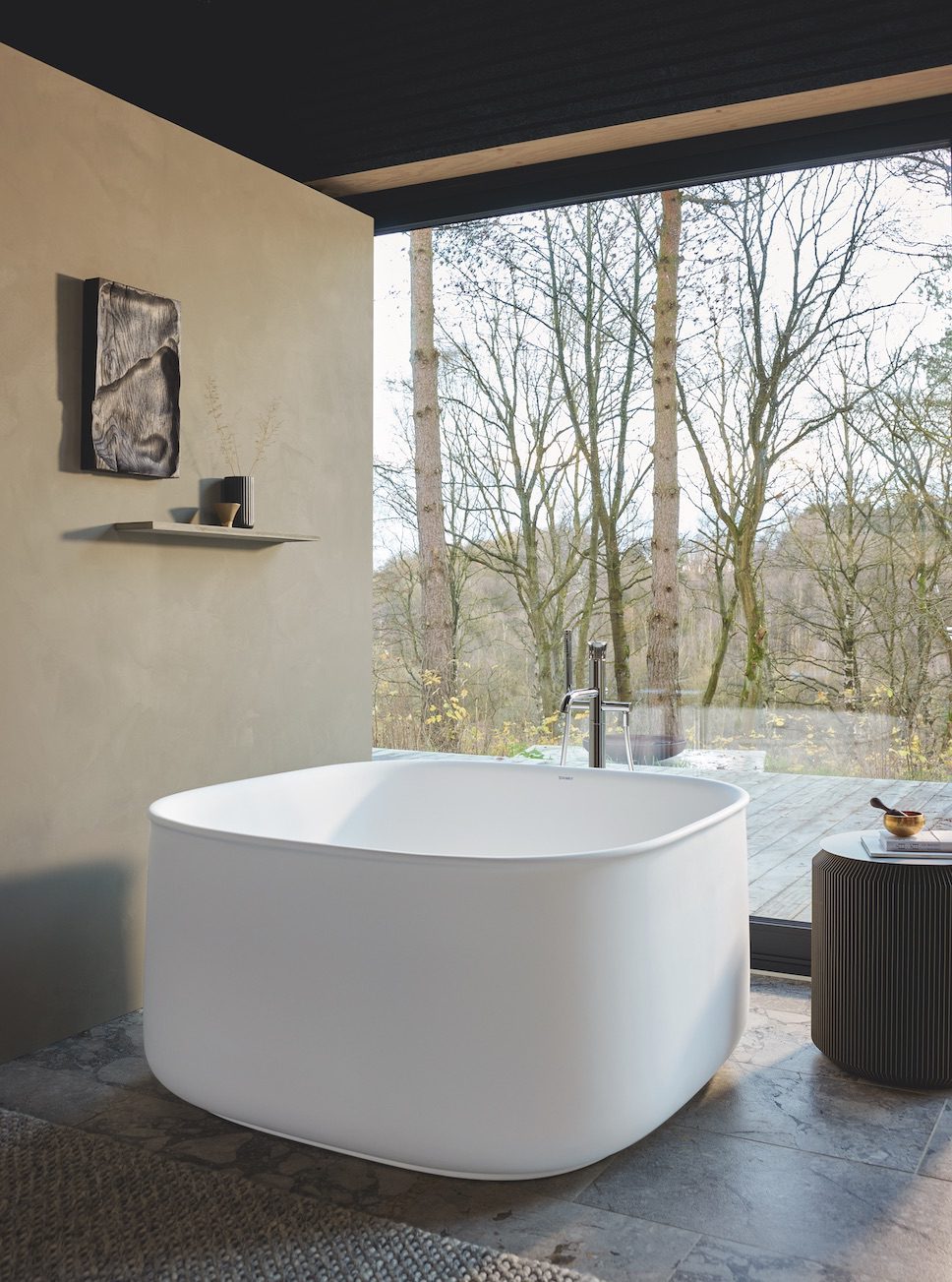 You talk about 'authentic materials'. Can you tell us what impact these have in the design of Zencha?
For me it's important to use authentic materials such as wood, ceramic, and glass. With this design we use a textured glass that plays with light and shade, with reflections.
I believe that this authenticity is part of the harmony of this bathroom as an overall creation. I think everyone can interpret Zencha for themselves; as the designer I provide the stage, but everyone chooses their own way to dance on it.
How did the design process of the new collection progress?
We started discussions with Duravit a good three years ago and very quickly agreed on the story we wanted to tell. Working closely with the Hornberg plant for ceramic and Schenkenzell for furniture, we developed the entire collection consisting of washbasins, bathtubs, mirrors, and furniture.
This was the first time we had developed a bathroom ceramic series and relied to a large extent on the vast knowledge, willingness, and openness of the employees. It was important for us to project the delicate elegance of the gentle, outwardly curving washbasin edge on to the furniture. The gentle frames of the storage furniture are once again testament to Duravit's technical excellence.
How important is it for you to make full use of the creative freedom that you have as a designer in your projects?
As a designer it is a privilege for a company to give you freedom and trust to develop a new vision and language for them. Zencha is my interpretation of Duravit and shows how I want a bathroom to be. However, ultimately such a development involves cooperation from both sides.
In our fast-paced world, the bathroom is also a place of reflection and calm. How would you say this is changing the design of this room in the home?
In our apartments or houses we have places of communication, such as the kitchen or bathroom, and this also extends to the bedroom, which nowadays is also sometimes used for working. I find that the bathroom is the last place that is limited to its original function: reflection, relaxation, and spending some occasional time alone.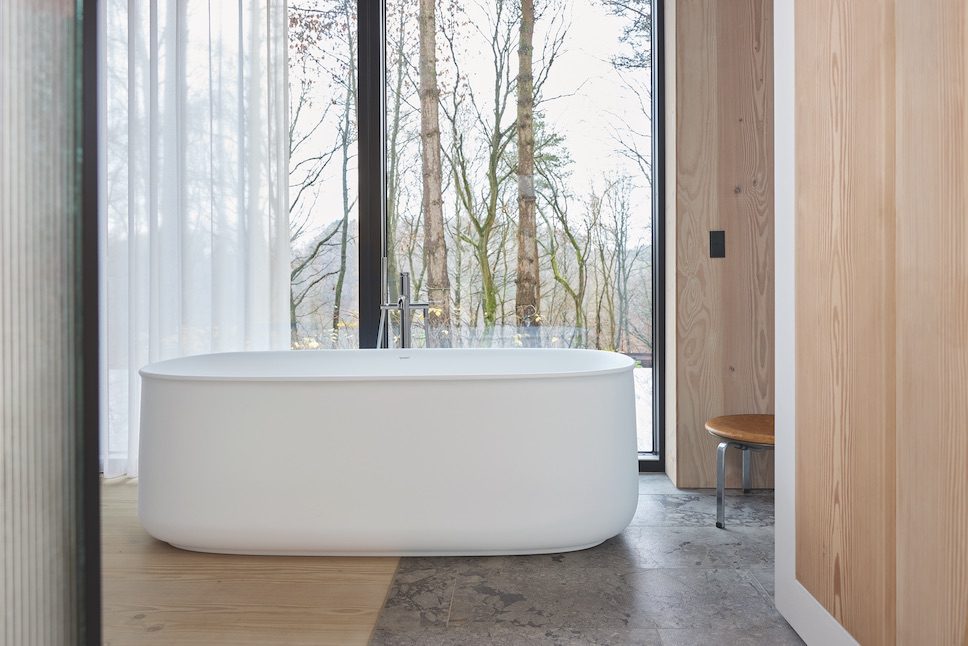 Discover more about all the products available in the Zencha bathroom collection by Duravit.
Soak up all the design and sustainability news here on enki, including the Nokken modular eco retreat that responds to the call for unique on and off-grid experiences.