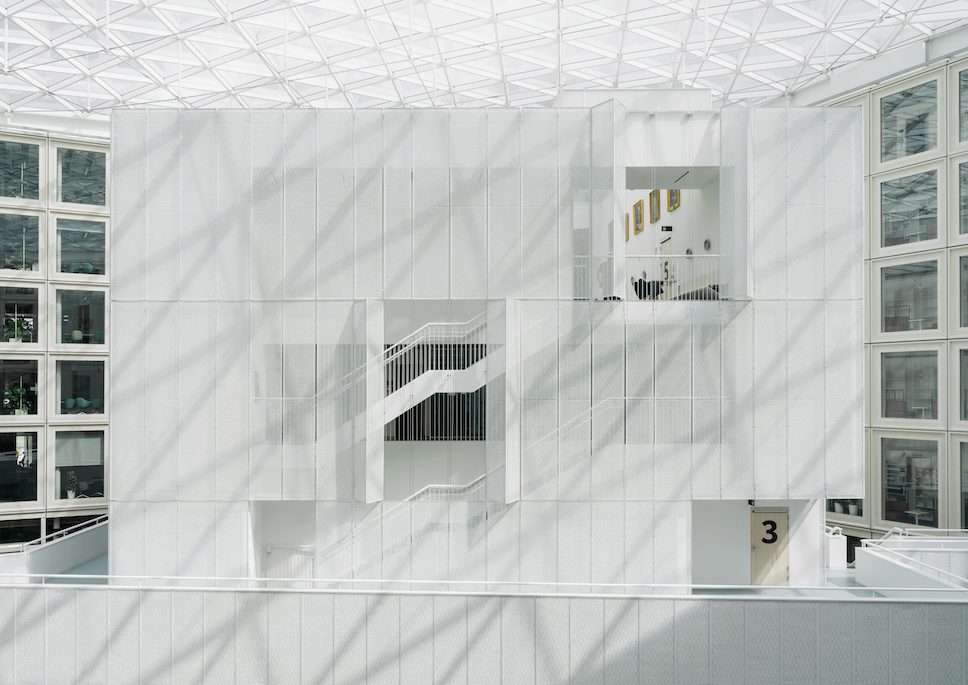 Henning Larsen has completed a modern-day redevelopment of Uppsala Town Hall in Sweden, restoring it to its original purpose some 57 years after it first opened.
The original post-modernist design of the town hall, proposed by Swedish architects Erik and Tore Ahlsén, never fully came to fruition due to financial difficulties halting construction prematurely in 1964. Just two out of the four planned buildings were completed around a proposed central courtyard.
Therefore, with this transformation, Henning Larsen has taken the approach of visibly restoring the existing structures. Inspired by the Japanese philosophy and art of repairing, known as Kintsugi, the architects have sensitively renewed the old while adding new and energy efficient qualities through modern building techniques and technology.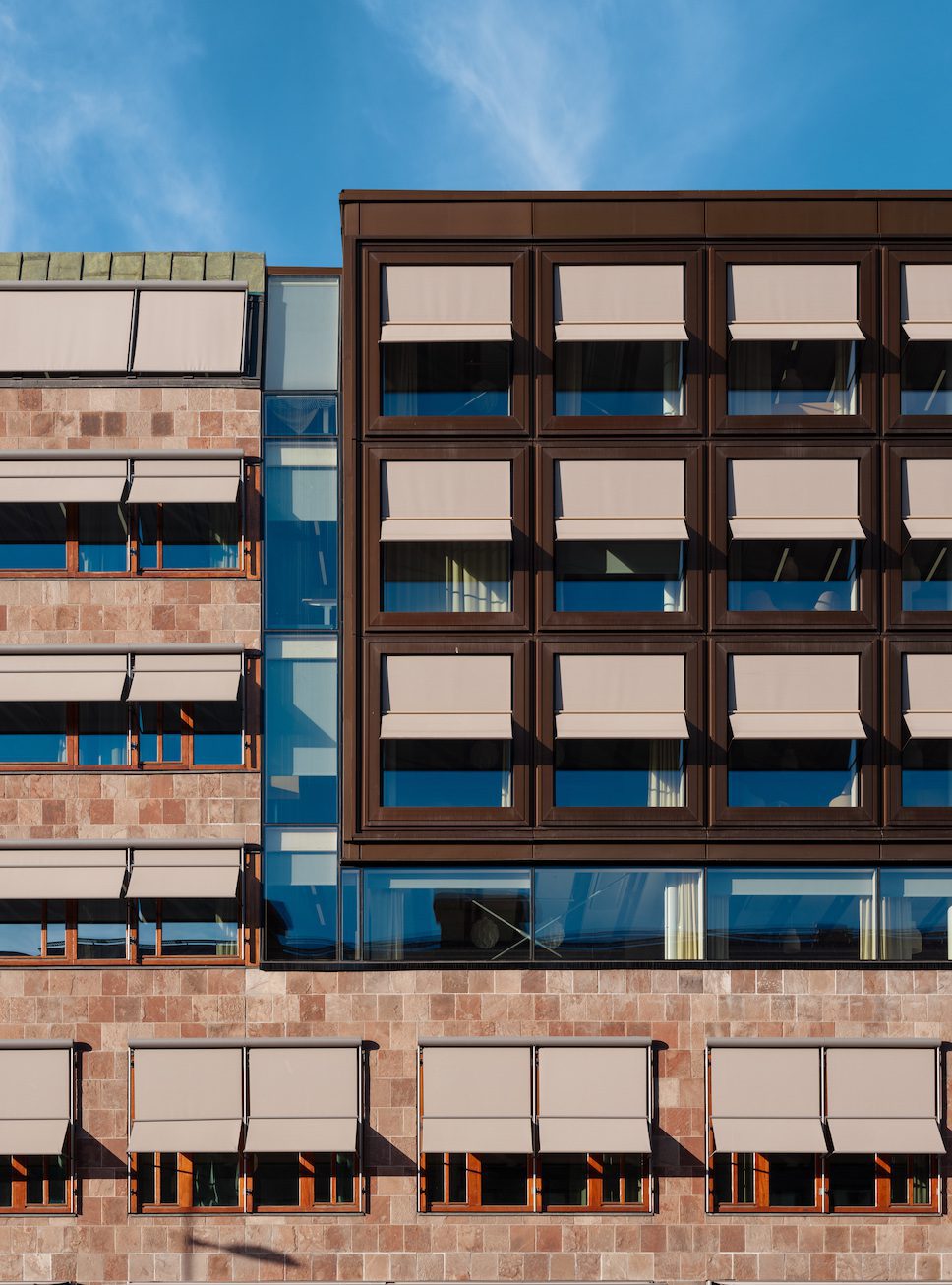 In extending the existing architecture by 14,000 square metres, the town hall is now finally able to house all the offices and departments it needs to. The original architectural plans involved four connect buildings focused around a courtyard, but in its unfinished state it was not more than an L-shaped structure with an undefined character.
"Nonetheless, they had prepared a structure underneath that was strong enough to continue construction in the future. They knew it would be difficult to do later, so they prepared. It's just so thoroughly planned, it was quite incredible to have such a thoroughly planned basis to work from and update it to today's standard's both in terms of society and building regulations," explains Per Ebbe Hansson, Lead Design Architect at Henning Larsen.
Upon winning an international competition in 2016, Henning Larsen teamed up with nature-based design and landscape studio, SLA, and urban development and and infrastructure consultancy group, Tyréns, to embark on this project.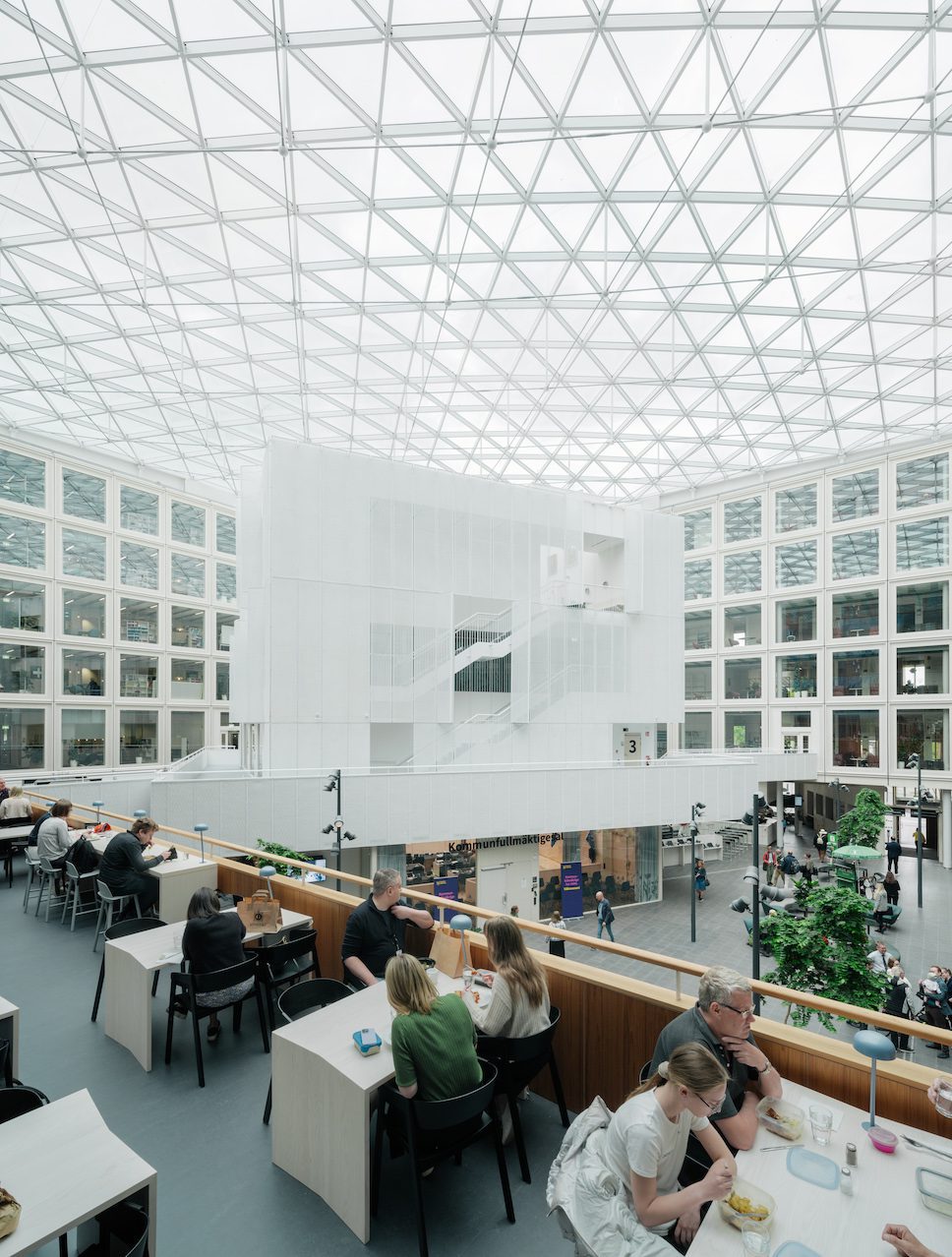 "The journey into the construction of the Ahlsén brothers' unfinished building sparked the idea of using the Japanese art of repairing pottery with gold, known as Kintsugi, as inspiration for connecting the original building with a new one," revealed Per Ebbe Hansson.
"Transformation processes have a very different mindset than designing from new, but at the same time, it can produce exciting and unexpected results, pushing and challenging the new because you have the old architecture playing an active role, like another voice in the discussion."
"We wanted to add to the existing building in a way that highlight the existing and the new. That was when the idea of Kintsugi came up. We have simply used glass instead of gold. As a result, past, present, and future come together in the transformed town hall," he concluded.
Project details:
Location: Uppsala, Sweden
Size: 25,000 m2
Sustainability: BREEAM-SE Excellence
Contractor: Peab
Architect: Henning Larsen
Landscape: SLA
Engineer: Tyréns
Photography: Einar Aslaksen
The impressive architectural achievement of Henning Larsen in their transformation of the Uppsala Town Hall has been acknowledged in the site being named Swedish Building of the Year 2022.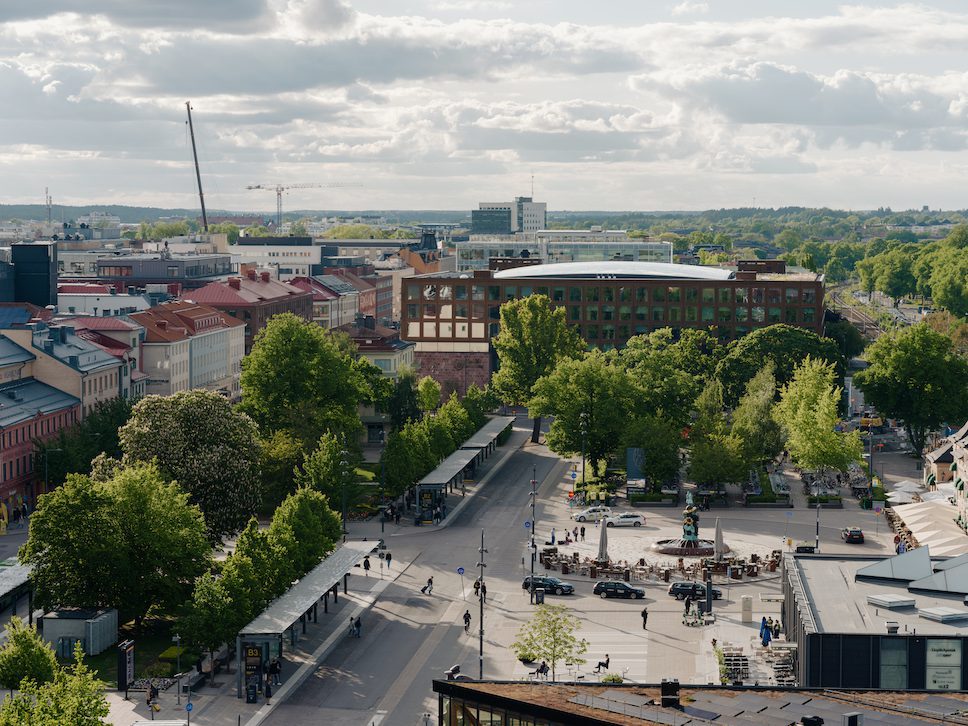 Find out more about Henning Larsen and see other projects the practice has worked on, including an entirely timber-built workspace on the on the Nordhavn waterfront, and the new KAB House that bridges office culture and home life.
Don't forget, you can also subscribe to enki magazine and get every issue delivered straight to your doorstep!