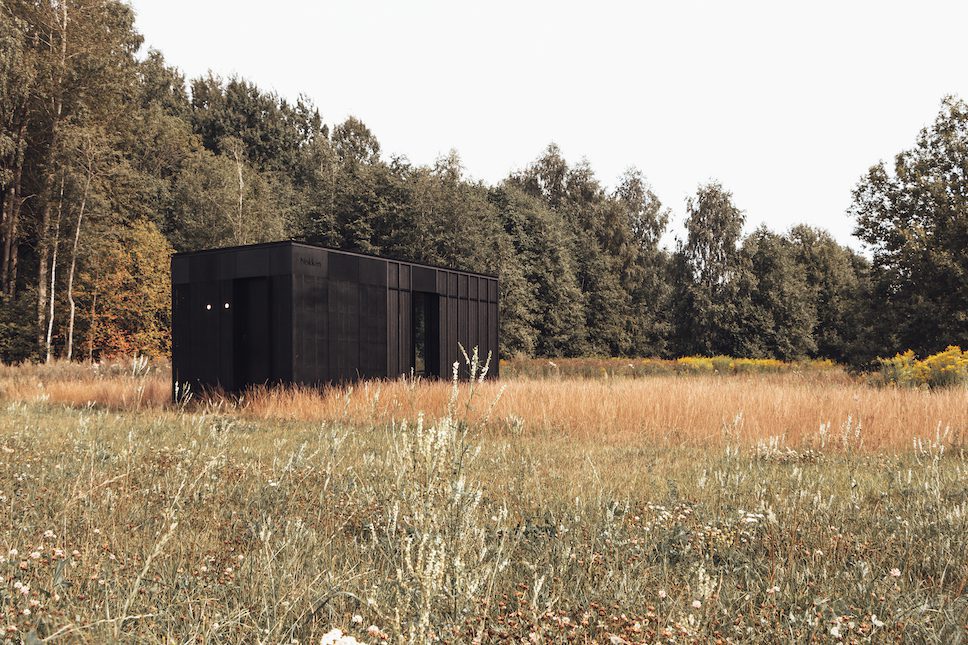 Aylott + Van Tromp has created Nokken, an adaptable, modular cabin ecosystem that responds to today's ever-evolving hospitality scene.
Nokken taps into something different to what we've seen before now; it's created purposely for the hospitality sector enabling individuals and investors to take their business base to the great outdoors. Meeting the growing demand from holidaymakers for glamping retreats, the prefabricated, off-the-shelf designs and bespoke co-branded cabins offer a unique on or off-grid experience.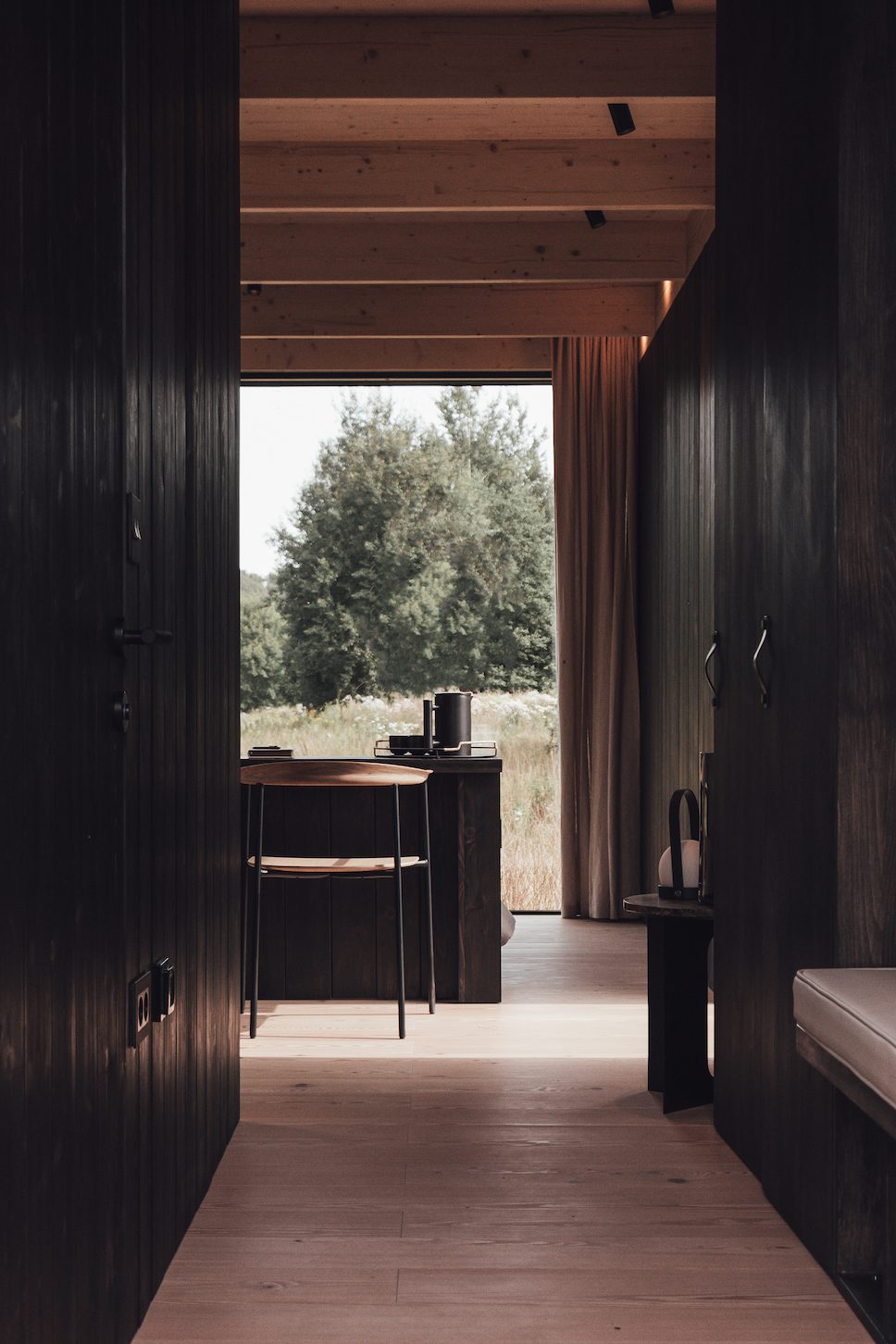 Nathan Aylott and James Van Tromp, directors of the interior design and branding studio, brought all of their expertise to the table and explain how this new hospitality offering is set apart from the rest:
"The modular cabin is advantageous because it allows developers to control the quality, budget, and consistency of the product from a single manufacturing location. We have taken this philosophy and turned it up a notch or two by pre-designing 15 base footprints, which through a series of Structural Insulated Panels (SIPs) can then be infinitely adapted to any need or requirement" says Van Tromp.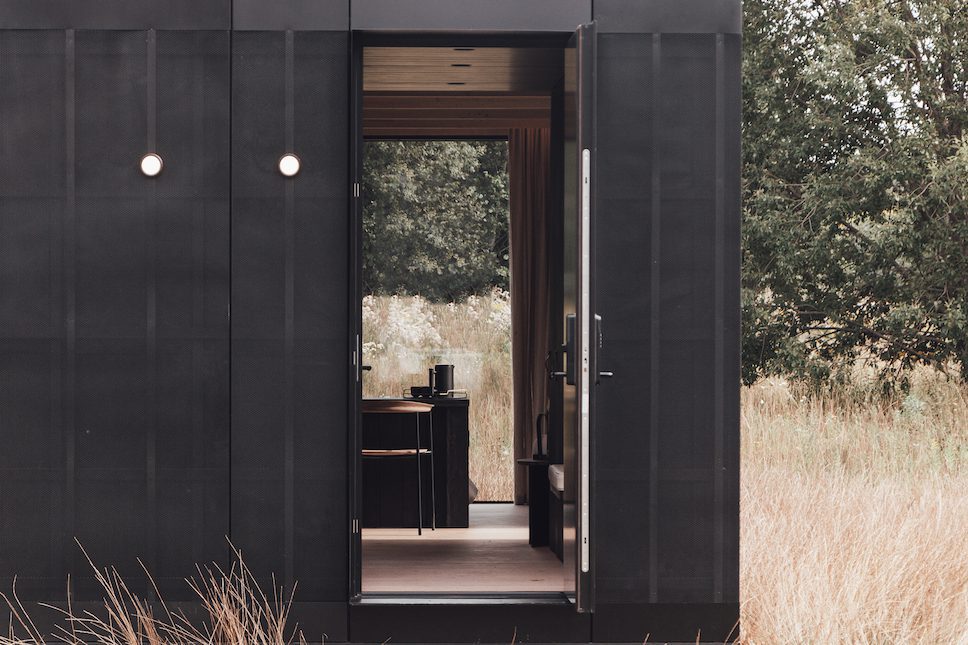 "Developers can begin small with a handful of units, then scale up to create a small, village-like community. Units can even be stacked vertically to accommodate sites with restrictive physical footprints."
"Additional support is provided through our carefully curated network of specialists, to deliver operationally-ready property management systems and full tech integrations. Our partners can provide remote door access, digital check-in, cloud-based property management systems, off-grid digital powering solutions and even e-bike rental integration."
"We believe this makes Nokken a fully rounded response to what operators actually need today, and what sets it apart from all other offerings currently on the market."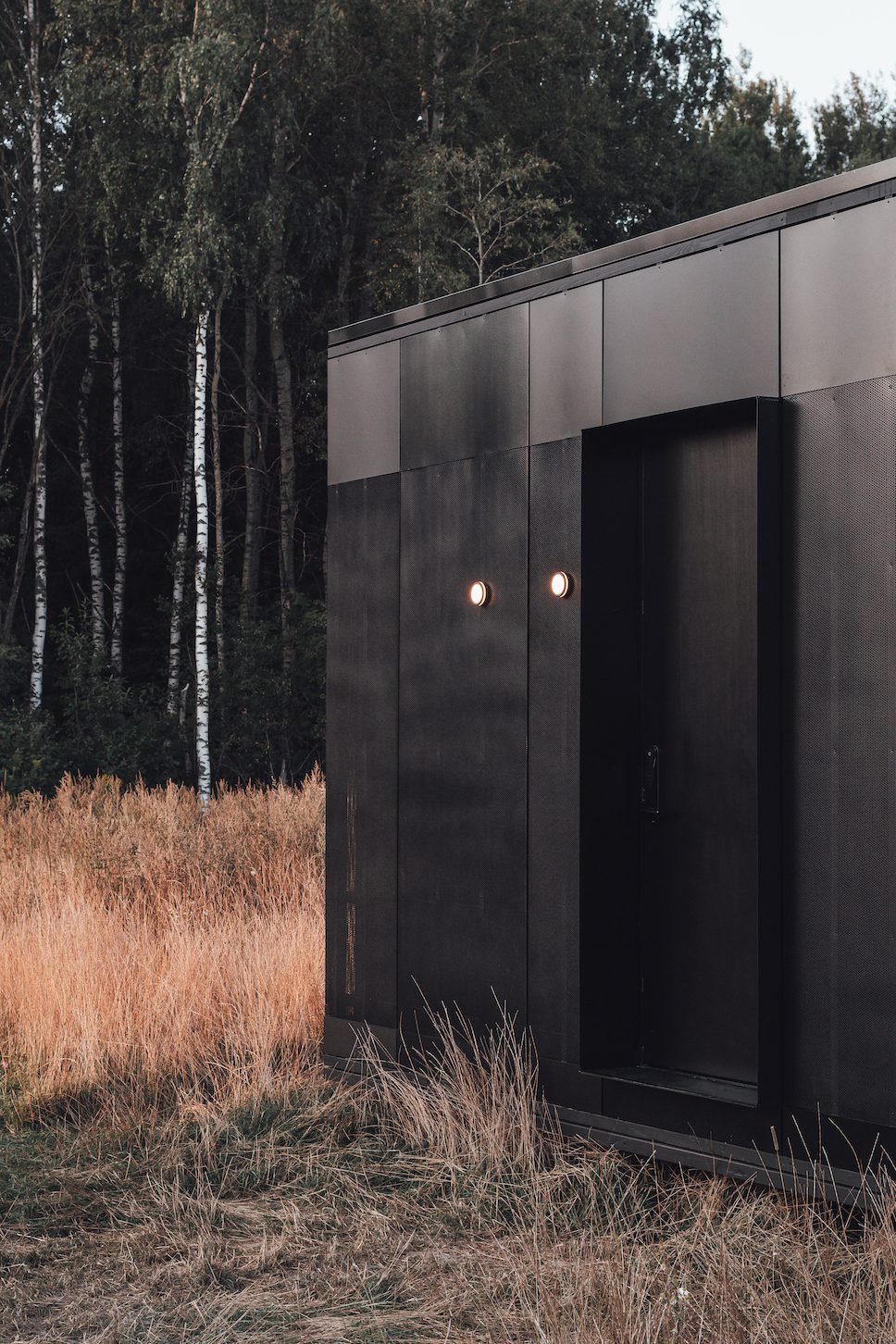 The Nokken cabin design
The cabin design is strongly focused around adaptability and scalability, with its structure based around two main forms – the living space and room capsules. Its modular, prefabricated structure is delivered to its destination as one single piece, allowing the flexibility to position it almost anywhere. The beauty of it is that, once secured in place, services are simply plugged into the outlet in the base of the unit and the site is ready to be inhabited.
For the appealing contemporary, minimalist interiors, a dark-stained soft-wood panelling inside is pared with natural soft-wood ceilings and flooring, working in contrast with the black tones of the exterior façade. This is what you can expect from the Standard Edition cabin, but there's an array of bespoke options when it comes to the materials, fixtures, and fittings. Bespoke spatial configurations also mean that the floor plan can accommodate many options, from a spa to a shop, or a large, open-plan kitchen and dining space.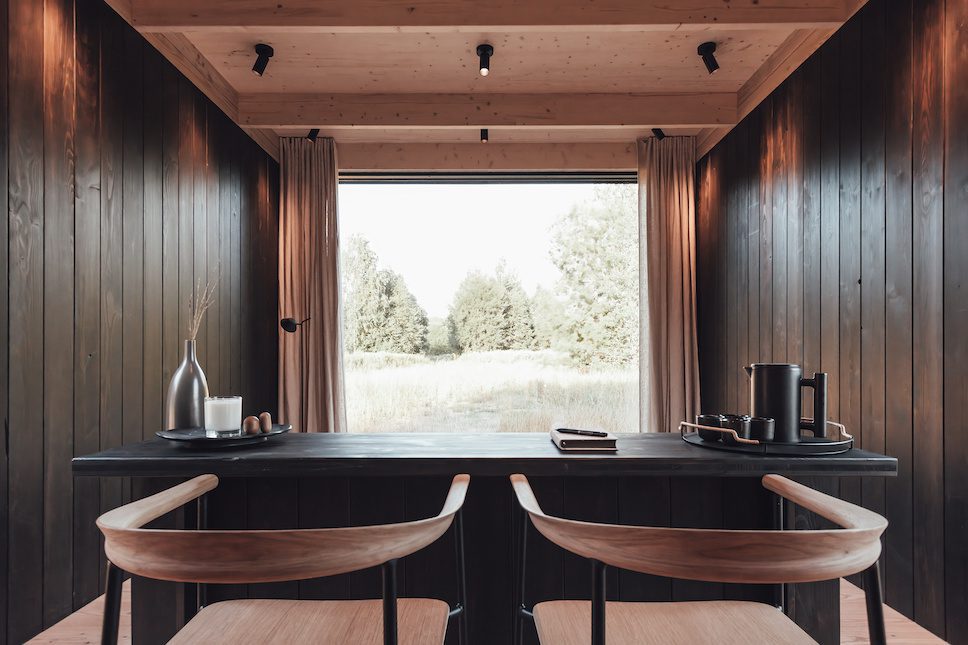 "We've designed many permanent hotel spaces and know it's not just about the rooms or look, it's about the whole experience and actually running that day to day as a business," adds Van Tromp. "Cabin retreats are no different, and Nokken has been specifically developed to enhance the relationship between the guest, management team, and surrounding cabin landscape, no matter the location."
European rollout has now begun, with prices starting from £42,400. It is expected that rollout through the US will begin from late autumn 2022, and prices will start from $79,000.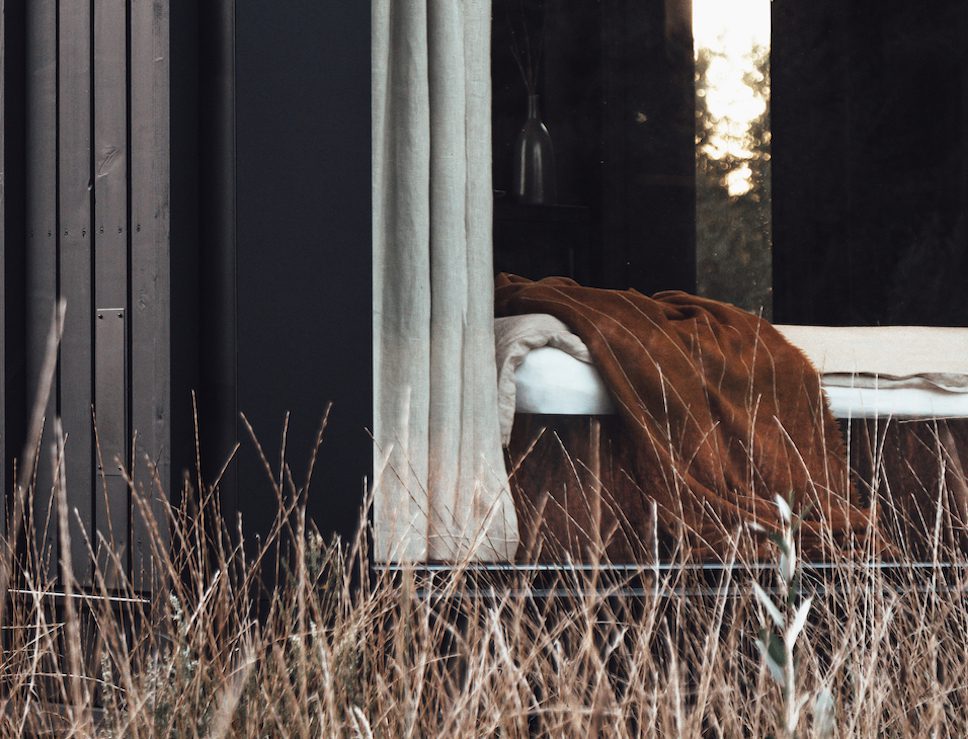 Photography courtesy of Aylott + Van Tromp.
Learn more about Nokken and the work of interior design and branding studio Aylott + Van Tromp.
Keep up to date with all the very latest architecture news here on enki.