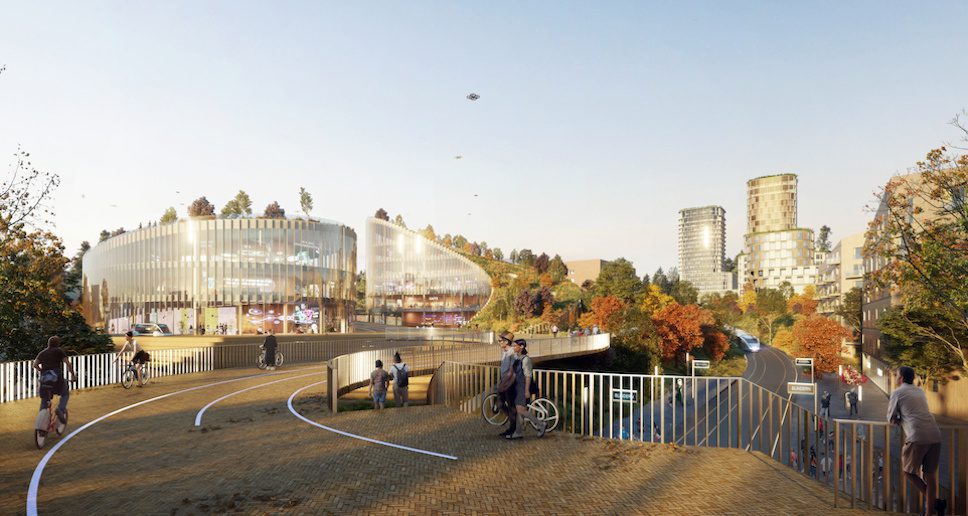 Bjarke Ingels Group (BIG) has designed Oslo Science City in the heart of Norway's capital, an architectural blueprint for a holistic approach to planning in urban areas.
Oslo Science City, developed by BIG and A-lab, is designed to be a net zero emission area and will use renewable energy and circular economic principles. The extensive 1.4 million square-metre development is already home to 7,500 researchers, 30,000 students, 10,000 hospital employees, and 300 start-up companies.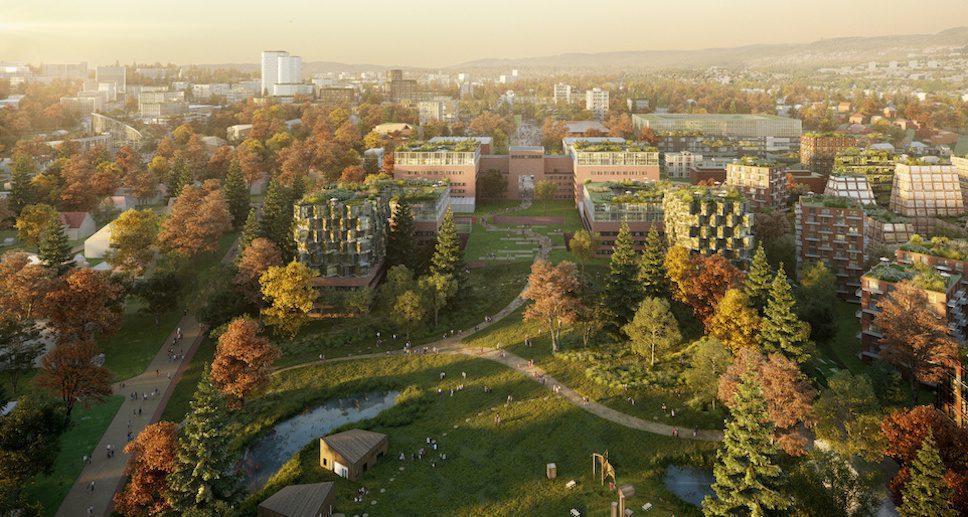 BIG describe the development as "the first step towards creating the physical framework for an innovation district in the country and plans for Oslo regions growth of 22% by 2045 or approximately 1.6 million inhabitants."
The idea is to increase the amount of biomass in the area through efficient land use and densification. The master plan will incorporate sustainable buildings and climate adaptation solutions, with green and densely vegetated corridors integrated throughout the district.
"Our design for Oslo Science City seeks to strengthen and develop the existing communities and neighbourhoods while expanding the area's diversity through new spaces to live, work and share knowledge," says Bjarke Ingels, founder and creative director of BIG.
"To manifest the identity of Oslo Science City, the elements of the master plan are tied together in a continuous loop of welcoming multifunctional buildings and spaces that open out towards the streets and create an engaging urban environment."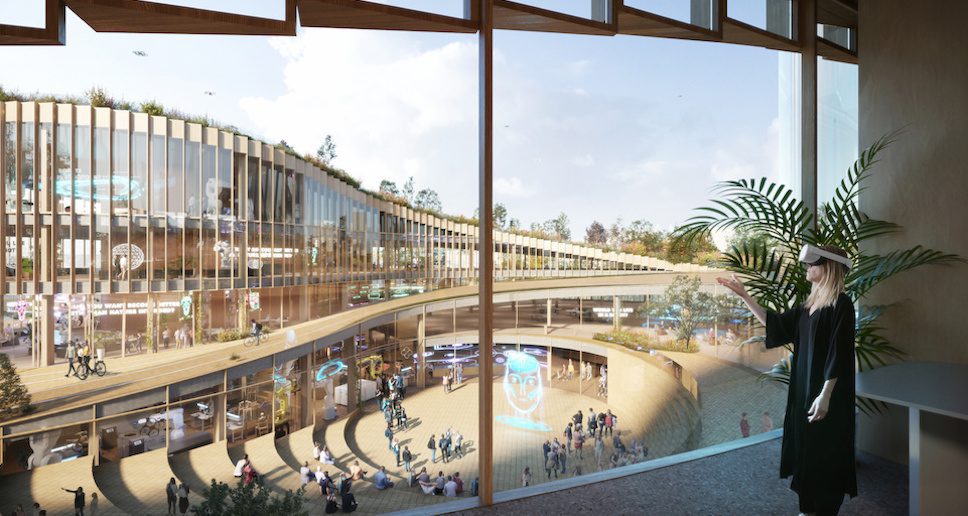 A number of the world's leading scientists and researchers in sustainability will reside here, in what has the potential to become the greenest innovation district on the planet to date. There are four thematic areas identified in the plans, from Health and Life Sciences and Climate, Energy and Environment, to Digitalisation and Computational Science and Democracy and Inclusion.
"We seek to create meeting spaces both outdoor and indoor, between scientists, students, visitors and residents. The loop connects the area and creates a string of meetings, and innovation hubs that are key in forming meeting areas," says Kamilla Heskje, architect and project leader, BIG.

"The innovation hubs should be part of the urban strategy and act both as urban connector, contain urban qualities, and knowledge sharing. The loop and its elements solve physical barriers and create meeting spots, integrating the nature as well as linking the area to mobility in and out of Oslo Science City."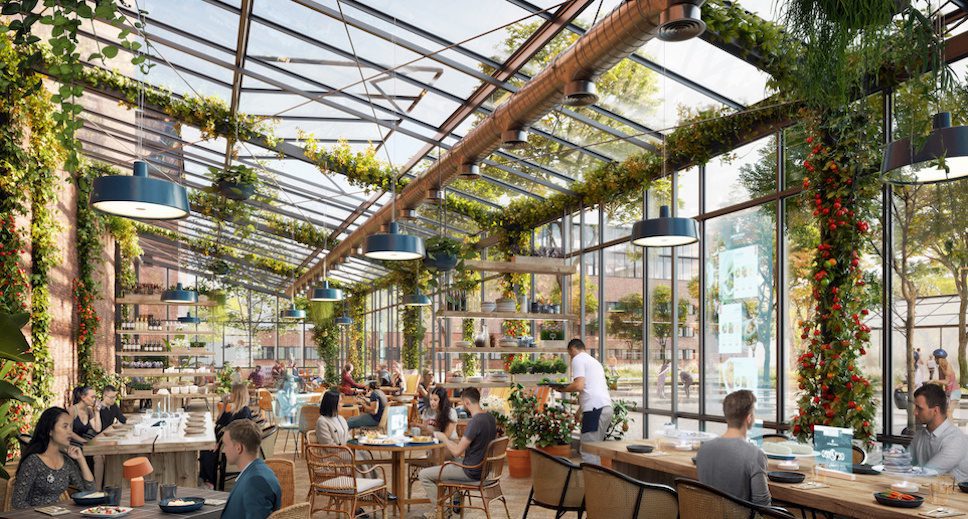 Project details:
Size: 1,400,000 m²
Location: Oslo, Norway
Client: Oslo Science City
Architects: Bjarke Ingels Group (BIG)
Collaborators: A-lab; Comte; Civitas & Menon
Renders: Play-Time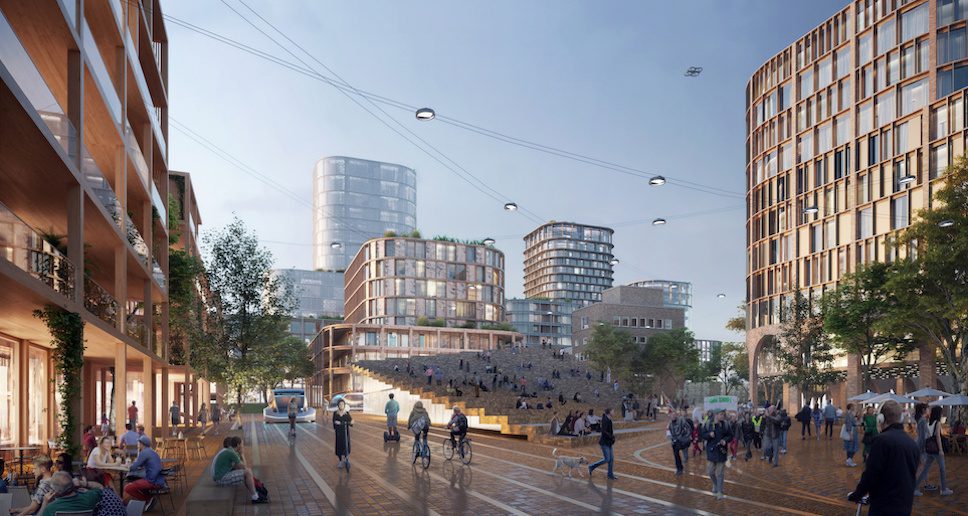 See other inspiring architecture, urbanism, and research projects by BIG.
Discover more innovative city architecture from the sub-centre library in Beijing by Snøhetta to the House of Music in Budapest by Sou Fujimoto.