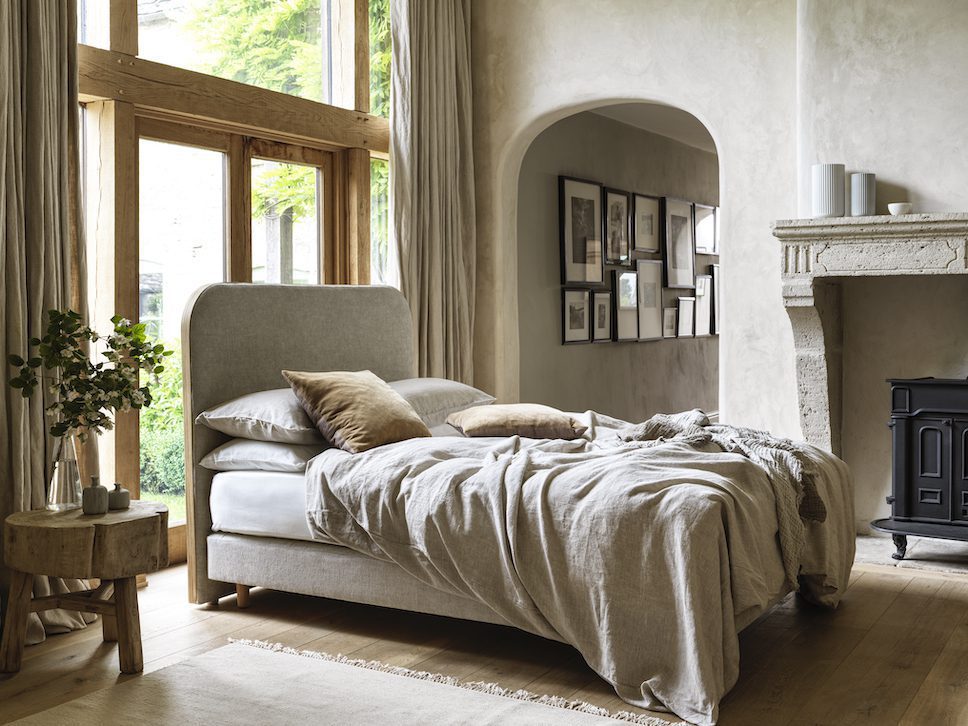 Devon-based brand Naturalmat has introduced its new bed, The Heybrook, handcrafted with organic wool and coconut coir for a sumptuous touch.
It has a beautifully composed back-to-nature aesthetic, embracing soft curves and sustainable materials. Its 5cm-wide oak detail around an upholstered, wool-filled headboard is complemented by the luxurious bed base with organic Devon wool padding. The base also owes its supreme comfort to its delightfully springy layer of organic coir, sourced from the world's only certified organic coconut plantation in Sri Lanka.
"We instinctively felt it was the moment to introduce an organic hero to our collection. The generously filled headboard, curved shape, and oak detail work so well together and are symbolic of everything we strive for. The Heybrook is nature in bed form," says Naturalmat founder, Mark Tremlett.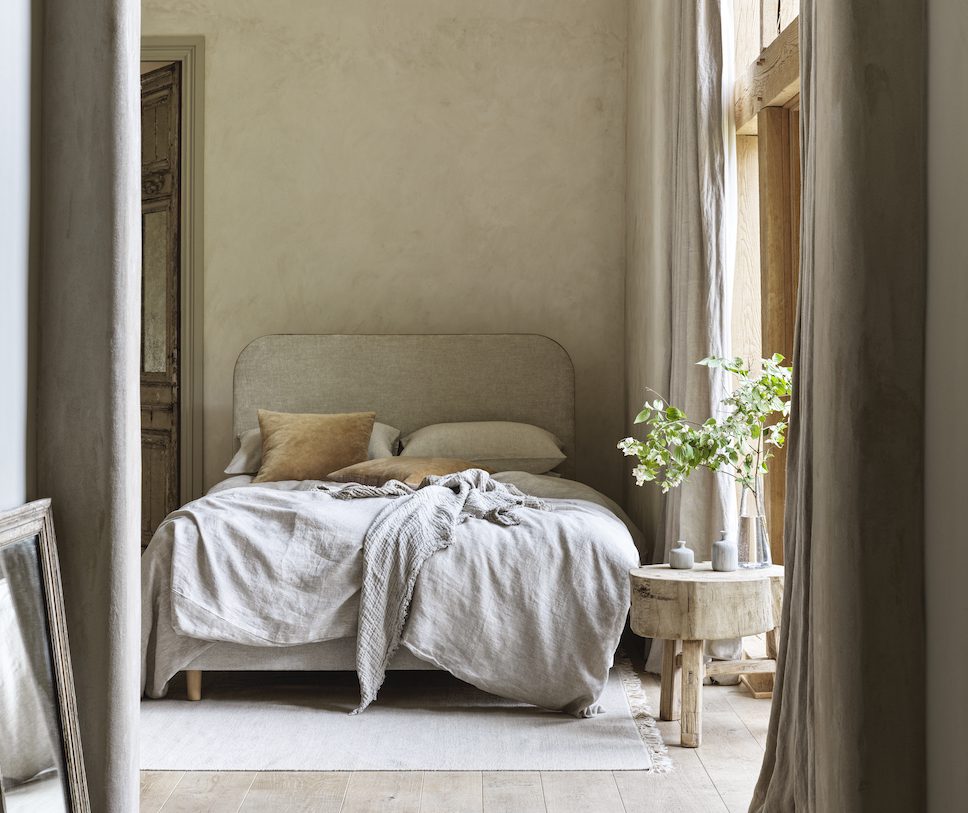 Ethical and sustainable production methods are at the heart of what Naturalmat stand for, and it's not just the bed but also the natural fibre mattresses that are handmade and designed to long-lasting and promote better health. We all know the difference a comfortable mattress can make, and there's now every reason to choose an alternative to synthetic-made designs.
The natural ingredients in every natural fibre mattress made by Naturalmat are chosen to suit individual sleep requirements, from soft and springy to dense and firm. If you stripped the mattresses back you'd find a core of coconut coir sandwiched between layers of latex foam which is made using sap tapped from rubber trees and filled with air. The result is a breathable and supportive filling – sounds like bliss!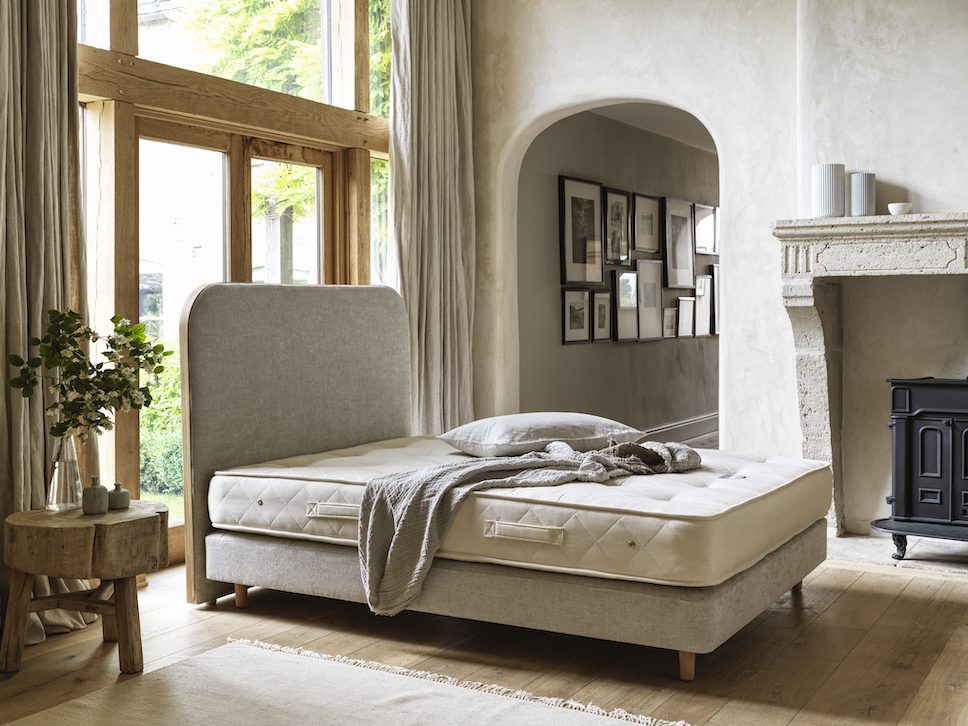 The Heybrook bed is priced from £1,620 for a small single, with a natural fibre mattress made with a core of coconut coir from £1,190. Plus, if you want to try it out for yourself, you can now see it in-store at the Naturalmat Chiswick showroom.
Read our Meet the Maker with Mark Tremlett, founder of Naturalmat, and shop for more of the latest designs on enki.