Scandinavian kitchen company Nordiska Kök has uncovered its latest bespoke-built design that gives an industrial edge to contemporary oak kitchen.
Designed for clients who wanted a restaurant-style feel for their cooking and entertaining space, the industrial kitchen features light oak cabinetry which is contrasted with stainless steel details. All produced locally and sustainably, the kitchen exemplifies the ethos of Nordiska Kök and emphasises that beautiful bespoke design can be environmentally friendly and timeless too.
We spoke to Johan Lundkvist, creative director and founder of Nordiska Kök, and he tells us the story behind the making of this kitchen…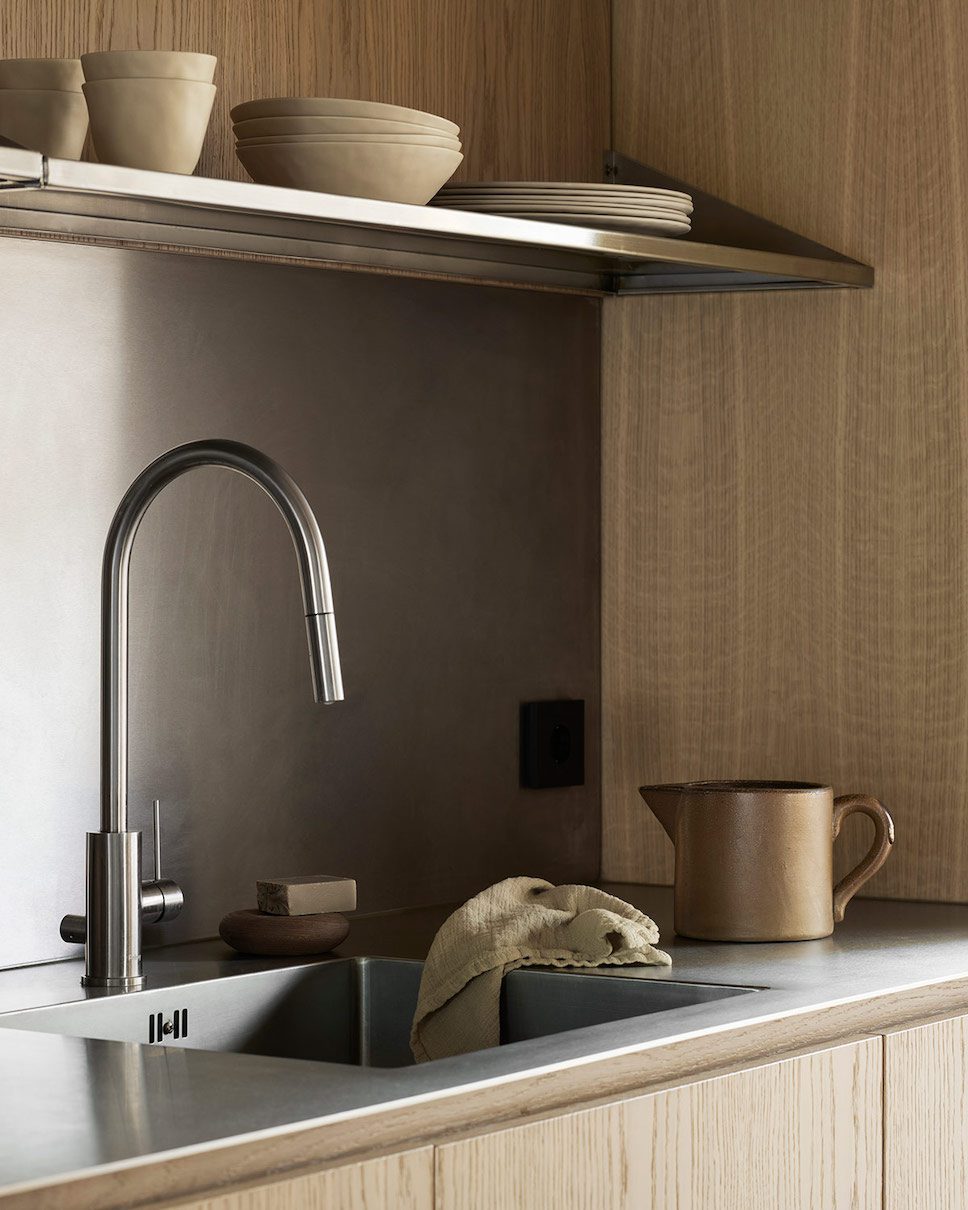 Where did the inspiration for this kitchen design come from?
The customer wanted a light and airy wooden kitchen that would fit into their architect-designed villa in Norrviken, located just outside of Stockholm. In addition to a minimalist and wooden design, smart storage with solid wooden drawers and pocket door cabinets were desired. At the centre of the kitchen is the large island which was inspired by the design of a chef's table, a place where you can sit and eat, whilst food is cooked and prepared in front of you.
What does the chef's table bring to this kitchen?
A seat at the chef's table always gives a feeling of inclusiveness and it is also an interesting experience to watch the cook preparing all the delicious food. We wanted to create that same feeling, so we designed a social hub where friends and family can socialise alongside the host couple while they're preparing a meal.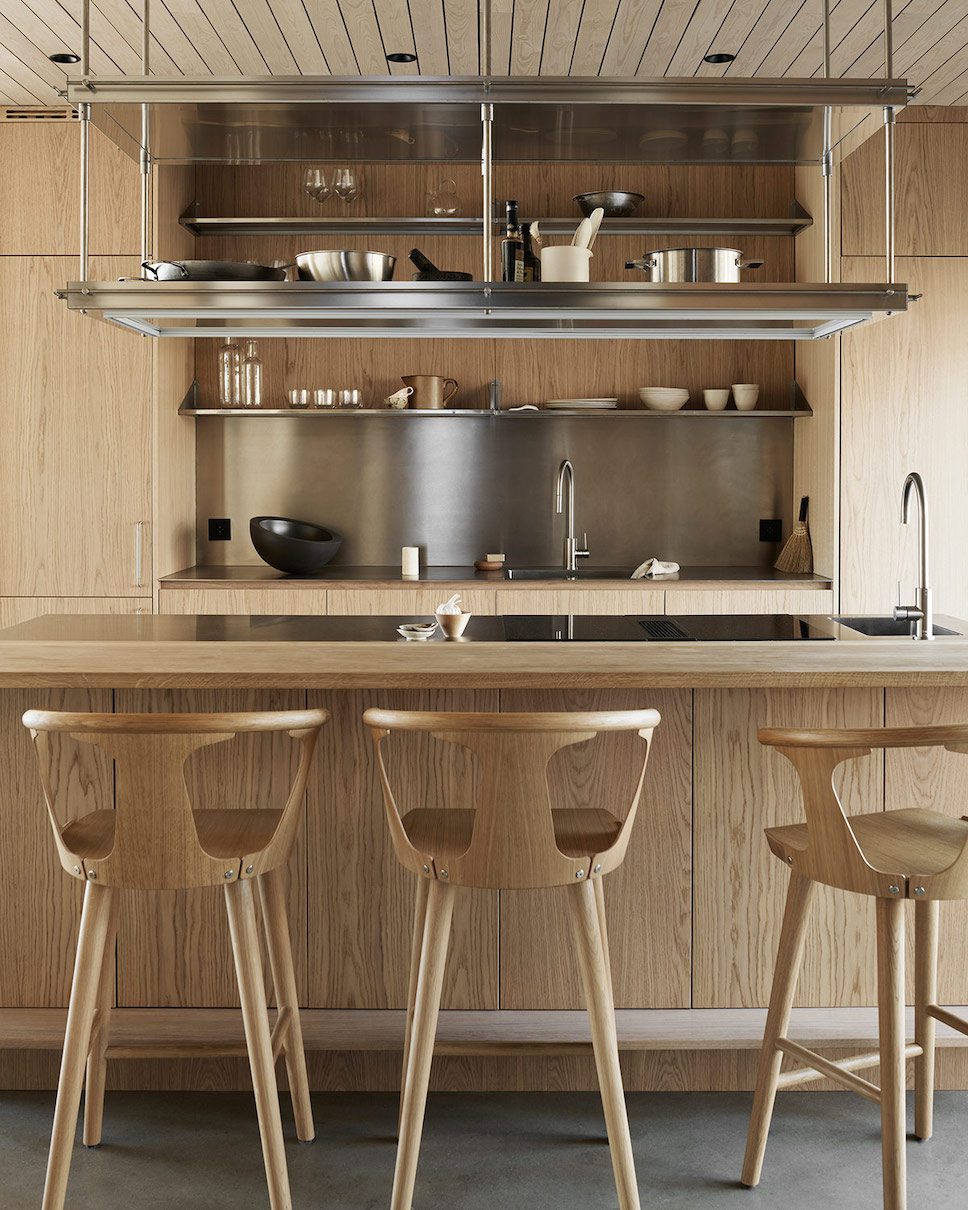 What are the details in the craftsmanship that you are proud of?
Every kitchen we build is unique. Based on the customers' needs and wants, our designers create a unique design specifically for their kitchen. We build all of our kitchens from scratch in our own carpentry studio just outside of Gothenburg, this allows us to control the whole process and ensures
the highest quality in everything we make and deliver.
Where do you source the wood you use from?
We have deliberately chosen not to work with exotic or endangered woods in any form, but instead work exclusively with locally sourced oak that we offer in several different stains; everything from black to white pigmented.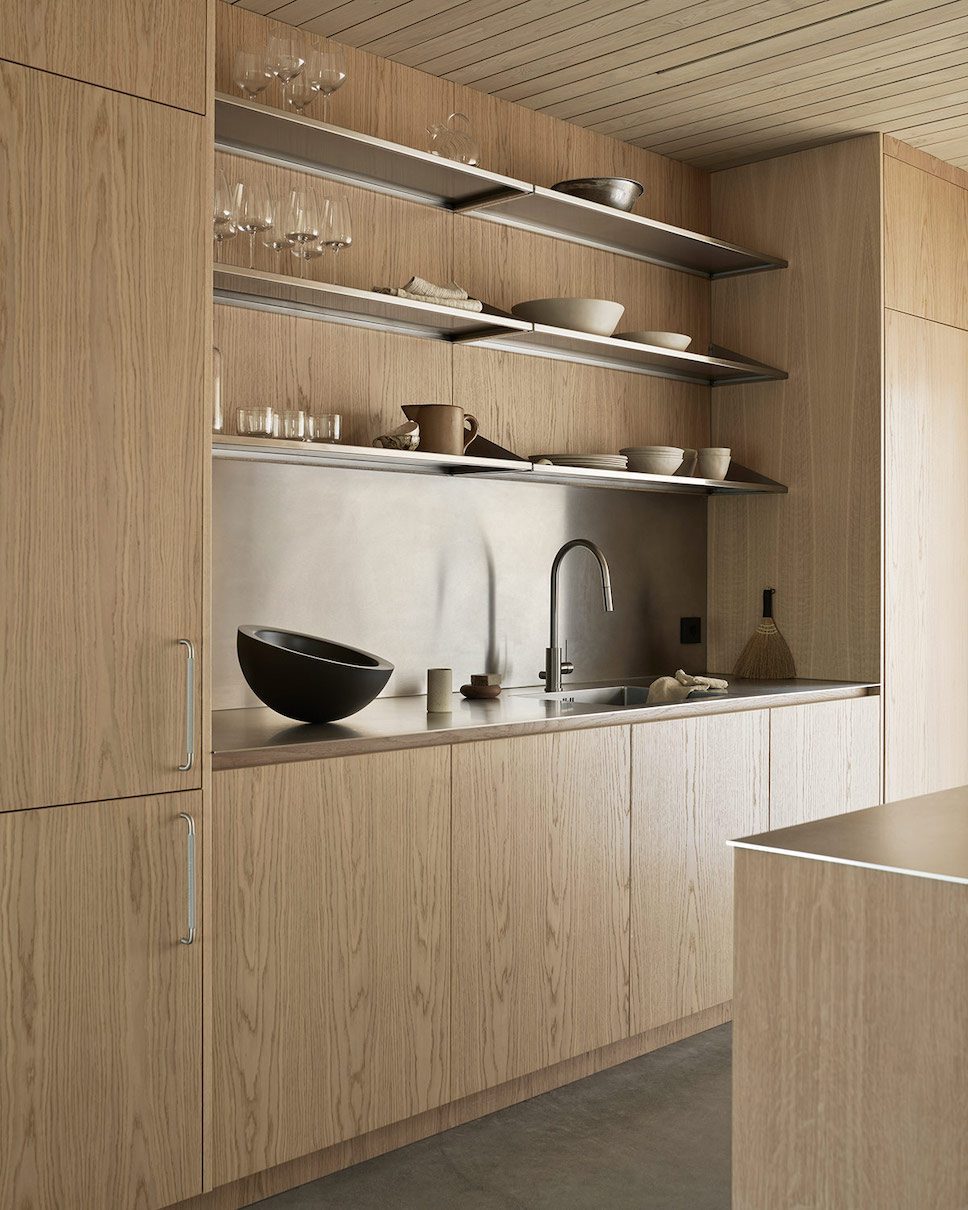 Photography by Kristofer Johnsson; styling by Pella Hedeby.
Find out how to build your dream kitchen with Nordiska Kök online.
Take a look at more of the latest design news on enki.