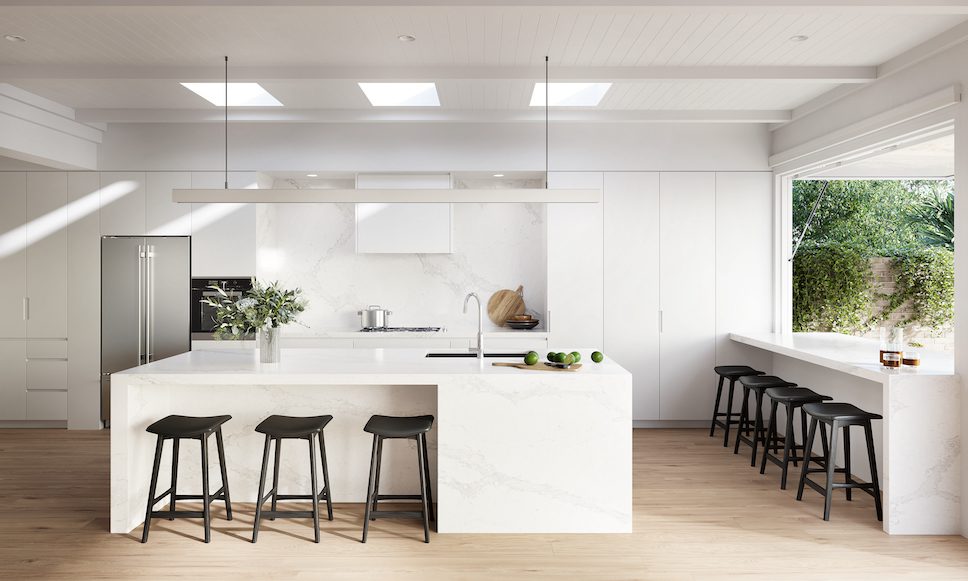 Nature inspires so much of the work of Caesarstone and the makers of engineered quartz stone are driven by their design passion and cutting-edge technological power. Working with quarried slabs of engineered stone, each with a unique and distinctive character, Caesarstone's design team aim to design surfaces that will bring a striking organic appeal into the home.
In fact, Caesarstone is so confident that its kitchen surfaces will stand the test of time that it has now introduced a lifetime warranty. Mor Krisher, Head of Product Design, explains why engineered stone is so resilient and he talks us through the process behind sourcing and designing eco-friendly surfaces…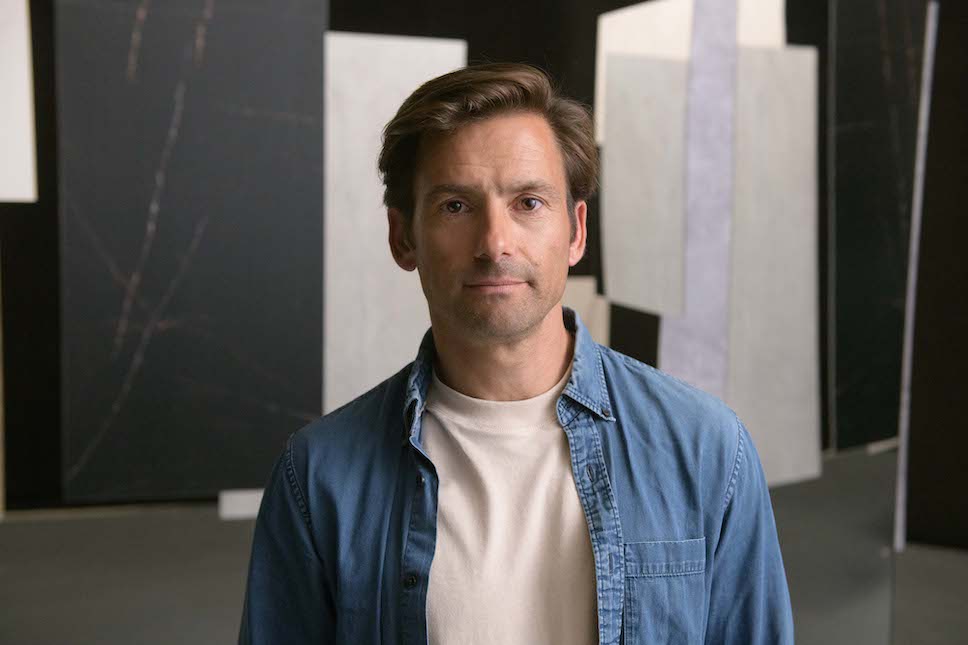 What makes a Caesarstone worktop different from other brands out there?
The market is awash with engineered stones of vastly varied quality – aesthetically and technically – and the danger is that most people assume that they are all the same. The Declare Label, which details the materials used within Caesarstone surfaces and dissipates uncertainty regarding the presence of any unwanted chemicals, has been widely adopted as a cross industry benchmark based on transparency. Third party verification means we're not marking our own homework, which for us was important.
Our surfaces have an authenticity and unique organic quality that truly sets them apart. They are found in some of the most stylish kitchens around the world and are specified by leading architects and interior designers.
Each expertly crafted slab meets the highest technical standards and promises a lifetime of elegance for the home. Our research and design teams invest heavily in their craft, studying trends and experimenting with finishes and colour tones to create collections that have a visual style and tactility.
What are the main points of difference between a quartz surface and a stone surface?
Natural stone, such as marble, is highly susceptible to staining and damage, especially in a high-traffic areas. To avoid substantial staining, consumers would have to seal their marble countertops at least annually. Quartz and porcelain, on the other hand, require virtually no maintenance.
As a result, engineered stone has overtaken natural stone as the number one, most desirable countertop material on the market. This is due to the vast array of beautiful designs available, along with its inherent durability and non-porousness, making it heat-resistant, stain-resistant, and much easier to keep bacteria-free.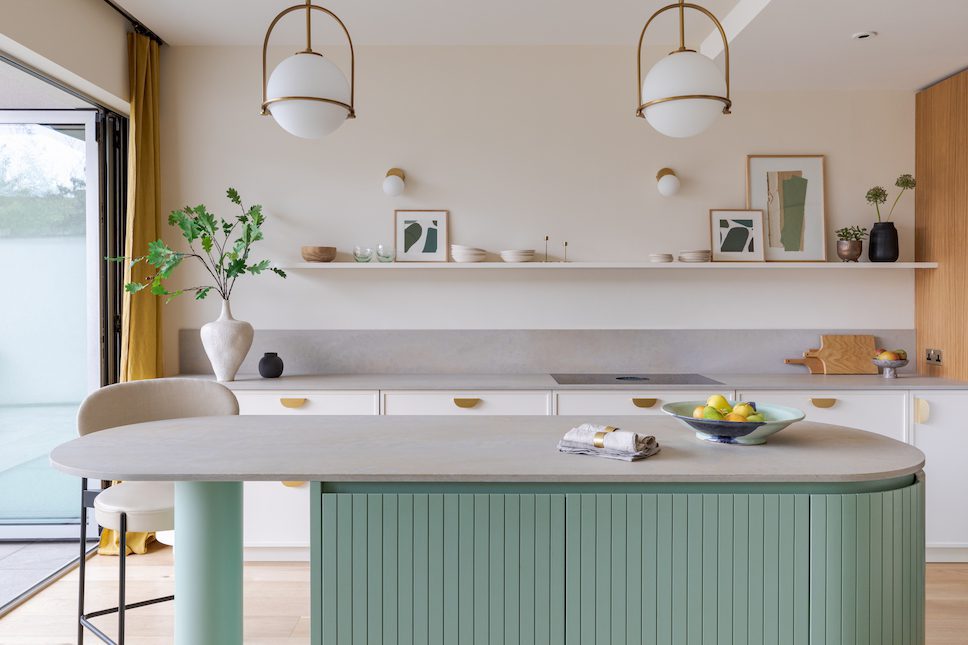 Are your worktops sustainable?
As designers we need to be the ambassadors of sustainability and the design community should be on the front line of this issue. We are committed to the superior quality, strength and durability of our products – and believe the materials used to create said products must meet the highest standards of performance and quality. Our lifetime residential warranty testifies to the superior quality of our product and offers our customers peace of mind.
How do you find balance between form and function?
The beauty of opting for Caesarstone is that you can achieve an aesthetic you love without compromising on durability. Caesarstone surfaces range from light to dark; shiny and smooth to tangibly textured; natural to urban; and minimalist to heavily veined and intricately designed.
Along with a vast range of colours and styles to suit any kitchen design, Caesarstone's worktops are among the hardest stone surfaces on the market and promise to stand the test of time. Impenetrable, dense, and resilient, the worktops are heat resistant, and both stain and scratch resistant. Equally important, our surfaces require minimal daily upkeep, and in most instances will wipe clean with a cloth and mild detergent, meaning that the heart of the home can stay clean, hygienic and beautiful at all times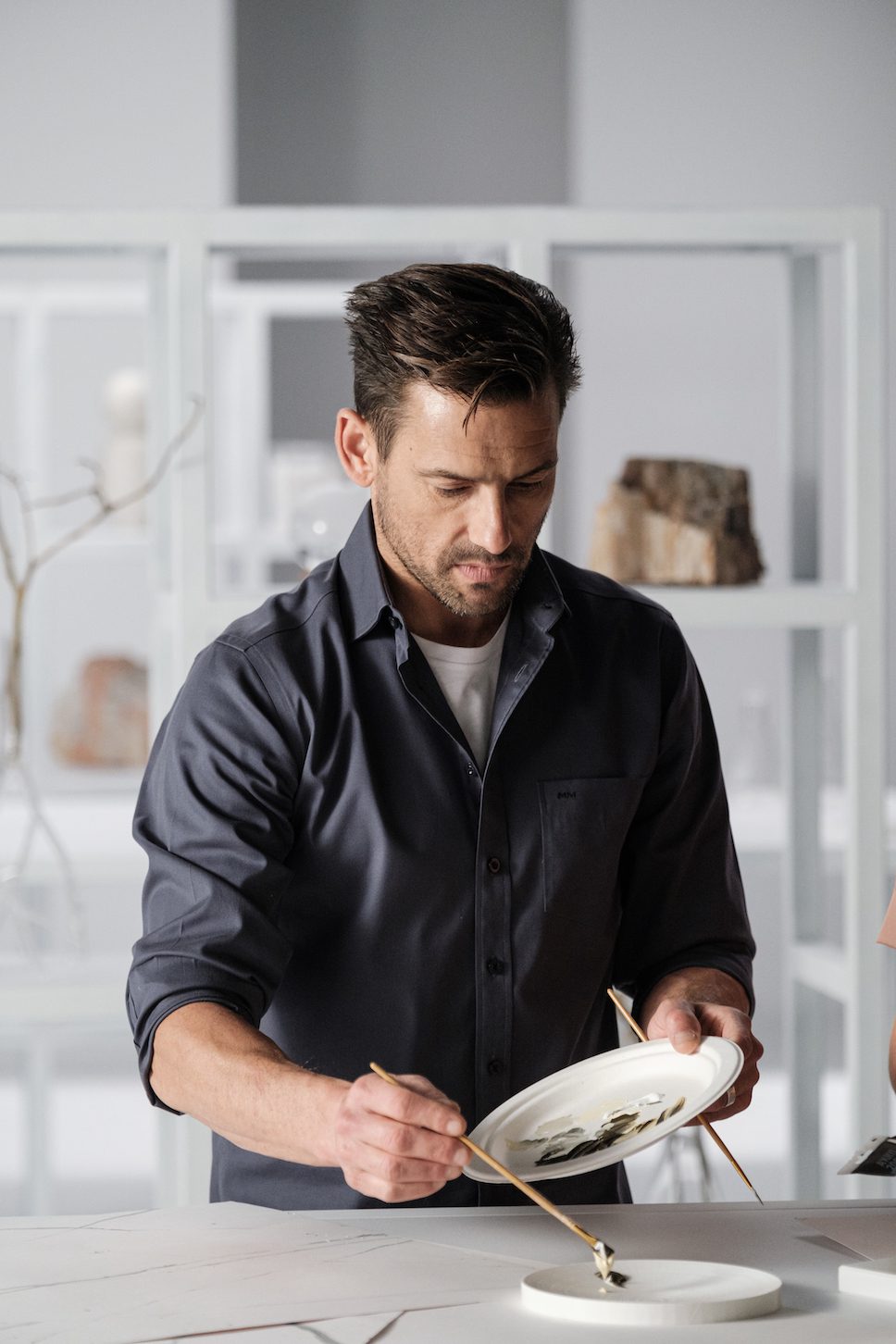 Where are your materials sourced from?
We work with a wide range of partners and suppliers across the globe and seek to secure the highest quality materials. We acquire raw materials from third-party suppliers, who ship these raw materials to our manufacturing facilities.
We work closely with our global suppliers across the supply chain and seek to ensure they provide us with quality materials and meet our environmental and social standards. Our process for approving suppliers is extensive and can take approximately 7-12 months. It can include an evaluation of a supplier's economic viability, an on-site visit, and an overview of their business operations and procedures.
When it comes to designing a new surface, how does this process unfold?
Caesarstone surfaces are years in the making; our design team spends thousands of man hours exploring trends and technologies, designing surfaces that meet current needs and promote new ones. Caesarstone has always wanted to be at the forefront of product development, so we've always had an eye on the future direction of the industry as well as, I believe, having had a hand in leading it to where we are now in terms of quality and design.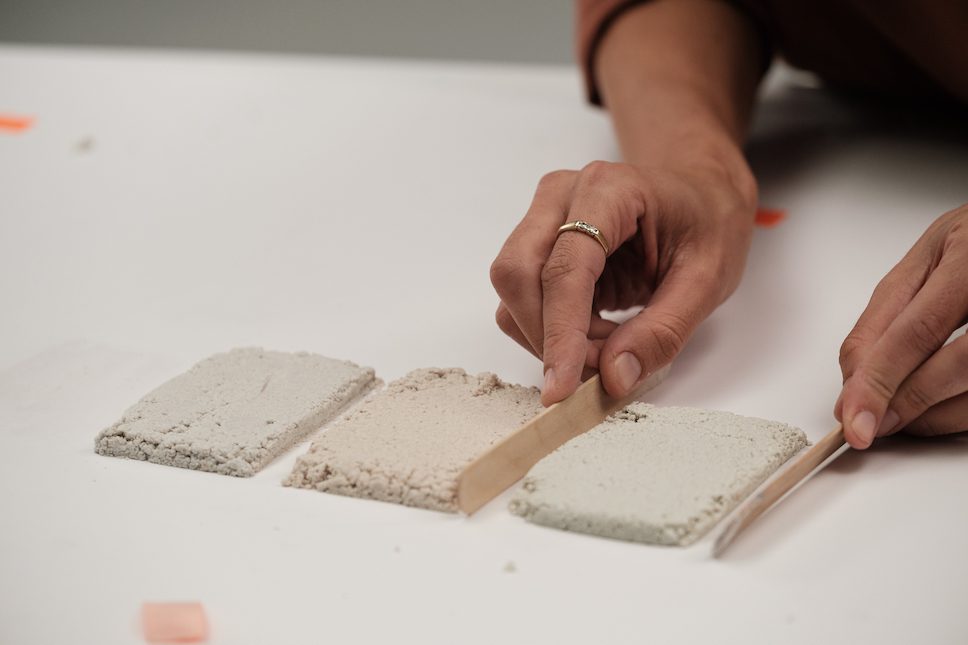 How can consumers can look after their Caesarstone worktops?
Caesarstone worktops are extremely easy to maintain. In comparison to wood and natural stone, Caesarstone surfaces require no oiling or sealing. Our worktops are non-absorbent, non-porous and extremely easy to clean, making it the ideal choice for high traffic areas such as kitchens and bathrooms.
To clean your Caesarstone surface, simply use a soft cloth dipped in warm soapy water or your everyday home cleaning products. To remove stubborn stains, gently rub with an approved cleaner, rinse and dry. Lastly, to avoid patina from forming, make sure you wipe away any liquid spills and splashes as they occur and keep your surface dry.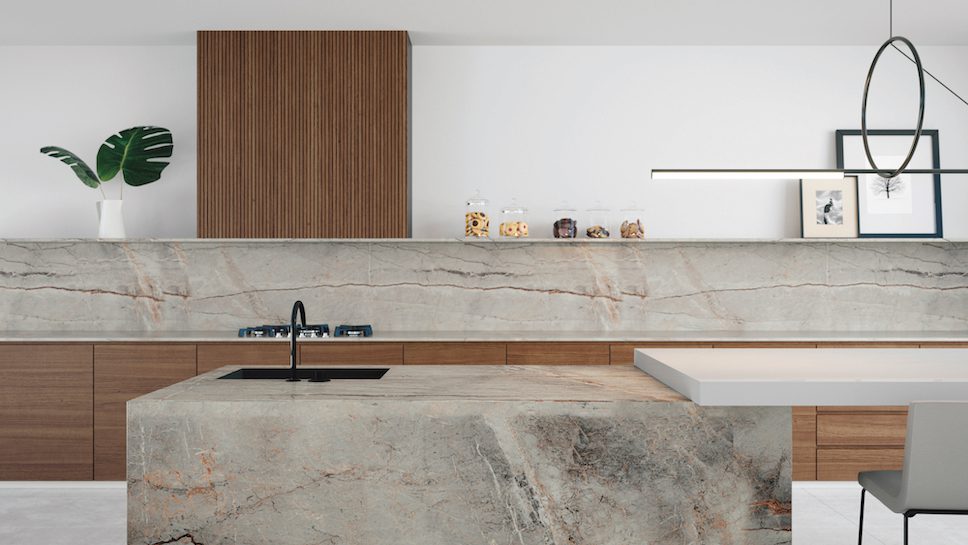 Aesthetically, what worktop do you recommend for timelessness?
When it comes to designing your dream kitchen, we always suggest prioritising truly timeless colours and designs that you will love for a lifetime. The last few years have seen a long-term move towards natural materials, earthy tones, and sustainable products.
Timeless designs evoke the opulence of white marble, the drama of granite or delicacy of tumbled pebbles, each bringing the natural world into the heart of your home. Veining and patterns go from the elegantly understated through to rich, bold and striking stones. Texture and natural patina are found in our contemporarily styled Metropolitan Collection, which includes surfaces suited to rustic, industrial and minimalist spaces.
What can we expect next design-wise from the brand?
Caesarstone exists in a perpetual state of research and development. We are already looking at collections for 2024/2025, for example. We like having this long-term view, always developing ahead-of-trend designs. And as ever, we will be looking to our core business to develop the next generation of high quality, high design surfaces.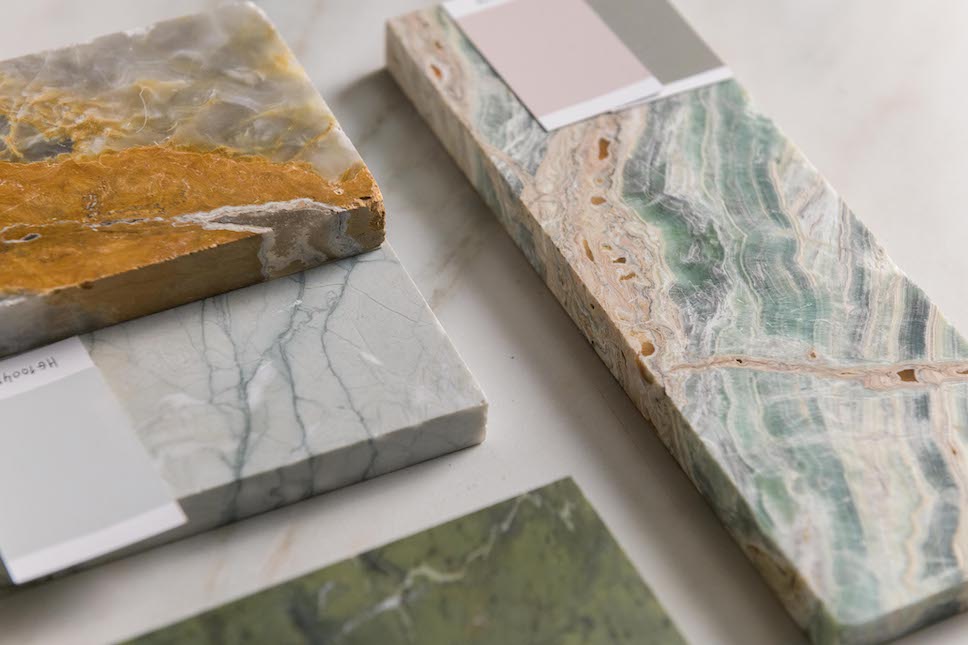 This is a sponsored article, created as part of a partnership between enki and Caesarstone
Discover the full range of high-quality quartz and porcelain kitchen worktops from Caesarstone.
Read lots more design news here on enki, including news on the opening of Mud Australia's Marylebone store, which is filled with the company's handmade porcelain homewares.