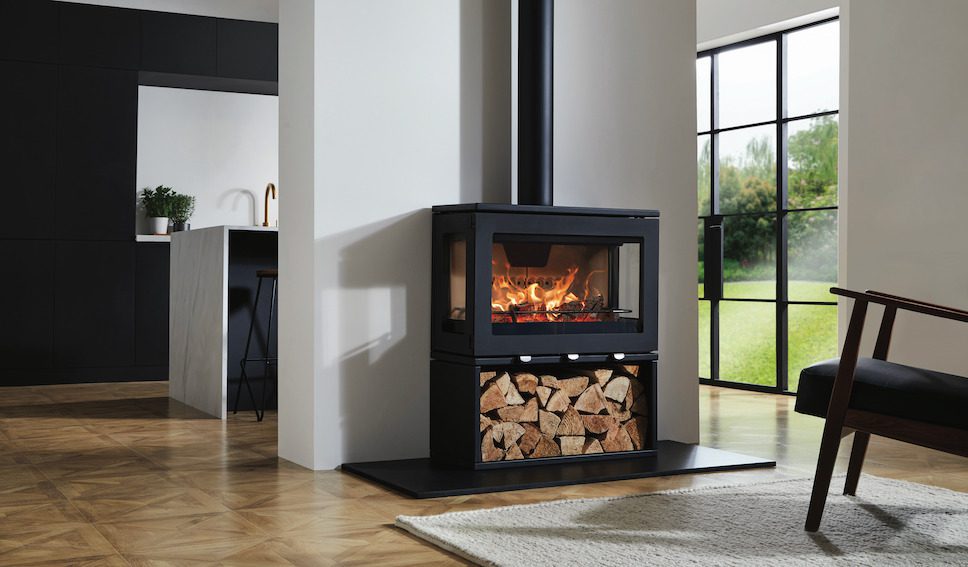 Stoves are a valuable addition to your heating system, especially if you are looking to improve the energy efficiency of your home. They are a cost-effective heating option as they burn relatively inexpensive fuel and reduce the need for central heating and cut down the use of electricity and gas.
Woodburning stove experts Charlton & Jenrick have introduced a PurevisionTM HD range of stoves, for example, which contain technologically advanced patented design features that result in clean-burning performance and thermal efficiency of up to 87.2%.
With lots to consider when choosing an efficient stove, from making sure it's the right fit for your home to cleaning and maintaining your stove, we talk to Peter Mintoft, Managing Director at Charlton & Jenrick, as he gives us his top tips on how to heat your home efficiently throughout the winter months…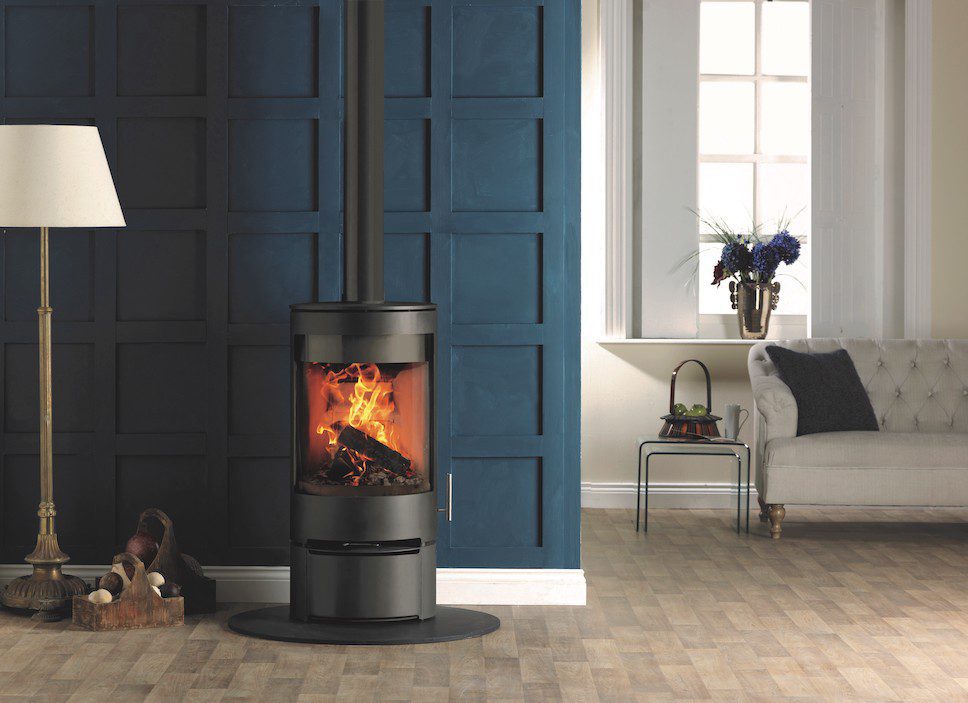 1. Use seasoned wood only
Use seasoned wood, ideally with a moisture content of no more than 20%. Burning firewood, if done so correctly, is highly environmentally friendly and sustainable as long as:
You are using wood from sustainable woodland
You burn seasoned wood
You are burning seasoned wood on an EcoDesign stove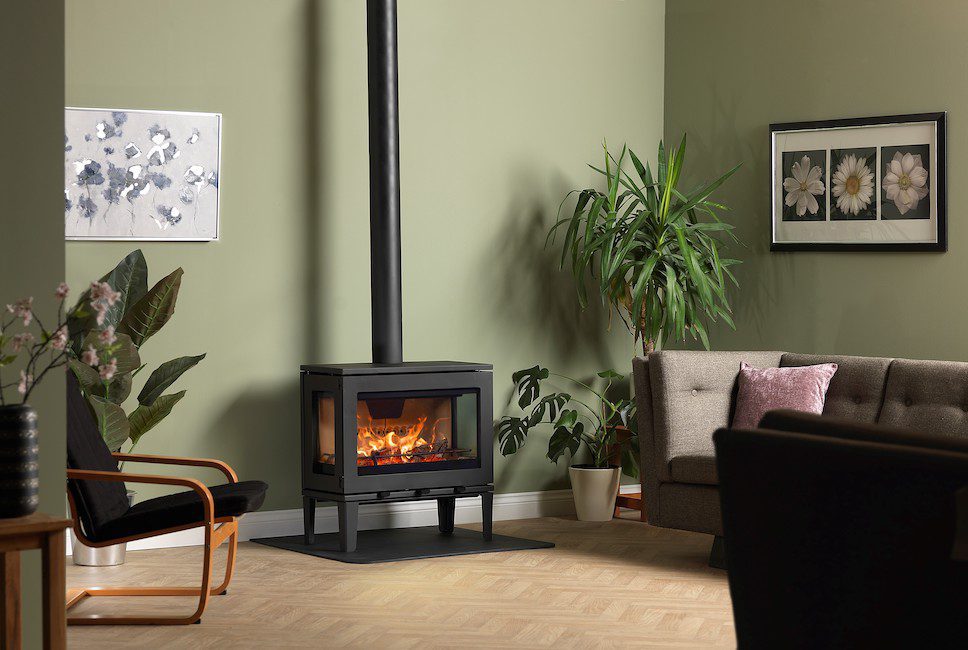 2. Use an efficient stove
An EcoDesign stove is best. It's much more efficient than an open fire or outdated stove that does not use EcoDesign technology.
The SIA (Stove Industry Alliance) used the services of a research company, Kiwa Gastec, whose report shows that modern clean-burning EcoDesign stoves can reduce particulate emissions by up to 90% compared to an open fire and 80-84% compared to an old stove. This finding was so important that the SIA created an 'EcoDesign Ready' labelling scheme to promote stoves meeting the efficiency and emissions regulations. Since 2017, the industry's main manufacturers, including Charlton & Jenrick, have ensured that all newly designed wood burning stove models meet European environmental standards for particulate emissions.
When researching a new stove ensure you should look for the SIA EcoDesign Ready Certification, SIA DEFRA Exempt for Wood Burning in Smokeless Zones (in the UK) and as well as meeting the more stringent clearSkies certification.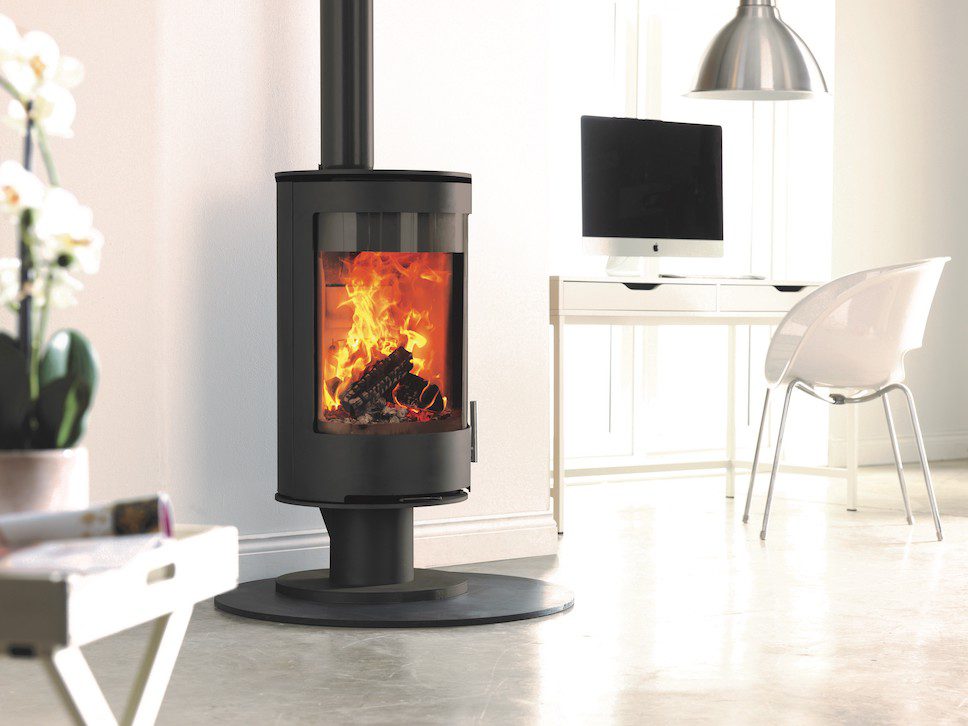 3. Remember the top-down lighting method
There are a number of methods to light a stove, where speed and efficiency with a good burn and creating the least amount of smoke as possible should be at the forefront of your mind.
Using the tried and tested top-down method is best as it helps ensure:
A cleaner and quicker ignition with less smoke
A hotter and longer burn for the duration of the fire
The science behind top-down:
The top-down method is recommended as it produces a great deal of heat with minimal smoke. This is a concept known as 'complete combustion'. If you light a fire from the bottom, the flames have a hard time heating the wood above it.
Heated wood from the larger logs releases gases that create smoke. With the top-down method, the flames from the kindling will heat the larger logs at the bottom – and this creates much less smoke.
4. Keep a fire hot
Keeping a fire hot and not "running down" what you have is a good idea. When a fire is hot, it's efficient. Letting it use up the firewood before adding more will ultimately use more fuel, so try to avoid this.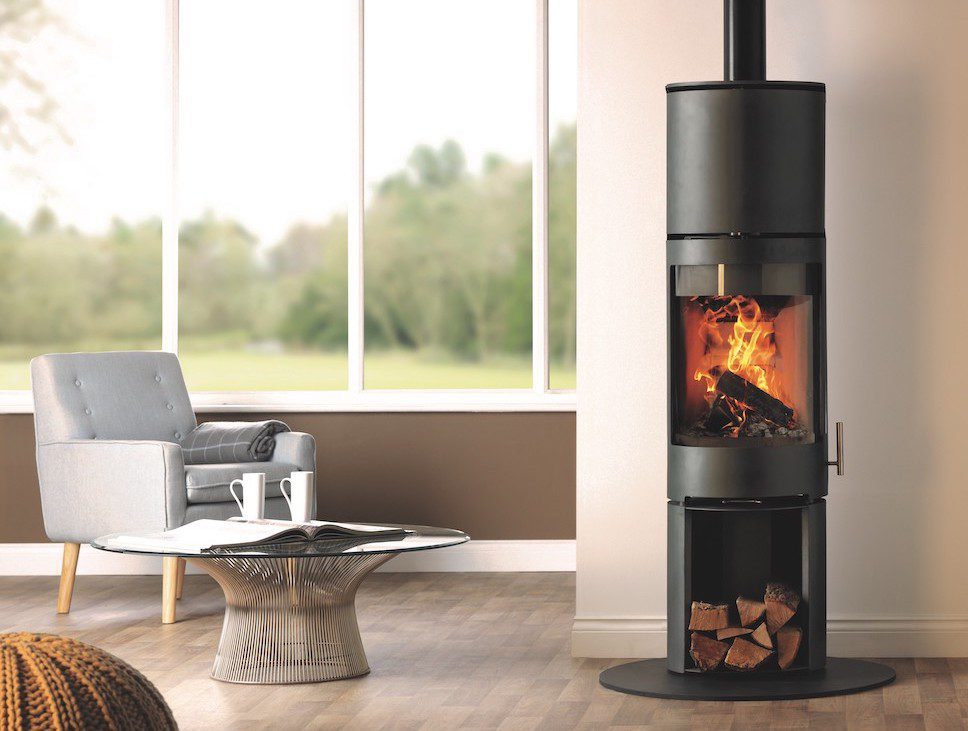 5. Have your chimney and flue swept regularly
In the UK HETAS* recommends that you should have your chimney swept at least twice a year when burning wood. It's much safer to use a time-based measure to know when to have your chimney swept. This is not always possible, for example, if you have moved into a new property. There are some telltale signs that your chimney needs sweeping:
If your room fills with smoke when a fire is lit
There is a bad odour coming from the chimney
Visible tar deposits or soot dropping into the fireplace
If your fire takes a long time to start
EcoDesign stoves produce up to 80% lower emissions than old stoves and are up to 90% better than an open fire. They are a genuine low-carbon alternative to using fossil fuels and can easily work as part of a local renewable fuel ecosystem. Stoves use logs from thinning (woodland management) and dead tree removal that would otherwise rot and produce waste gases.
* HETAS – Heating Equipment Testing and Approvals Scheme, the UK's official body recognised by the government to authorise solid fuel domestic heating appliances, biomass, fuels and services.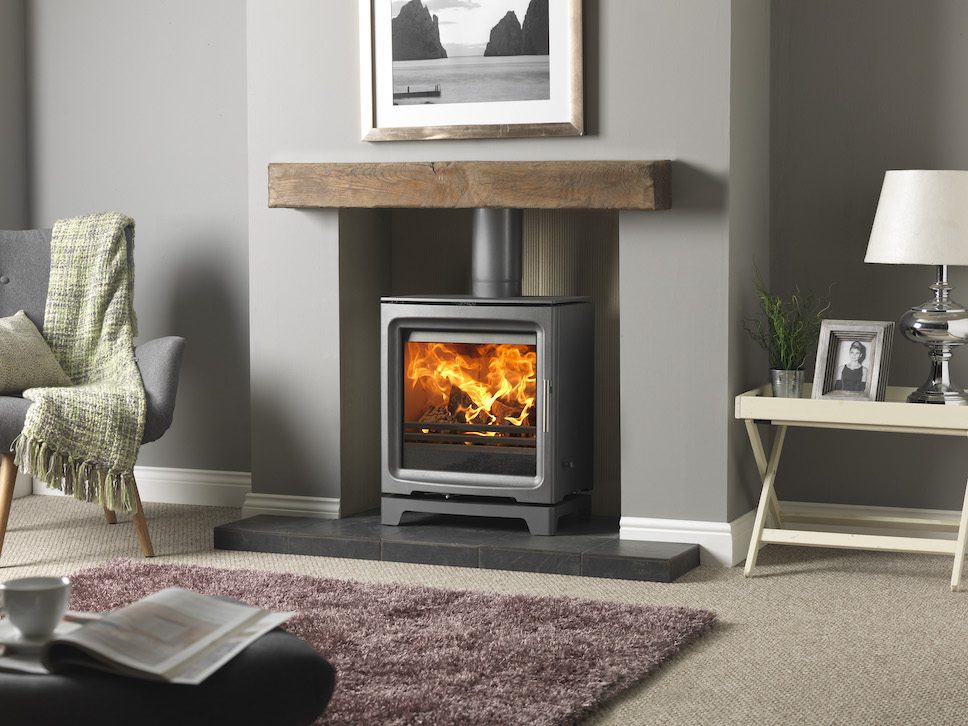 This is a sponsored article, created as part of a partnership between enki and Charlton & Jenrick.
Discover more about Charlton & Jenrick, industry leading makers of woodburning stoves and electric and gas fires.
Read more design news on enki, including the opening of the new Mud Australia store on London's Marylebone Lane, where you'll find an array of beautiful and sustainable handmade pottery.