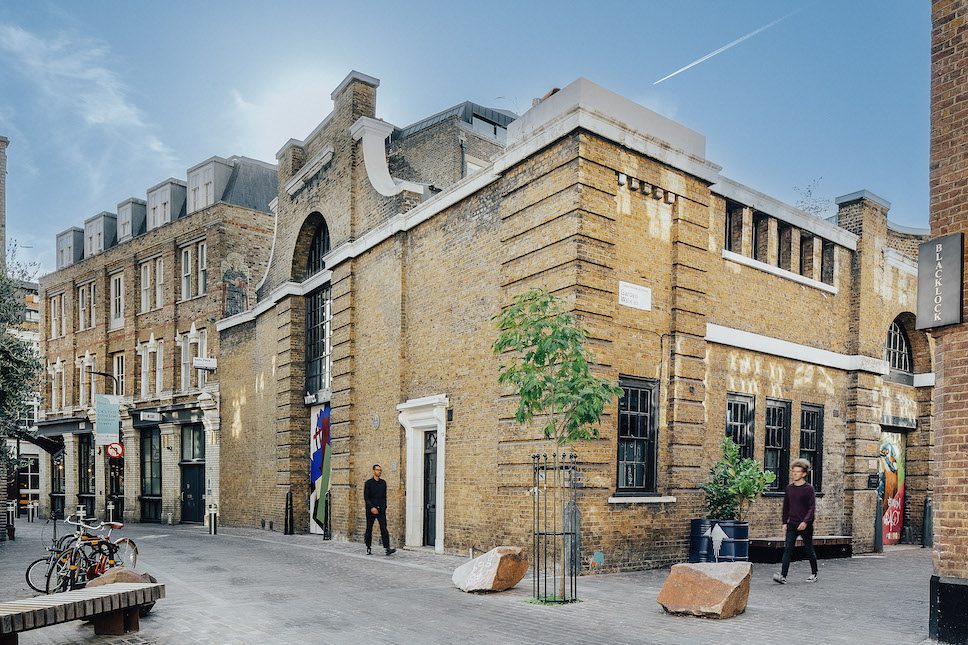 Bringing together like-minded businesses and a host of creative events in East London, Shoreditch Design Triangle 2023 makes its return from 16th-24th September.
The jam-packed event programme presents a mix of must-see exhibitions and installations, diverse workshops, talks and tours, as well as plenty of design-led showrooms to visit.
Read on as we tell you more about some of the not-to-be-missed festival highlights…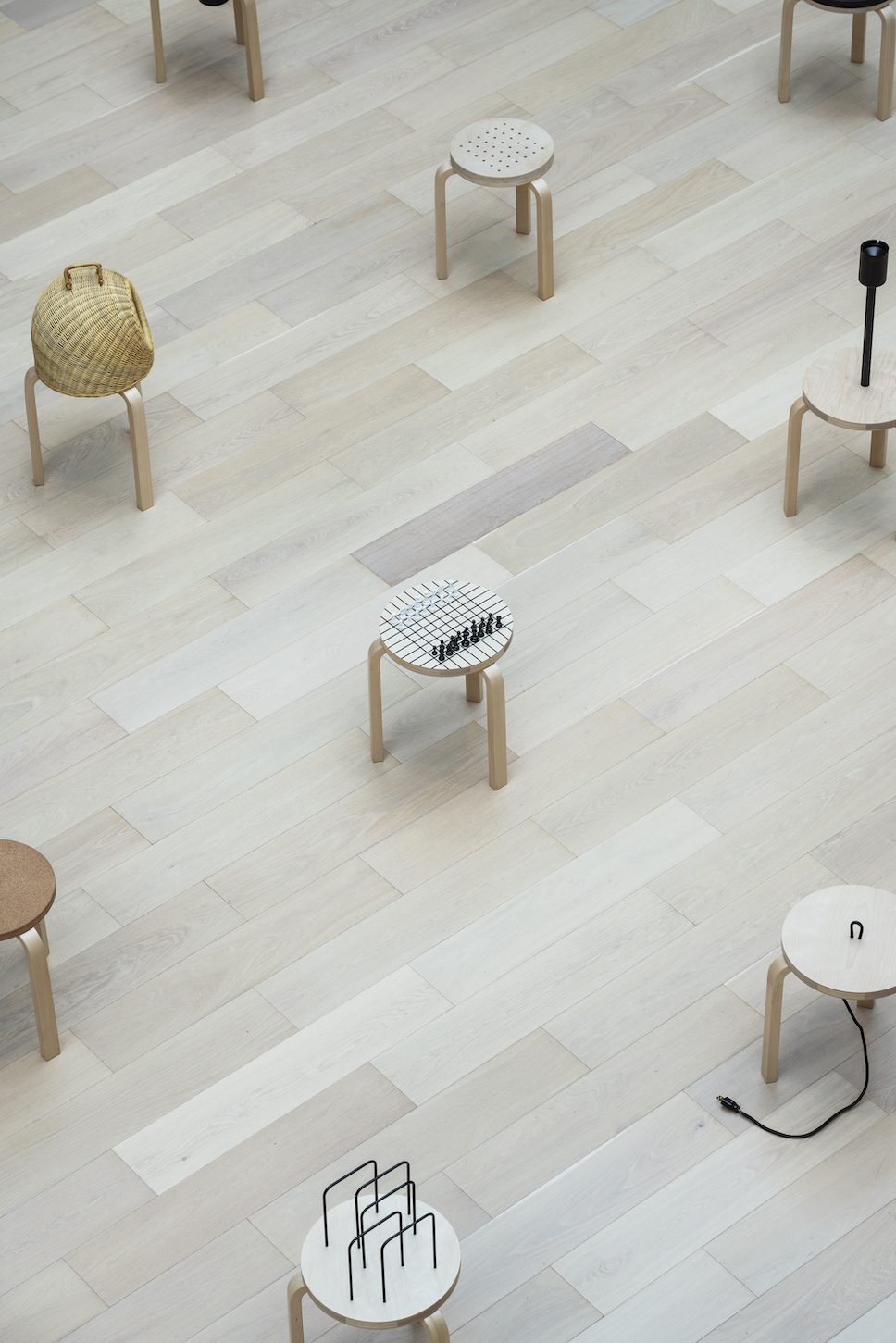 Hackability of the Stool exhibition
Finnish brand Artek will be staging its Hackability of the Stool exhibition, developed by Japanese architect Daisuke Motogi at the Vitra Tramshed showroom (pictured above). It will run from 19th September until 6th October, coinciding with London Design Festival.
The research project and exhibition features 100 ideas for altering the iconic Stool 60, which was originally designed by Alvar Aalto in 1933. Marking the 90th anniversary of the iconic modernist furniture piece, Hackability of the Stool looks at ways in which furniture can be reused or 'hacked' to produce a interesting new take on the design, therefore challenging the idea of overproduction and the need for new.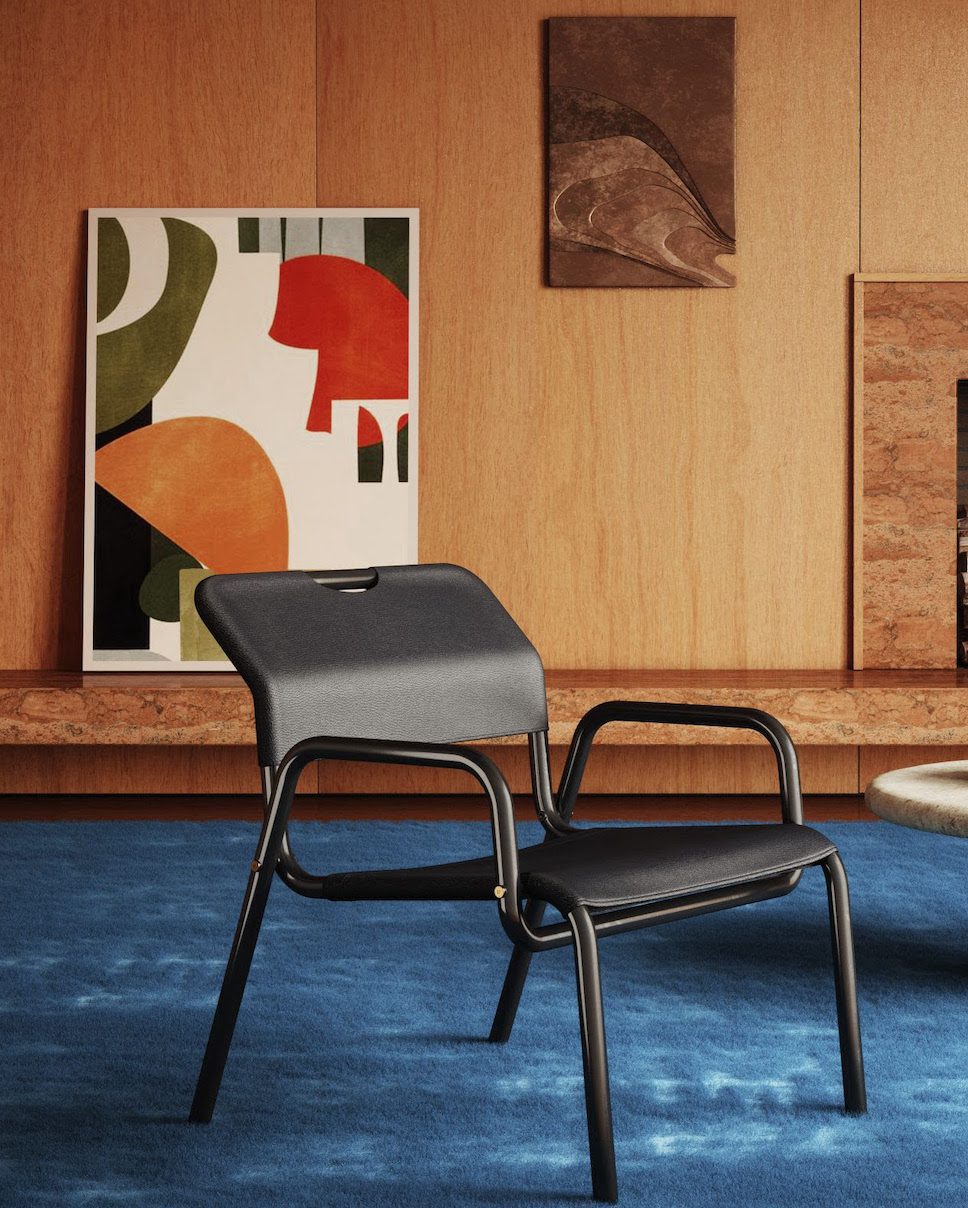 A Decade of Details with Buster + Punch
Don't miss Buster + Punch, a humble brand which started in a garage in East London, building custom motorbikes and solid metal interior details. During Shoreditch Design Triangle, it celebrates its 10-year anniversary with its installation titled A Decade of Details.
This showcase will display a collection of its hardware, lighting and switches – plus, it will mark the launch of a special lounge chair called Chopper (pictured above), first designed 50 years ago by Marcello Minale who is the father of Buster + Punch founder Massimo Buster Minale.
Six Dots Design presents The Localist Café
Designers and advocates of buying locally made products, Six Dots Design will present The Localist Café. Situated inside the Shoreditch Arts Club, over 40 London and UK creatives, makers, and manufacturers will come together to create a functional café (pictured above).
Visitors will get a real taste of what London's local makers have to offer, including objects made by Common Design, Matan Fadida, and Kaymet.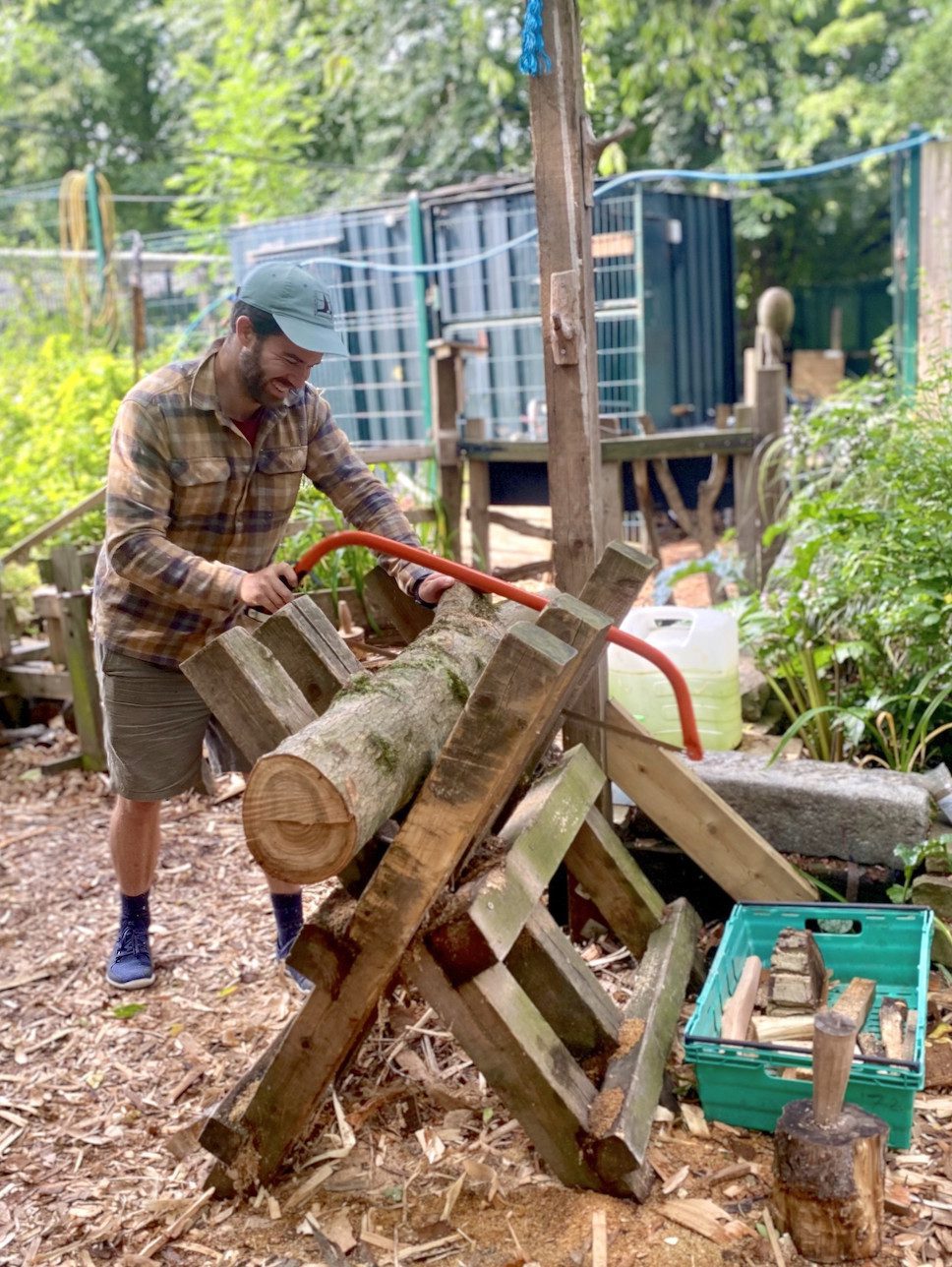 London Green Wood welcomes visitors to Hackney City Farm
A not-for-profit cooperative and community of green woodworkers based at Hackney City Farm, London Green Wood (pictured above) will be exhibiting a selection of handmade chairs. Be sure to stop by and discover how they work with unseasoned, locally grown waste wood from tree surgeons.
"Of the tens of thousands of trees lost in London every year, we save a few to make unique chairs and stools, amongst other objects such as spoons, bowls, cups, and sculpture pieces," the woodworkers explain.
SCP introduces Soft Power
Soft Power will feature four different shows under one roof, revealing sustainable design and enduring ideas. The SCP 2023 Collection, by Matthew Hilton, Philippe Malouin, Donna Wilson, Wilkinson & Rivera, and Terence Woodgate, will consist of sustainable upholstery designs, all made by hand ay SCP's specialist factory in Norfolk, UK.
One to also look out for at SCP is Sons of Beasley, a display by Carl Clerking and Alex Hellum including samples of work produced from scrap components at the Beasley Brothers repair shop. They will present a new collection of chairs and other furniture.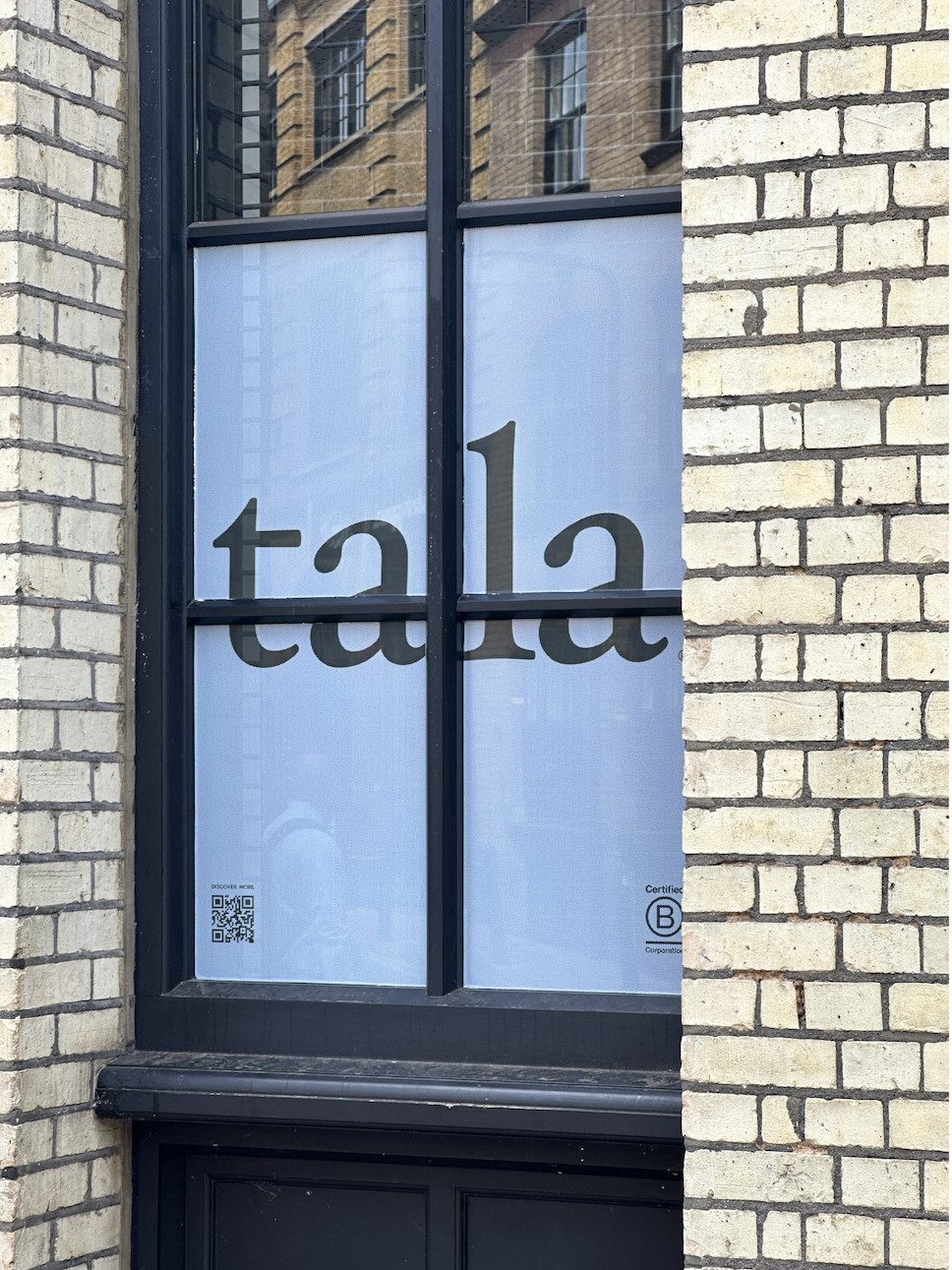 Tala opens the doors to its flagship showroom
First set up by three university friends who believed great design was the fastest way towards achieving a low-carbon planet, lighting brand Tala (pictured above) is set to open its first permanent showroom in Shoreditch this September.
Located on 40 Rivington Street, the showroom will be right at home in the hub of a vibrant design community, alongside neighbours such as Vitra, Buster + Punch, SCP, and Lee Broom. It's at the heart of Shoreditch Design Triangle 2023, so swing by and explore the beautiful lighting displays, from the original designs to the new collections.
Bamboo by Jasper Morrison Shop is not to be missed
Placing focus on bamboo as a material for the modern world, the Bamboo exhibition is an exploration of this beautiful, natural material's hidden qualities. Exquisite handcrafted objects from Japan (pictured above) will show bamboo's use in the household and in industry, illuminating not only its strength but its versatility too.
Lee Broom showcases new lighting editions
For London Design Festival 2023, Lee Broom is presenting new additions of his acclaimed lighting designs in the flagship showroom on Shoreditch's Rivington Street.
The showroom has been reconfigured to exhibit a wider selection of Lee Broom furniture, lighting, and accessories, including the new Altar wall light (pictured below). Carved from solid English oak, the wall-mounted Altar is an ode to Broom's exploration into the angular forms of midcentury churches and altars.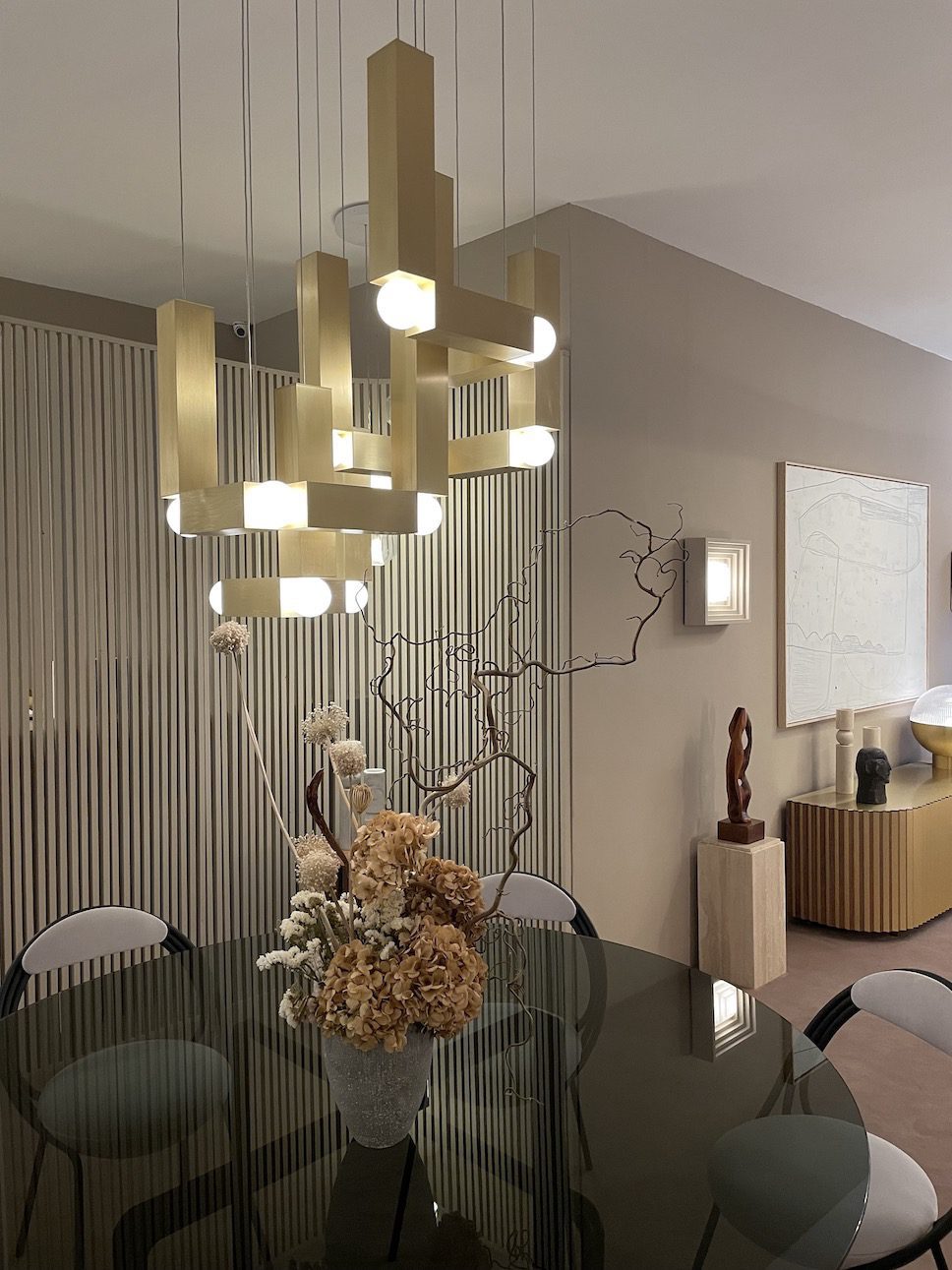 Take a look at the full programme online for all the not-to-be-missed Shoreditch Design Triangle 2023 events taking place this September.
Delve into other design news on enki, including the launch of three, new water-saving taps from Duravit and our latest Meet the Maker interviews.