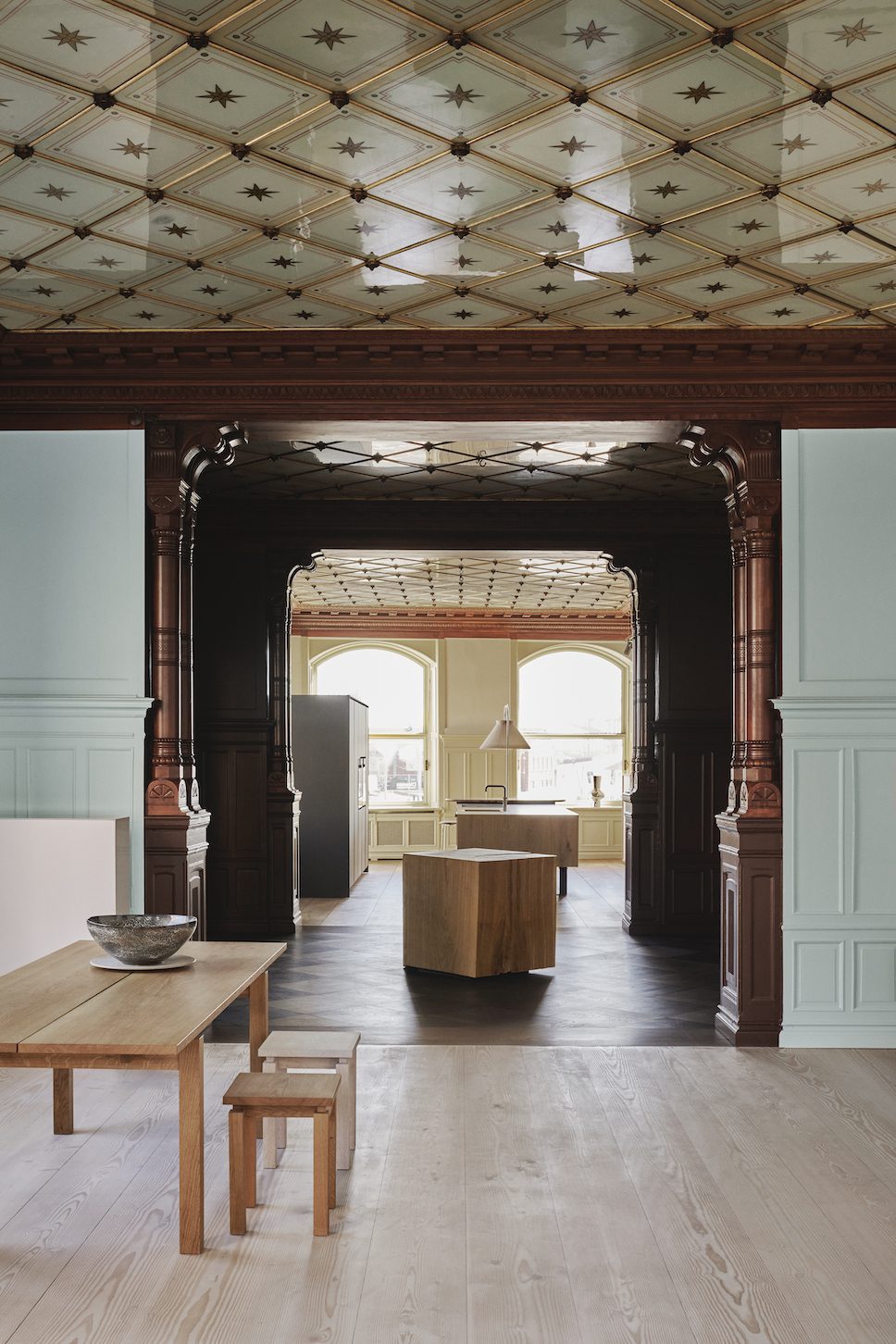 Garde Hvalsøe has unveiled its redesigned Aarhus showroom housed in a Renaissance building, with grand interiors providing the backdrop.
Designed for cabinet maker Garde Hvalsøe, the showroom in Denmark plays host to the furniture brand's signature handcrafted kitchens and walk-in wardrobes. The designers at Copenhagen-based Bunn Studio have carefully curated the 600 square-metre space, which is split over two levels with six different rooms, to present an edit of the brand's key furniture pieces in a stylish way.
"Bunn Studio has designed a bright and beautiful space where we can truly showcase our craftsmanship, our holistic approach to design, and our quest for exquisite quality," commented founder Søren Hvalsøe Garde.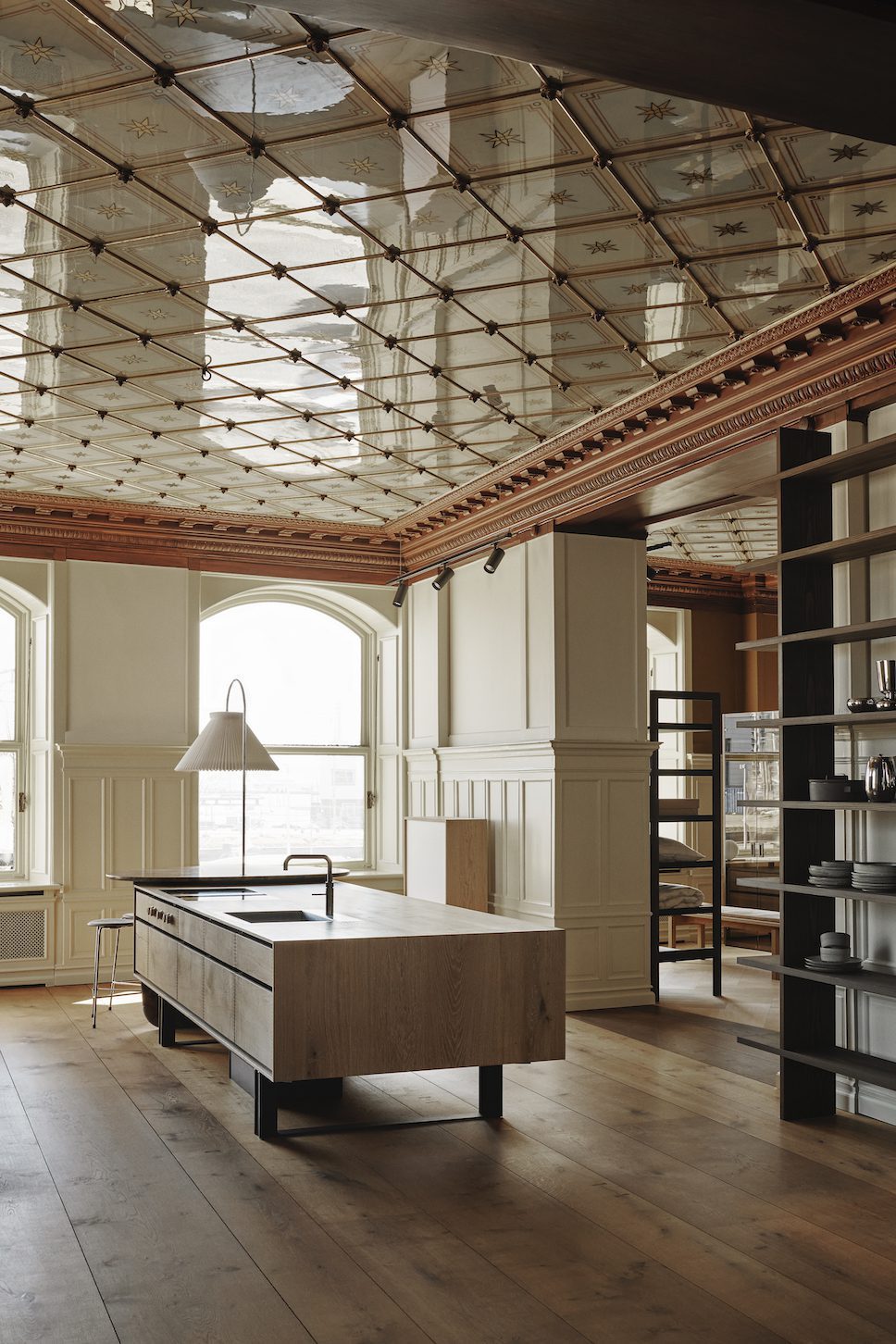 Using the historic building's large windows as a starting point, Louise Sigvardt and Marcus Hannibal of Bunn Studio set about creating a welcoming and laid-back space that would invite guests to appreciate the detail in the craft. It's a departure from the typical "look" of a showroom, with relaxed environments designed to help customers visualise the furniture in a home-like setting.
"The layout is built with elements from a classic American high-end apartment, including an entrance/kitchen, lounge area, and a bedroom/self-care area," described Bunn Studio. "The colour scheme also honours existing features of the space. Painting the top of the walls in a dark chocolate tone helps pull the ceiling down to create a more intimate, cosy, and domestic atmosphere."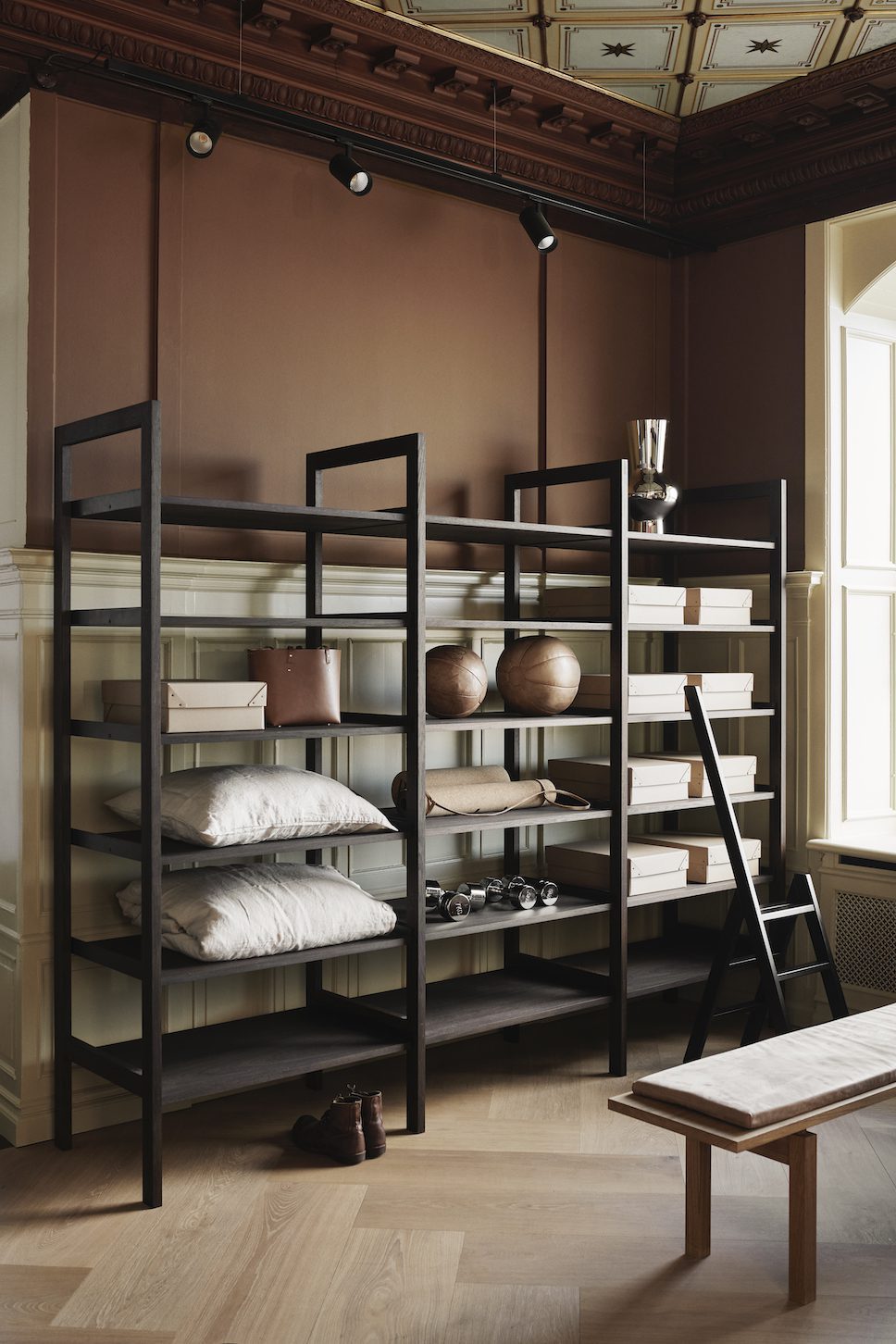 The interior design highlights the contrast between the historic architectural features of the building and the contemporary minimalism that so beautifully characterises the Garde Hvalsøe furniture. For example, the original ornamented columns, mouldings, and the hand-painted glass ceiling draw the eye into the intricate detailing, while the grained wood and monolithic glass cabinets add a modern touch.
To keep a flowing movement throughout, Bunn Studio has created an open layout with no doors or divisions between the rooms. This allows visitors to move freely and creates a clear sight line from the entranceway to the mirror at the opposite end of the showroom.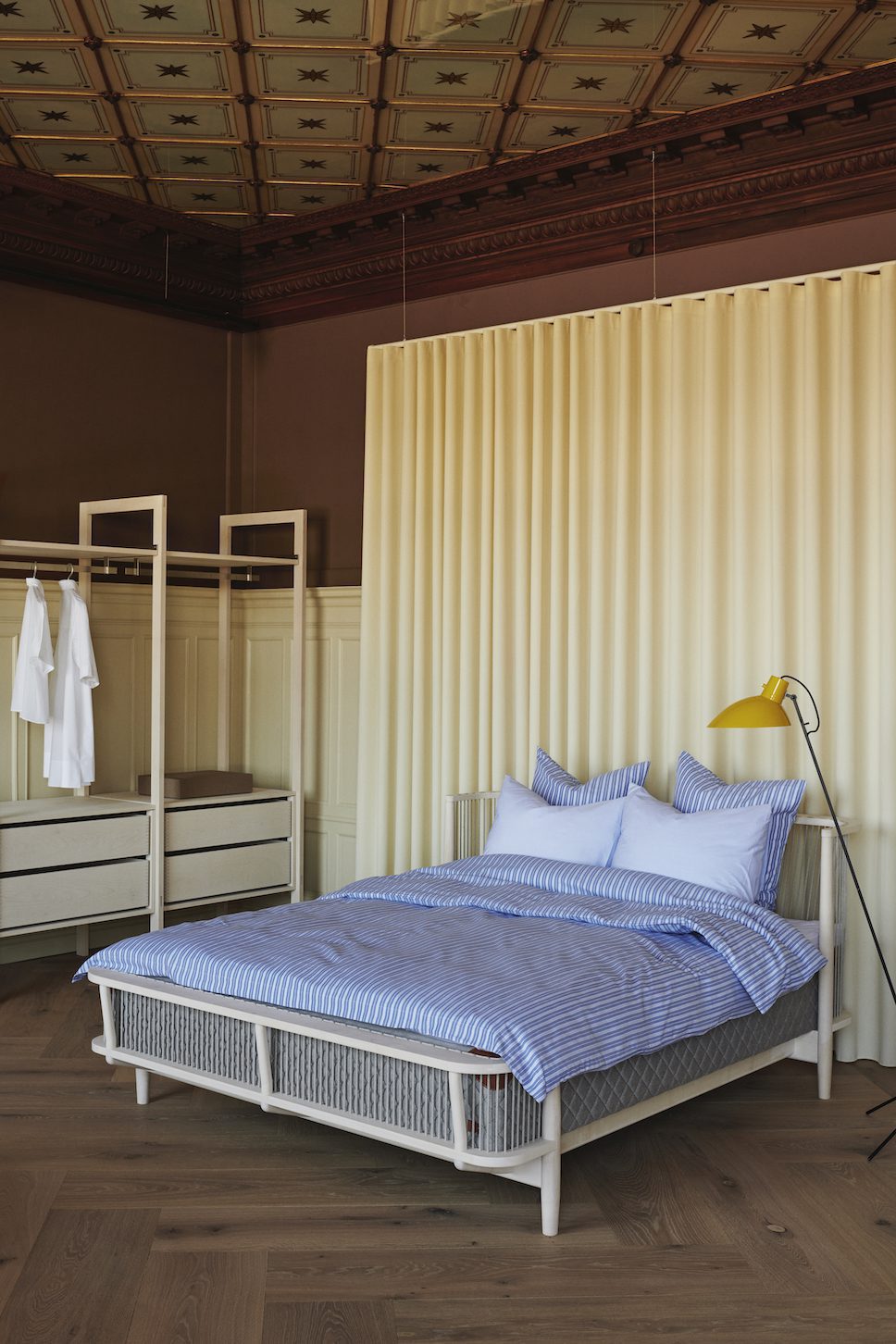 Photography by Michael Rygaard.
Take a look at the bespoke furniture solutions by Garde Hvalsøe, and other curated interiors projects by Bunn Studio.
Explore other inviting showroom spaces here on enki, from this reinvented printing house transformed for Normann Copenhagen to this experience-led bathroom showroom for Coalbrook.