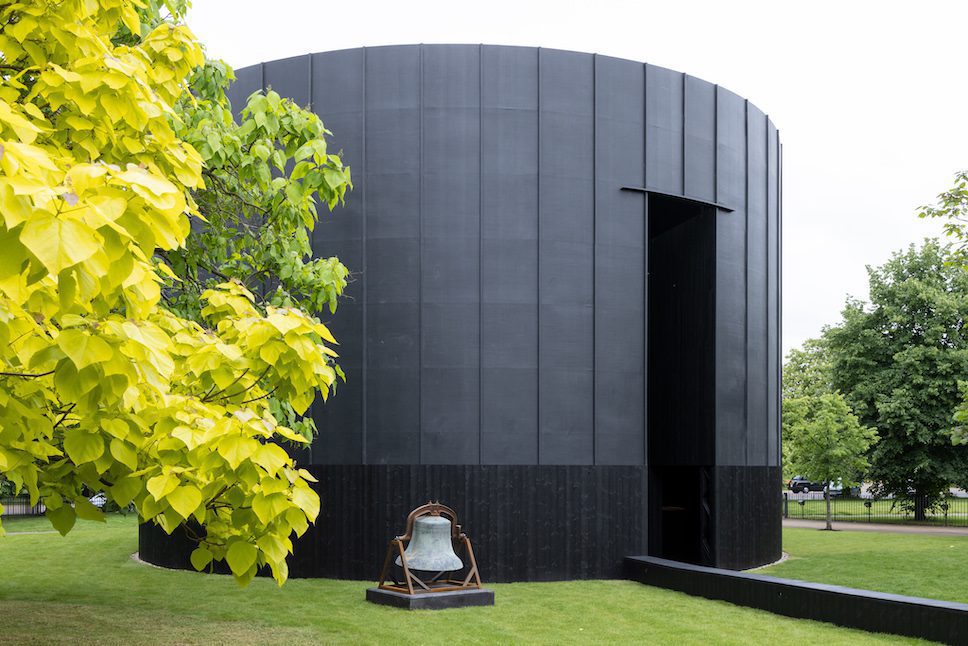 Theaster Gates, the first non-architect to be chosen to design the Serpentine Pavilion, opens the timber-built Black Chapel to the public.
Black Chapel is the 21st pavilion in a series built in the Serpentine gallery's garden in Kensington Gardens, Hyde Park, London, with a strong focus on reusability and lowering carbon footprint. The blackened timber structure is lightweight weight and fully portable, and will be demounted and rebuilt elsewhere after the summer installation.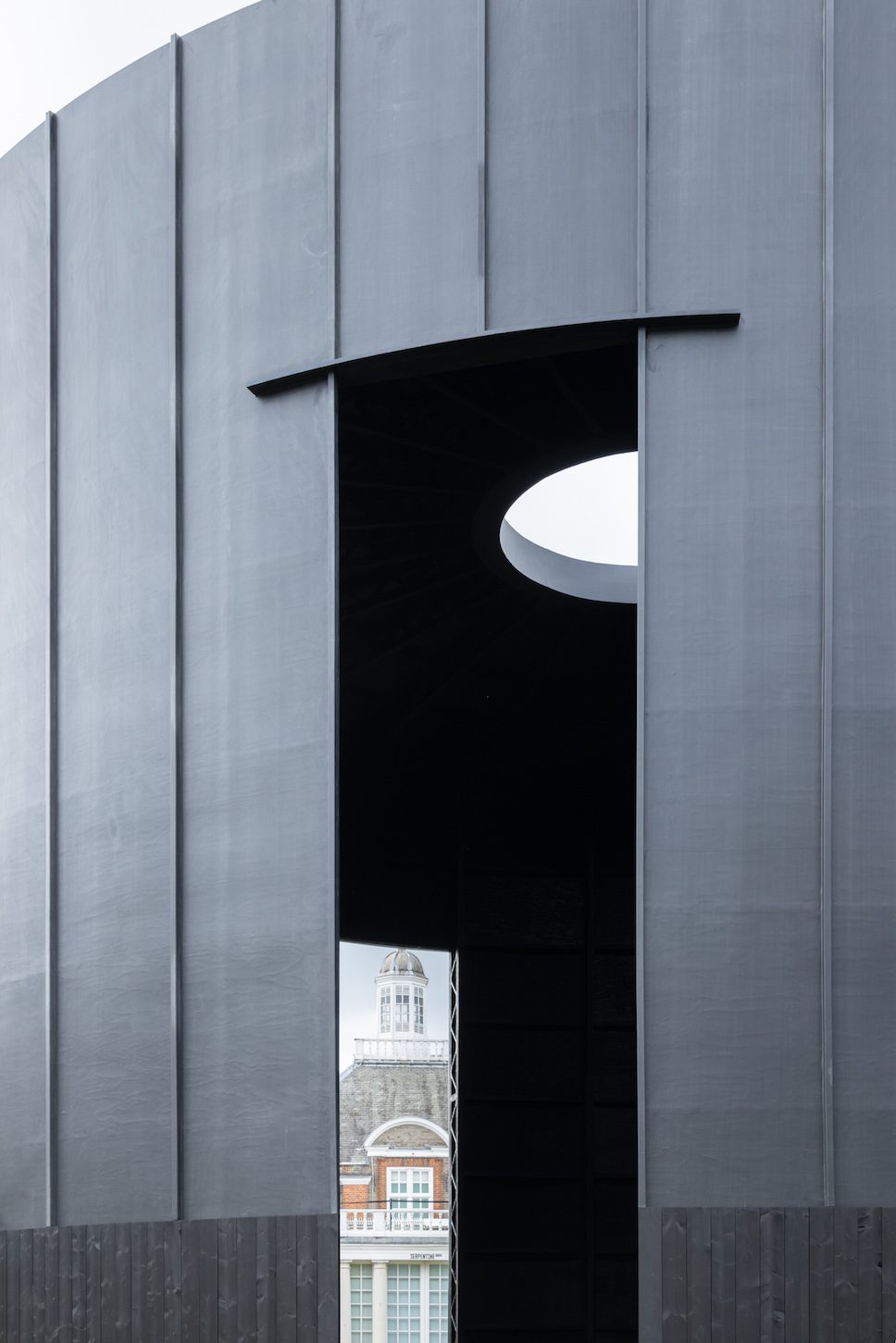 Realised with the architectural support of Adjaye Associates, the community orientated pavilion has been realised as a cylindrical volume with two entrances and an open oculus in its roof. Light streams into the cavernous space which features a series of Gates' tar paintings, in homage to his late father's work as a roofer.
"Since the time I was invited to consider a commission for Serpentine, Black Chapel has evolved several times" revealed Chicago-based artist and urban activist, Theaster Gates, in an official statement.
However, he adds: "What has remained consistent is a desire to pay homage to craft and manufacturing traditions, found especially on the African continent, in England, and in the United States. These architectural forms, and the varying ways that they hold space, for people and for sacred moments, matter to me. I'm invested in how these forms produce energy and amplify sound, creating space for the sonic and the silent."
Serpentine's Summer 2022 programme
The temporary summer pavilion, Black Chapel, will be open to the public from 10th June – 16th October 2022. There's lots to see and do, with the central space playing host to a series of live events, including experimental music performances, workshops, and panel discussions.
In recognition of Gates' investigation into the making, labour and production of sculpture throughout his artistic practice, South London-based community pottery studio Mud Gang Pottery C.I.C will offer workshops to children, families and anyone interested in clay in September.
For the full programme, visit serpentinegalleries.org.
Photography courtesy of Serpentine Galleries.
Stay up to date with all the latest architecture and industry news on enki.