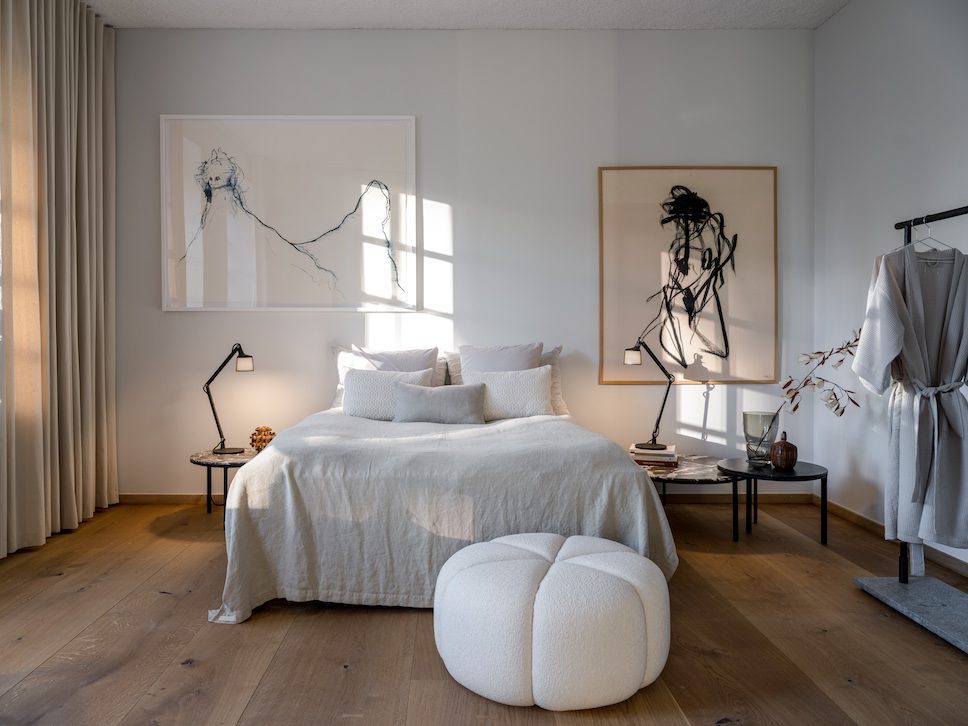 Inside a former pencil factory, design brand Vipp has curated its fifth one-of-a-kind destination, aptly called Vipp Pencil Case.
This addition to the growing offering of Vipp Hotels, across Denmark and southern Sweden, is located in the former industrial area of Islands Brugges in Copenhagen and occupies the ground floor of a converted 1930s Bauhaus-inspired building. The carefully curated and cosy one-bedroom apartment is the result of a year-long renovation by interior designer Julie Cloos Mølsgaard who has envisioned the space for design-conscious guests.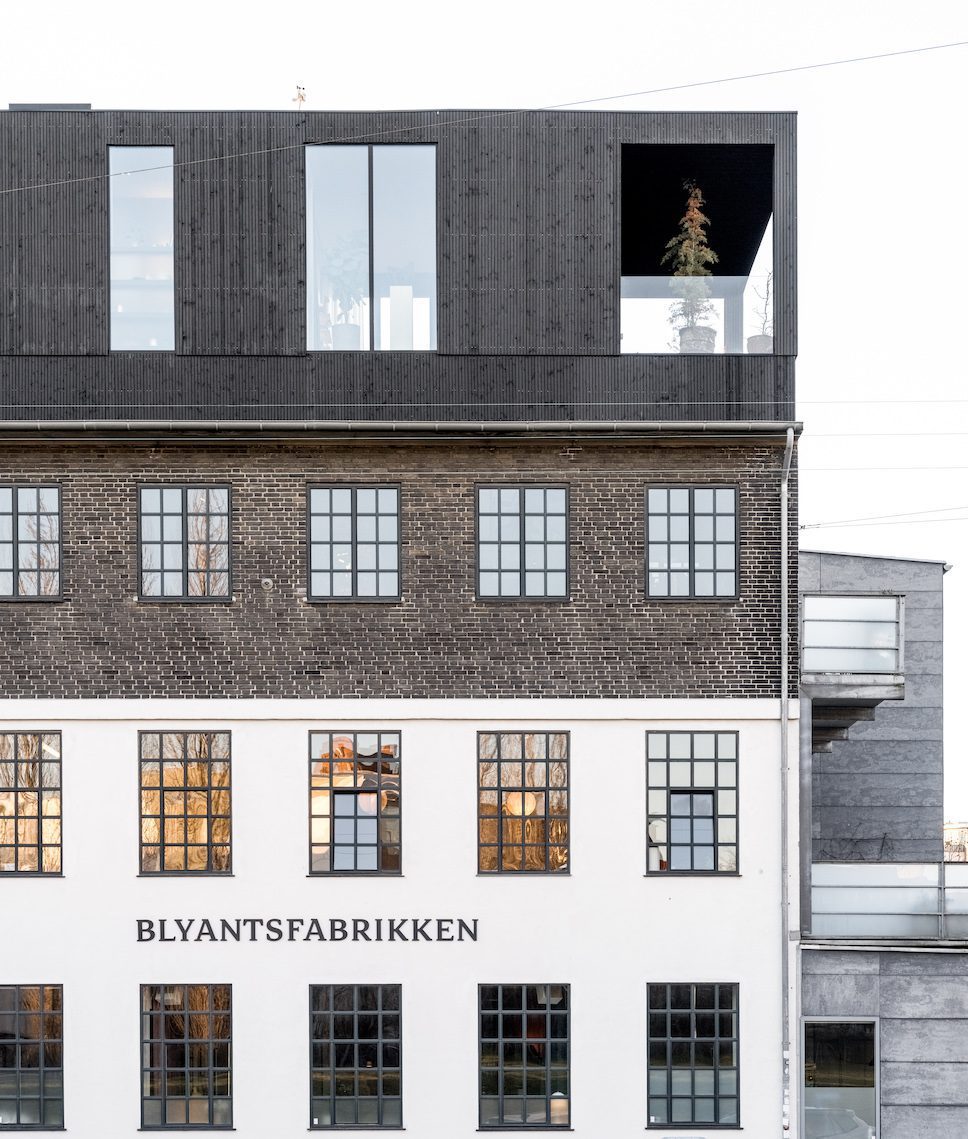 "Vipp Pencil Case is not your average hotel room. More like a studio or atelier it elicits an artistic ambience and holds a rare quietude in the heart of the Danish capital", says Julie Cloos Mølsgaard.
Spread across the 90m2 open-plan apartment, there's a light-filled kitchen and dining area, welcoming double bedroom, and a luxurious bathroom. A cohesive feel is created throughout by the recurring use of wood which pays homage to the building's history. It's fascinating that it once used to be the home of Viking, manufacturer of Denmark's iconic yellow school pencils, before it was turned into a showroom for wooden flooring specialist Dinesen.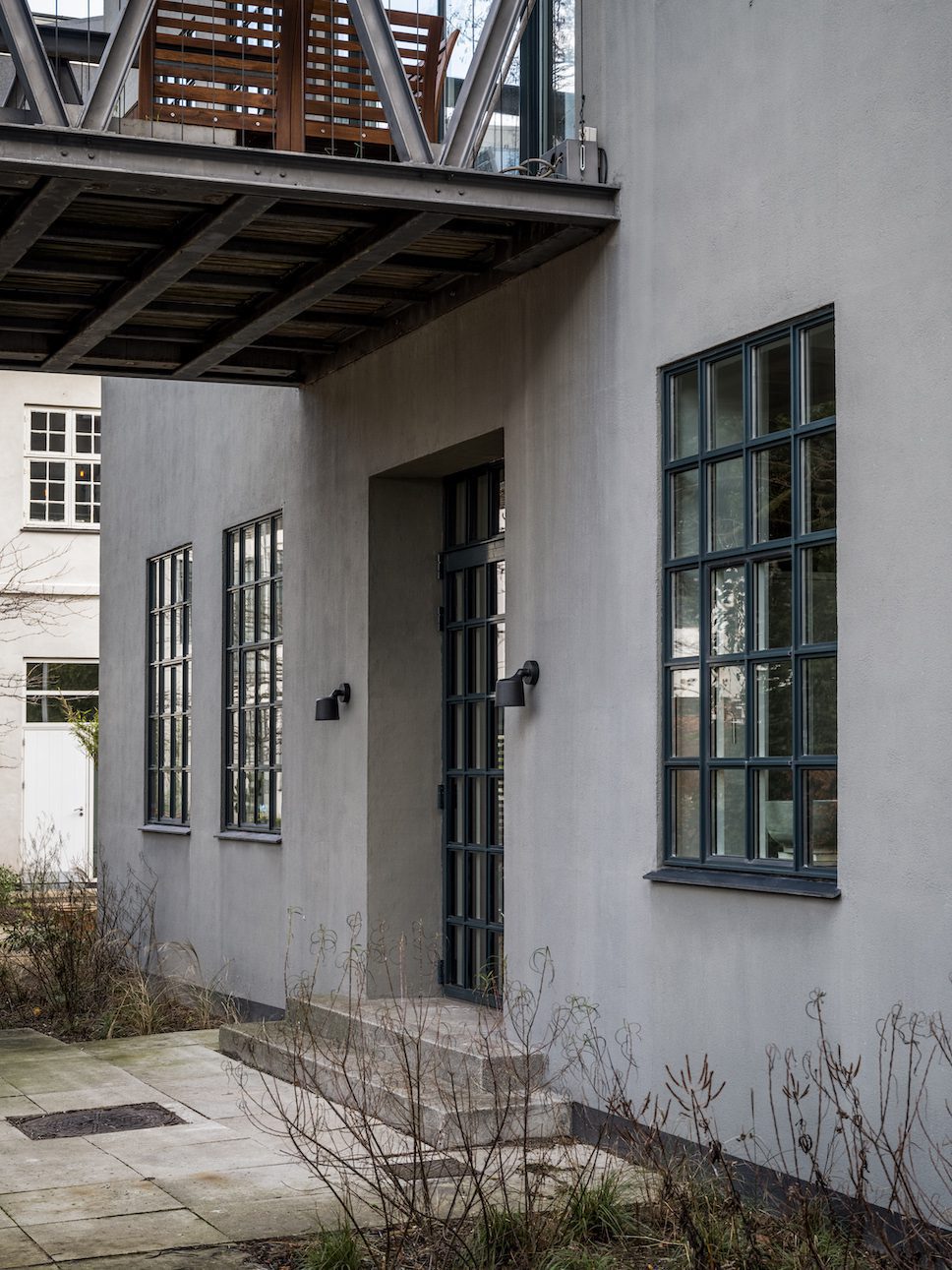 The idea behind the out of the ordinary Vipp Hotel experiences is to invite guests in to experience Vipp products in their natural habitat. From the moment you step into this building you are immersed into a space that encourages time to reflect and relax. All the furniture and artwork have been beautifully curated to ensure a stay here is a memorable one. For instance, a wall sculpture in plaster by graphic designer Cecilie Vår Norsahl greets guests at the entrance and sets a contemporary tone.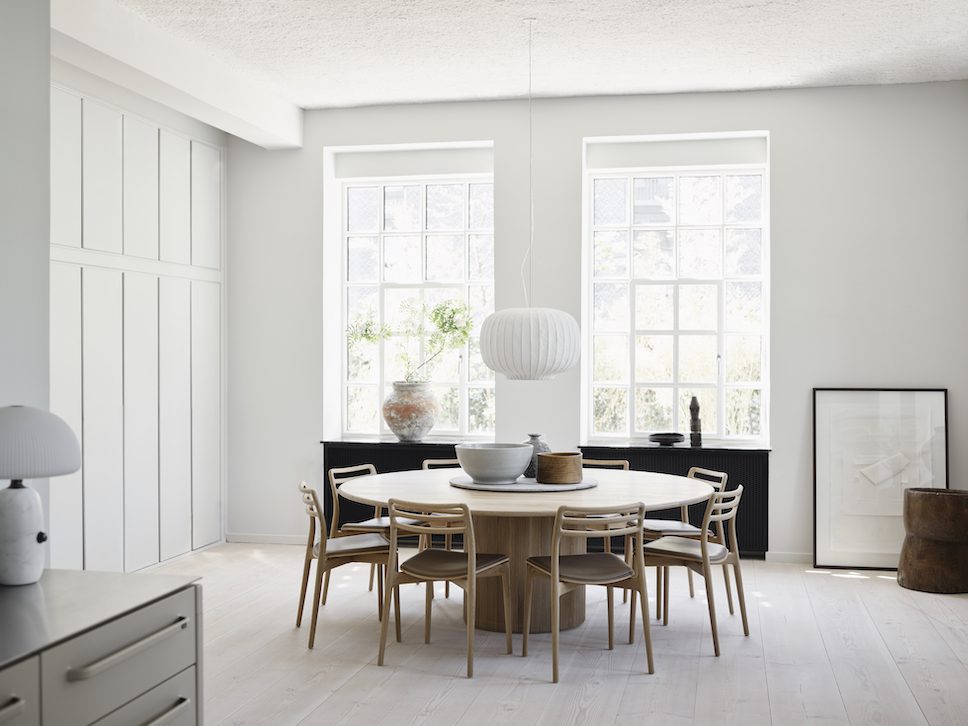 Welcoming and filled with natural light, the dining area is a place where guests can share stories and dine at the round Vipp Cabin table. Its solid oak base and Jura marble tabletop make it a stunning centre piece, with the paper pendant lamp gently diffusing light from above.
High ceilings are a wonderful feature of the apartment and the feeling of space they create is further enhanced by the neutral colour palette that ranges from beige to warm grey. "The space promotes a warmth that is reflected in the floor-to ceiling curtains by Kvadrat as well as the warm grey Vipp V1 kitchen," adds designer Cecilie Vår Norsahl.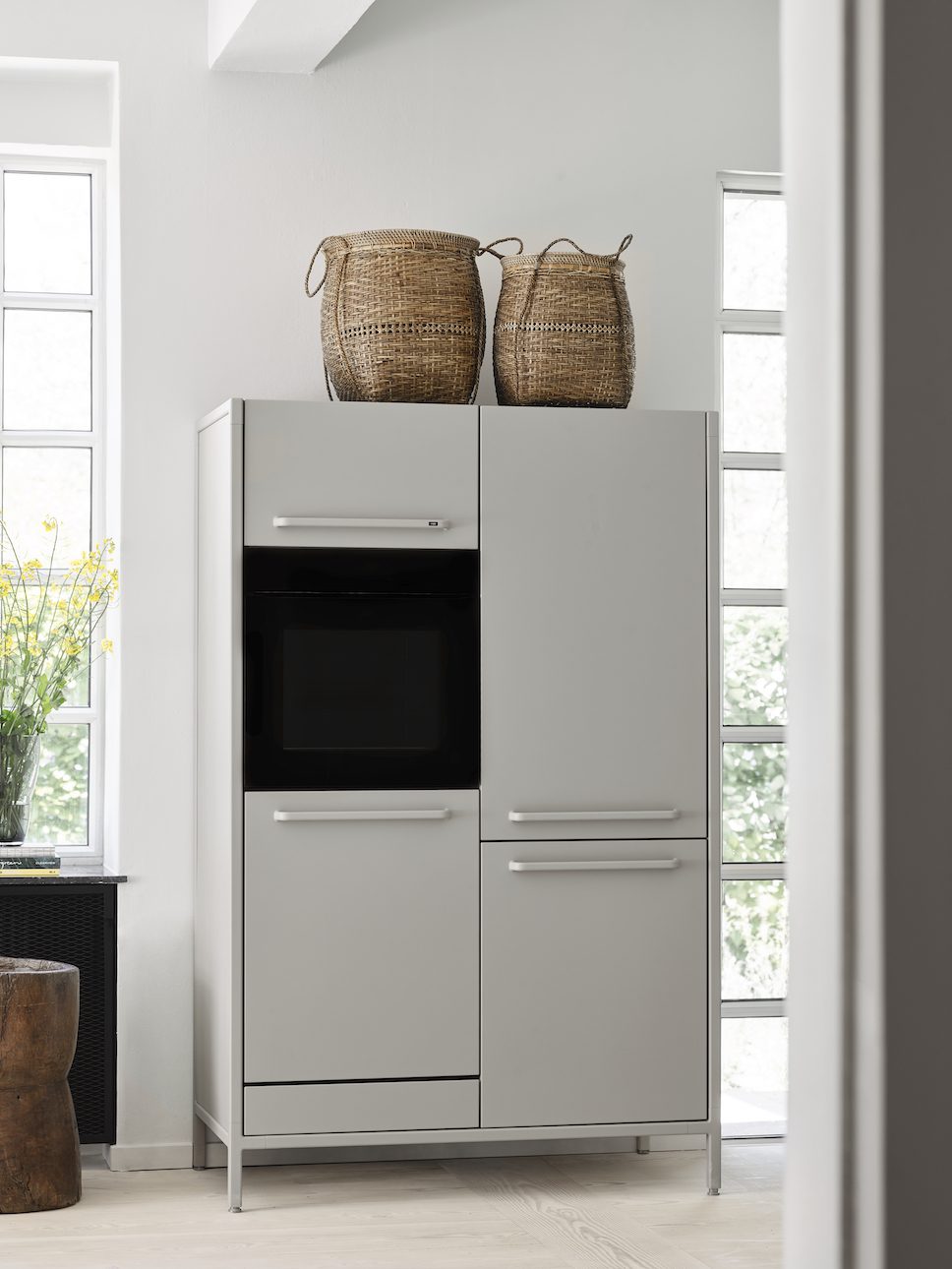 Accessed through pocket doors that almost seem to disappear when opened, the bedroom is a pared-back sanctuary with a sumptuous double bed and en-suite bathroom. It wouldn't be complete without the well-loved Vipp pedal bin, which reminds us of where the story all began for Vipp back in 1939.
"Both the Viking pencil and the Vipp pedal bin represent two time-tested icons of Danish design. Two tools that have existed in almost a century without altering their original design," says Jette Egelund, 2nd generation Vipp owner. A lovely way to tie the theme of this charming getaway together.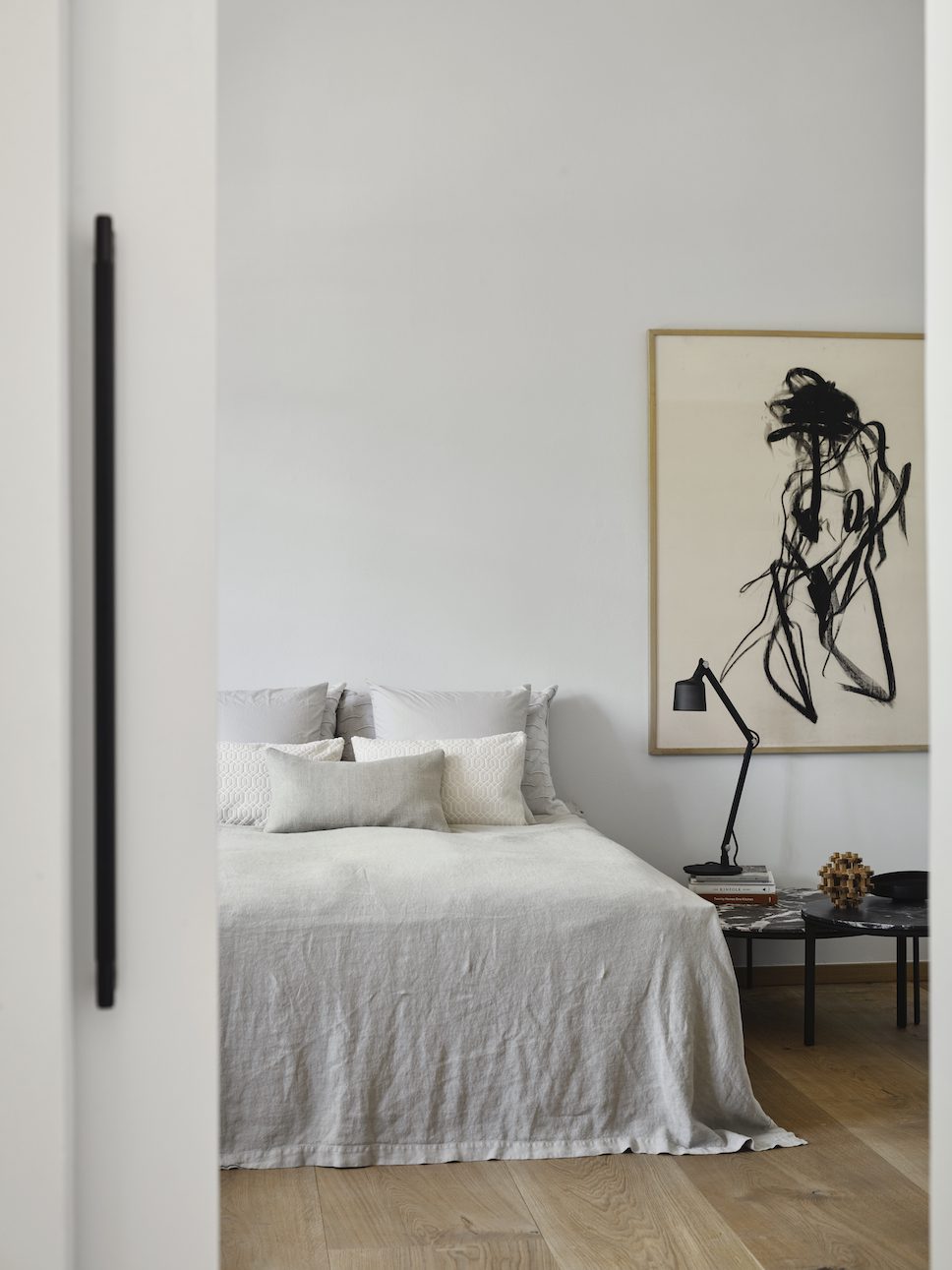 All photography by Rasmus Hjortshoj for Vipp.
A two-night stay at Vipp Pencil Case for two adults starts at €1,000. Visit Vipp online find out more or to book a stay at the hotel.
Take a look at other inspiration and beautifully curated places to stay on enki, including the Wild Escapes treetop experience in the UK and Vipp's other daring hotel The Bolder Sky Lodge in Norway.