Celebrated for their iconic bin – the design which inspired the brand's conception – Danish design company, Vipp has unveiled a limited-edition Vipp Heritage Bin to pay tribute to it's founder, Holger Nielsen.
Vipp's design journey began in Denmark in 1939 when Holger Nielsen designed a bin for his wife, Marie and her hair salon. The young metalworker crafted a durable, strong, pedal-controlled bin which would, over the next 50 years, become a permanent accessory in Danish clinics. Today, the Danish design company is still family-owned – and directed – with a large array of unique designs on offer, including everything from their signature clean-lined kitchens to bathroom accessories, lamps and furniture concepts.
Inspired by Holger Nielsen's beloved American vintage car (pictured below) the Vipp Heritage Bin proudly flaunts an identical light blue hue to that of the vehicle, not to mention soft curving lines, beautifully curated materials and an aesthetic that is both timeless and unique – tying together these two very different products.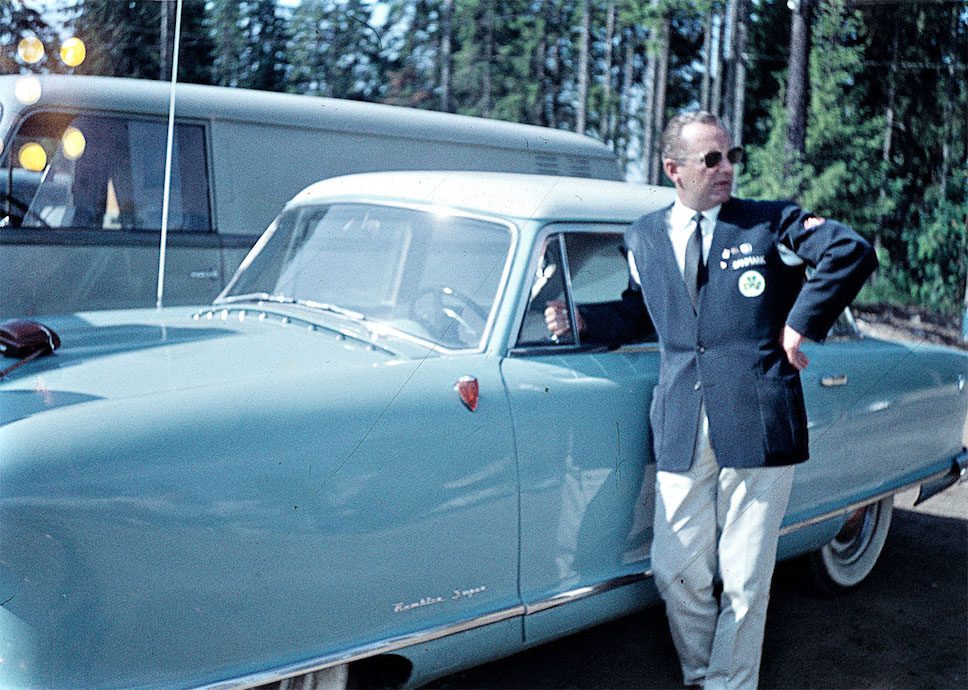 "My father used his craftsmanship to not only build the Vipp bins but to restore American cars as well. This bin is a tribute to his craftmanship and passion. I feel humble that we honor his work this way. The light blue colour of the bin is identical to his favourite car – a 1950 Nash Rambler." Jette Egelund, second generation in Vipp
As it was 70 years ago that the founder purchased his first American car, Vipp will celebrate by releasing 70 uniquely coloured Vipp bins, each with a handwritten card and exclusive number.
The new Vipp Heritage Bin will go on sale September 15th 11:00 (CET) on vipp.com and in Vipp Store Copenhagen.
Discover more from Vipp by clicking here.
For more design stories on enki, click here.