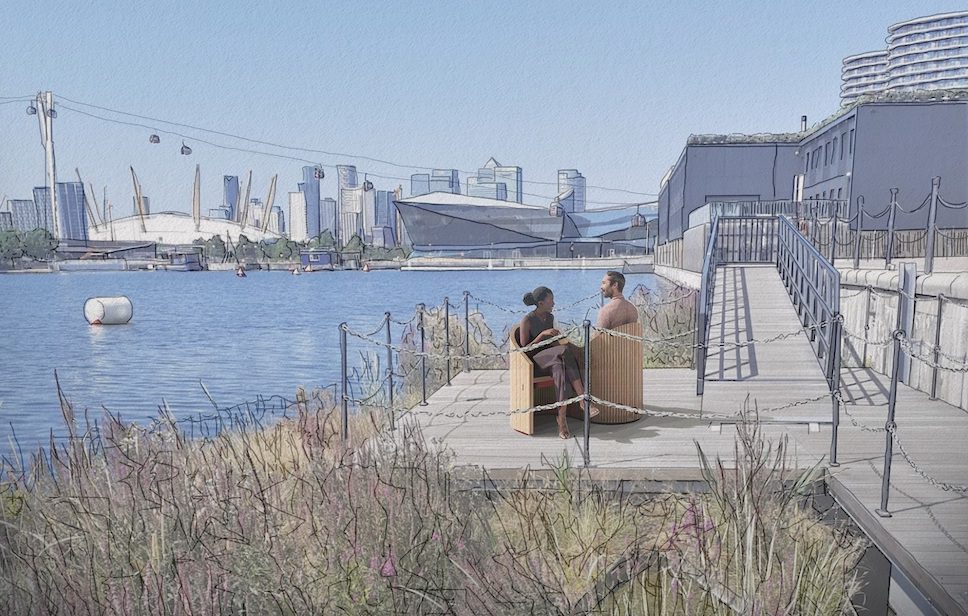 London Festival of Architecture has revealed its compelling programme of events and installations for 2023, with a jam-packed schedule set for the month-long celebration of community and city-making.
Returning to London from 1st-30th June, the Festival's mission is to use everyday spaces as places for cultural interaction, to push sustainable design, and to encourage collaboration.
This year's Festival Programme involves a whole host of activities, exhibitions, and events, that all respond to this year's theme 'In Common', with a focus on what we share with people, places, and things around us, as well as what we don't.
London becomes the stage for global conversations, beginning in June but it continues to spark future discussions and provokes positive action, with a focus on good city making and green spaces as well as accessibility and inclusivity in the built environment.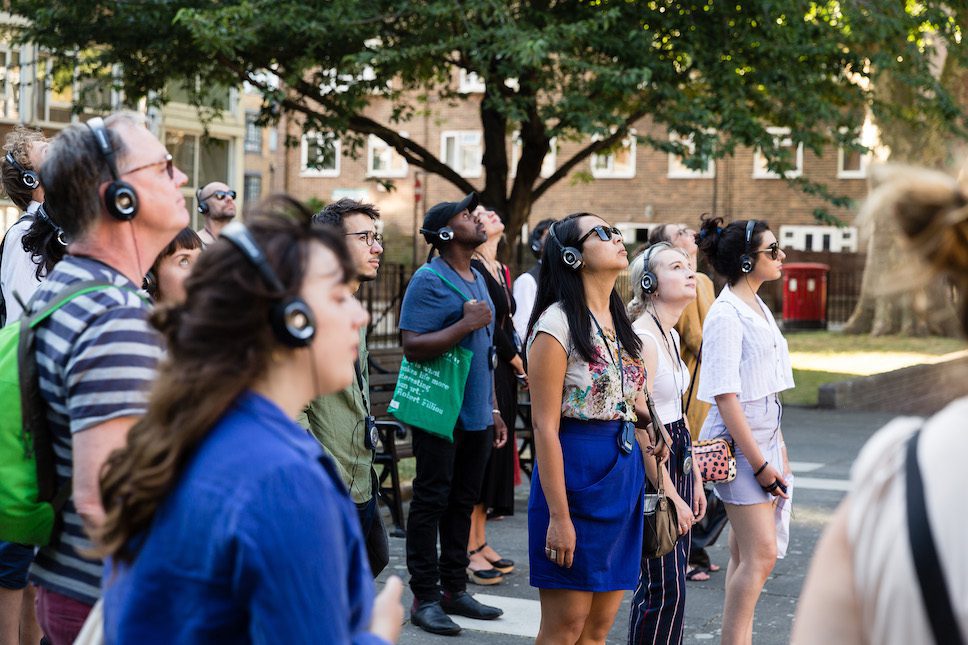 London Festival of Architecture 2023 programme highlights:
Here at enki, we have handpicked a selection of unmissable events from the 2023 programme. Read on discover them all…
The Architect has Left the Building
When: 3rd June – 12th August 2023
Where: RIBA Architecture Gallery, 66 Portland Place, London, W1B 1AD
Commissioned by the RIBA as a response to this year's London Festival of Architecture theme, In Common, this dual-screen film installation offers a series of cinematic vignettes drawn from the professional archives of photographer and filmmaker Jim Stephenson.
The Architect has Left the Building audio-visual experience will explore how people occupy buildings and spaces once the architect has stepped away. It asks its audience to pause and reflect, to observe how spaces "are used, misused, what they have in common, and what makes them different," as Stephenson explains.
It's well worth a visit to immerse yourself in the moving image exhibition, which has been edited and sequenced with photographic artist Sofia Kathryn Smith, and features a beautiful soundscape composed by collaborator Simon James.
Fleet Street Quarter Flower Press
When: From 1st June – 31st August 2023
Where: Holborn Circus, EC4A 3AF
One of LFA's built projects, the Fleet Street Flower Press urban garden installation (pictured below) is a must-visit if you want to be inspired by a new way of bringing greenery into the heart of the city.
Created by Wayward Plants, a London-based landscape, art, and architecture collective of designers, this greening installation in Fleet Street Quarter involves a mix of herbal and medicinal plants.
This concept has drawn inspiration from the 16th century herbalist John Gerard and the area's history of printing, and it also shows ambitions for a sustainable future whilst creating a playful and immersive experience for the public realm.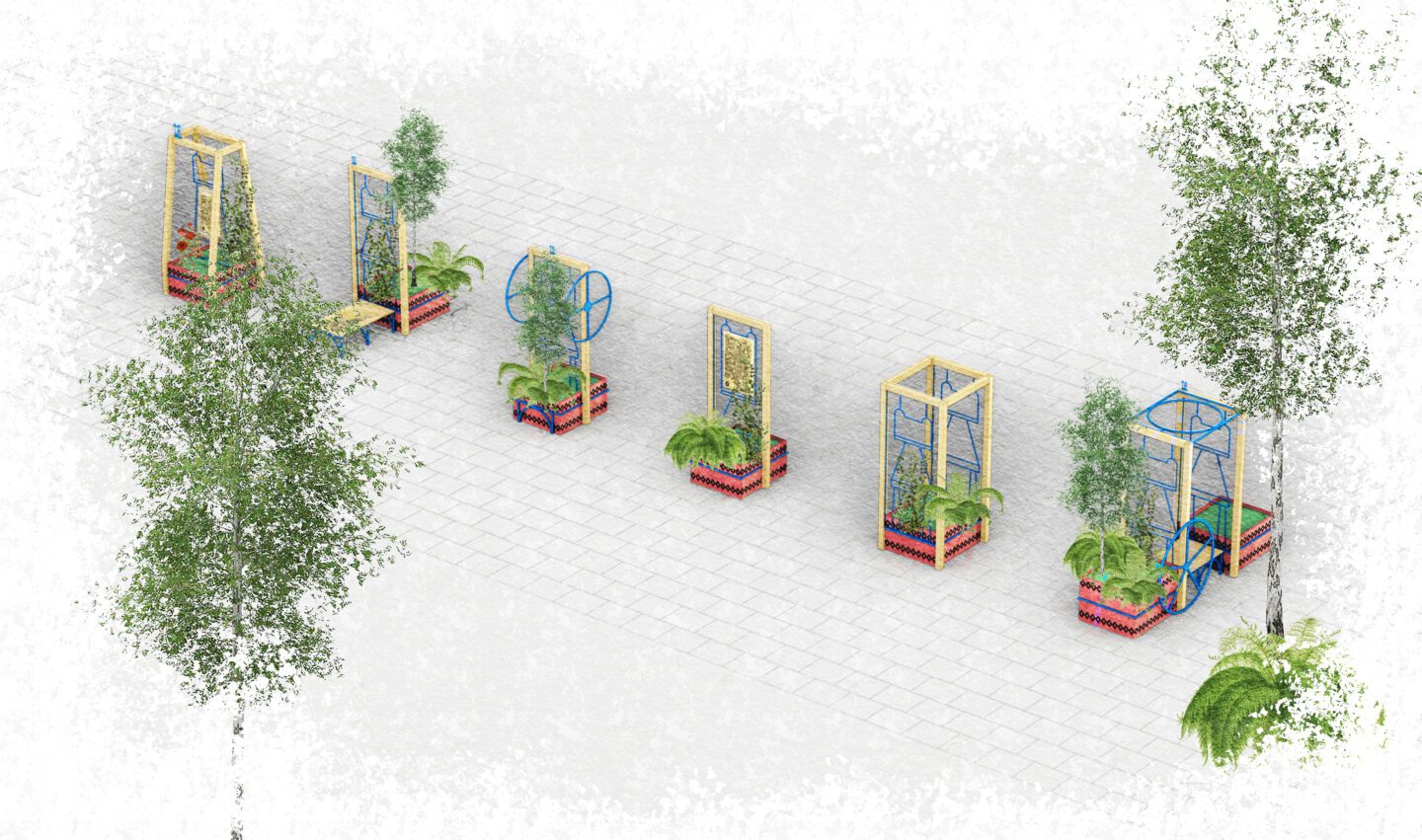 Pews and Perches
When: Throughout June 2023
Where: Various locations across the Royal Docks
Now in its fourth year, Pews and Perches is always popular amongst visitors who flock to see the installations across the Royal Docks. This year you can expect to see four bespoke public benches, each interpreting the 'In Common' theme in a unique way and offering a new perspective on sustainability.
What's brilliant is that each bench actively encourages and engages users and visitors, and showcases the work of young and diverse talent aiming to break into the built environment industry.
One design makes a feminist statement (see Akmaral Khassen's design pictured below) and two give a nod to the Docks' industrial past (see Chit Chat Chair by Studio Groove in Royal Victoria, pictured at the top of this feature). Another bench is made entirely from waste salvaged from the Thames, and the final design is made from re-used materials from a previous competition winner's bench (see the UTC College student-designed bench pictured below).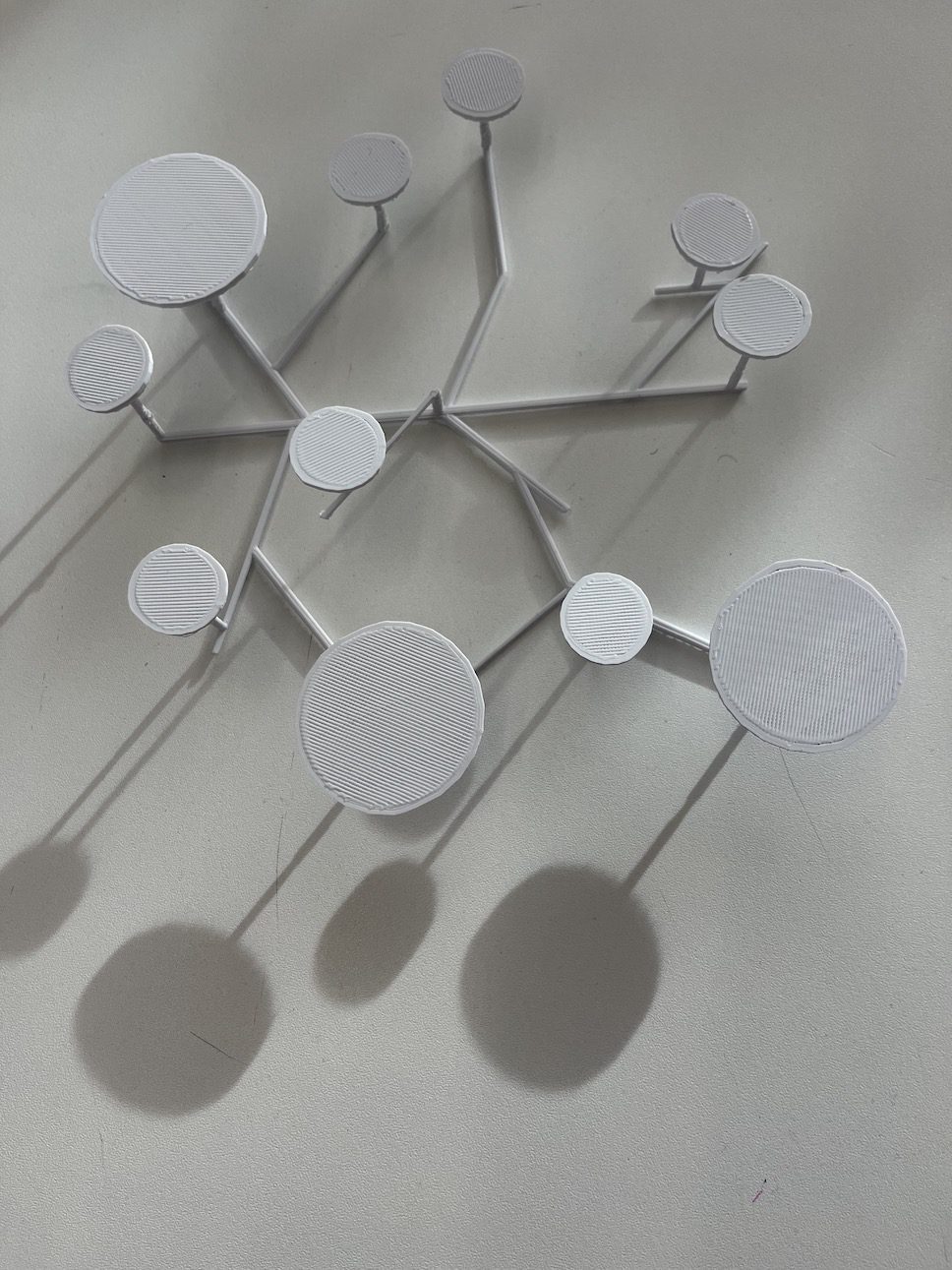 IF_DO's cycle tour of new Enfield architecture
When: 10th June 2023, (14:00-16:30)
Where: Tottenham Hale Station
Take this leisurely bike ride, led by London-based architecture and design practice IF_DO, to discover new community architecture in Enfield. The tour will start from Tottenham Hale Station and head north, following the River Lee Navigation.
Along the way you'll see a range of projects from BLOQS, a social enterprise that supports a community of makers, the sustainable regeneration of Meridian Water, and award-winning social housing at Enfield Lock.
The cycle tour will end at IF_DO's new community centre 'The Space' (pictured below), which is nearing completion. At this final stop, the architects will talk about the inception of the project, its role in the community, and its low-carbon timber structure.
*Note: all attendees will need to provide their own bikes.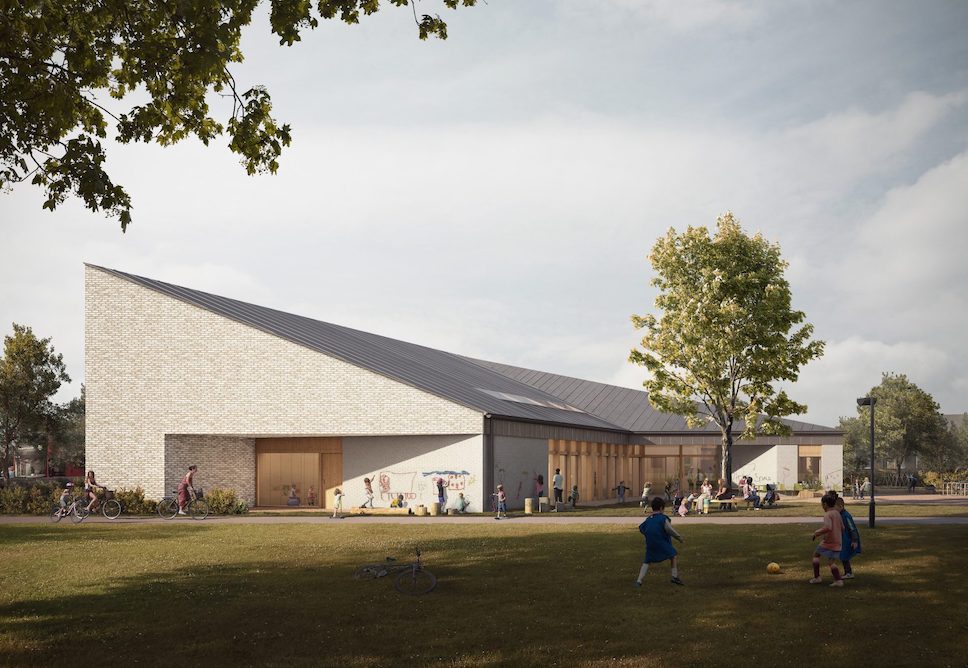 Seats at the Table by Re-Fabricate and the DisOrdinary Architecture Project
When: 2nd-30th June 2023
Where: Postman's Park, King Edward Street, EC1A 7BT
The fully co-designed intervention, Seats at the Table, is sure to spark many important conversations, as it challenges conventional public realm design and explores ways to create truly accessible spaces.
Organisers Re-Fabricate, a collective focused on eradicating waste, and DisOrdinary Architecture Project, a platform for bringing disabled creativity into built environment education and practice, have worked with diverse schools across East London to co-design six chairs that cater for different accessibility requirements and enable equal places at the table.
The chairs will be on display in Postman's Park and there will be a curated series of inclusive co-design workshops taking place throughout the month of June, bringing visitors together to make, learn, and socialise. (See the design concept sketch and diagram in the slideshow below).
Deaf Architecture Front (DAF) launch
When: 6th June 2023
Where: RIBA, W1B 1AD
The launch event of Deaf Architecture Front (DAF), a networking and activist initiative established by architectural designer and activist Chris Laing, is not to be missed.
Setting out to tackle inequality faced by the deaf community, the new platform and collective will include an inclusive programme of events, ranging from talks to walking tours, for example. All attendees will enjoy Chris Laing in conversation with Design Can founder Sabine Zetteler, as they discuss the important role that architecture plays in shaping our society, and lots more.
You can also read our interview with Chris Laing to find out more about what inspired him to set up DAF and he reveals its ambitions to support and encourage aspiring deaf architects.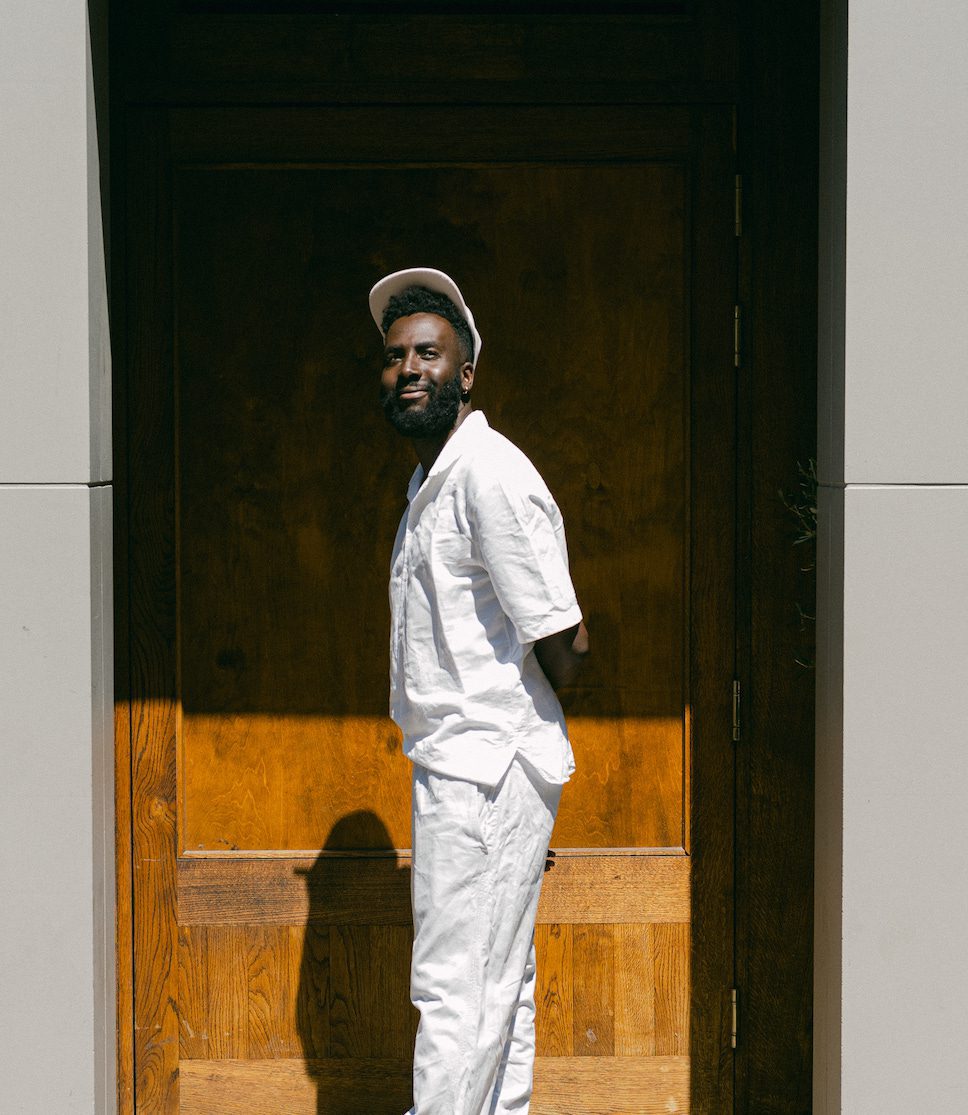 Vertical Farm-to-Fork by Spacelab_ x Projekt
When: 15th-26th June 2023 (12:00-18:00)
Where: The Factory Project, Factory Road, London, E16 2HB
The Factory presents an on-site installation which will showcase the Vertical Farm-to-Fork project at its design stage. You will experience an extended reality (XR), where design has been created in the meta verse and then positioned accurately onto the real site. This immersive experience is a groundbreaking collaboration with Spheroid Universe.
If you want to learn more, the team behind the project will lead a guided walk from the main entrance of the Factory to the southern side, by the Thames. This will take place on 14th June (16:00-17:00).
There will also be the chance to listen to a fascinating panel discussion with vertical farming experts and chefs who advocate circularity in the way we grow, cook, and eat, with discussion on what alternative and innovative urban food systems look like.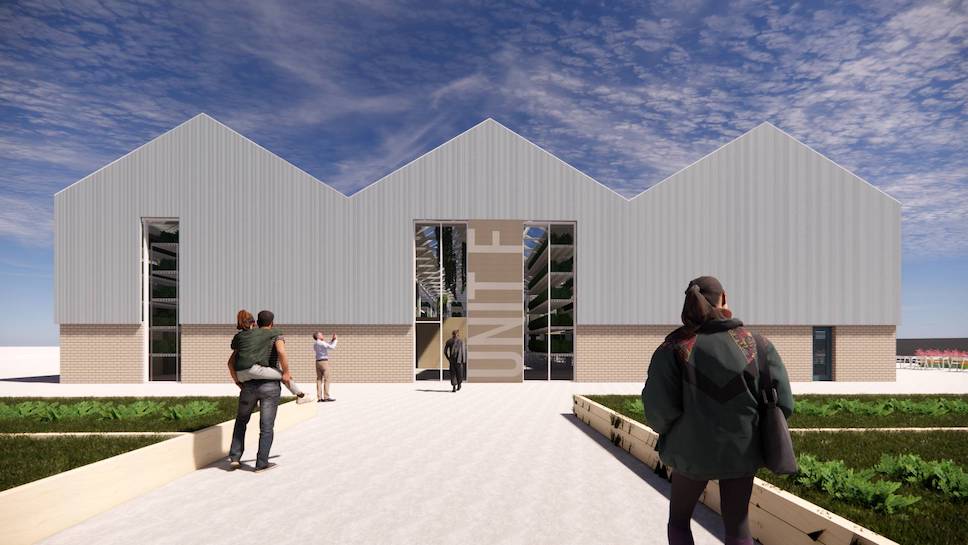 Studio Lates
When: On the first four Fridays in June 2023
Where: At various architecture studios across London
The LFA Studio Lates Programme offers the chance to go behind-the-scenes at some of London's leading architecture and design practices. Taking place on the first four Fridays in June, the studios are clustered around fours areas: Shoreditch and Cambridge Heath, Southbank, Clerkenwell, and Fitzrovia and Bloomsbury.
Each practice makes their Studio Late their own – whether is be a talk, a party, a drop-in session or something else – so there's always so much to enjoy.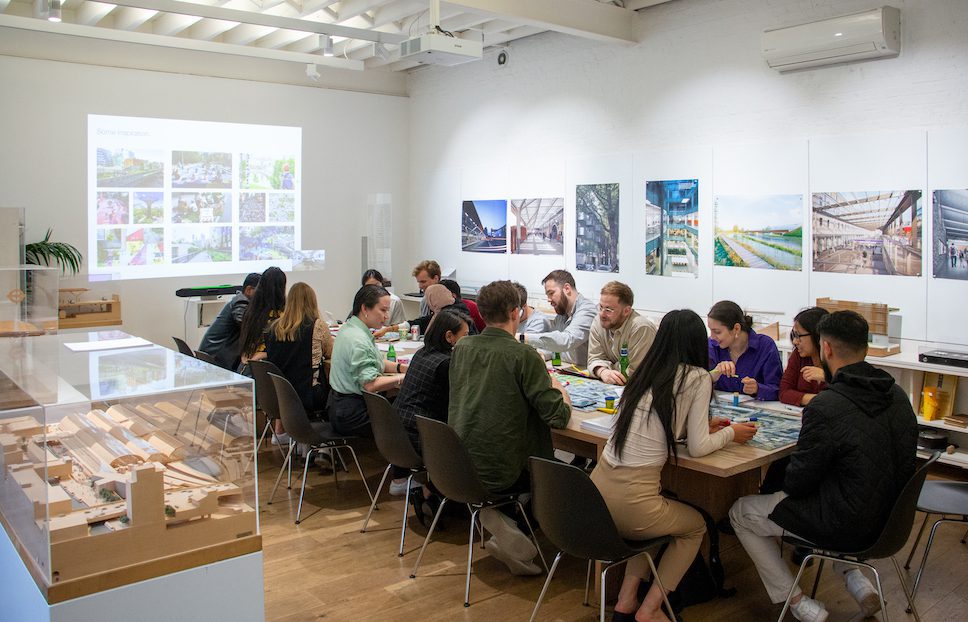 Learn more about all these events and discover what else is on at the London Festival of Architecture 2023 with the LFA's interactive online map.
Dip into more architecture news on enki and, in case you missed it, be sure to read our interview with LFA Director Rosa Rogina as she delves into how the subjects of connection, community, and sustainability will come into play with this year's Festival theme.