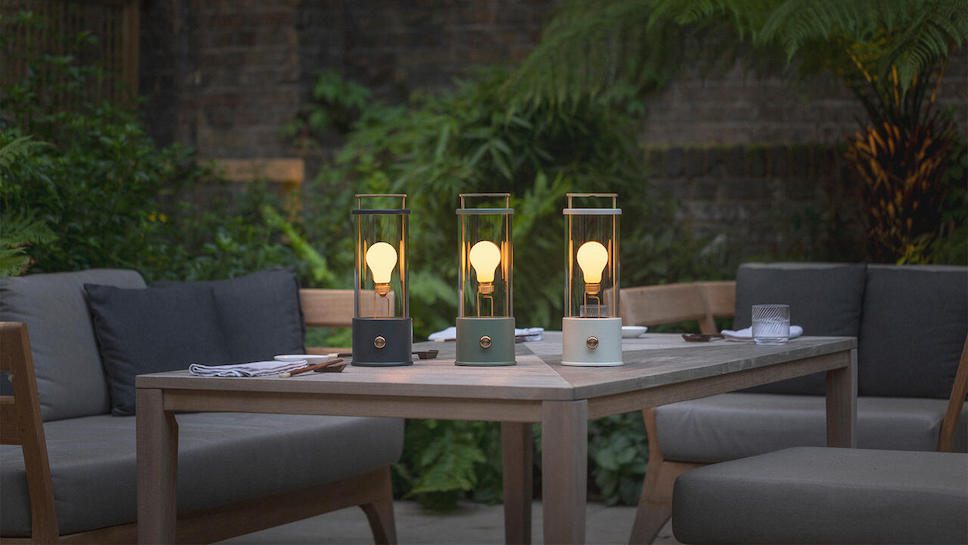 Designed using LED technology and repairable materials, the Muse is the first portable light by eco-conscious lighting brand Tala. It is made from a combination of brass, aluminium, and borosilicate glass to ensure it is built to last.
Its timeless style is achieved through its classic lantern aesthetic and the warm dimmable light can be enjoyed indoors or out due to the waterproof qualities of the design. The Muse owes its long-lasting light to its 24-hour battery life, and there's also the option of wireless or USB-C charging so you can really make the most of its portability.
Candlenut, Hackles, and Pleasure Garden are the delightful names given to the sophisticated shades which will naturally complement any space. Each bespoke shade has been designed in collaboration with Charlotte Cosby, Head of Creative at Farrow & Ball, complementing the brass detailing of the carry handle and dimmer switch.
From the choice of eco-friendly paint colours through to design and technology behind the conception of the Muse, sustainability has been an important consideration. "Electronic waste is a huge problem for the planet, so our design is built for repairability," says Josh Ward, co-founder of Tala. "Unlike most battery powered portable lamps that end up in landfill once the LED or Lithium-ion cells degrade, the Muse has been constructed from premium materials that can be repaired or replaced over time, avoiding plastic at all costs."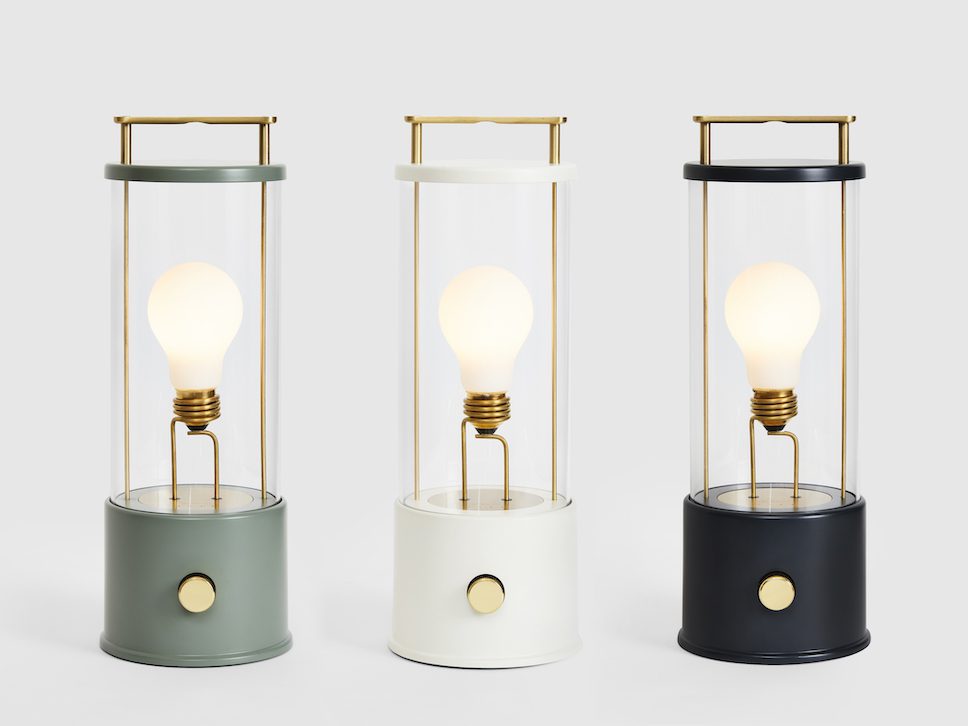 Discover more about The Muse from Tala.
Take a look at more new design stories on enki.