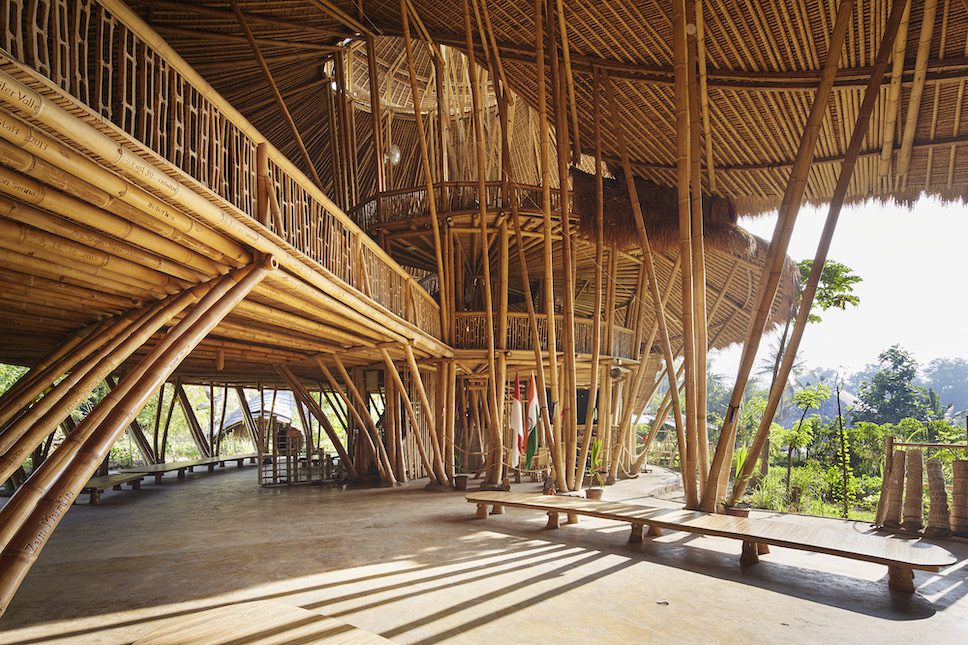 A shortlist of 17 sustainable projects from around the world will be exhibited in the 'Build Better Now' Virtual Pavilion taking place during the UN's Climate Conference COP26 in Glasgow.
Focusing on the built environment, the COP26 Virtual Pavilion hopes to demonstrate the possibilities of sustainable building and ways in which buildings and cities can respond to the climate emergency. It is run by the UK Green Building Council (UKGBC) with the aim to reduce the impact of the built environment, thought to be responsible for around 40% of global energy-related carbon emissions.
Across the breadth of these 17 pioneering and thought-provoking built projects, chosen by a judging panel comprising industry leaders from across the globe, important themes such as climate mitigation, biodiversity, and use of natural resources, are explored.
"With COP26 in November, the world is ready to tackle climate change and the built environment has a crucial part to play. We know why we must accelerate climate action and 'Build Better Now' shows how we can get there," states Julie Hirigoyen, Chief Executive at the UK Green Building Council. "Everyone on the planet has a stake in our buildings and cities. I invite everyone to take inspiration from Build Better Now as a global showcase of pioneering solutions to climate change and hope that it supports the industry to create more sustainable buildings, places and cities of the future," she adds.
A government-led eco-tourism initiative to restore Singita Volcanoes National Park in Rwanda is just one of the projects focused on protecting and enhancing nature. Its hope is to restore the habitat of the endangered mountain gorillas.
The Enterprise Centre at the University of East Anglia has been awarded Passivhaus standard and the BREEAM Outstanding certifications for its use of natural and local bio-based materials. The building also has 100% recycled paper insulation.
A high-tech re-wilding project in the Scottish Highlands exemplifies restoring native forest and peatlands, whilst reintroducing locally extinct species to 100 acres of land. This will form a template for similar nature regeneration globally which could see an incredibly positive impact in so many places worldwide.
In Italy, the innovative TECLA 3D-printed home has been sustainably constructed entirely from local raw clay by Bologna-based architecture studio Mario Cucinella Architects and 3D printing specialists WASP. This is circular housing model that "brings together research on vernacular construction practices, the study of bioclimatic principles, and the use of natural and local materials," as the architects claim.
Amongst the other shortlisted projects, there is a cultural centre in Sweden that will be one of the world's tallest timber buildings, and the largest Certified Passivhaus building in the Southern hemisphere in Australia.
The UN Climate Change Conference is taking place in Glasgow from 31st October to 12th November 2021.
Read more about the COP26 Build Better Now virtual exhibition.
Keep up to date with the latest architecture news on enki.