With a purposeful intention to open up discussions around improving our built environment and how we can share knowledge and ideas within our communities, the London Festival of Architecture 2023 is returning this June.
With the 2023 theme 'In Common' as its driving force, this year's programme is set to spark new conversations on our engagement with our built environment, looking at how our shared and differentiated experiences can inspire action for good.
Ahead of the full Festival programme launching on 10th May, we spoke to Rosa Rogina, Director of London Festival of Architecture. Rosa delves into how the subjects of connection, community, and sustainability will come into play with this year's theme, and we find out which outer London boroughs will be participating in this year's Festival for the first time. Read on to find out this and lots more…
How does this year's theme 'In Common' shape the London Festival of Architecture 2023 programme?
We are so excited that this year's edition will explore and interrogate how the experiences we do and don't have in common are central to the evolution and development of the city. The Festival provides the platform and tools for activities to take place which are sensitive to the people and place, so having an annual theme is important to us – it means that the vast majority of our events are unique and timely, and that the Festival offers a reflection of the state of the world and the industry we live in.
Our community of event organisers holds knowledge, skills, and understanding to find solutions to the real-life challenges we face. We can't wait to see how they've unpacked and interpreted the theme as they bring their activities and ideas to life in the festival as best as they can.
What does this theme mean to you and what further topics will it allow the Festival to dive deeper into?
We are all living in extraordinary times of multiple crises. Climate, health, class, and race, to name just a few, which have highlighted a wide spectrum of systematic inequalities our cities hold such as a lack of affordable housing to obvious gaps in provision of green spaces and other natural resources. However, this is not inherently negative; for me it is about addressing some of these challenges with a sparkle of optimism and hope, after all these are issues we are facing collectively.
Discussing what we do and don't have in common is an important part of improving our built environment, and we hope the Festival will play a role in ensuring we are working with those with different lived experiences who interact with cities in the ways in which we don't. I am looking forward to seeing everything from temporary installations and activations rethinking our physical commons and familiar places, to workshops encouraging collaboration and exchange or talks and walks that open the conversation around our differences.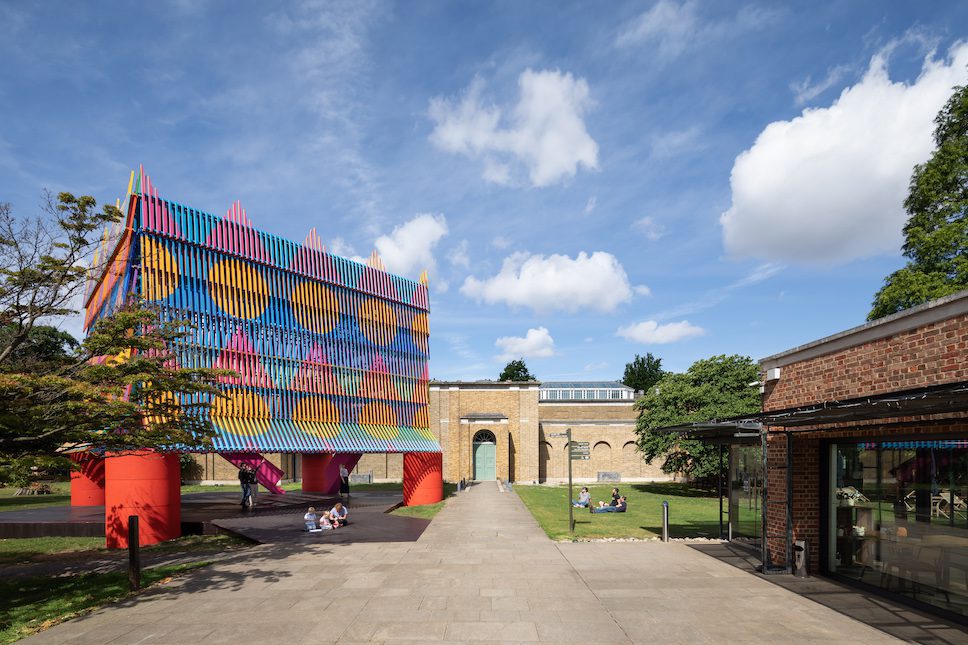 How do you think the subjects of connection and community will come into play with this theme?
Great question! If we go back in time and think about historical interpretation of 'Commons' as land for pasture shared and managed for individual and collective benefit, the concepts of connections and community are integral to it.
Places such as Clapham Common, Blackheath Common, and Wimbledon Common were created to provide open, green spaces for the public to access and use, including rights to graze their livestock. But it was not only for that; these spaces have also provided Londoners with spaces to gather, for activism and intervention as well as meeting and exchange. While the debates over our commons as shared spaces may have evolved over time, the role of local communities remains integral in thinking about the future of our city as a public good.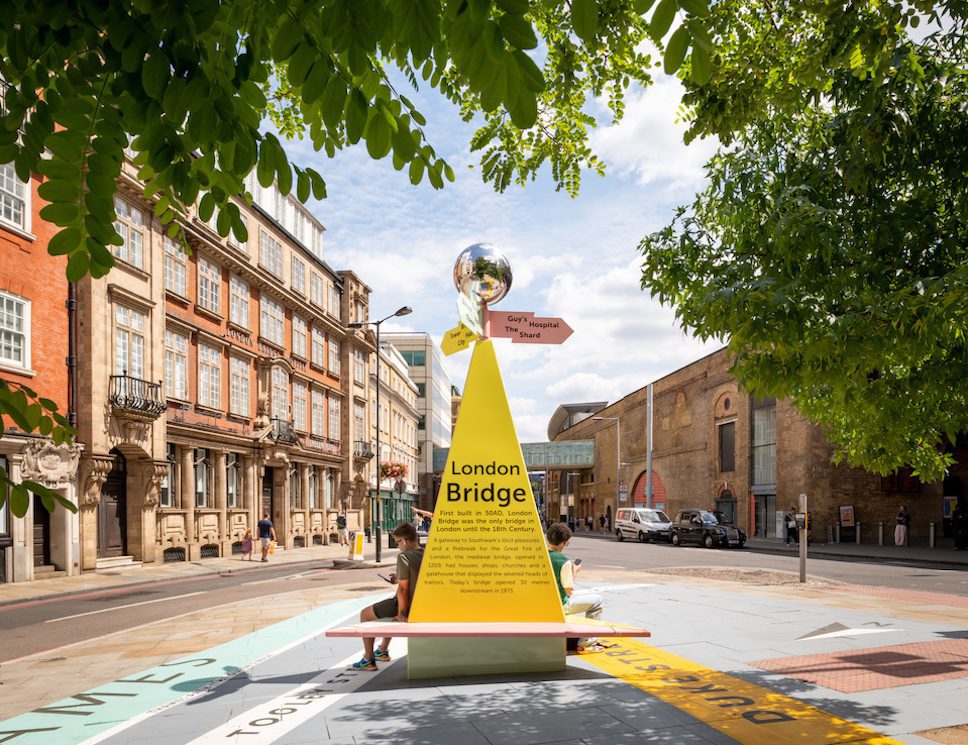 How will this year's Festival drive important conversations around architecture and urbanism, and the role of sustainability, in our built environment?
We hope 'In Common' encourages us all to reflect on the limited number of natural resources we have left on our planet – water, crops for food, a habitable earth. These shared resources need to be maintained, as do the systems and practices that govern and preserve them. Our built environment plays a fundamental role in this process.
How can architecture not only protect our shared resources but regenerate them in the face of the climate emergency? How can we better manage our collective resources? These are just some of the questions we expect the London Festival of Architecture 2023 to unpack as the industry and the public come together.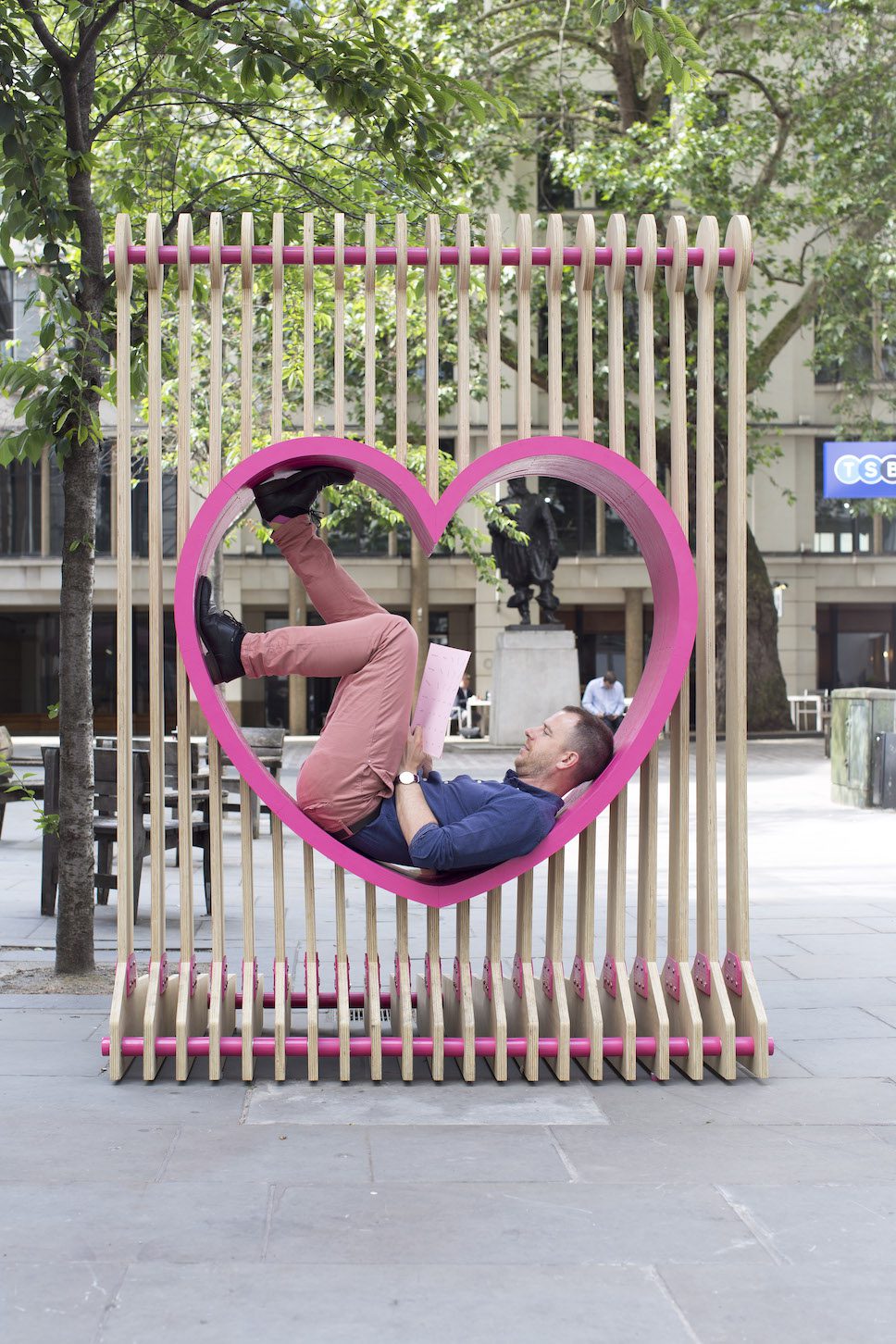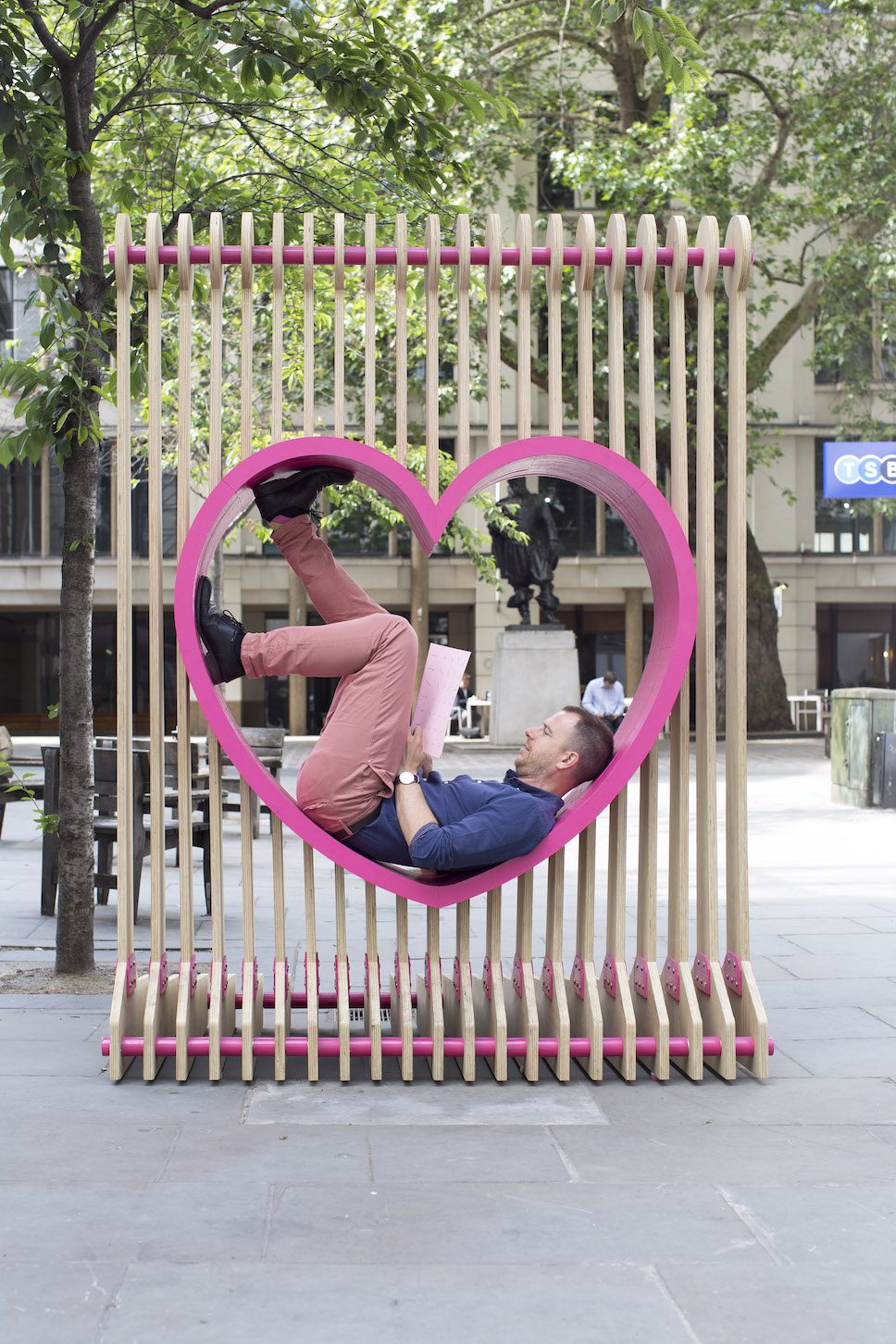 This year, for the first time, the Festival has invited outer London boroughs to participate as official destinations. What impact and advantages do you think this will have?
We are super excited to have parts of Barnet and Bromley participating for the first time this year as official LFA Destinations. It aligns well with the Festival's mission to open up discussions around architecture and to dissolve the idea that London architecture is synonymous with Central London.
The Festival celebrates the everyday and the extraordinary, and for that it is crucial that the activity happens at every corner of London. Each LFA Destination offers the public the opportunity to appreciate the architectural quality and culture of the area, as well as attend a wealth of events taking place on curated routes within a concentrated neighbourhood. This means event organisers and local communities will have a voice over the future of their area not only as part of a citywide Festival, but also on a hyper local scale. I'm proud to spearhead a Festival that welcomes commissions and activities from everyone, acting as a testbed for permanent ideas to be implemented across our capital.
How is the London Festival of Architecture leading the way as an accessible platform for everyone to take part in the important conversations concerning the climate emergency, for example?
The spirit of the Festival has always been to celebrate London and the people and communities that make it, while challenging what is by providing a framework for people to propose new ideas. I think we will all agree that architecture plays a fundamental role in providing the backdrop to people's daily lives. Daily, we all use buildings, engage with public realm elements and have opinions on green spaces available in our surroundings. For us it is really important that anyone, regardless of their professional background, can access and engage with the Festival if they wish to.
From a personal perspective, since joining the team in 2016, I have been struck by the Festival's ability to impact everyday experiences of the city and to act as a testbed and vehicle for permanent change. I can't talk much about the 2023 programme yet, but to give you an example, I'd shout out the Somers Town Acts project (pictured below) delivered by emerging architecture practice NOOMA Studio in partnership with Camden Council for LFA 2022.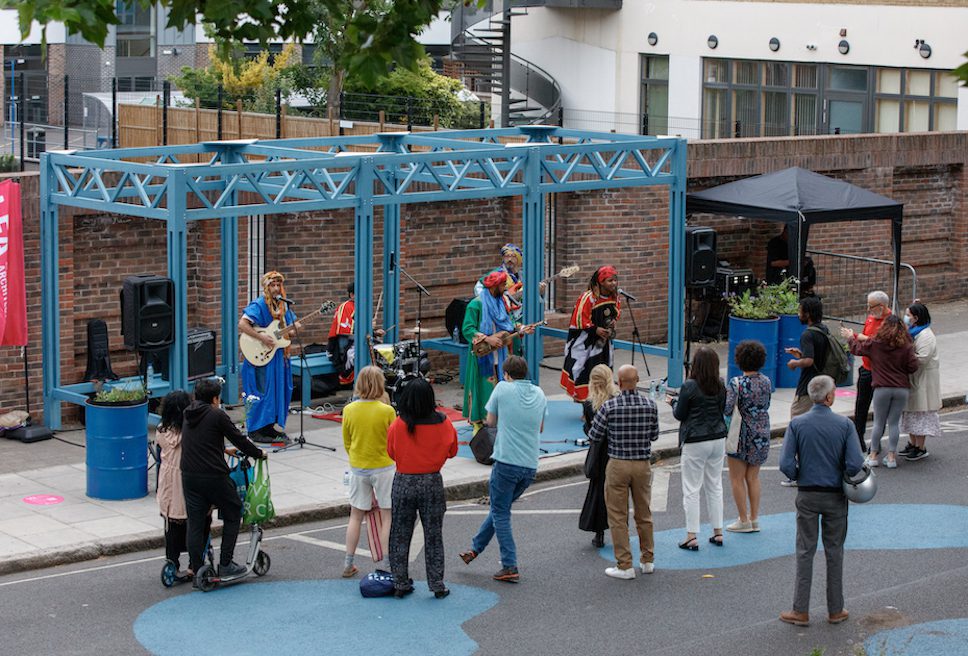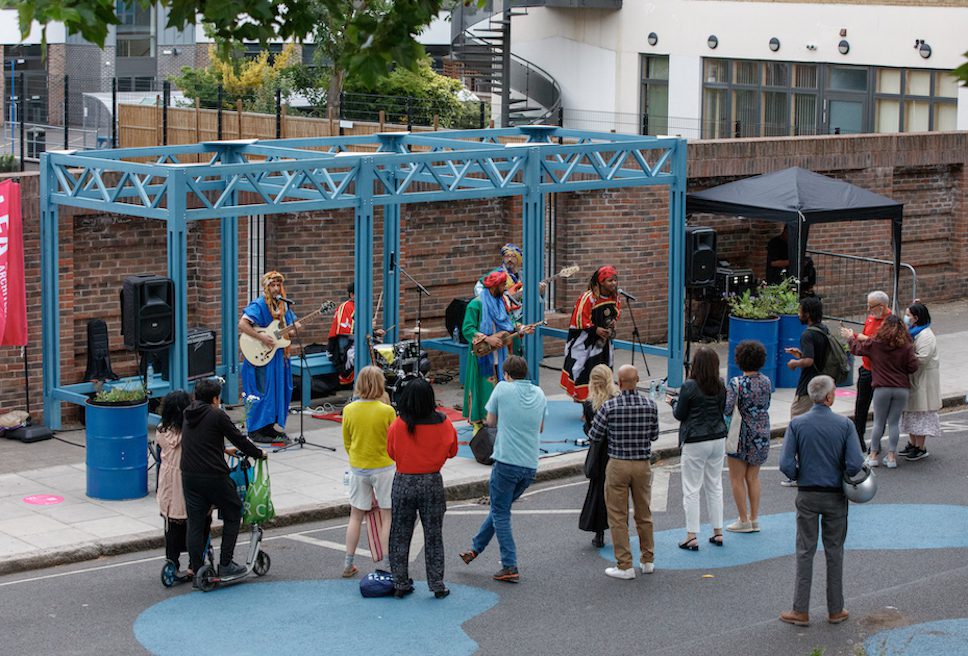 The Somers Town Acts project (pictured above) involved closing roads and developing a creative temporary installation along Phoenix Road, which will now be permanently transformed as part of the Greening Phoenix Road project. The temporary intervention considered aspirations that have emerged through community engagement, including creating space that moves from grey to green, is safe and accessible for all, is sociable, well-connected, and reflects the uniqueness of Somers Town. During LFA, the road transformed from a car-focused environment to a small local festival, which allowed residents and visitors to discuss, imagine, and test how the road could be long term. Turning a piece of pop-up tactical urbanism into a permanent solution for public good – that's what the Festival is about for me.
London is hosting the Ecocity World Summit 2023 in June, coinciding with the Festival. What opportunities for collaboration between the two events are you most excited about?
The Ecocity World Summit is set against the backdrop of the London Festival of Architecture 2023, bringing together representatives from across the industry and the community to formulate and implement plans for the more sustainable future for London and other cities.
I am really excited to see how the two programmes will link in order to translate discussions and ideas from the Summit into real life contexts, providing a live laboratory for showcasing good practice and testing new ideas. This will reinforce the idea of using London both as a stage and as a showcase and will offer quite a unique link between the Summit, London Festival of Architecture, and London itself.
The Ecocity World Summit is set to focus on key topics, including biodiversity and regenerative design. How will these topics and the focus on London becoming a net zero-carbon city by 2023 be recognised throughout the Festival programme?
Absolutely! In global cities such as London where a rapid population expansion continues to fuel a construction boom, meeting an ambitious decarbonisation plan requires urgent and extensive changes across the built environment sector. We will be unpacking the themes of biodiversity, and circular and regenerative designs on all scales, from rethinking methods of constructing new and preserving old buildings, neighbourhoods, and infrastructures down to the role of guerrilla gardening and pocket allotments across the city.
What do you wish for, not only for future editions of the Festival but for the London architecture scene as a whole?
We need to dream big and act promptly. There is a huge potential for us as citizens, a profession, and community to reclaim our city for public good, to rethink how we design and develop it for the existing and future generations, as well as to reimagine spaces in London as places for participation, civic activity, and shared ownership. So, big month ahead of us – the Festival is just the starting point!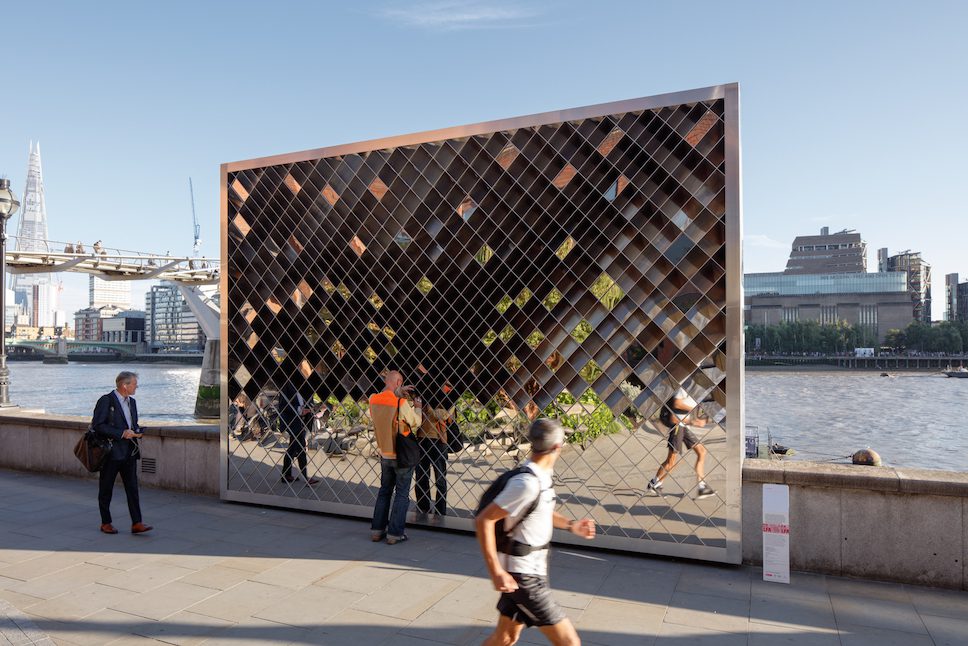 With many thanks to Rosa Rogina for speaking with us for this interview.
Find out more about the month-long celebration of architecture and city making, the London Festival of Architecture 2023. It will be running from 1st – 30th June.
Also, watch this space for a round-up of the 2023 Festival programme highlights – coming soon!
Discover lots more architecture news on enki, including the Don't Move, Improve! 2023 shortlist of sustainable home renovations.