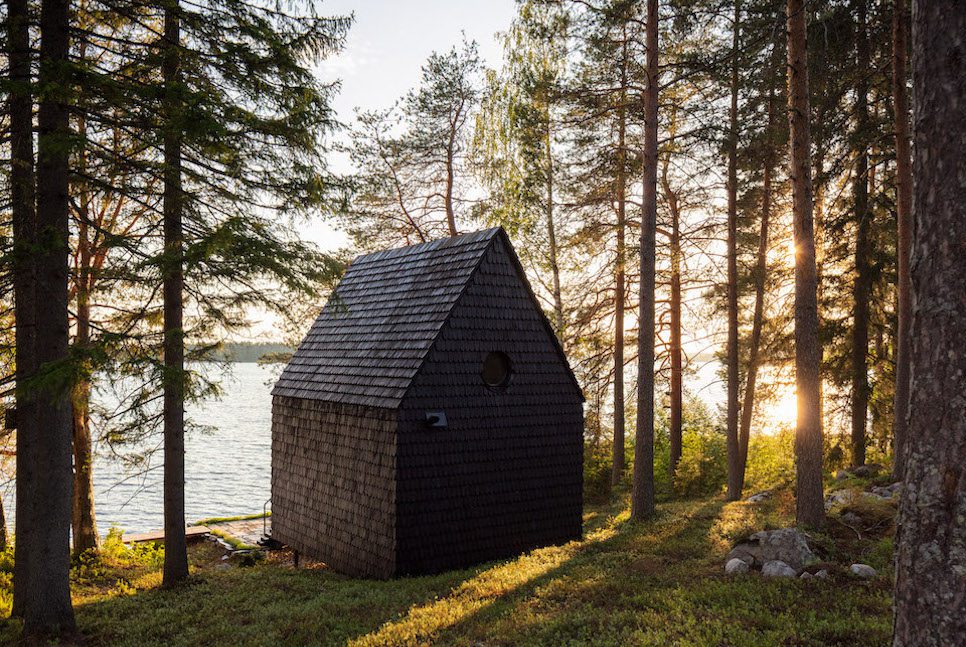 On the shore of Lake Porovesi, Pirinen & Salo have built the Filmmakers Hut, an unassuming dark oak-clad cabin with an air of mystery for an escapist cinema enthusiast.
A path that follows the shoreline leads the way, navigating along ruins of stone foundations to site of Filmmakers Hut which is sheltered by old pine trees. The architects were inspired to design a creative hideaway for a film director with a baroque feel, "rejecting the current paradigm of Nordic architecture" as they describe. Its tar-coated shingle façade and dark, textured interiors evoke a curious and enigmatic aura around the hut.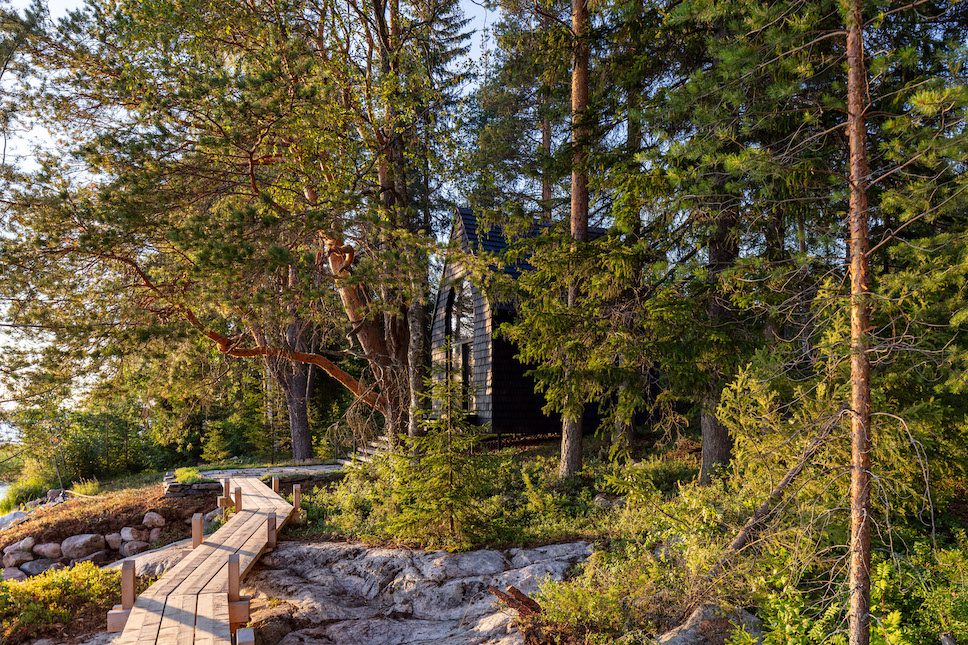 Grounded into its natural and secluded surroundings, the shingle-clad exterior with its gable roof almost gives the appearance of an optical illusion, appearing much larger in scale than it is in reality. By using the same material intensity as the surrounding nature, the architects have embedded the cabin in its Finnish lakeside location and injected a sense of character and intrigue.
There is a cinematic sense of arrival as you approach the hut, drawing you in to find out what's inside. "Black wooden stairs rise up from the ruins of a stone foundation to an ached window that acts as the entrance to the hut. Inside there is a basilica-shaped workspace, where the side aisles are for working and the main nave has enough height and air for ideas, dreams and imagination," explain Pirinen & Salo.
Dramatic wood boarding adorns the walls and arch ceiling, and the floor is paved with rough stone slabs like you would find in an old church. "The dark oak cladding on the surfaces of the high main nave create a sensation of mystical darkness. The posters of the owner's favourite movies act as the saints on the walls of the side aisles," recount the architects as they tell the story behind the interiors.
The idea was to design multi-sensory interiors, with the softly shaped oak handles and warm, scented leather, to create an inviting experience. There is also a timeless feel throughout, with modern appliances carefully hidden away and durable and tactile finishes that will patina and get better with age.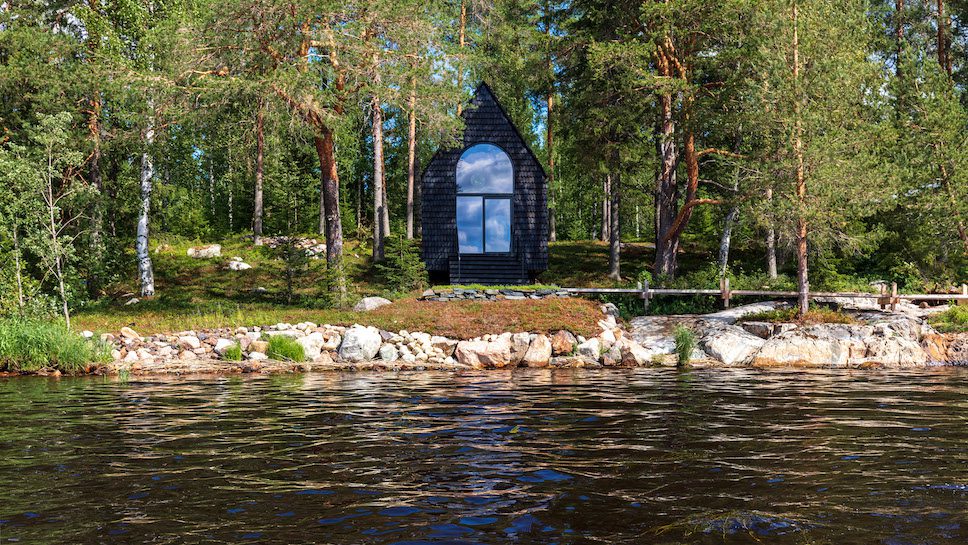 Project details:
Lead Architects: Teemu Pirinen and Lauri Salo
Gross Built Area: 258 sq. ft
Project location: Iisalmi, Finland
Photography: Marc Goodwin / Archmospheres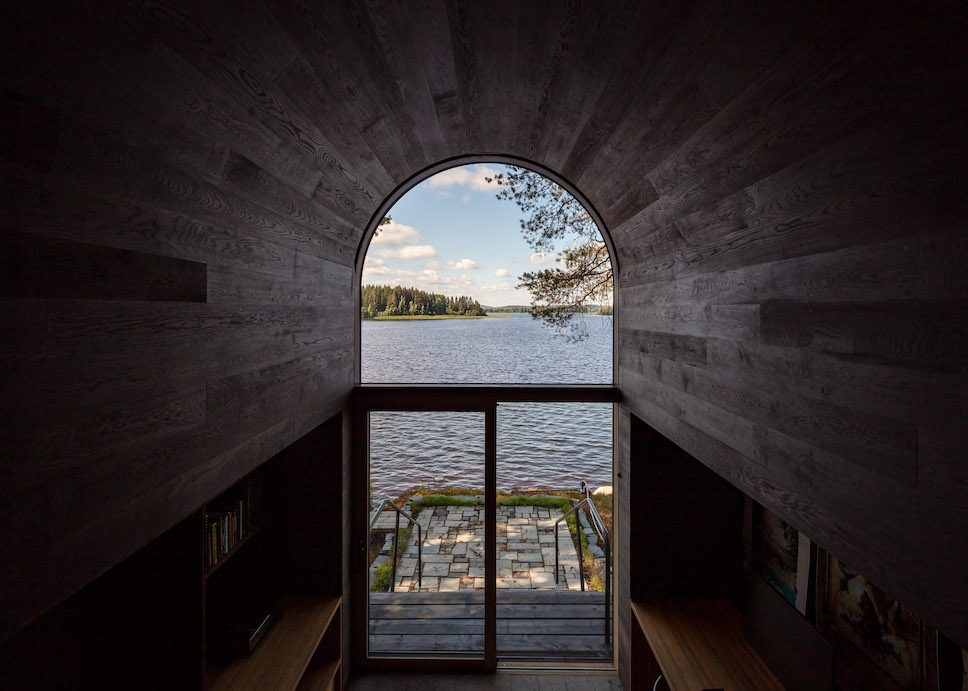 Take a look at other projects by Pirinen & Salo.
See more architecture news on enki.