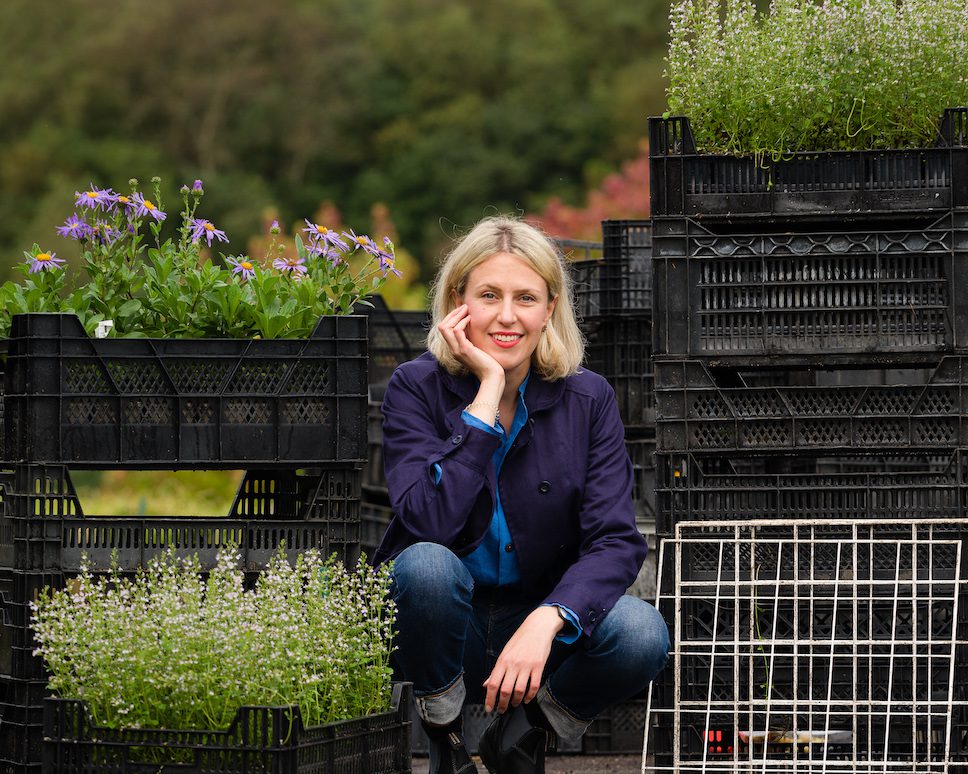 The vital role of pollinators is put into focus with Pollinator Pathmaker, a new permanent 55-metre-long living artwork installation by artist Alexandra Daisy Ginsberg has arrived at the Eden Project in Cornwall.
This one-of-a-kind interspecies artwork is part of the 'Create a Buzz' programme at the Eden Project that seeks to communicate the story of the UK's native pollinators and to help save endangered species. Responding to human-made ecological damage, Pollinator Pathmaker is using art to help us all view the world from a different perspective.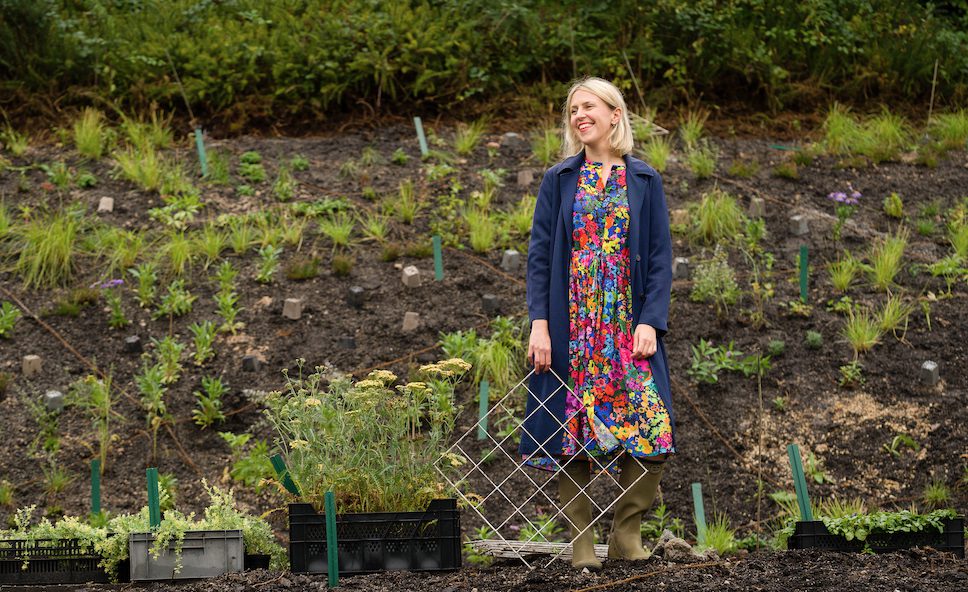 This art-led installation is the first of its kind, comprising a new garden, designed, planted and optimised for pollinators' tastes, using a specially designed algorithm and specially curated palette of plants. Horticulturalists, pollinator experts, and an AI scientist worked with Alexandra Daisy Ginsberg to devise a unique algorithmic tool that understands empathetic planting design.
"I hope we can create the largest ever climate positive artwork together by planting living artworks for pollinators around the world," said Alexandra Daisy Ginsberg, expressing her abundant enthusiasm for the project that features 64 plant species. Not only does she want to highlight the dramatic decline in pollinating insects in the last 40 years due to habitat loss, pesticides, invasive species, and climate change, but she is also wants to show us some ways we can all get involved in our own gardens.
Alongside the public gardens, there is an interactive world to explore online at pollinator.art. The new website, developed in collaboration with the Google Arts and Culture Lab, generates your very own garden design using the new algorithm and 450 digital plant paintings by Ginsberg. "You can explore your garden as a 3D painting or planting plan, zoom in or fly through it like a pollinator, learn more about your plants, and use 'pollinator vision' to imagine how pollinators see it," the artist enthuses. It sounds like a great way to get involved and discover more about how we can all "create a buzz" and encourage more pollinating insects into our gardens.
The Cornwall garden is now open and is expected to be in full bloom for pollinators and human visitors alike to enjoy by June 2022. Further gardens will be sown across the UK and Europe in the following months.
Photography by Steve Tanner, courtesy of the Eden Project.
Learn more about Alexandra Daisy Ginsberg and take a look at the Pollinator Pathway project online.
Read more design and industry news on enki.