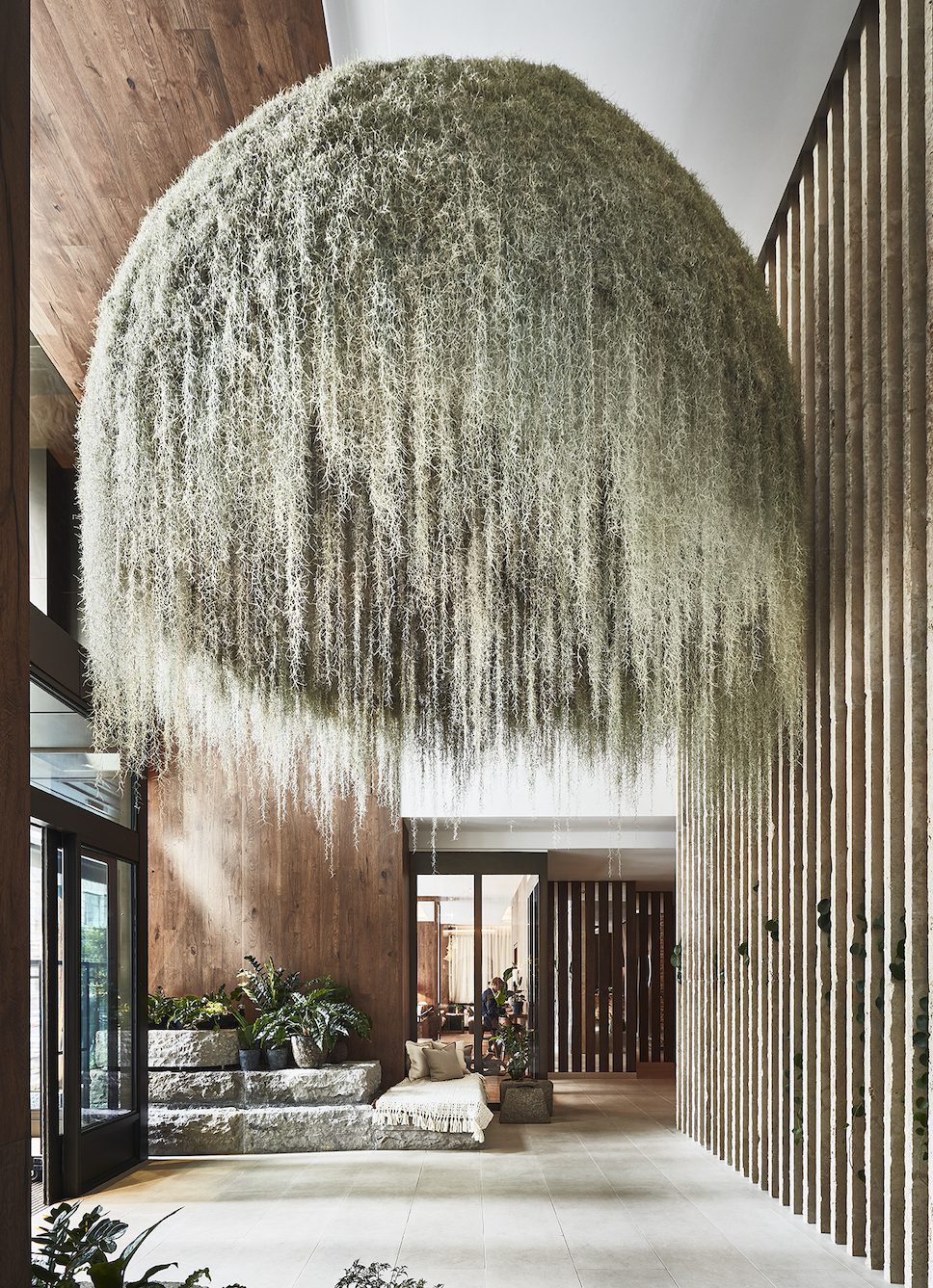 Setting a new benchmark in sustainable luxury, the newly opened 1 Hotel Mayfair is designed as an urban oasis, featuring an awe-inspiring Rainforest living chandelier in its reception area.
The mission-driven hotel, which opened its doors in July 2023, comprises 181 guest rooms and suites across nine stories, with views across London's Green Park and the city skyline. Sustainability is woven throughout the property and is intrinsic to the story behind its design and service.
Steering away from new construction, the hotel was built to BREEAM Excellent Standards and it utilises around 80% of the existing building's structure to minimise carbon output via renovation and reconstruction.
Green living walls, reclaimed floor tiles, and Yorkshire dry stone walls are examples of the natural and bio-sourced materials that can be found throughout the hotel, whilst the reception area impresses with a reception desk crafted from fallen trees and an extraordinary vegetal chandelier installation, known as Rainforest by Studio Patrick Nadeau.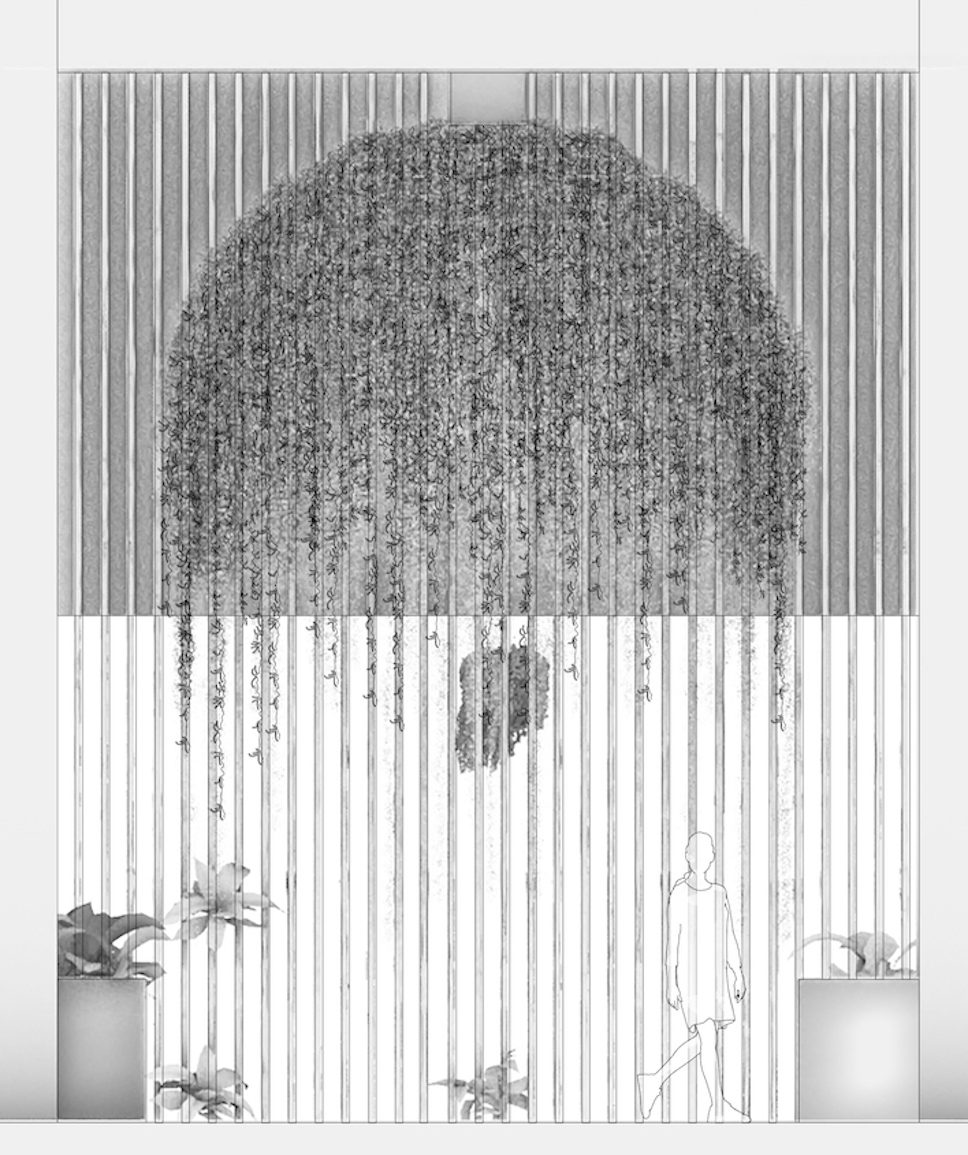 Project architects G.A Group commissioned Studio Patrick Nadeau to create the living chandelier in the entrance of the building. French designer Patrick Nadeau is renowned for his projects inspired by plants and his characteristic way of combining interior architecture, object design, and scenography.
His vision for the Rainforest living chandelier creates an immersive experience for guests when they first enter the hotel. The illuminated dome measures four metres in diameter and is hand-covered with over 50,000 strands of Tillandsia usneoides (Spanish moss). The brief asked that the chandelier is visible from the street, in line with the tradition of Mayfair palaces.
"By passing under this rain of Tillandsia, guests will experience a surreal atmosphere and a dreamlike tropical forest sensation in the heart of London," Nadeau explains. "The plants composing this dome are epiphytic plants that grow without needing soil and typically thrive by attaching to trees in the tropical forests of Central America."
"They solely rely on air moisture and light for growth and they transition from a silver-grey to a meadowy green colour when wet. The tiny scales covering their surface reflect light exceptionally well, giving Rainforest the appearance of a living chandelier."
It's certainly a fully immersive experience that can only truly be felt once you step inside the hotel; a nature-based encounter that sets the tone of luxury lifestyle hotel with a difference.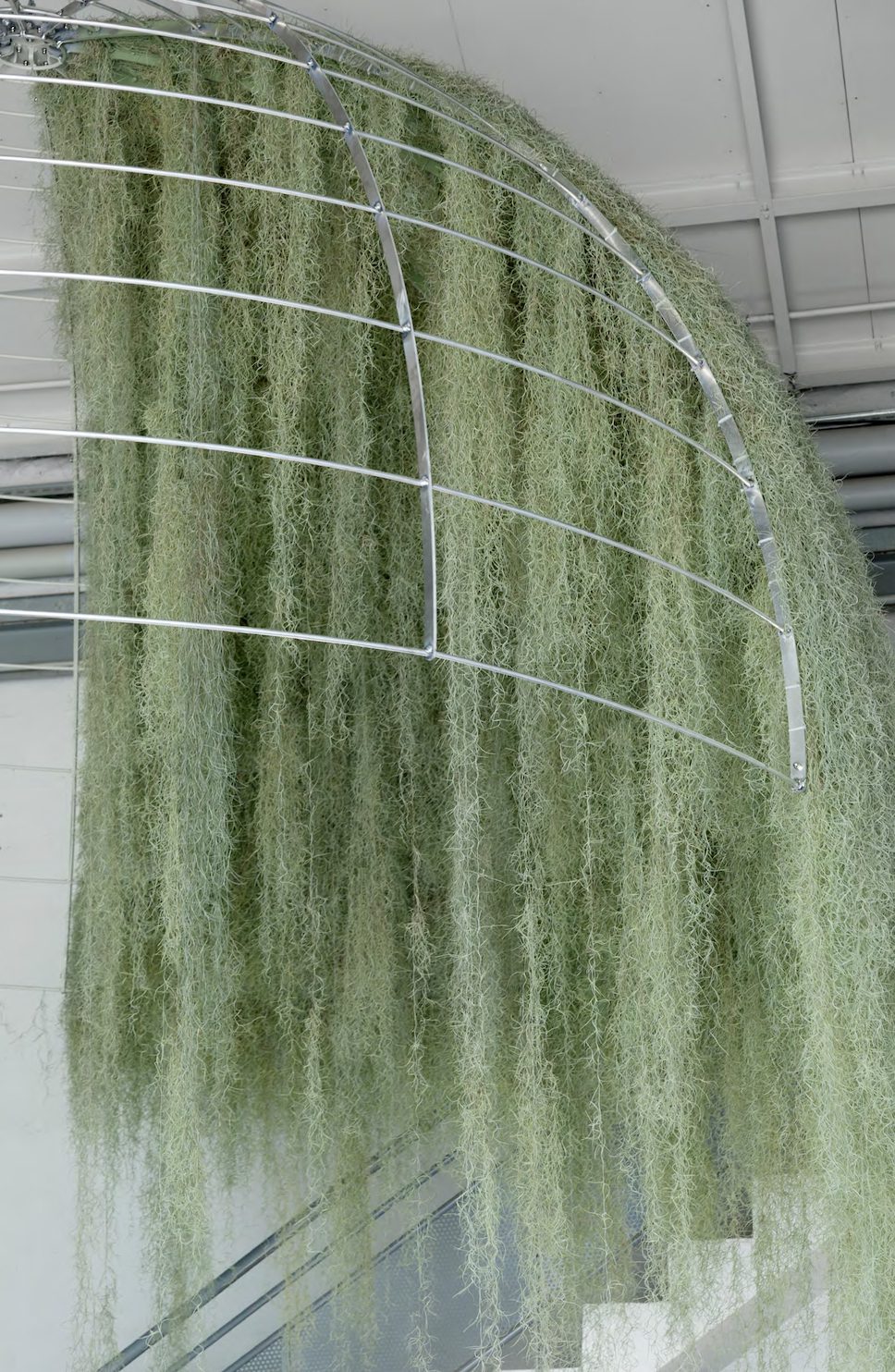 Project details:
Designer and architect: Patrick Nadeau
Designer: Marie-Marie Defour
Plant engineering: Mathieu Jacobs
Lighting design and consultancy: Christian Pinaud
Photos: Courtesy of Studio Patrick Nadeau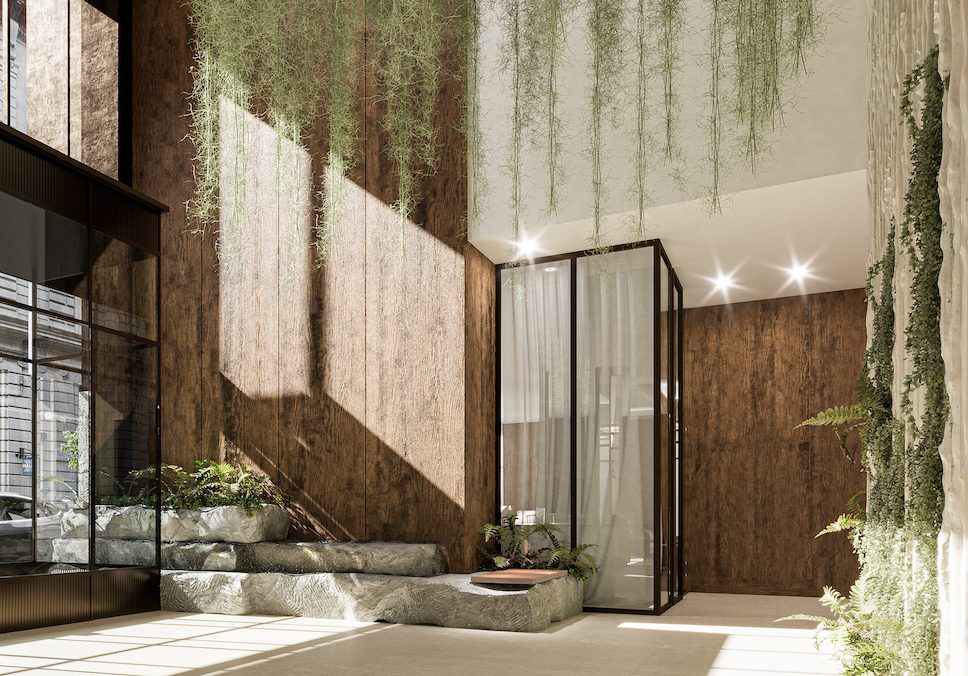 Located at 3 Berkeley Street, 1 Hotel Mayfair in London is now open and rooms start from £900 per night. You can find out more and book online via 1hotels.com.
Discover more beautiful, nature-infused projects by Studio Patrick Nadeau.
Read lots more design news here on enki, including the opening of the minimalist Villa Vipp Puglia guesthouse amongst the ancient Italian olive groves.