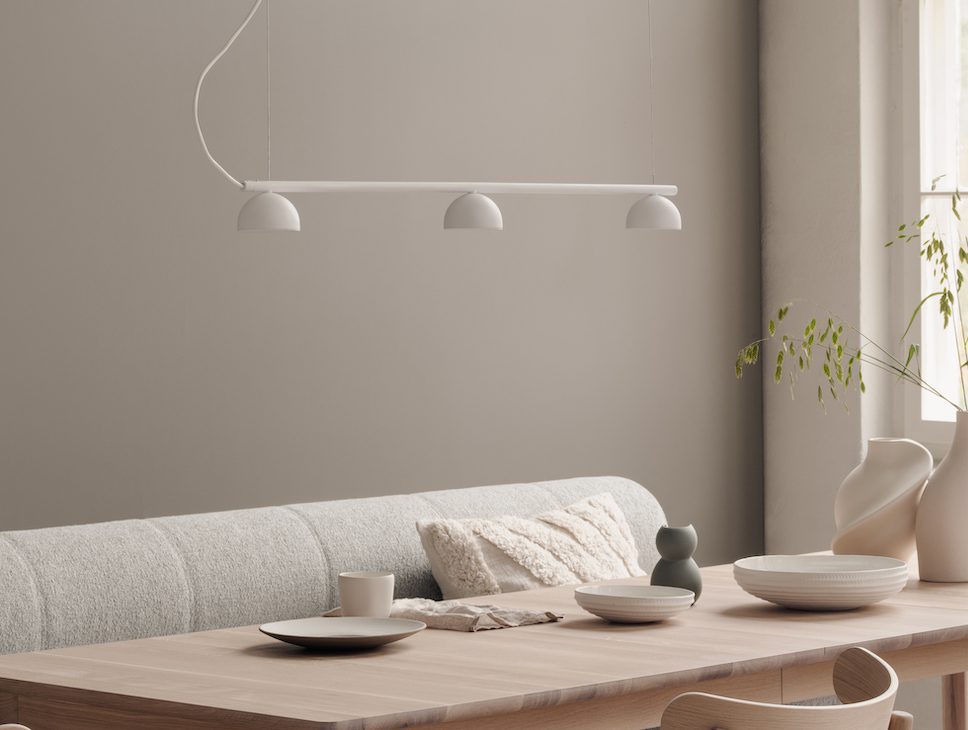 Within its new Spring Summer 2022 collection themed around the idea of reconnection, Norwegian brand Northern has released the beautifully simple Blush rail pendant.
Stylish lighting with a Scandinavian simplicity forms an integral part of the new season collection, designed to create warm and welcoming atmospheres in our homes where we meet and relax. The Blush rail pendant creates a pool of controllable light over a dining table or kitchen island to bring a cosiness to family gatherings and mealtimes.
"Our families and friends. Our colleagues and communities. Our homes and the wider world around us. Never have we cherished these connections more. They enrich and enliven us. They make us happier and more creative. They bring inspiration and comfort," explains Ove Rogne, CEO and Founder of Northern.
Creators and Norwegian designers Morten Skjærpe Knarrum and Jonas Norheim, eponymously as Morten & Jonas, came up with the powder coated steel tube design with its delicate and lightweight appearance. "Good lighting should always fulfil a purpose as well as connect the room it is in with the people who use it," they emphasise.
When in situ the Blush rail pendant is ideal for providing focal lighting just where you need it. The sleek and unassuming design is integrated with a set of either three or five small opal acrylic diffusers which are all connected together. This means you can position it in a dark utility area or along the length of a hallway to bring some much-needed light and warmth into these areas with just one fitting.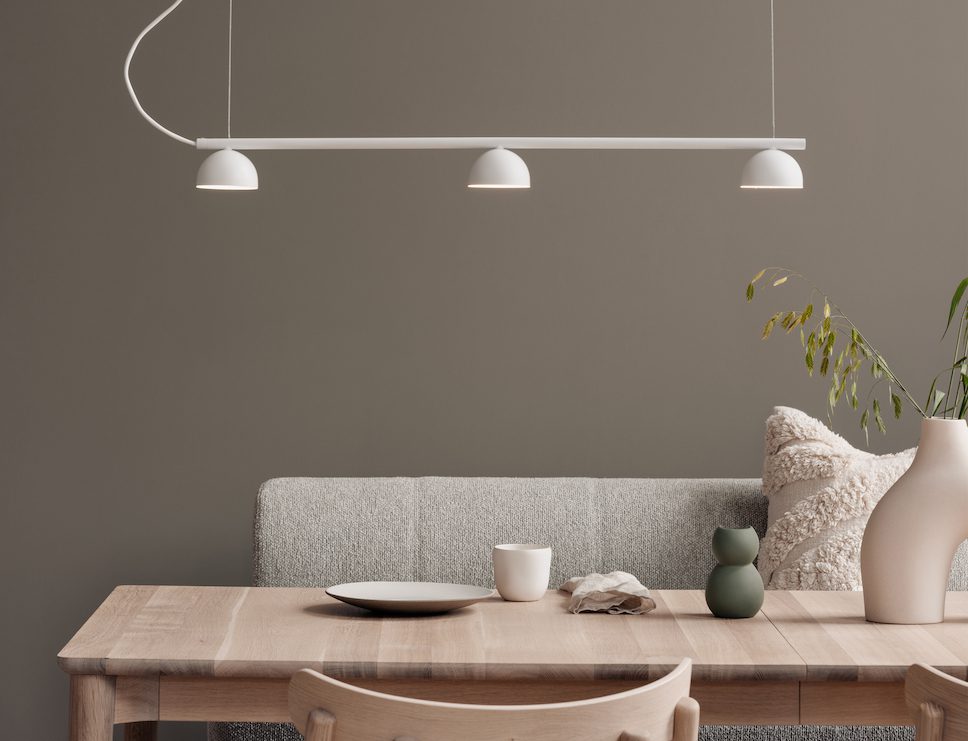 Available in matt white, matt black, and warm beige, the Blush rail pendant will be available from March 2022 at Northern. Prices start from around £400.
Photos all by Einar Aslaksen.
Discover more of the latest design news on enki.