Due to be constructed in Uganda this spring, the Kampala House project by Marc Thorpe Design will involve sustainable dwellings built from compressed earth.
For this ecologically responsible housing development, Marc Thorpe Design partners with Stage Six and Échale International with the aim to provide homes for middle to lower income families. There is an extremely low supply and poor quality of housing in Uganda that needs to be addressed urgently, with the Uganda Bureau of Statistics stating that "by 2030, the deficit is expected to reach three million units." The Kampala House will be the first in a series of houses of various sizes to be built with partnerships in Africaas part of the ongoing project.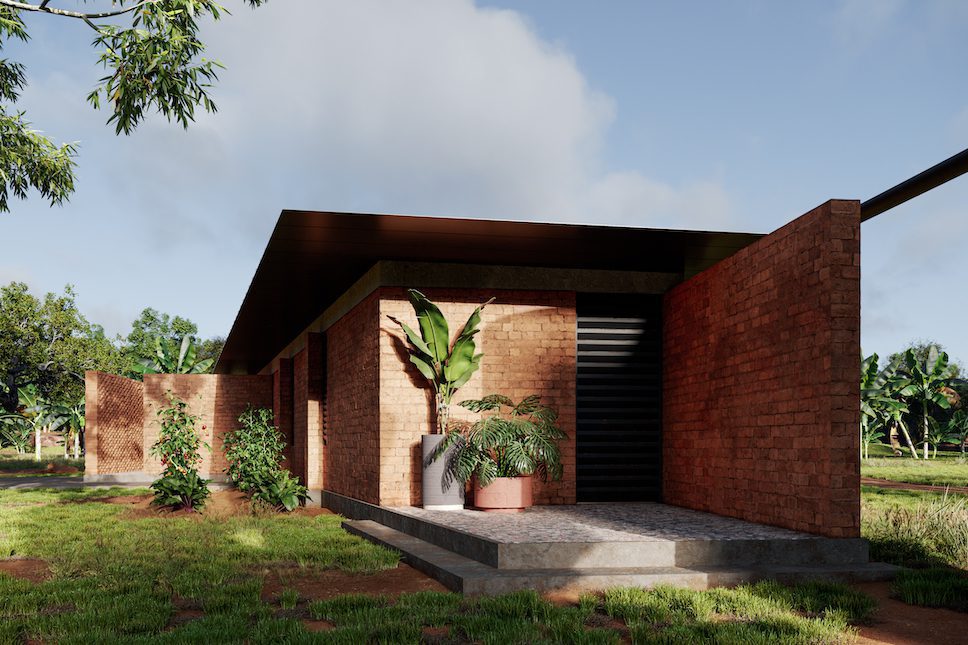 Building with compressed earth
Each Kampala house is built using Échale International's EcoBlock, compressed earth brick. "The EcoBlock is produced of 90% local soil and 10% a mixture of cement, lime, sand and water. It is a thermal and acoustic insulator, ecologically sustainable, more resistant than cement block and 30% less CO2 production," explains architect and industrial designer Marc Thorpe.
The social housing will provide a sustainable community infrastructure, with more accessible dwellings for people living in poverty. Using regional soil and local materials means that the vernacular architecture expresses its connection to the area and ensures its environmentally friendly and climate responsive.
Uganda housing development
The Kampala project will comprise a series of houses, with this being the first and showcasing how the dwellings are built to respond to the surrounding context and environment.
Typically designed with three bedrooms, two bathrooms, and living, dining, and kitchen spaces, the Kampala House is accommodating for a range of families and has a close connection to the outdoors. For example, an exterior wood burning stove allows for outdoor cooking which is a common activity in Uganda. Wrapping around the front and side of the house is a large terrace, creating shaded areas for outdoor activities.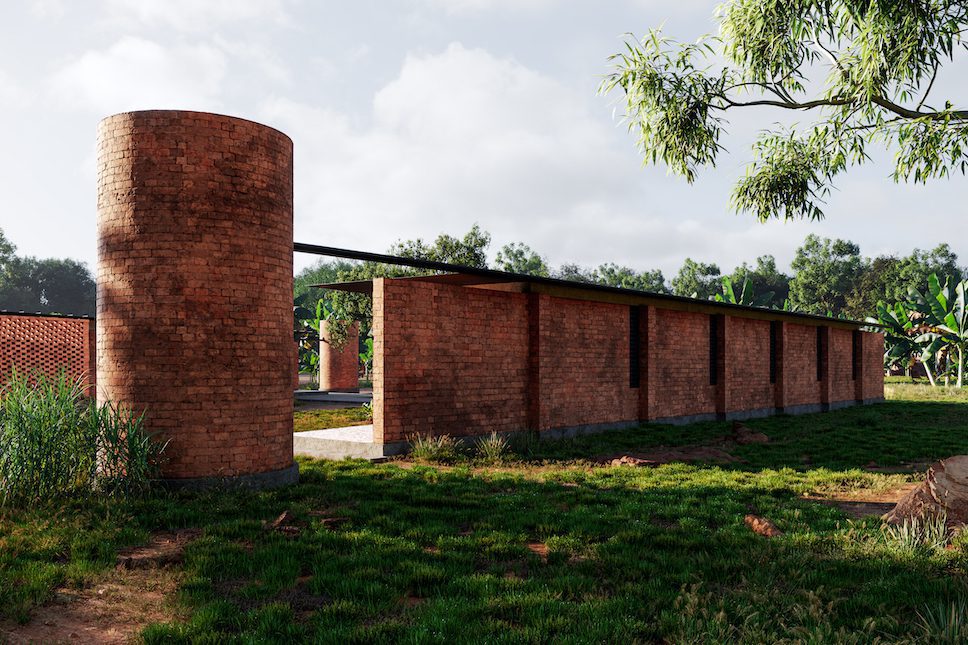 "Over the house is a large corrugated steel and wood roof designed to support solar panel array, harvest rainwater and store in an adjacent water tower. The concept of a water tower for each home is to provide a community network of water supply be able to access and share in the event of a drought," says Marc Thorpe Design.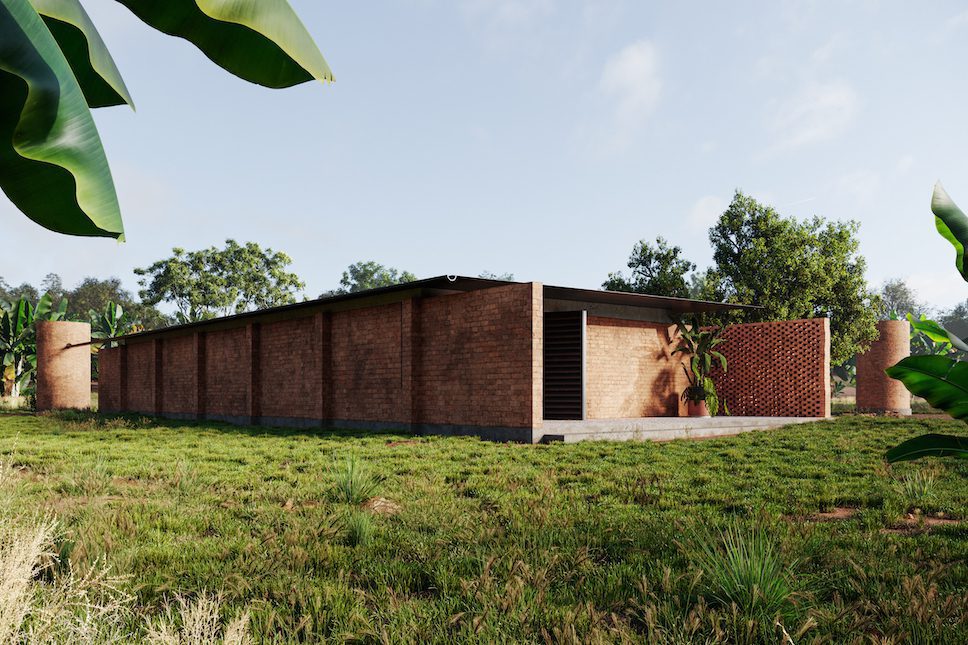 Visualisations by Truetopia.
Read more architecture news on enki and don't miss this portable house made from repurposed shipping crates.