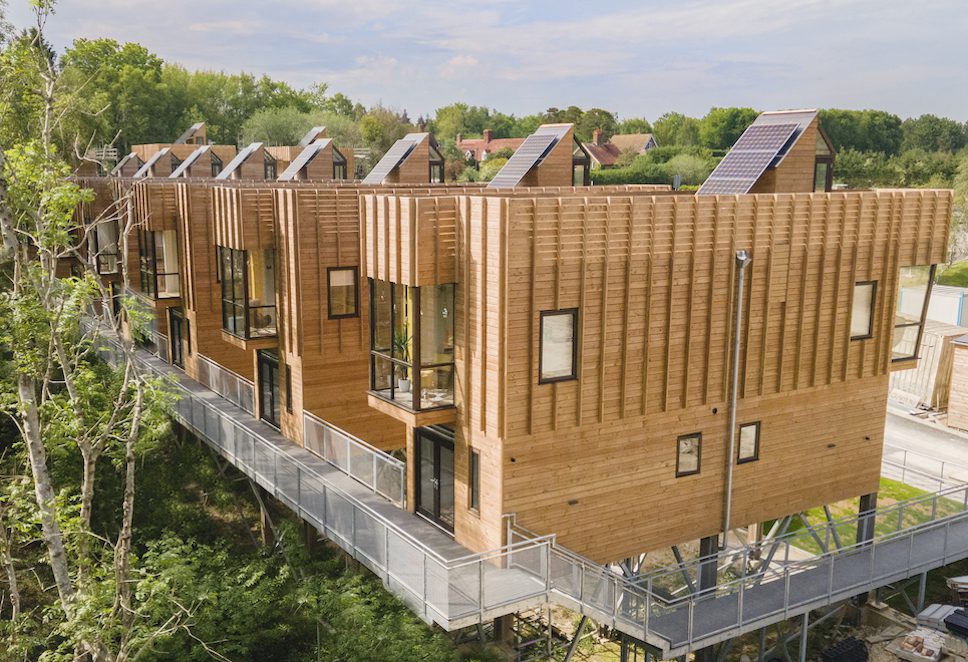 Nestled in an Area of Outstanding Natural Beauty in the Sussex woodland, Flimwell Park is a new sustainable mixed-use project that shows how architectural and woodland development can work in harmony.
The initial idea for this new type of rural eco community came from the O'Callaghans, a family of developers with a keen interest in design, when they acquired the former bird sanctuary in 2001. They put their trust in Steven Johnson of The Architecture Ensemble to exercise his knowledge and expertise and bring this project to life, having seen a variety of timber-designed workshops he had built at the neighbouring Woodland Enterprise Centre.
Creating a mix of uses was integral to the project, with eight distinctive workspace units and education spaces a key focus, and three private houses added for diversity. Also, Green Michelin starred chef Will Devlin heads up the Birchwood restaurant on site, serving a delectable selection dishes made using local, seasonal, homegrown, and wild ingredients.
From architecture to nature and food, Steven Johnson reveals more about the sustainable efforts of Flimwell Park…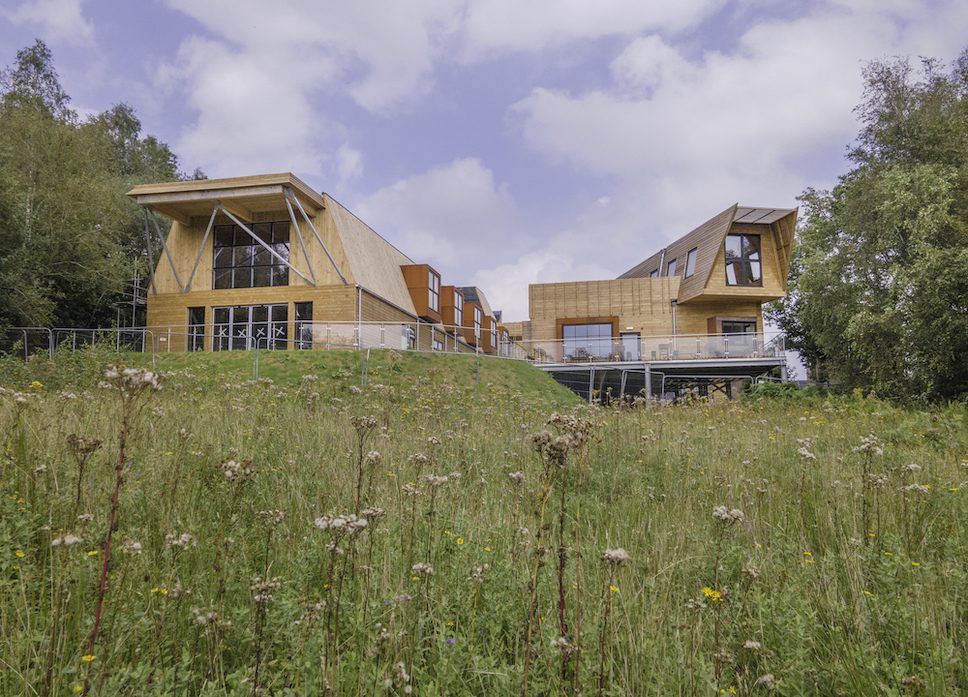 How have you repurposed the site with sensitivity to the woodland environment in mind?
Flimwell Park was once Flimwell Bird Park. The mostly wooded site was substantially cleared and the ground surface modified to accommodate a publicly-accessible bird park, however this closed about 30 years ago and the site stood unused.
Our aim is to use the mixed-use development to help give the woodland a life fit for an unpredictable 21st century taking into account how climate change could affect the region. We are forming partnerships between the site's owners, the O'Callaghans, the Flimwell Park construction team, The Bartlett School of Architecture/UCL, and the on-site restaurant, Birchwood – small scale food producers in their own right, to restore the listed Ancient Woodland.
The buildings and land between and around them will all become a picture of symbiosis where architecture, engineering, landscaping, forestry, and farming mix. We hope this could become a model for how rural development can be radically redefined to suit local demand, while opening the site up to public involvement including research, training, and education. We have a new Forest School operating within our woodland, all of our workplaces are occupied, and our Birchwoodrestaurant will eventually be producing their own food on site.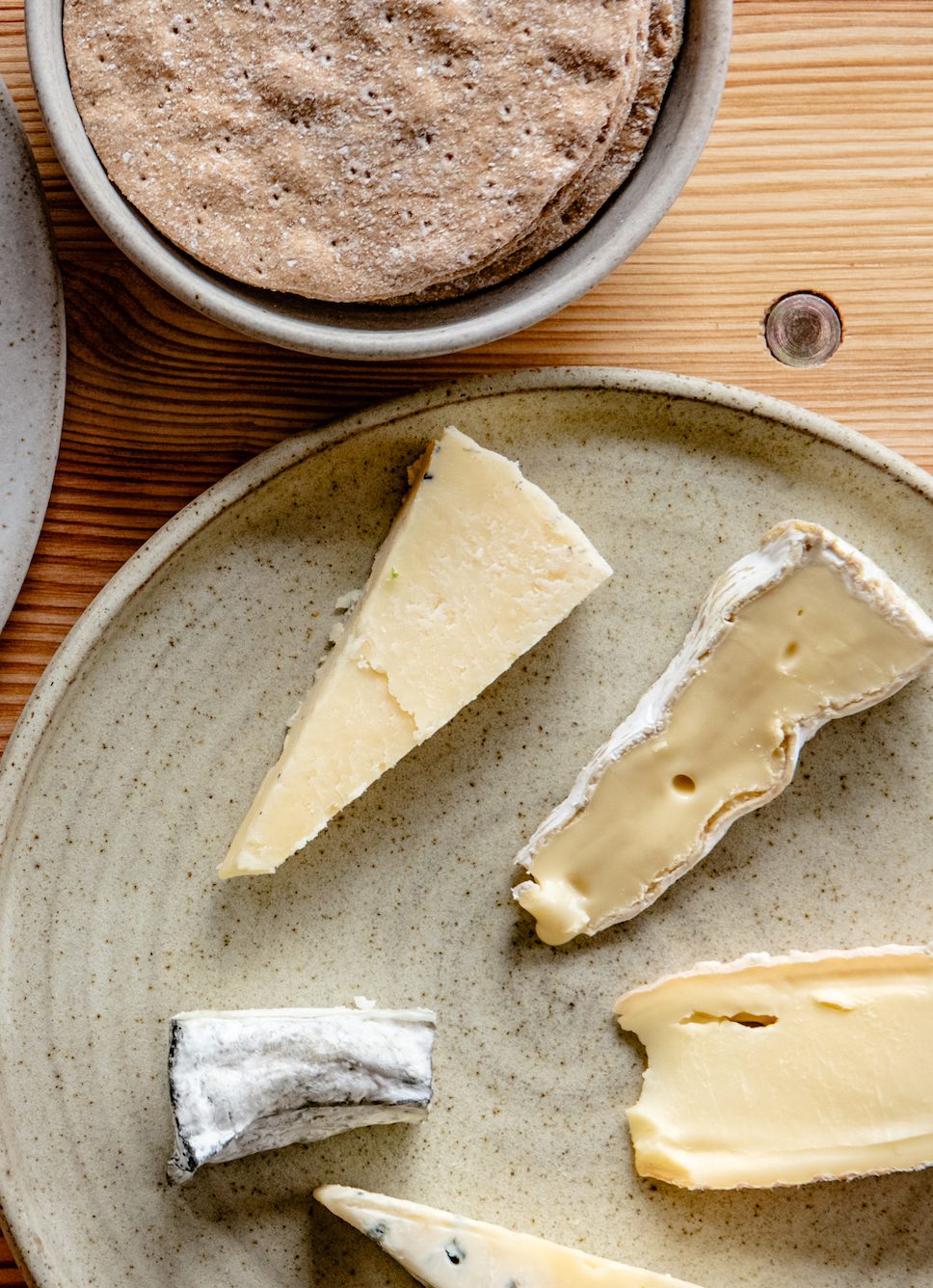 Can you describe the role of timber in this architectural development and what it means in terms of sustainability?
Flimwell Park is all about timber in that the project comes from a long lineage of new and innovative timber buildings built in the UK over the past 30 years. In the case of Flimwell Park and the Woodland Enterprise Centre next door, the aim was to show that good timber architecture could be made with UK timber and specifically Southeast England timber wherever possible and appropriate.
The buildings are all clad in Southeast softwoods such as larch and Douglas fir while the big non-glue-laminated timber structures were also made with Southeast-grown and milled timber. This timber was mainly English oak and Douglas fir grown in East Sussex, Surrey, and Hampshire. By using our timber, we will encourage the growing of more trees and this will have a positive impact on the environment through the capturing and storing of atmospheric CO2 – in buildings and furniture, the providing of healthy and diverse ecosystems, and for the creation of safe and healthy places for people to live, work, and visit.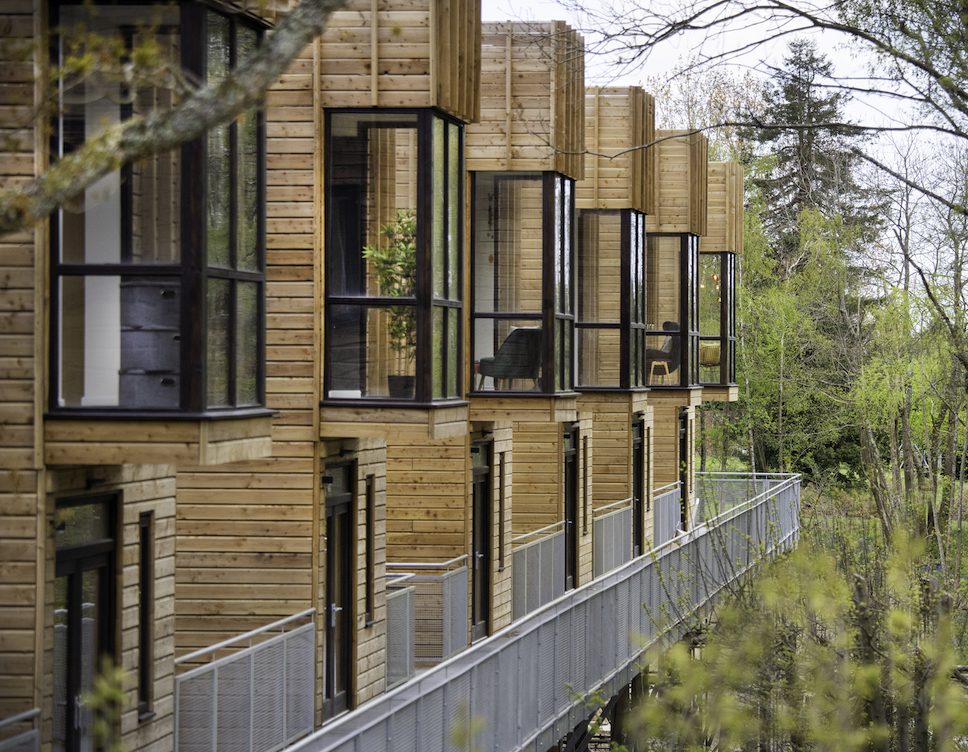 Can you tell us more about the new lightweight SIPs construction system, Combipanel, used in the design?
With the majority of our buildings, we went with a SIP panel (structural insulated panel) system that was made in Estonia as it offered a very high quality system that suited the project extremely well. What makes these panels special is that they are assembled of simple timber components and infilled with a pressurised insulation that makes the panels extremely strong and insulating, whilst remaining lightweight compared with any other form of construction. Once the panels are onsite, an entire building structure can be erected in a matter of days.
A wonderful and unexpected outcome of the Flimwell Park project was the joining of the Flimwell Park build team, led by the site owner and developer, Chris O'Callaghan, Flimwell Park's project manager, Matt Blackwell, and the Estonian company, Panelo. With that union, the UK panel company, Combipanel, was established and based at Flimwell Park to make a UK version of the panels. This is a very rare outcome for a development project and very good news for Flimwell.
In what ways do you hope Flimwell Park provides a blueprint for future rural developments?
The world is clearly changing and we've got to be aware that we'll have to alter the way we live in profound ways. While the environmental, economic, and social sustainability aims of Flimwell Park are already beginning to be realised, we've built into the project a certain degree of future-proofing that should allow flexibility in how the project develops over time and use as well as how it operates in terms of the site's systems – including the woodland itself.
What we're hoping to do is to provide a rock solid living case study for how we can grow the good food we need, produce quality local timber and energy, build diverse ecosystems, and do all of this while allowing good and safe access to the countryside. By combining farming, forestry, art, architecture, engineering, and their sister professions, landscape architecture and planning, we can do this. And what fun it could be to make it happen!
Project details:
Architect: The Architecture Ensemble
Client: Regalmain
Structural engineer: Timberwright, Echo Pit Workshop
Main contractor: Combi Construction
Quantity surveyor: Blade Construction
Planning consultant: Stephanie O'Callaghan
Ecologists: David Kavannagh-Spall, Ralph Hobbs
Woodland management planning: Christine Meadows
Flimwell Park photography credit: Shootlab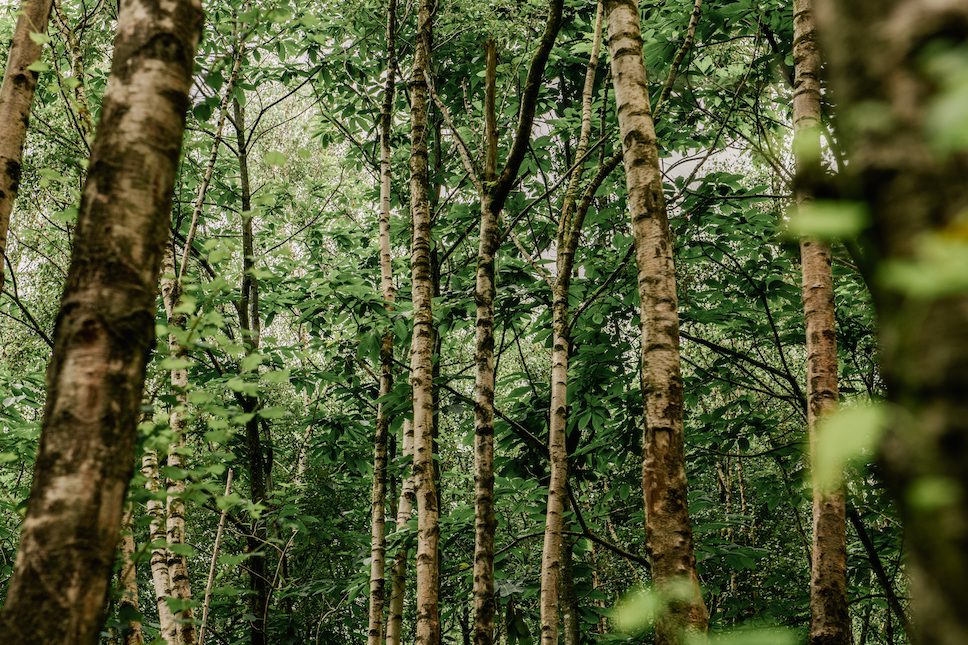 Learn more about the Flimwell Park sustainable woodland development.
Take at look at other architecture news stories on enki.