Introducing a world-first new concept, Hotel Hyundai is a unique off-grid cabin retreat in Essex, fully powered by a fleet of Hyundai's all-electric Ioniq 5 vehicles.
The luxury pop-up hotel, curated by broadcaster and critic Grace Dent, launches as research commissioned by Hyundai revealed that nearly half (46%) of people say that sustainability and the environment are more important to them now compared to five years ago when choosing holiday accommodation. A further 25% are considering flying less to reduce their carbon footprint and are planning staycations instead.
Taking guests off-grid, the experience is nestled in the idyllic Essex countryside on the edge of Epping forest, and it includes a luxury cabin, restaurant, and private cinema – all powered by electric car. It brings smart technology and innovation to the forefront, and aims to demonstrate the Ioniq 5's vehicle-to-load (V2L) capabilities, providing regular AC power to appliances or lights, for example.
This smart bidirectional power feature is currently only available in a handful of electric cars, and it is more cost effective than using electricity from the grid.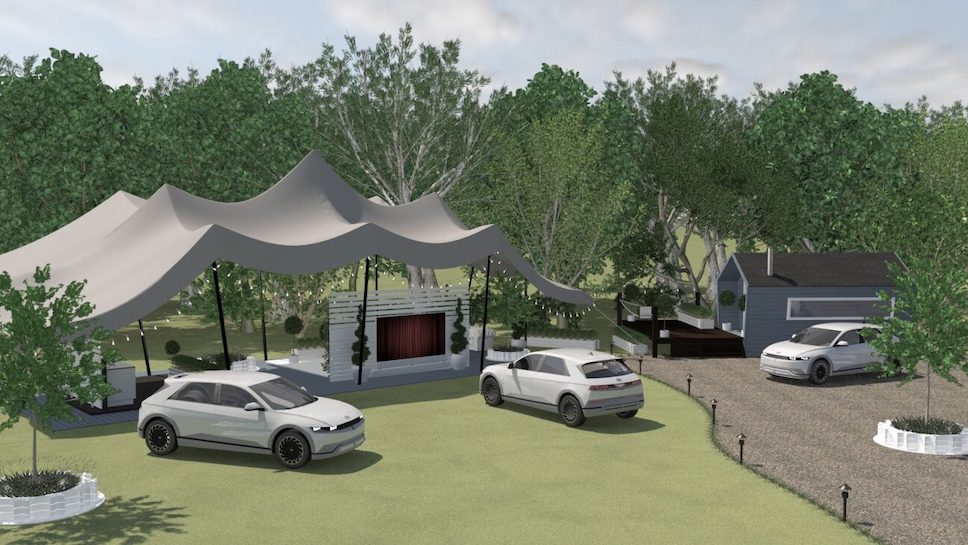 "Our award-winning IONIQ 5 is able to power Hotel Hyundai using its V2L feature, where an adapter from the car provides a socket which domestic appliances can be plugged into. The whole experience demonstrates the practicality of this pioneering technology, and we hope the concept inspires more people to go off-grid."
The IONIQ 5 is able to power the hotel and its experiences using its V2L feature that supplies AC power (23V/50Hz) up to a maximum of 3.6kW (or 15 Amps) power consumption. An adaptor from the car provides a socket into which standard domestic appliances can be plugged into.
"It's a delicious blend of innovation, luxury, and comfort that gets you thinking," explained Grace Dent, curator of Hotel Hyundai. "I hope this three-week pop-up hotel is just the start for this concept of a car plugging in and powering a luxury experience like this."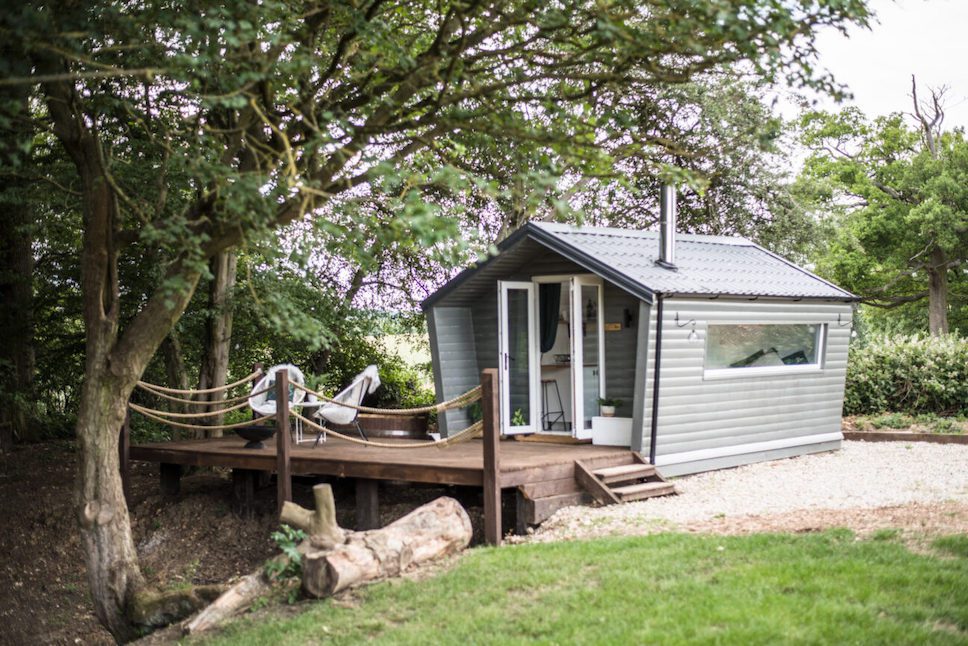 Guests will be able to stay from 19th October – 4th November 2022 and members of the public can enter a competition with Kip Hideaways to win a stay at the Hyundai Hotel.
Read more sustainability news, including an update on the world's largest offshore wind farm now in full operation and the story of a sustainable development of 25 custom-built, climate-positive homes in Oxfordshire.