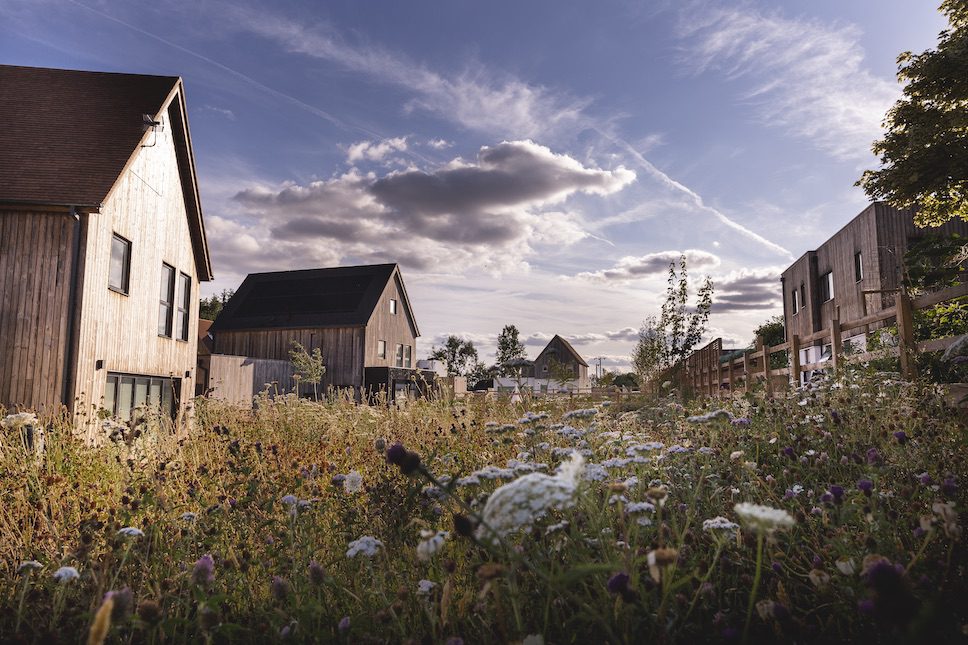 A sustainable development of 25 custom-built, climate-positive homes in Oxfordshire has been completed by Greencore Construction.
Situated in the rural outskirts of Southmoor, the new residential area known as Springfield Meadows is spread across a generous eight-acre plot. Each home is built using sustainably sourced Kebony wood, as Greencore Construction sought to offer low-impact and net-zero options. Nine of the homes are classed as affordable to ensure that green living is more accessible to the community.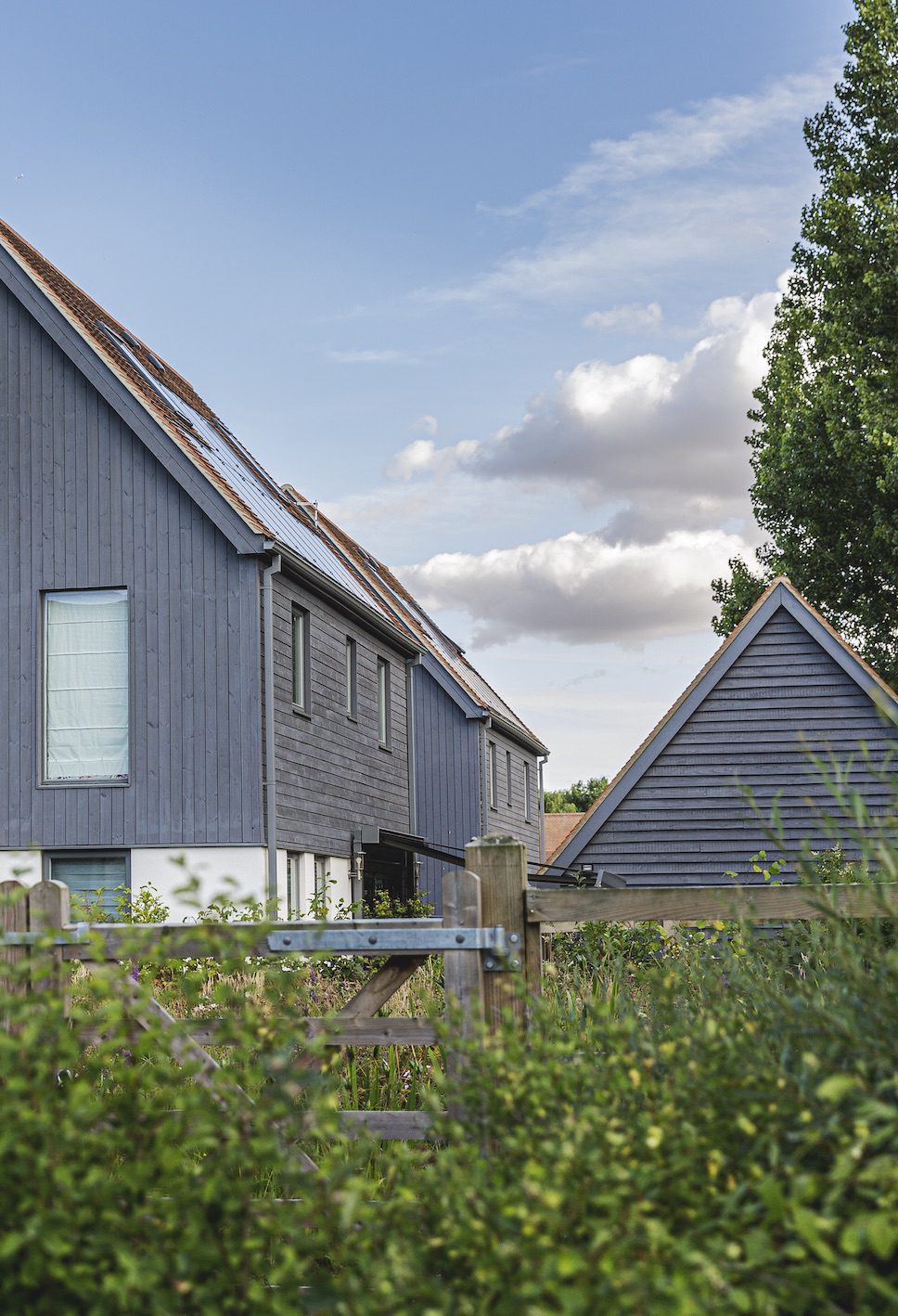 "We use as many bio-based materials as possible to build climate-positive houses," explained James Pritchett, communications manager at Greencore Construction. "It was a real pleasure to work with Kebony which played an important role in contributing to the success of Springfield Meadows. The project is considered to be the most sustainable development in the UK."
"The experience has been rewarding, and we have learned a lot. As sustainability is beginning to revolutionise the construction industry, it is important that we look to identify the ways in which we can reduce our impact on the environment."
This direct response to the increasing demand for environmentally friendly homes puts high performance and low-carbon living at the forefront. For example, each of the houses are built to international Passivhaus thermal performance standards, with Photovoltaic (PV) panels installed on the rooftops to help generate more energy than is used.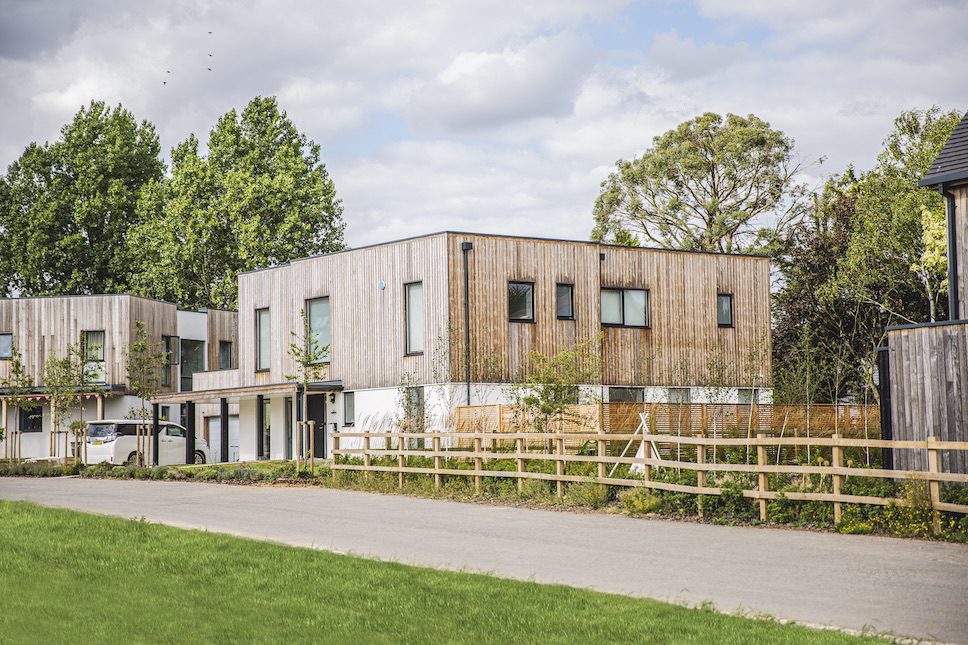 Greencore Construction ensured the highest standards of sustainability by following the One Planet Living® framework, using its 10 principles that look at wellbeing, community, and materials to name but a few. Several of the new homes are clad in Kebony Character, a sustainably certified material with durability and an aesthetic that will naturally patina over time.
"Kebony's pioneering wood-processing technology sees sustainably sourced softwoods heated with furfuryl alcohol, an agricultural by-product, modifying it to maintain the same durable properties of industrial hardwoods minus the same contribution to the carbon footprint. Kebony wood is both cost-effective and visually attractive, retaining a natural aesthetic which is in keeping with the rural location and surrounding wildlife," adds James Pritchett.
What's more, the residents at Springfield Meadows will have the opportunity to enjoy a greener lifestyle with nature-focused amenities on their doorstep. There's a community orchard, wildflower meadow, herb garden and shared green spaces, in addition to generously sized private gardens.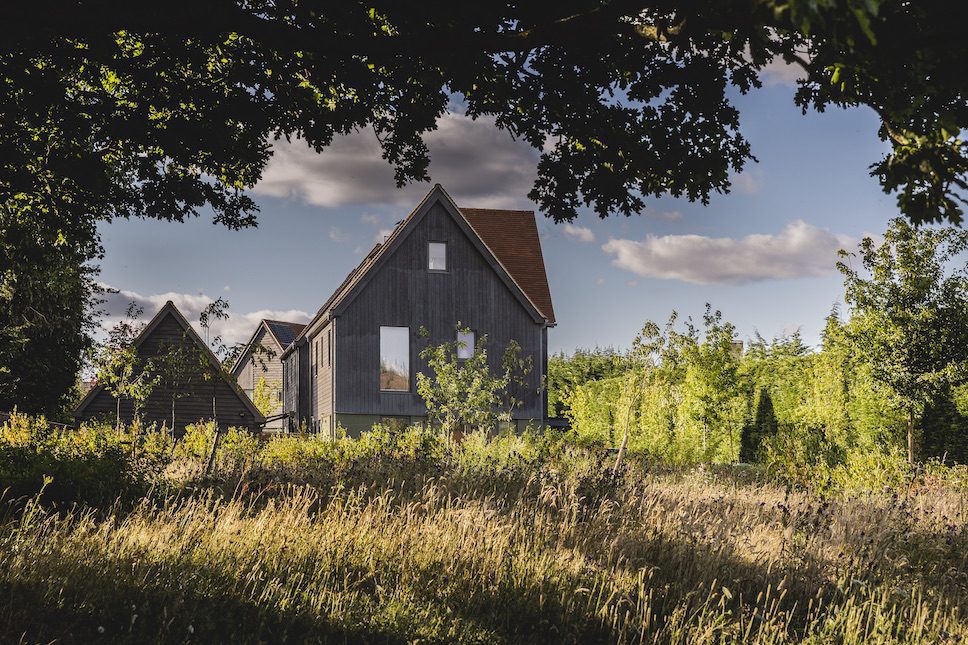 All 25 properties have now been sold, with plans for future sustainable developments in the pipeline.
Photography: Stefanie Calleja-Gera.
Read about Kebony wood, for decking, cladding and more, and take a look at more climate-positive homes by Greencore Construction.
Check out more of the latest sustainability news here on enki.