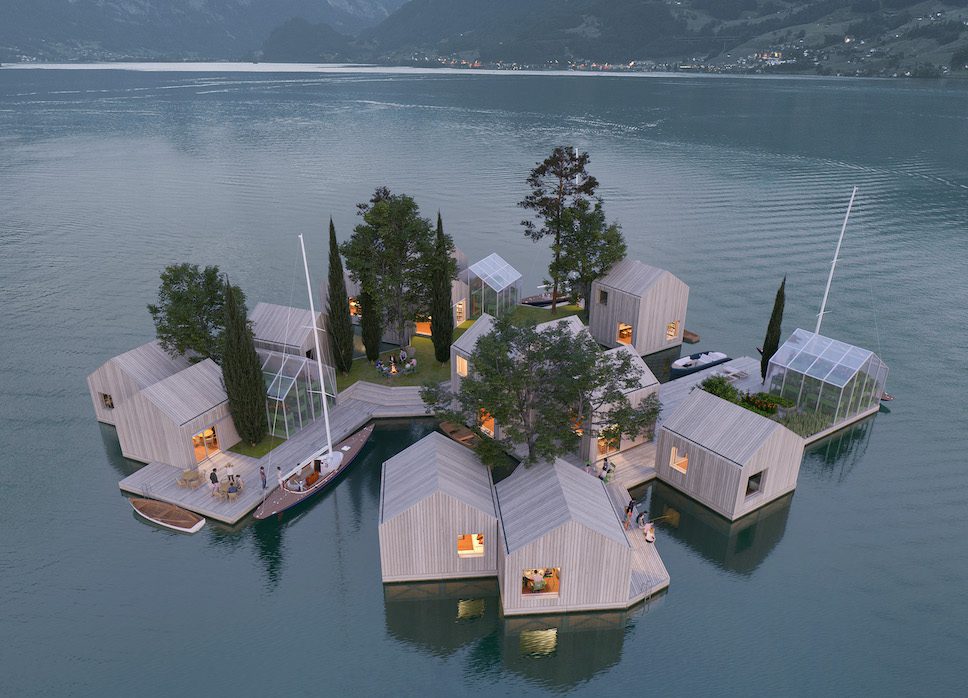 Danish maritime architecture studio MAST has developed Land on Water, an adaptable and climate-resilient system for constructing floating buildings.
Land on Water poses a more flexible and sustainable solution to traditional methods of floating architecture. It acknowledges the increasing risk of rising sea levels and urban flooding, offering a flat-pack modular system made from recycled reinforced plastic which provides a secure floating foundation for building houses and infrastructure.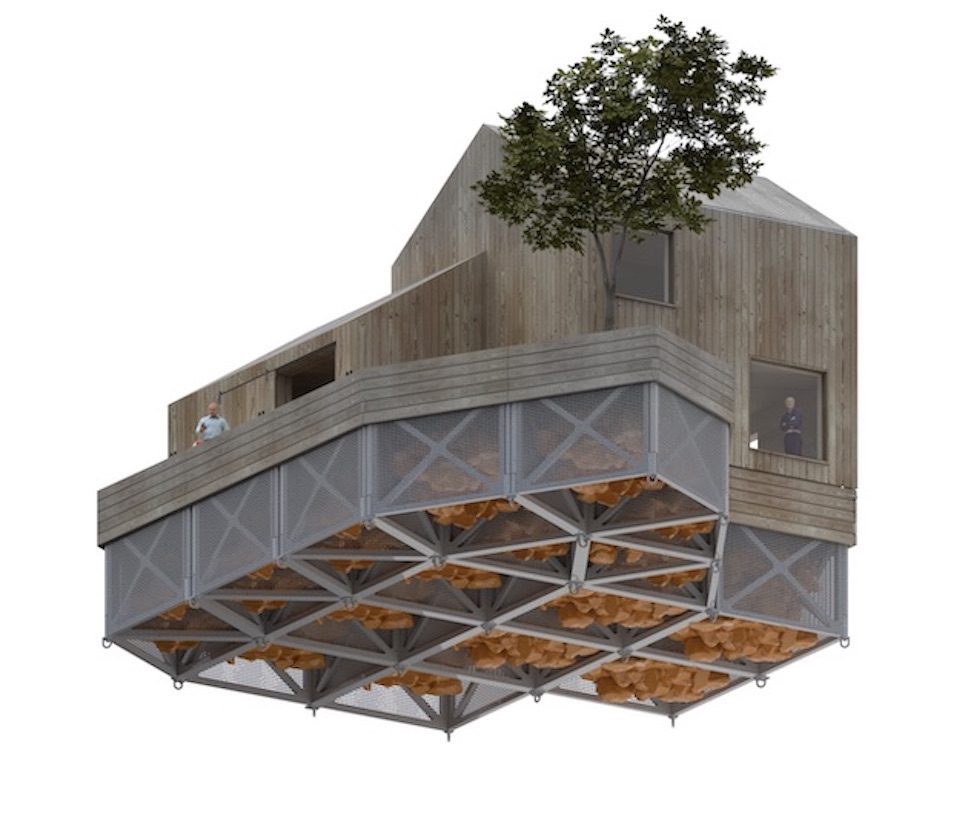 "The system was inspired by gabion construction, an ancient technology which utilises mesh cages filled with rubble to create extremely sturdy, low cost foundations," explained architect Marshall Blecher, who founded MAST with maritime designer Magnus Maarbjerg.
"In this case the concept is inverted and the modular 'cages' are filled with locally sourced, upcycled floatation supporting the weight of any structure built on top. This has the unique advantage that floatation can be added or adjusted at any time if weight is added above."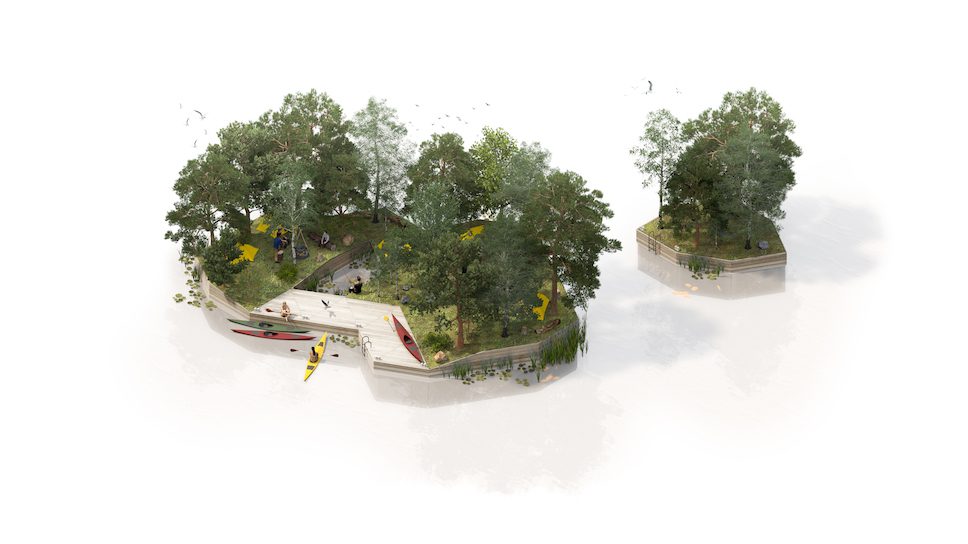 The pioneering design has been developed with support from construction industry tycoon Hubert Rhomberg and venture studio Fragile. This collaboration of knowledge and expertise has resulted in the flat-pack modular system which can advantageously be transported around the world and assembled in different configurations to suit a variety of building types.
Unlike existing systems on the market which feature inflexible and highly unsustainable polystyrene-filled concrete foundations and plastic pontoons, MAST's system is designed to be more planet-friendly. For example, while steel and concrete foundations are commonly treated with toxic anti-fouling paints, Land on Water offers an ideal habitat for fish and crustaceans and an anchor point for seaweeds and molluscs.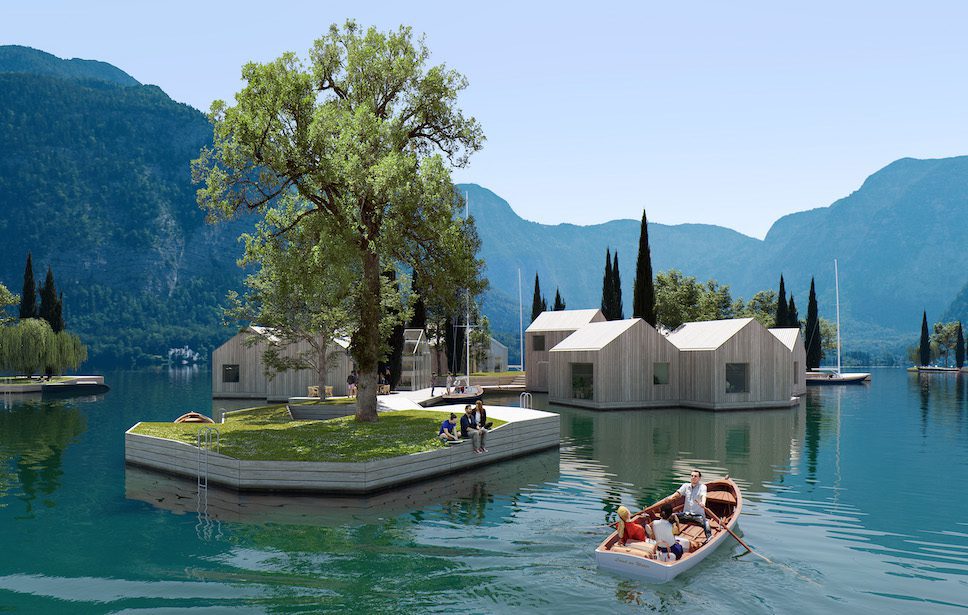 Commenting further on the project and its potential, Marshall Blecher said: "Land on Water could lead to an entirely new type of dynamic and organic off-grid floating community and an alternative to the large master-planned floating cities currently under development, which repeat many of the mistakes made by urban planners in the middle of the 20th century."
Visualisations by Kvant-1.
Land on Water challenges large-scale visions for future floating cities such as BIG's Oceanix City.
Find out more about architect Marshall Blecher and Copenhagen-based studio MAST, and read more sustainability news stories here on enki.