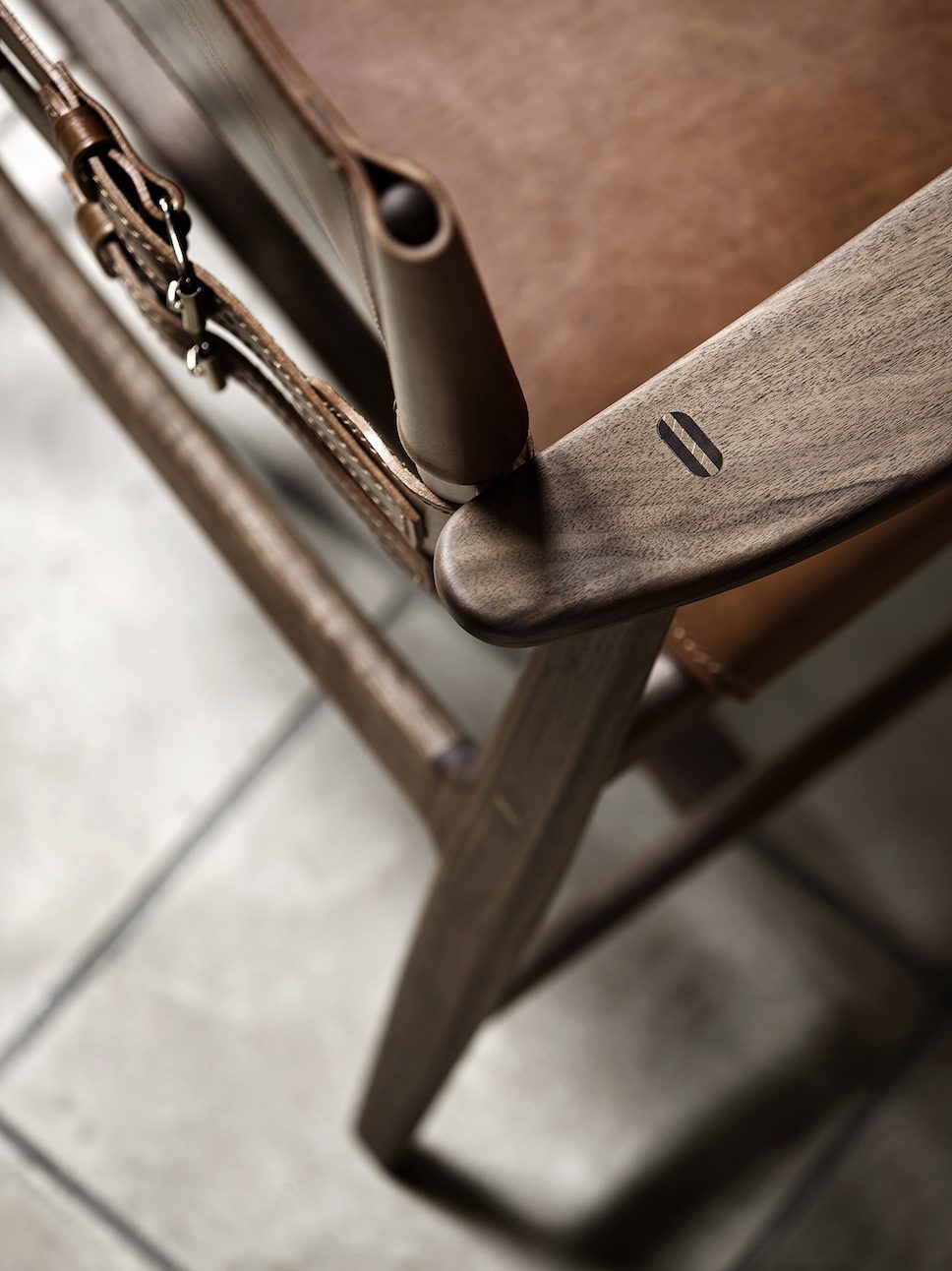 Known as 'the people's designer', Børge Mogensen (1914-1972) created beautifully designed, quality furniture that was within everyone's reach, not just a select few. Carl Hansen & Son are celebrating the designer and his approach this 2019, by reintroducing one of his signature designs, the Huntsman Chair.
The new arrival will sit beside and complement the Hunting Table which was presented last year as part of the designer's admission to the Danish furniture manufacturer's extensive, and carefully curated, portfolio of legendary Danish designers.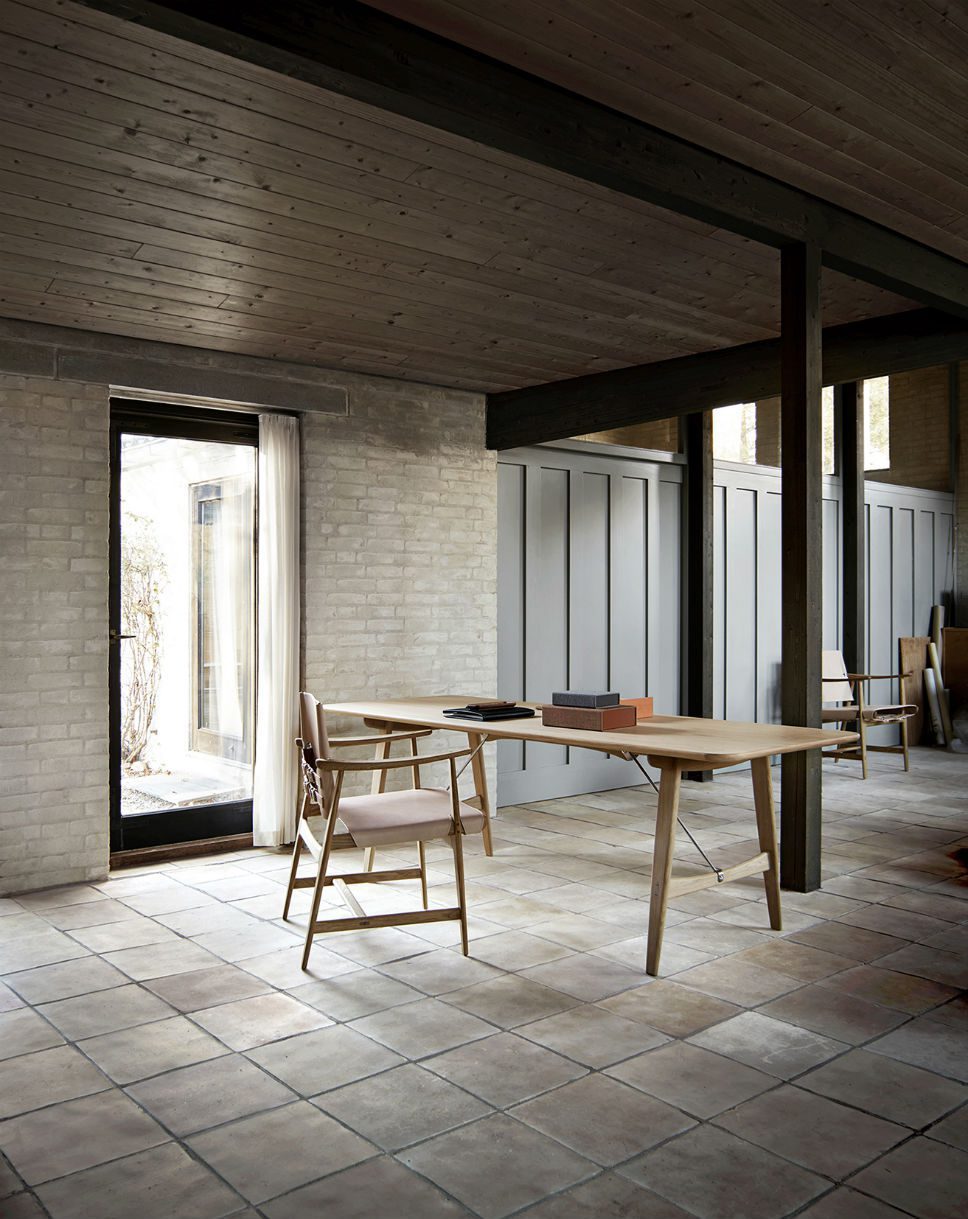 Designed originally for the 1950s Copenhagen Cabinetmakers' Guild Exhibition to reflect its 'hunting cabin' theme, the Huntsman Chair is elegant yet solid in form and suits varying modes of use, be it placed at a dining table or used as a lounge chair in a more relaxed space within the home.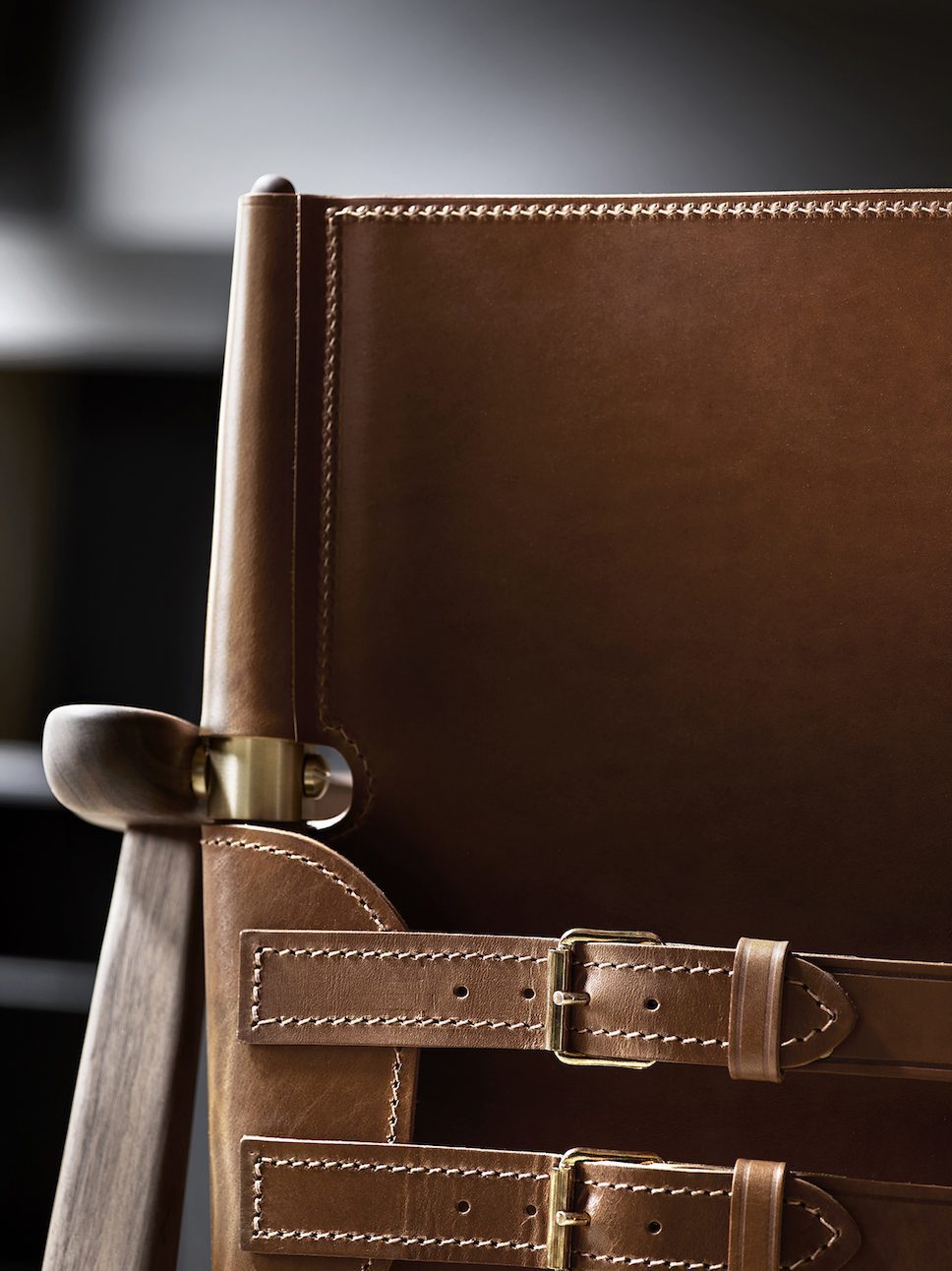 "It is natural to focus on this great design created by Mogensen in his golden era. The chair has a quality that makes it highly relevant to the Danish design narrative, and it also complements the elegant Hunting Table perfectly," says Carl Hansen & Son CEO Knud Erik Hansen. "Børge Mogensen's aim was to create people-centered design that would last for generations. The Huntsman Chair is a classic example of this.
As with the Hunting Table, the Huntsman Chair is crafted elegantly from solid oak and walnut with a various array of finishes on offer. The Chair's signature Børge Mogensen backrest and seat are available in saddle leather in natural, cognac or black, with the brass or stainless steel brackets and buckles adding that flourishing finish to the design. Polishing off the iconic design is the mortise and tenon joints which have been completed with wedges in contrasting wood.
"Børge Mogensen's respect for wood and his expert craftsmanship are clearly reflected in his designs. This is one of the reasons his furniture fits within Carl Hansen & Son's collection so well. His design values are very meaningful to us, and so it is a pleasure to recreate this chair from his original drawings," says Knud Erik Hansen, who looks forward to adding another design from Mogensen to the collection this year.
Discover more about the Huntsman Chair, now available at Carl Hansen & Son, here.