The family-run, Yorkshire-based company, The Poured Project brings a small team of experts to the table who are passionate about crafting concrete into sculptural basins of varying forms…
Andy Pedley, co-founder of The Poured Project, is a British furniture maker with years of training and experience in restoration and bespoke design. We caught up with the man himself to discuss how his business has developed and grown into a successful artisan manufacturing company based from home, and why concrete has become such a versatile material in the kitchen and bathroom.
#1 Tell us a little about yourself and the team of creatives behind The Poured Project and what inspired the brand's birth?
"I've always had an interest in crafting things by hand. Even as a 15-year old junior furniture maker at Tomlinson's Antiques, I was creating furniture using traditional manufacturing techniques. Fast-forward 20 years, I was approached with a bespoke commission to create a basin sculpted purely from concrete which is where the idea of creating my own business came from.
I began to experiment with raw materials, pigments, shapes and textures, and became fascinated with concrete and its versatility within furniture design. I love how the imperfect nature of the raw material delivers such a stunning aesthetic that can work in a wide variety of settings from traditional through to contemporary.
I encouraged my wife, Claire, to join me in June 2016, despite having a very young family, and with some hard work, determination and a huge dose of passion we now have an artisan manufacturing business that we are incredibly proud to call our own. We're a family run, Yorkshire based manufacturer who create beautiful, handcrafted kitchen and bathroom concrete basins."
#2 Tell us about the type of products you produce.
"We craft handmade concrete basins for residential and commercial interior design projects. All of the processes are done by hand every step of the way. At the moment we have eight different colours in the range, but we can also create bespoke designs to match specific colour schemes.
We offer a number of different shapes and sizes including a rounded design, and a modern streamlined rectangular basin. Ark is new for 2019. It's a contemporary oversized basin that's big enough for two. Wider than the rectangle basin, it's a perfect alternative if you don't have the space for his and her sinks."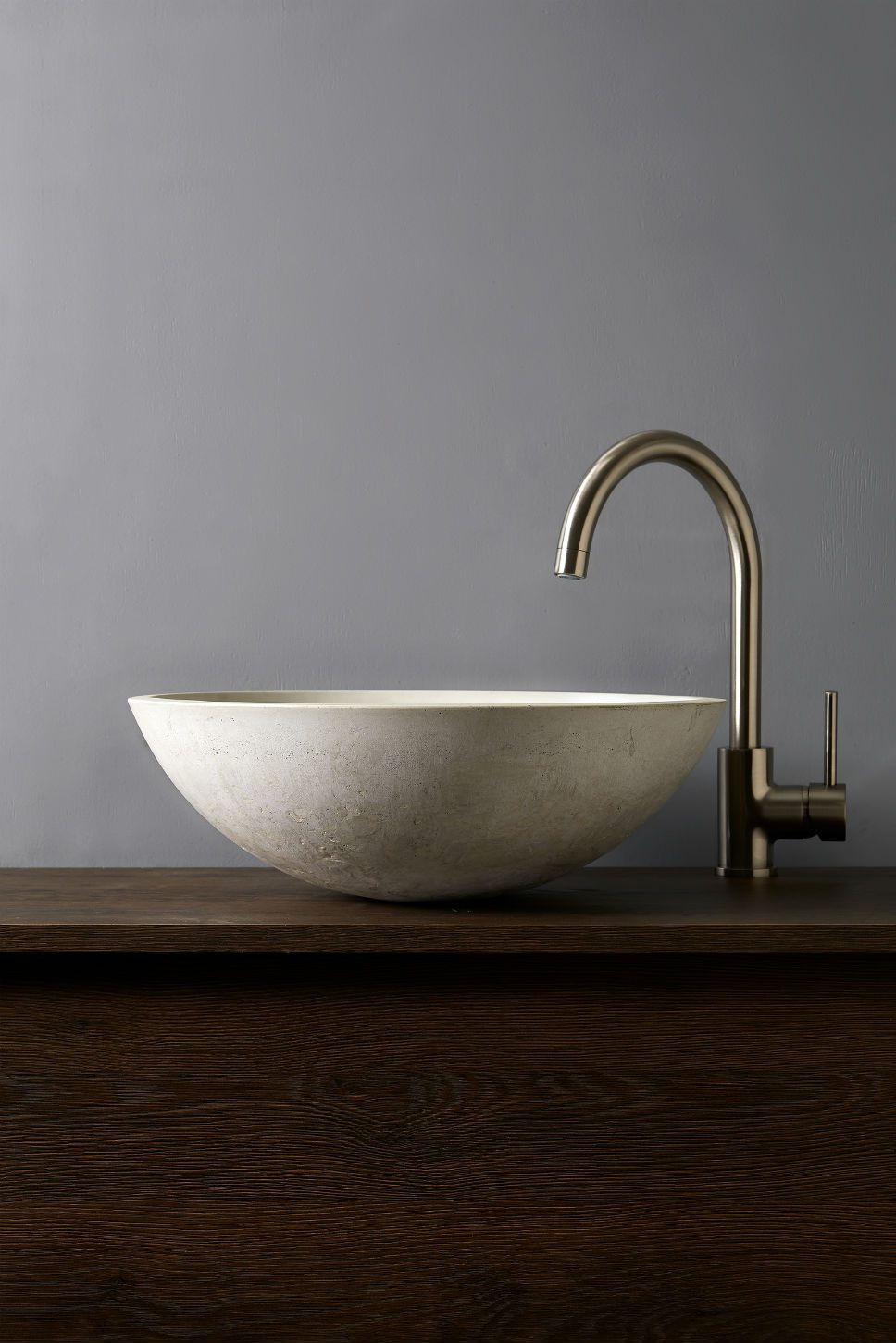 #3 Describe the advantages and disadvantages of working with concrete as a core material.
"It's a versatile and incredibly durable material. I enjoy working with it as there are so many different textures, colours, shapes and finishes that can be applied to it, allowing us to offer truly bespoke designs. It's also low maintenance so doesn't need any special treatment, and it absorbs and retains heat, making it the perfect choice for a busy family household.
Concrete is a heavy material, which needs to be taken into account when transporting and installing the product. Before it gets fitted it's important that your floor is strong enough to support the extra weight."
#4 What makes your work different?
"Everything is done by hand from the pouring of the concrete to the creation of the moulds. This handcrafted approach is what sets us apart from our competitors, and allows us to have complete control over the design process. Every basin is custom made, offering a unique addition to the home."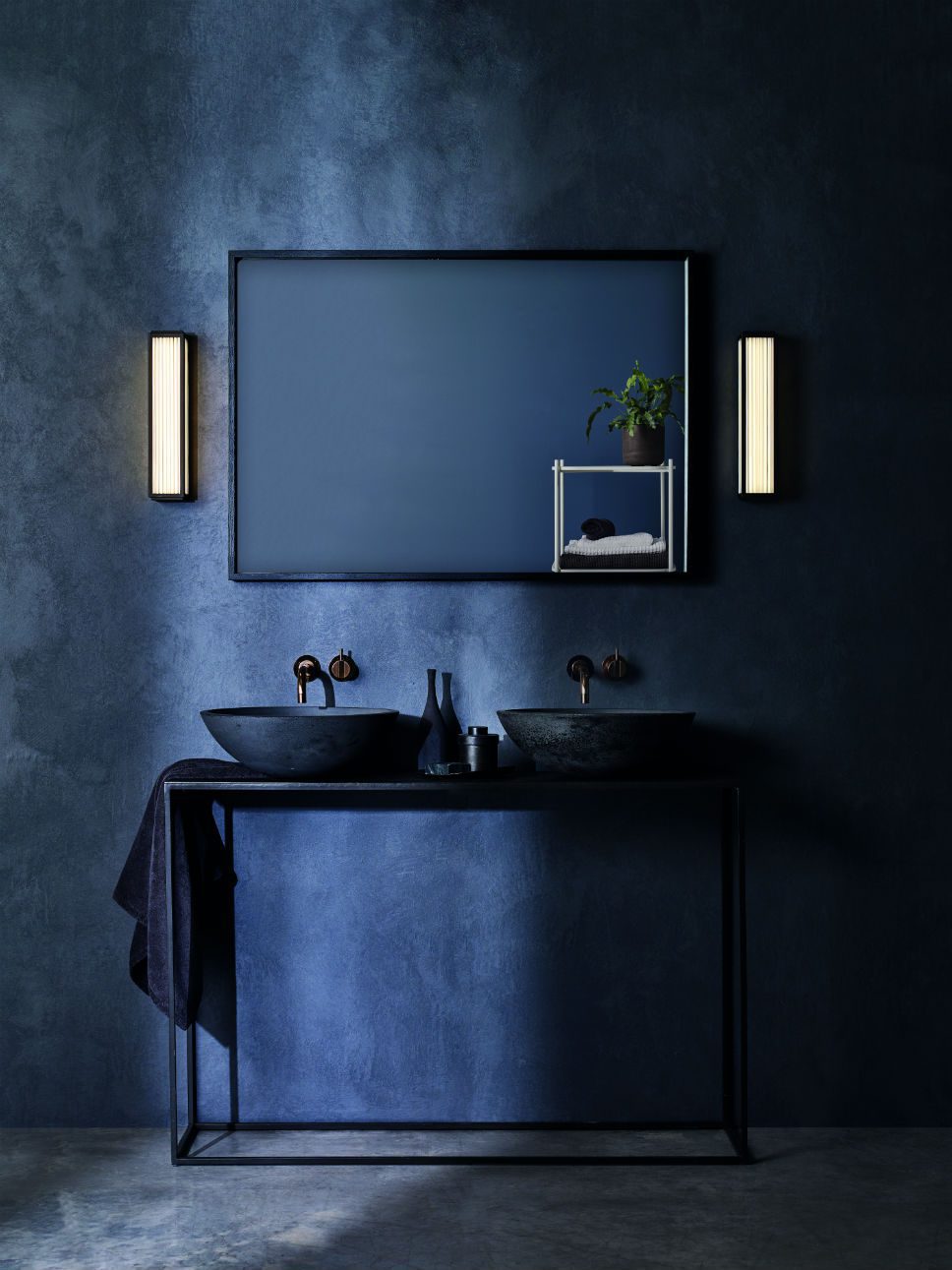 #5 How does your experience as a furniture maker and training in restoration and bespoke design benefit the brand?
"It means that I can bring a high quality finish and attention to detail that is second to none. When all you've done throughout your career is create individual pieces of furniture, you become very passionate and skilled. I've incorporated several different techniques from my furniture maker days within these basins to deliver a product that is lovingly handmade and tailored to each customer. Furniture reflects our personalities and sense of style, and deserves to be made to individual requirements so we can cherish it for years to come."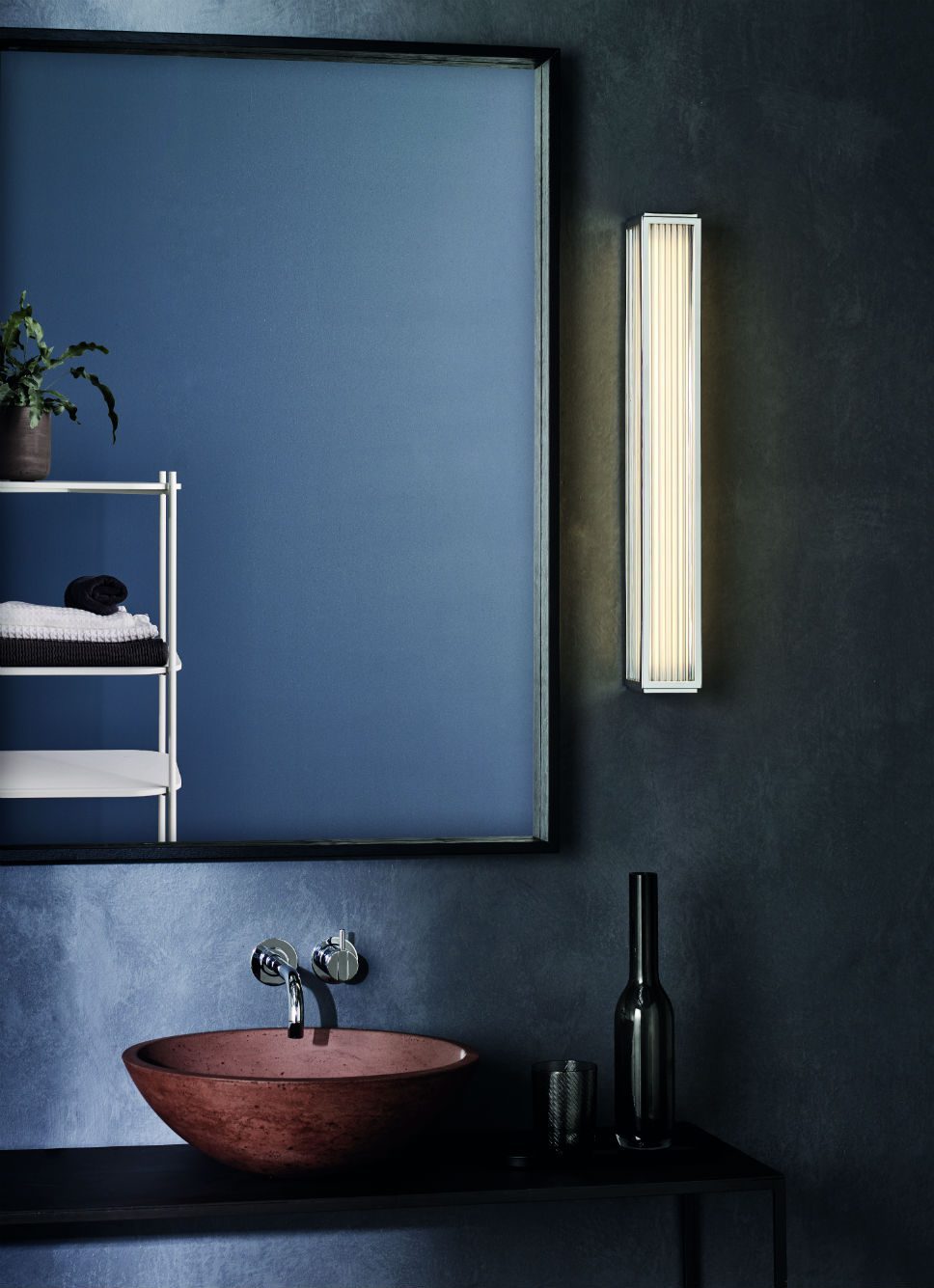 #6 Talk us through the design process when it comes to creating a new product. Where do you often find inspiration?
"Practicality and aesthetics are the first things we consider. The ideas then stem from things that both Claire and I like, or would want. We also keep an eye on upcoming design trends and use these to inform new product designs and colours."
#7 Do you take on bespoke projects? And, if so, what is this process like? What's the most important thing when it comes to a bespoke project?
"Over the past year we've delivered a number of bespoke projects, one of which was a black sparkly basin for a family in the Lake District. It's a fantastic process, as we're giving customers something special that no-one else has ever seen before. It's all about understanding what the customer wants, and fulfilling their design dreams. The most important thing is getting specific measurements and offering realistic timeframes."
#8 If you could collaborate with another brand or maker, who would it be and why?
"We'd love to work with a company like Fired Earth. They have such a great eye for detail, texture and colour."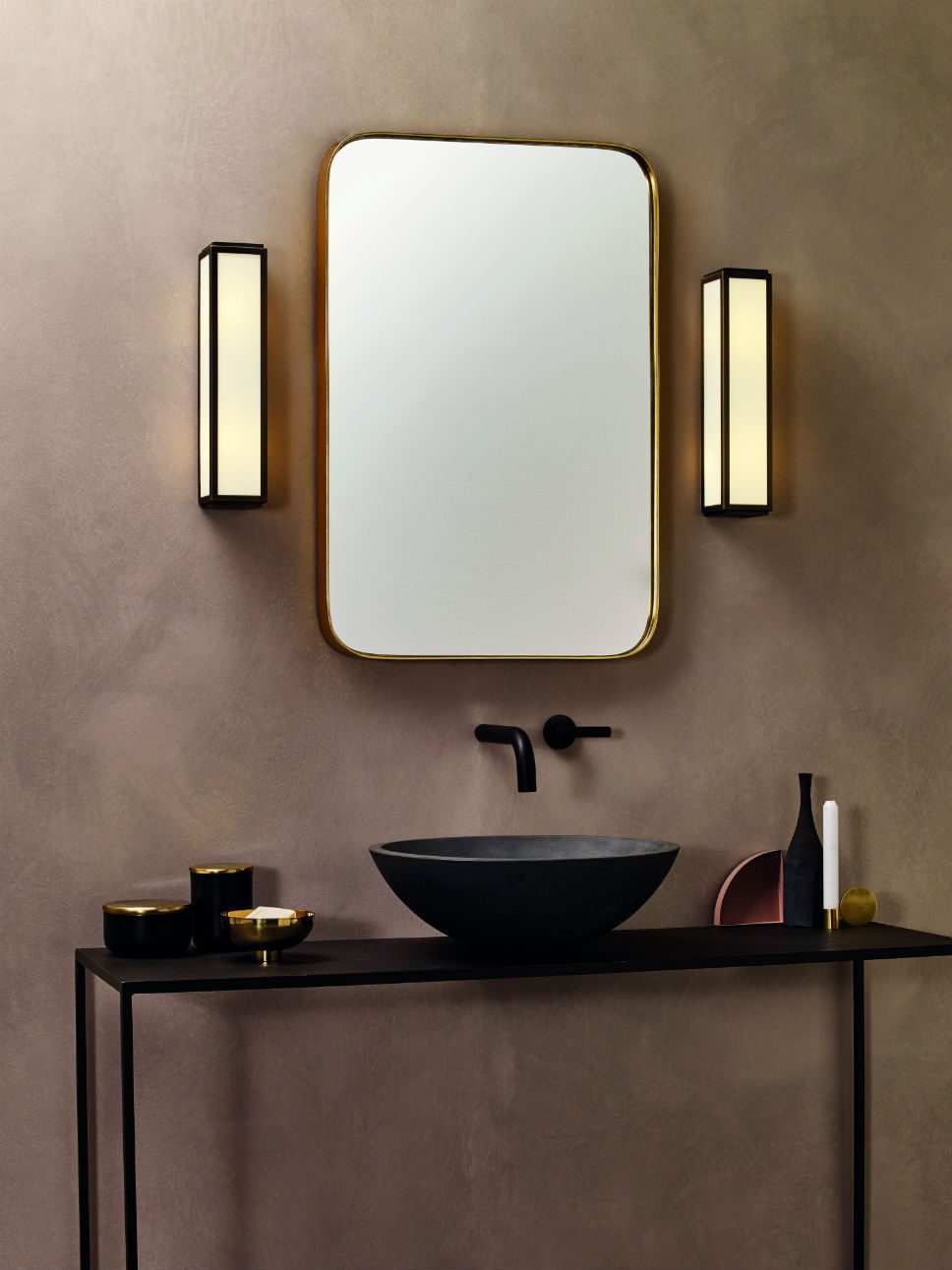 #9 If you hadn't founded The Poured Project, what do you think you would be doing?
"I'd be working with different materials to create beautiful products within furniture design and production. I really am a furniture designer and creator through and through."
#10 Do you have a preferred or most memorable piece from the brand's history so far?
"It's got to be the very first basin I made. I was completely self-taught, so it was an exciting and very proud moment for me. This is closely followed by the Round basin – it's the first one we started producing after designing it myself."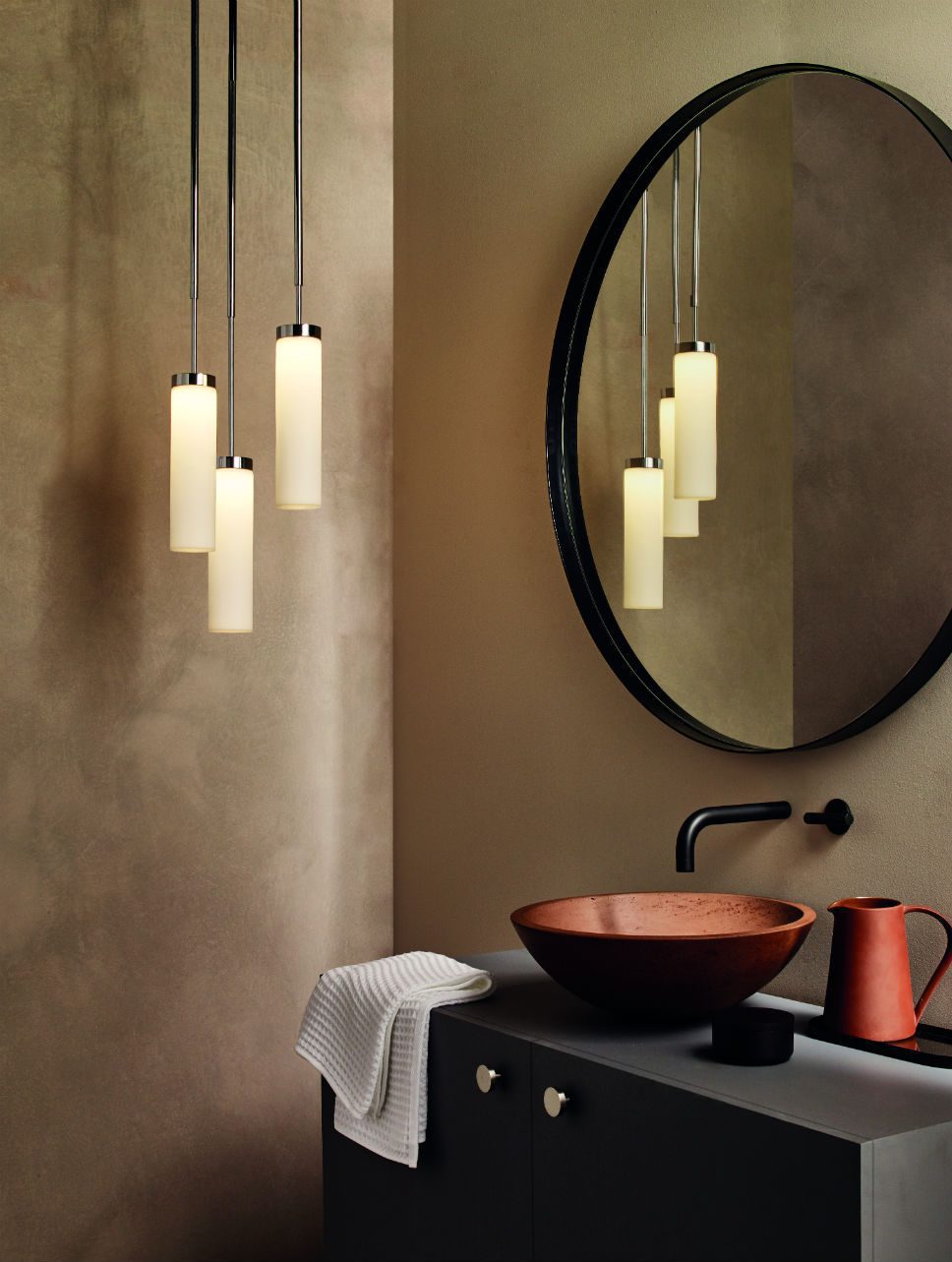 The Quickfire Round
#1 Natural or metallic? "Natural."
#2 Vibrant colour or neutrals? "Neutrals."
#3 Pendant light or chandelier? "Pendant."
#4 Tea or coffee? "Yorkshire tea!"
#5 Perfect getaway? "Off the beaten track in the wilderness."
#6 Favourite way to relax? "Time with my children."
#7 Favourite wine? "Châteauneuf-du-Pape (red)."
#8 Dream house and location? "Handmade in a forest."
#9 Dream client to work with? "Rolls Royce."
Discover more about The Poured Project here.
Photography: Beth Evans