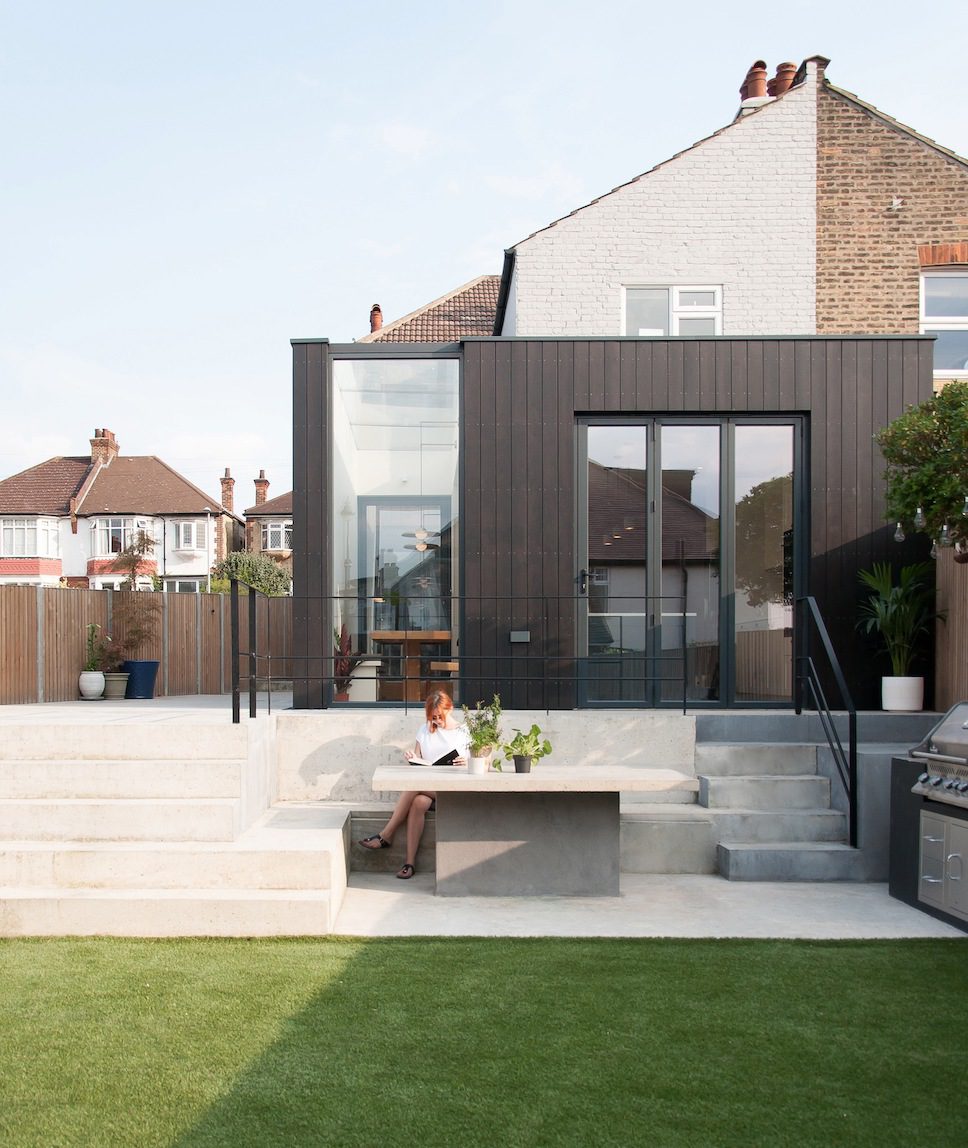 Encircled by a light larch fence in the midst of a London suburb is a contemporary extension by architecture firm Yellow Cloud Studio.
Distinguished by its black timber cladding, the rectangular corner plot addition re-organised what was an inconvenient, fragmented floor plan into a more social and naturally lit kitchen and dining area.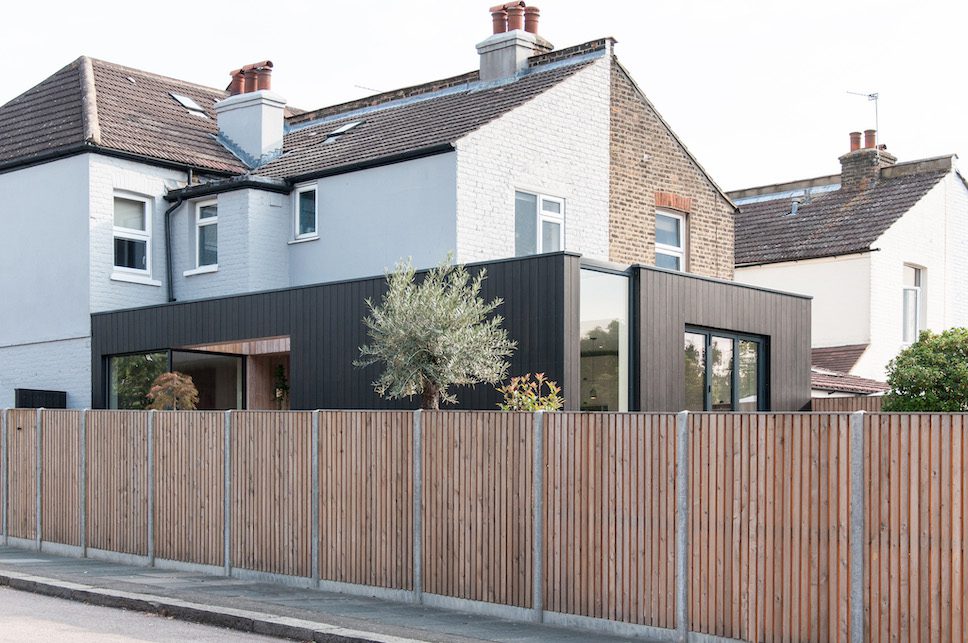 The brief detailed to the creatives at Yellow Cloud Studio disclosed the client's desire to bring natural light and garden views into the home.
While this was easily addressed by a series of windows which were integrated into the design, the location of the property meant it was left exposed to a public street.
"Respecting privacy and producing a seamless transition between floor levels were important design goals."

Yellow Cloud Studio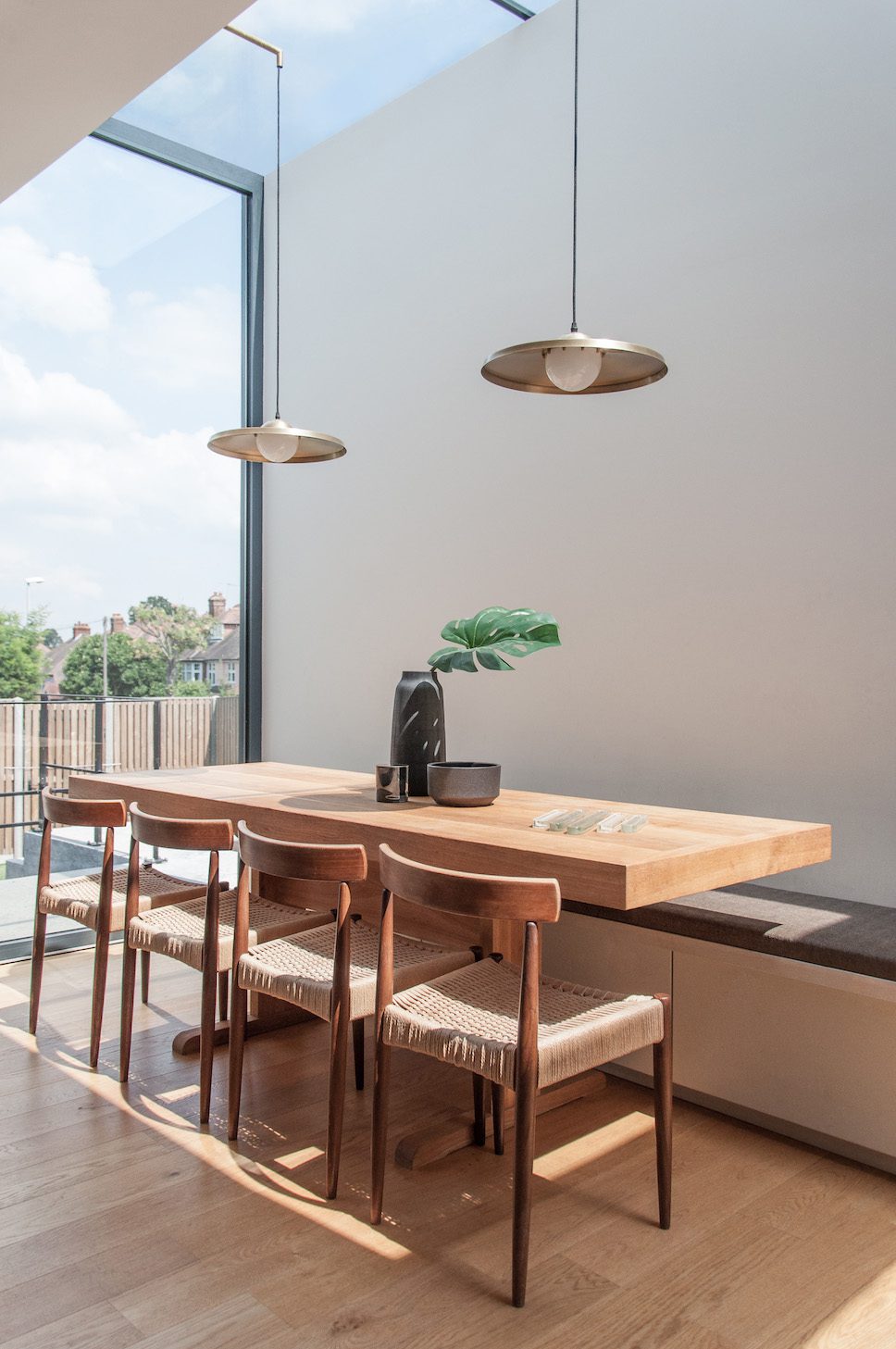 Taking into consideration the issues surrounding privacy, in conjunction with the sloped nature of the site, the new build features a blind wall. This façade faces the street and is further protected by the surrounding fence.
Glass has then been carefully placed towards the front, top and back of the extension to provide ample opportunity for natural light to flow inside.
Although the new design makes use of an open plan concept to connect different living spaces together, the function of each area has been defined by subtle architectural elements.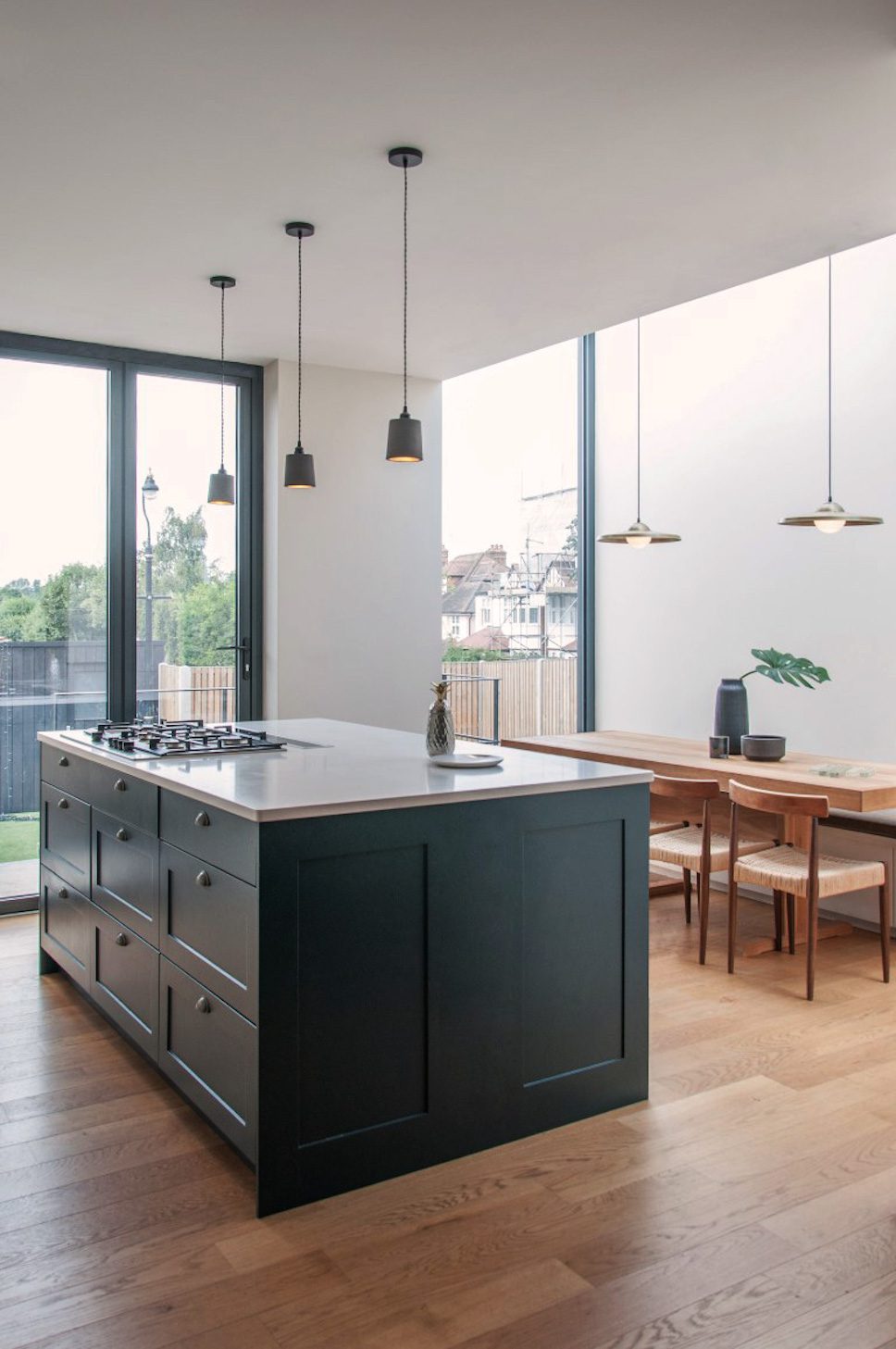 As part of the process, Yellow Cloud Studio also undertook the re-design of the back garden. This lush space now sits lower than the house for added privacy and can be reached via poured concrete steps.
Simple, or perhaps logical, solutions have been utilised in this extension. While these may not always be apparent upon first look, they have proved that complex problems don't always have complex answers.
Project Details:
Location: New Malden
Architects: Yellow Cloud Studio
Contractor: Tomasz Ochedalski
Structural Engineer: John Molloy
Kitchen & Cabinetry: Ashcroft Interiors
Cladding: Siberian Larch, Russwood
Lighting: Sedge pendant light, Bert Frank; Sinker pendant light, Wrong London
Glazing: Folding Sliding Door Company
Photography: Yellow Cloud Studio
For more of Yellow Cloud Studio's work, click here
Explore enki's range of residential case studies for more inspiration