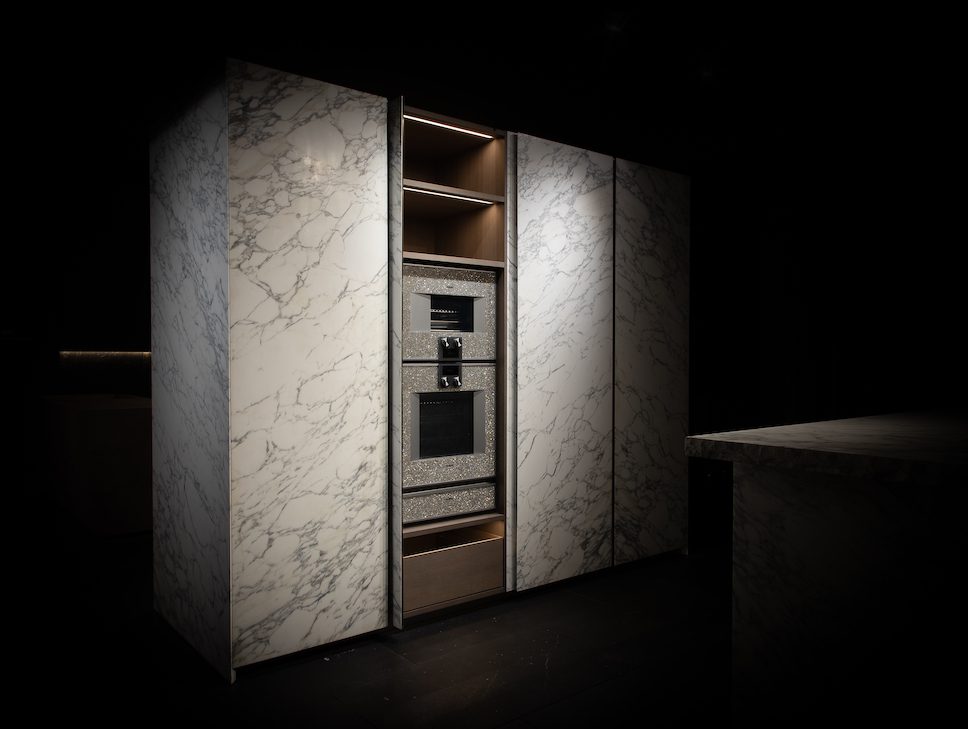 One of the many launches that took place over London Design Festival was the unveiling of what Bespoke Projects claim to be the world's first crystal encrusted oven.
Impressively, the company who specialise in unique Gaggenau customisation skilfully applied over 84,000 crystals across a series of kitchen appliances for the launch. These included a combination steam oven, a multi-functional oven and a vacuum drawer.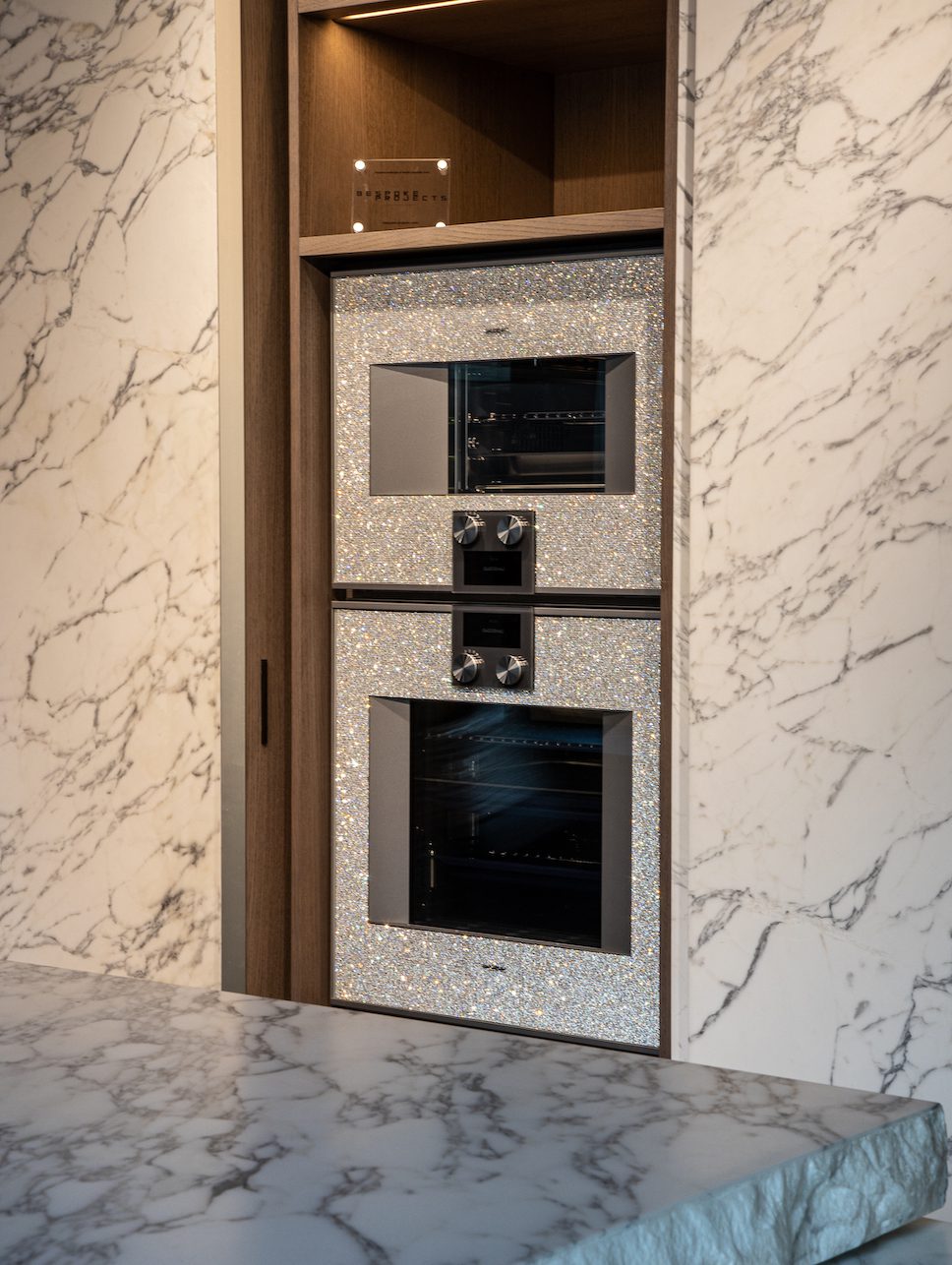 This luxe addition will undoubtedly add a touch of glamour to your kitchen and comes at a modification cost of £25,000.
Set in the elegant surroundings of the minotticucine London showroom, the exclusive reveal demonstrated that the possibilities of customisation by Bespoke Projects is truly limitless.
Regardless of the chosen personalisation material, the process stays the same. The steel panel that sits behind the glass front is carefully taken out without ever needing to remove the door.
As such, Bespoke Projects are able to fully customise appliances after they've been fitted and clients are free to continue using the appliances during the process.
This steel panel is then customised to fit the individual specifications of the buyer before being refitted behind the glass for a flawless finish.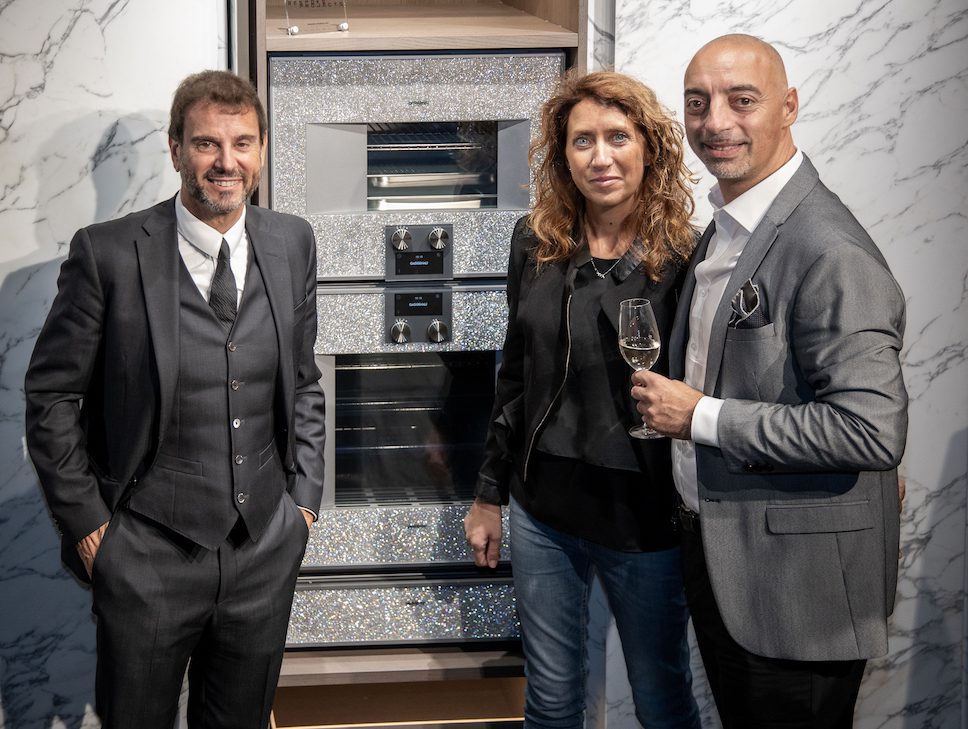 If you're interested in your own customisation, find out more about Bespoke Projects via their website
Discover Gaggenau's full range of products
Keep up to date with the latest design news here